Seeing these high-value sports cars in such condition is a hard sight to see.
---
If you're in the market for classic European parts or just looking a cool project, this Southern California automotive recycler has just what you need. Porche For Auto Dismantlers (aka, Por For) has a wide selection of European exotics available for just parts or restoration, and the latest vehicles in the company's inventory are amazing and heartbreaking at the same time.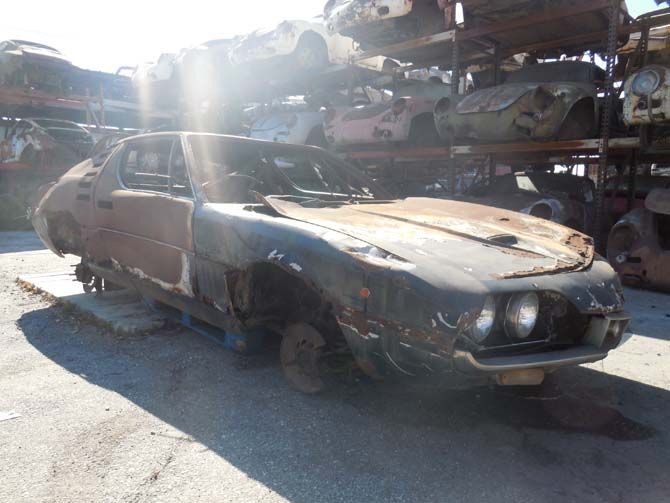 Judging by the pictures and its deliberately misspelled name, Por For has a heavy focus on wrecked Porsches. Of the cars currently for sale, you can pick up a crashed and stripped 1969 Porsche 912 selling for just $5,000 or a restorable and ultra-rare 1972 Porsche 911 "oelklappe" model. The 911s were only produced for a single year with around 1,500 examples being produced, and they are easy to spot by the dry sump's oil tank filler located on the right rear fender. These oelklappes usually sell for well into the six-figure price range, but this one – in need of a restoration – is selling for $45,000.
The most interesting of these cars is a 1977 Alfa Romeo Montreal. All Montreals are rare cars, but this is believed to be just one of 175 that were made as a right-hand drive model. The sad part is that this car was stolen from its previous owner before being set on fire and eventually recovered by police in 1983. It's missing the wheels, but has the fuel-injected V8 and five-speed manual gearbox, and it's being sold for $16,000.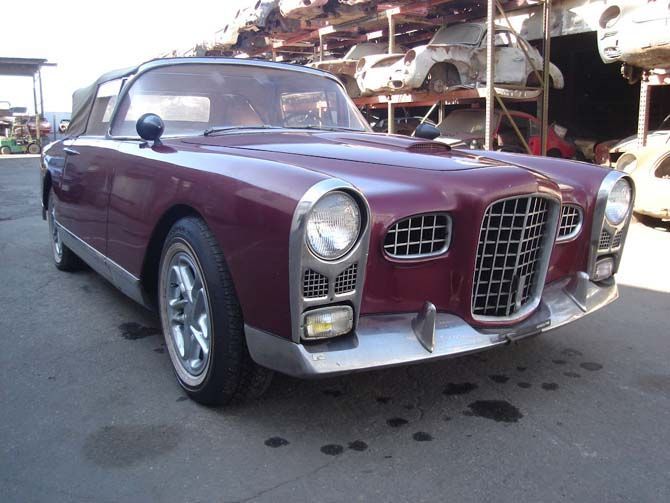 Not all of the cars at Por For are wrecks, though. One of their new arrivals is a beautiful 1956 Facel Vega FV2 (pictured above) of which only 107 were ever built. These were basically French muscle cars with a 331 cubic-inch Hemi V8 from Chrysler under the hood, and this one has been modified transforming the coupe into a convertible. This rare car is being sold for $130,000.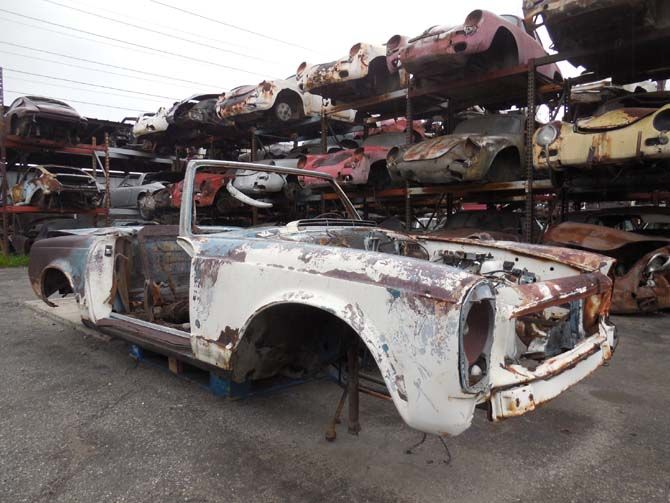 Source: Por For Auto Dismantlers
h/t: Automobile