Let the deep dives begin!
---
Someone put the Ford Lightning to a real life towing test, and it did not do so well. Rick Ross gets his driver's license after 45 years, the car community steps up for two orphaned children, and a Florida man helps save a baby in a rollover crash. The government wants to speed shame drivers, and the new car industry is out of control in more than one way. All this plus our inventory picks of the week. Watch here:
Ford Lightning Towing Test Shows Serious Problems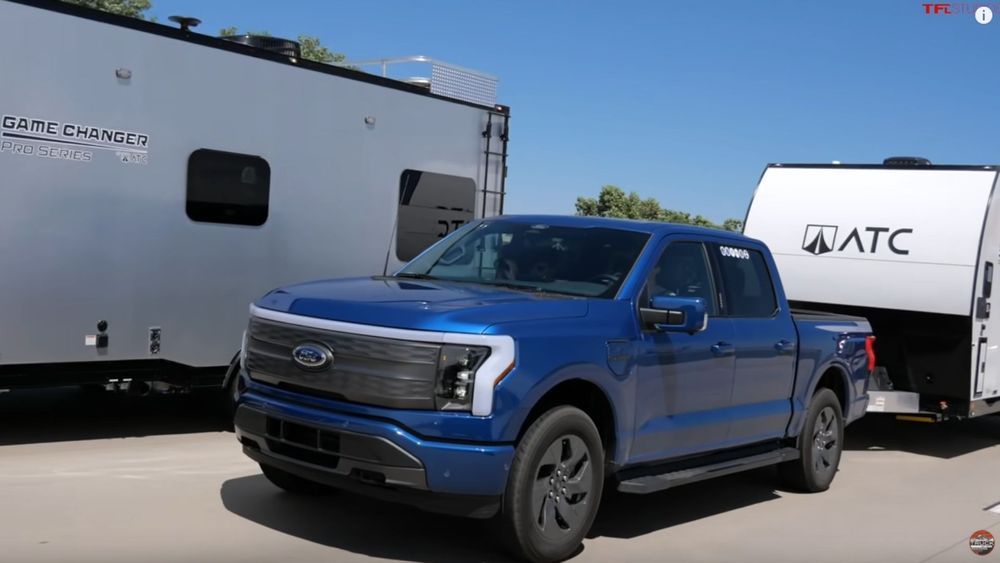 With the advent of all-electric, full-size trucks on the market there's been a lot of debate on social media and even among friends in real life about the benefits of such a vehicle. People can get very emotional and heated defending their viewpoint on whether having a traditional ICE truck or one with electric motors is better. Instead of just debating this, YouTube channel The Fast Lane Truck decided to set up an interesting test.
We've seen other automotive media outlets do their own tests between electric and traditional pickup trucks recently, but they're mostly disappointing. After all, we firmly believe trucks weren't just made to look cool while you cruise around town. Yet these tests have focused on drag races, 0-60 acceleration, and other nonsense. You buy a truck primarily to do truck things: towing and hauling.
Read the full story here.
Rick Ross Just Now Got His Driver's License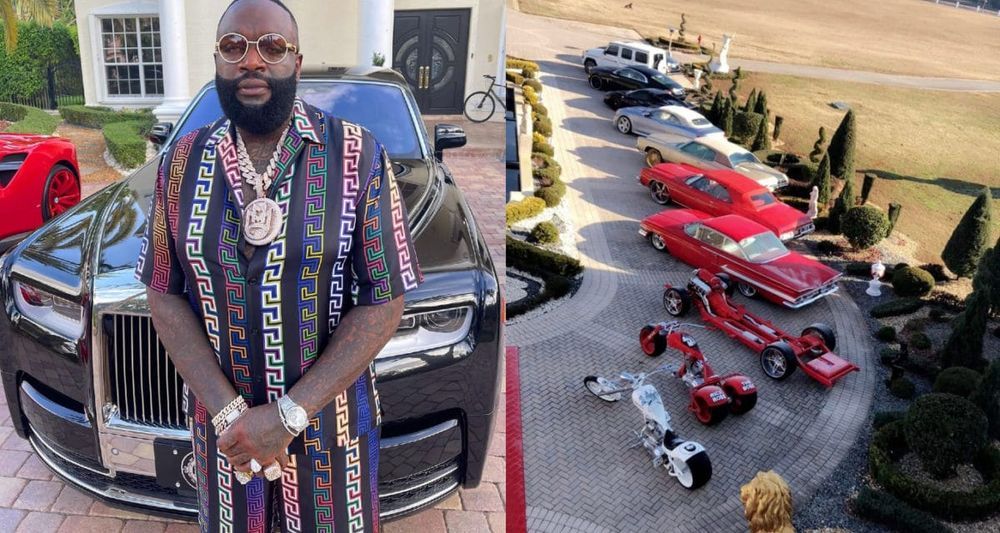 After 45 years unlicensed, this famous hip-hop star finally got his driver's license, and he says it was worth it.
While most of us car enthusiasts remember the day we got our first driver's license fondly as the day we gained personal independence and freedom. Some either opt-out of driving or continue driving without registration or licensing. While this is very illegal, it isn't that difficult so long as you don't get pulled over, but we certainly arent saying that is what he did. Because of his fast-paced lifestyle and career, getting his license likely never crossed famous hip hop star Rick Ross's mind until last year. At 45 years old, Famed Hip Hop Icon Rick Ross was finally pressured into getting his own legal driver's license. So how does the musician feel about this new development in his automotive life, and why did he finally choose to undergo the notorious DMV process?
Read the full story here.
Car Community Steps Up For Two Orphaned Kids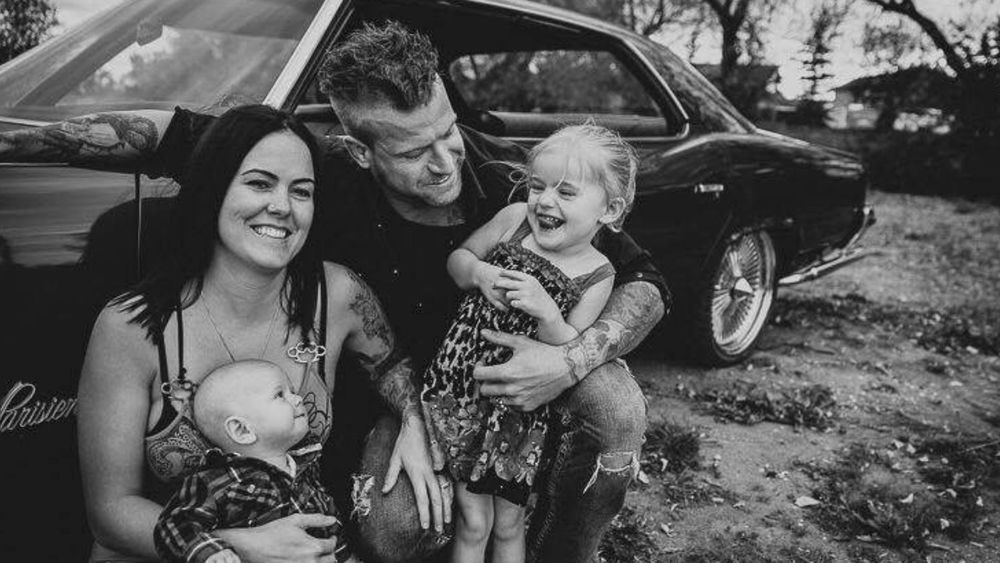 Far too often, those who don't really know the gearhead community or who have only had one or two bad interactions accuse enthusiasts of being greedy and materialistic. That's a lazy accusation to make against anyone whose hobby involves collecting and taking care of something material, but it so often sticks. But stories like this one of car enthusiasts in Alberta, Canada stepping up big time to take care of two kids after their parents were killed shows off the true heart of the hobby we love.
In a flash, Brent and Nicole Keryluke, parents to a young son and daughter, were killed in a motorcycle accident. That left Brent's parents to raise their grandchildren who both have hearing problems and require expensive medical care.
Read the full story here.
Florida Man Lifts Jeep To Save Baby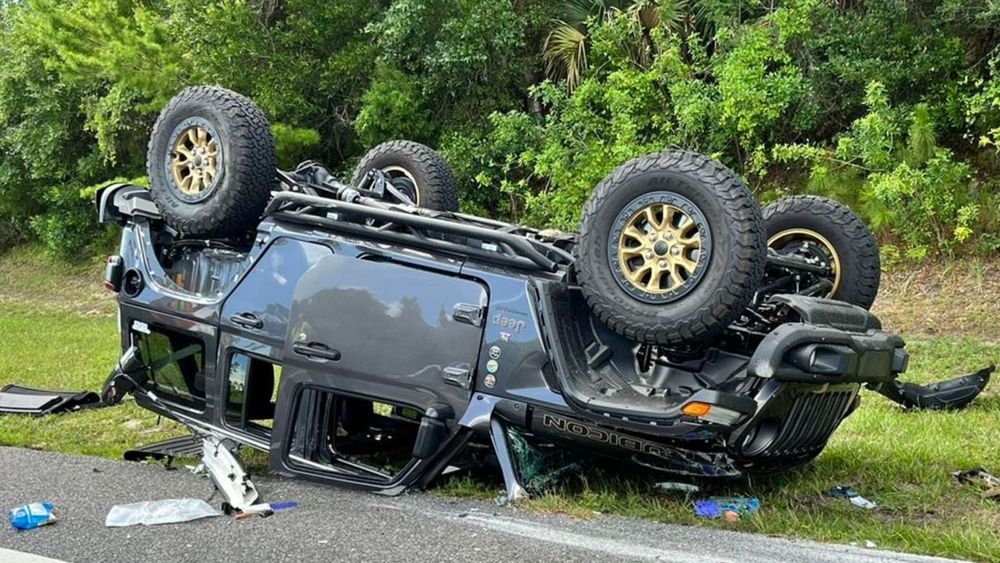 A man in Flagler County, Florida is being hailed as a hero after he lifted an overturned Jeep, saving a baby trapped underneath. It's the kind of nightmare scenario every parent dreads to think about, so it's wonderful to hear a good Samaritan jumped into action when help was desperately needed.
We don't know what led to the Jeep Wrangler flipping over on State Road 100 and John Anderson Blvd. but we do know lifted rigs have a higher center of gravity, so you have to be careful when maneuvering them. Photos of the crash scene don't show any other damaged vehicles, just the Jeep on its roof/rollbars.
The amazing part is Wisguere Dormevil and others stopped to see what they could do. When he heard someone yell that there was a baby underneath the overturned Jeep, he flew into action. Lifting the Jeep, he exposed the toddler and car seat, allowing others to pull him out to safety. This is the type of thing everyone should do when they see a horrific accident and first responders haven't yet arrived on the scene.
Read the full story here.
NHTSA Wants To Make You A Social Pariah For Speeding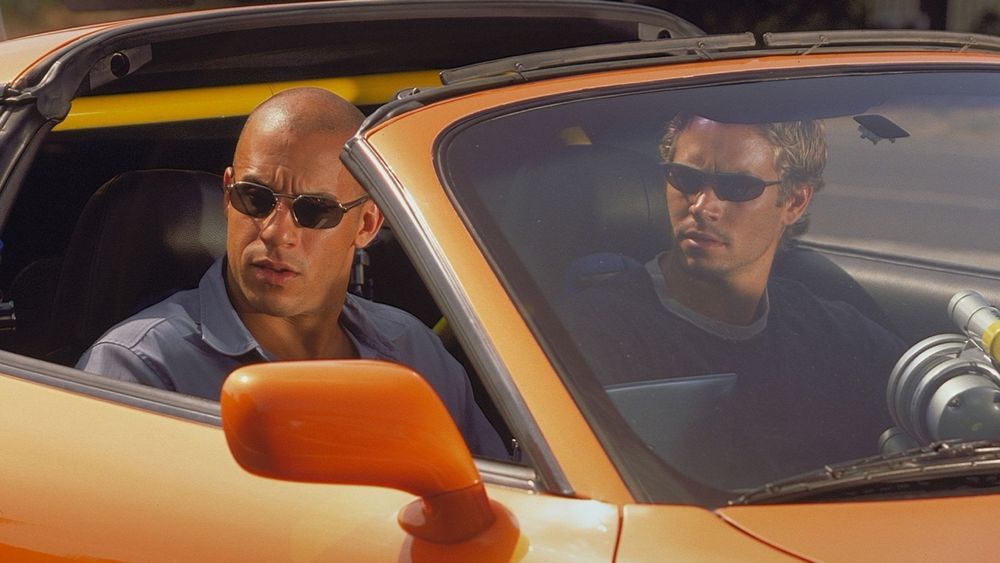 It's no secret road fatalities have been on the rise in the past few years. There's plenty of debate about what's causing this phenomena, despite all the new safety technology included in cars these days. Well, NHTSA Administrator Steven Cliff has decided to focus his regulatory agency's energy squarely on speeders as the problem. For anyone who has dug into the issue extensively, this truly is a face palm moment.
That's not to say speeding isn't dangerous, because it does introduce a level of danger. But to boil the complicated problem down to a single factor is what we'd expect from a former CARB official, which is Cliff's background. Simplicity of thought is his secret sauce, like super simplicity of thought.
"We have a new speed campaign that's going to be kicking off in a couple of weeks," NHTSA Administrator Steven Cliff told Reuters in a recent interview.
Read the full story here.
Shoppers Are Shelling Out Big For New Cars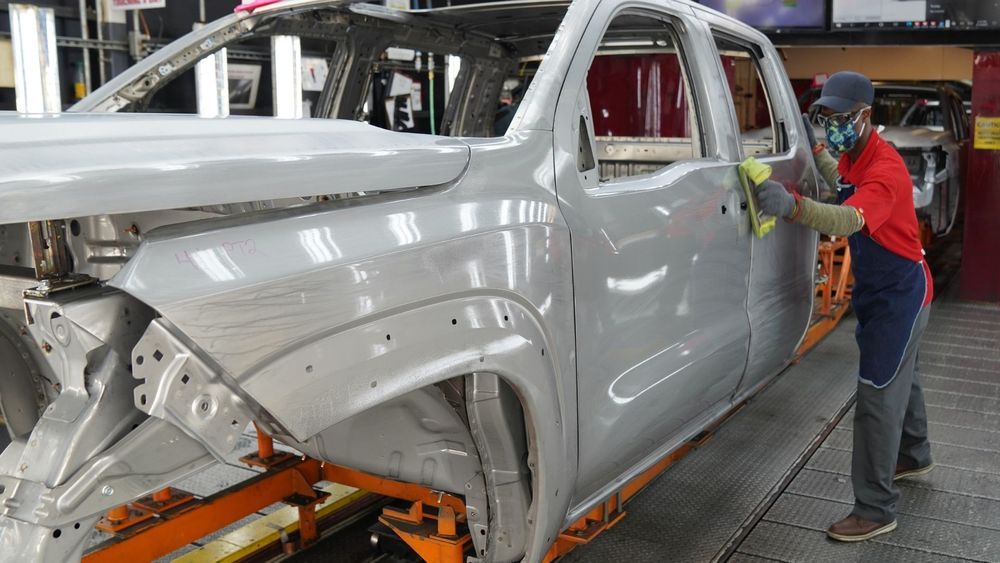 Not too long ago, we covered how the average monthly car payment in the United States has reached an all-time of $712 per Moody's Analytics. With the supply crunch and few new cars available, it seems many are desperate enough to pay large piles of cash for the privilege of owning a new car. Now, Edmunds has found a record portion of the market is paying $1,000 a month or more.
That data gathered by Edmunds shows that out of vehicles purchased in June, a whopping 12.7% come with a payment of $1,000 or more each month. That's the highest percentage Edmunds has ever recorded for the $1,000-plus a month segment of the market. Helping drive that figure up is the fact the average annual percentage rate for new vehicles jumped to 5%, a number we haven't seen since Q1 of 2020.
Read the full story here.
GM Has 95,000 Incomplete Vehicles Just Sitting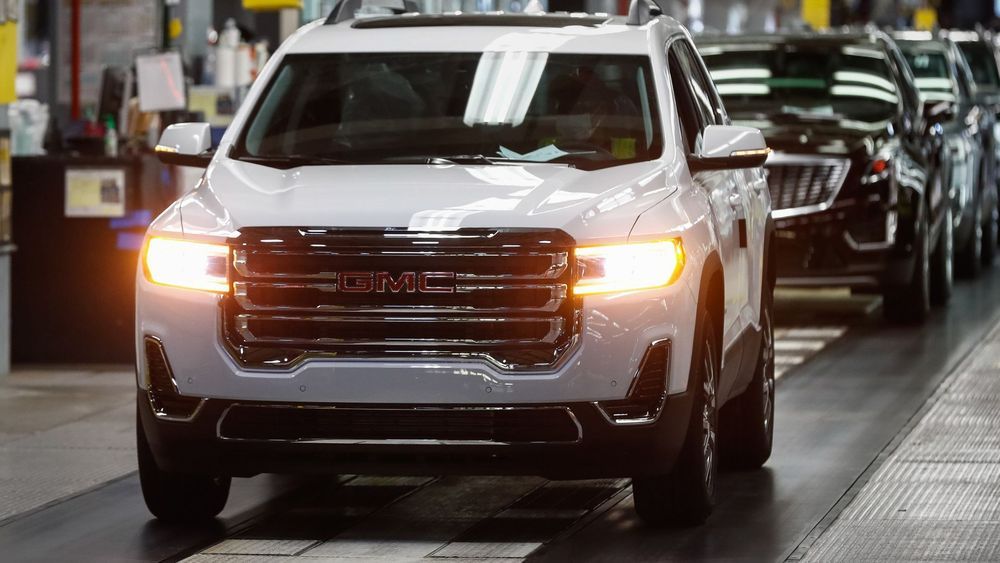 A wise man once said it's best to face the awful truth of your situation than to lie to yourself that everything is just fine. Well, the automotive industry is in a bad place and has been since the pandemic shutdowns. Plenty of executives seem to be blithely unaware of just how bad things have become. One of the most shocking indicators of where we're at now is the revelation General Motors is holding onto about 95,000 unfinished vehicles at the end of Q2.
Many news outlets are blaming the glut of unfinished cars, trucks, and SUVs squarely on the microchip shortage, but they're missing the big picture. Many raw materials and hence a whole array of components have been in short supply in the automotive industry since early last year. Try ordering enough car parts and you'll find that fact out real quick. We don't have any numbers, but we wonder how many privately-owned vehicles can't be driven because they need parts which aren't available.
Read the full story here.
Kia Boyz Fuel Car Theft Through Social Media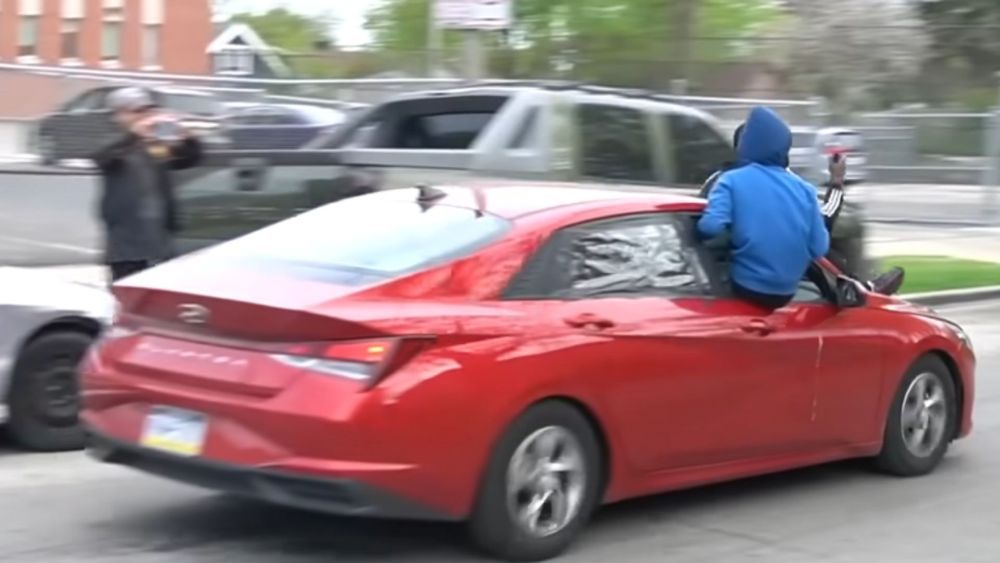 Back in February of 2021 we covered how the city of Milwaukee had seen a shocking 152 percent increase in car theft since the beginning of January. The hottest cars to steal in the city were Hyundais and Kias. That trend has continued, thanks in no small part to the loose group of individuals called the Kia Boyz. These teenagers and young adults are prolific at stealing Kias and Hyundais, using them for joyrides and/or to commit other crimes. Thanks to social media, the trend has spread to other areas, concerning police and other municipal leaders as residents are terrorized.
Apparently, it's quite easy to boost many Kia and Hyundai cars. We don't want to get into detail about how they do it, although we did run across some step-by-step guides, but we will say it involves removing the steering column cover. That's similar to the rash of thefts for 90s Hondas where criminals employed a somewhat similar technique back in the day, only this time around USB charging cables are the tool of choice. Only this time social media seems to be making the problem bigger as it spreads from Milwaukee to Chicago, Michigan, and beyond.
Read the full story here.
Ford Mommy Mobile Runs Right Over C4 Corvette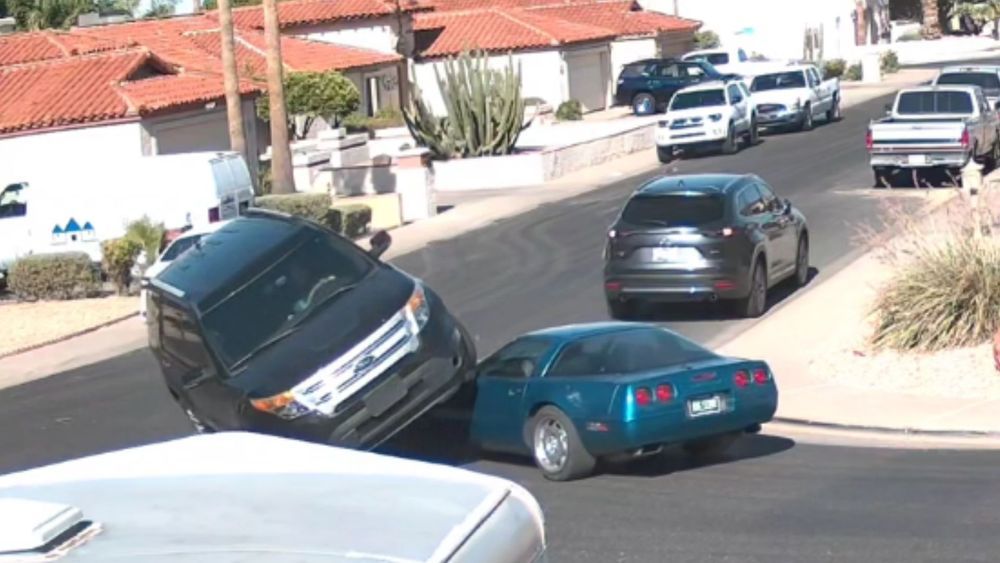 There's an unfair stereotype that trophy wives in suburbs can't correctly maneuver their large SUVs they absolutely must have to carry all two of their children to soccer practice and ballet lessons. Why, some awful individuals have gone so far as to compile photo collages of fender damage on Honda Pilots, Ford Expeditions, Chevy Suburbans, Nissan Armadas, etc. We don't condone such vicious stereotyping because as chronicled recently in a video posted to Reddit, SUV wine moms are really, really good drivers.
Read the full story here.
Dodge Challenger Crash Leads To Fatal Detroit Shootout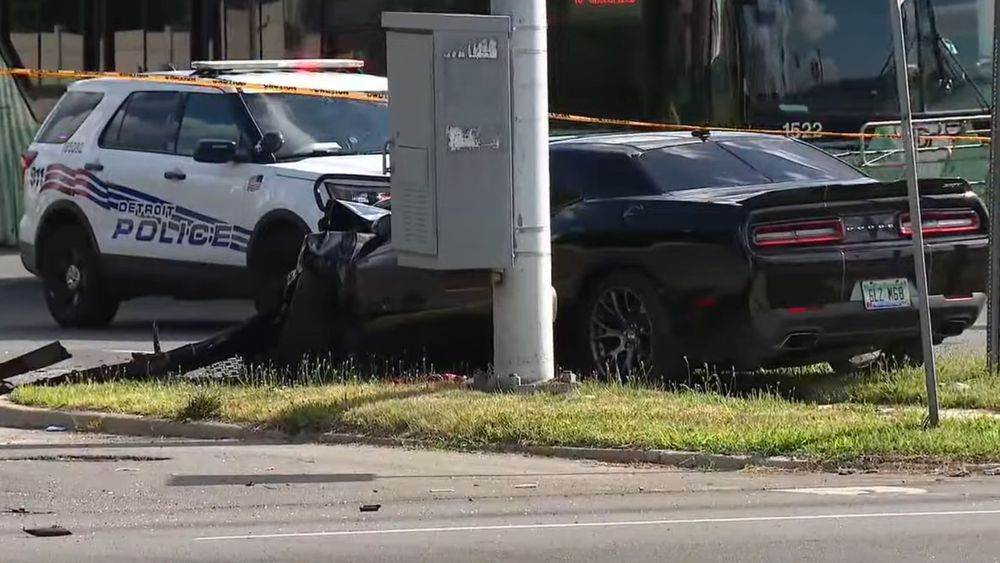 On July 5 at about 3:30 pm a Dodge Challenger that was speeding through Detroit ran a stop light, violently colliding with a Dodge Journey. That Mopar muscle car was stolen and immediately after the crash the occupants jumped out, making a run for it before police arrived. A man who witnessed the collision tried to get the men to stay on the scene, reportedly grabbing a 21-year-old passenger, who pulled out a gun and shot the good Samaritan.
As the man sustained a fatal wound, he pulled out his own gun and returned fire, striking the 21-year-old but not fatally. While police praised the good Samaritan for stopping to help, they also urged the public to be cautious in such situations. Trying to physically stop criminals as they flee from a scene is incredibly dangerous for anyone.
Read the full story here.
Ram TRX Warlord 6X6 Jump Fails Spectacularly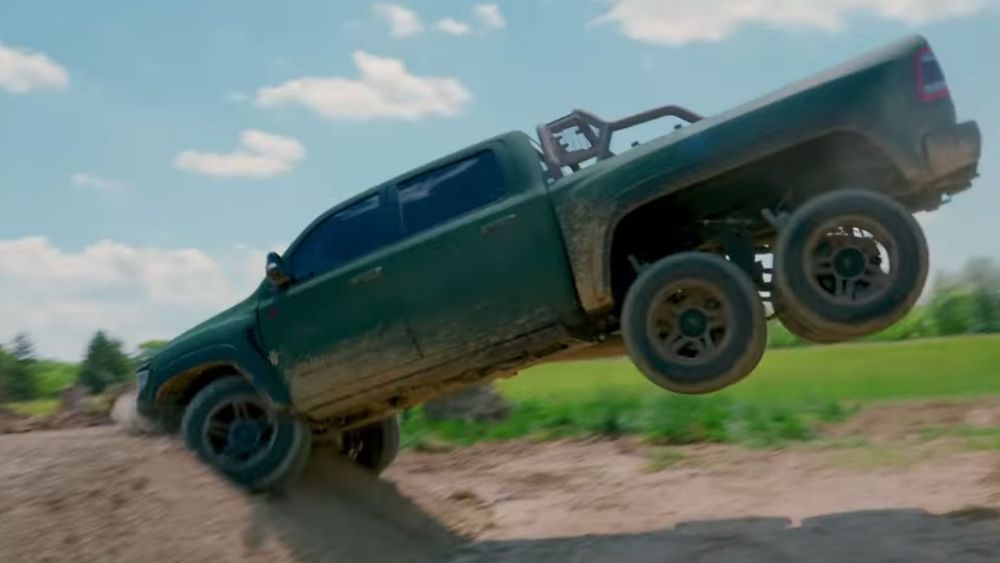 We've seen our fair share of idiots jumping all kinds of vehicles unsuccessfully, then living to laugh about their embarrassment. And while most of those are incredibly cringe-inducing moments, this attempted jump using a Ram TRX Warlord 6x6 just might take the award as the worst of the bunch. This has all the right elements: a group of buddies encouraging each other to do it bigger, dirt ramps built on private property with zero engineering skills applied to the process, plenty of "bro talk" before the big moment, plus loads of regret mixed with unspecified bodily injuries.
Before the big moment, the different guys in the video comment about how nervous they are. All of them know this is a bad idea but they just can't help themselves. After all, destroying a ridiculously expensive pickup truck to get them views on YouTube is definitely worth it.
Read the full story here.
Inventory Picks
1978 Ford F150
See it here.
1957 Chevrolet Bel Air & Airstream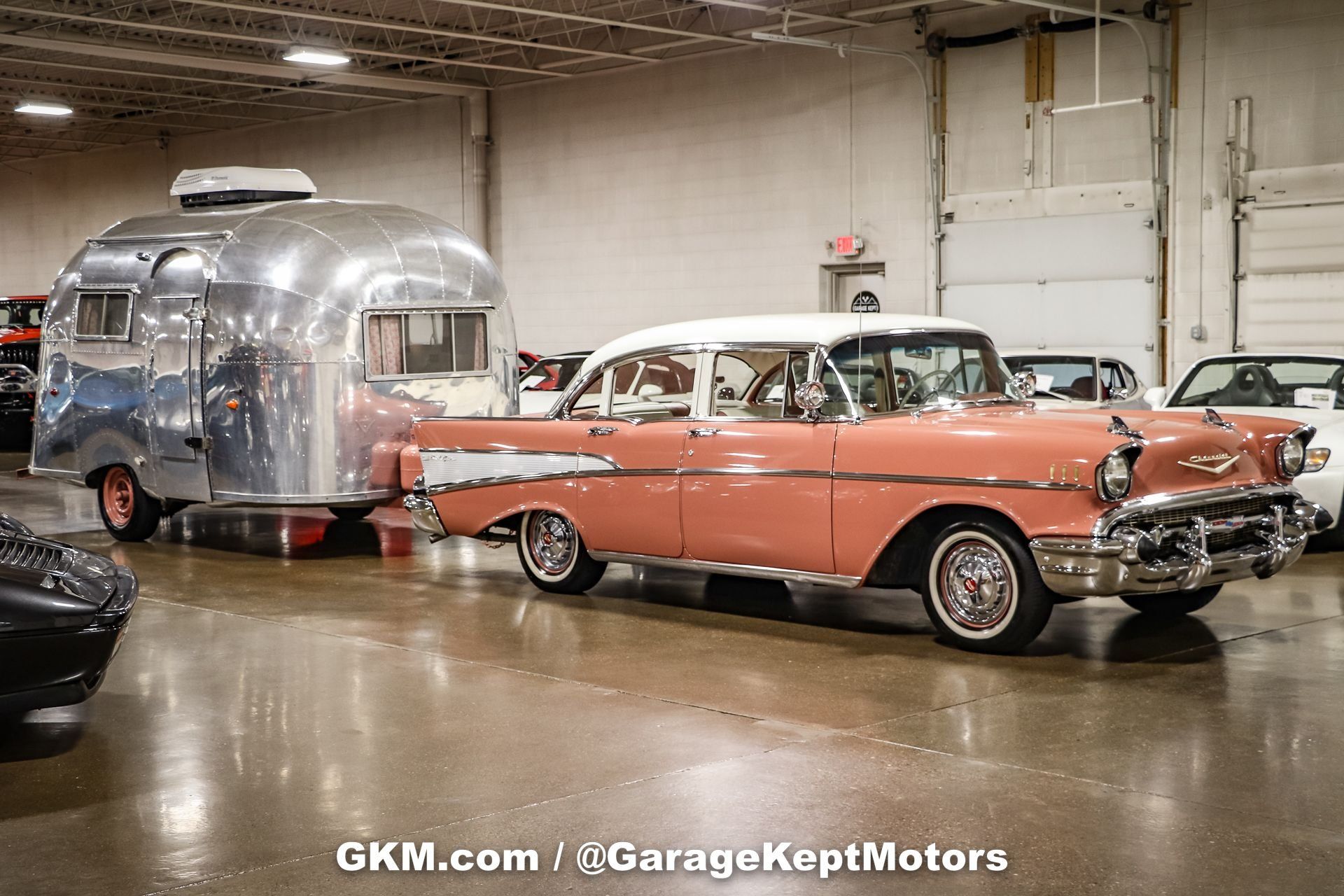 See it here.