Will this result in a production model?
---
Designer Patrick Pieper has created an interesting Bugatti superbike concept he calls simply the Vitesse. The thing is starting to create some serious buzz online and it's not hard to see why, considering the design is so head-turning and hints at a potentially record-breaking top speed. Making the story even more interesting, this ride was first sketched out as part of a social media challenge and it's just evolved since then.
Honda built a bike in the 90s which was pretty crazy. Learn more about it here.
We're entering a new era where motorcycle designs like this Bugatti superbike concept mixes retro elements with modern sensibilities, resulting in some truly unique outcomes. And while this bike doesn't exist, it's not unheard of for a digital sketch such as this to be transformed into a fully-functional ride for discerning, well-heeled customers. If any automaker is crazy enough to do such a thing, it's Bugatti.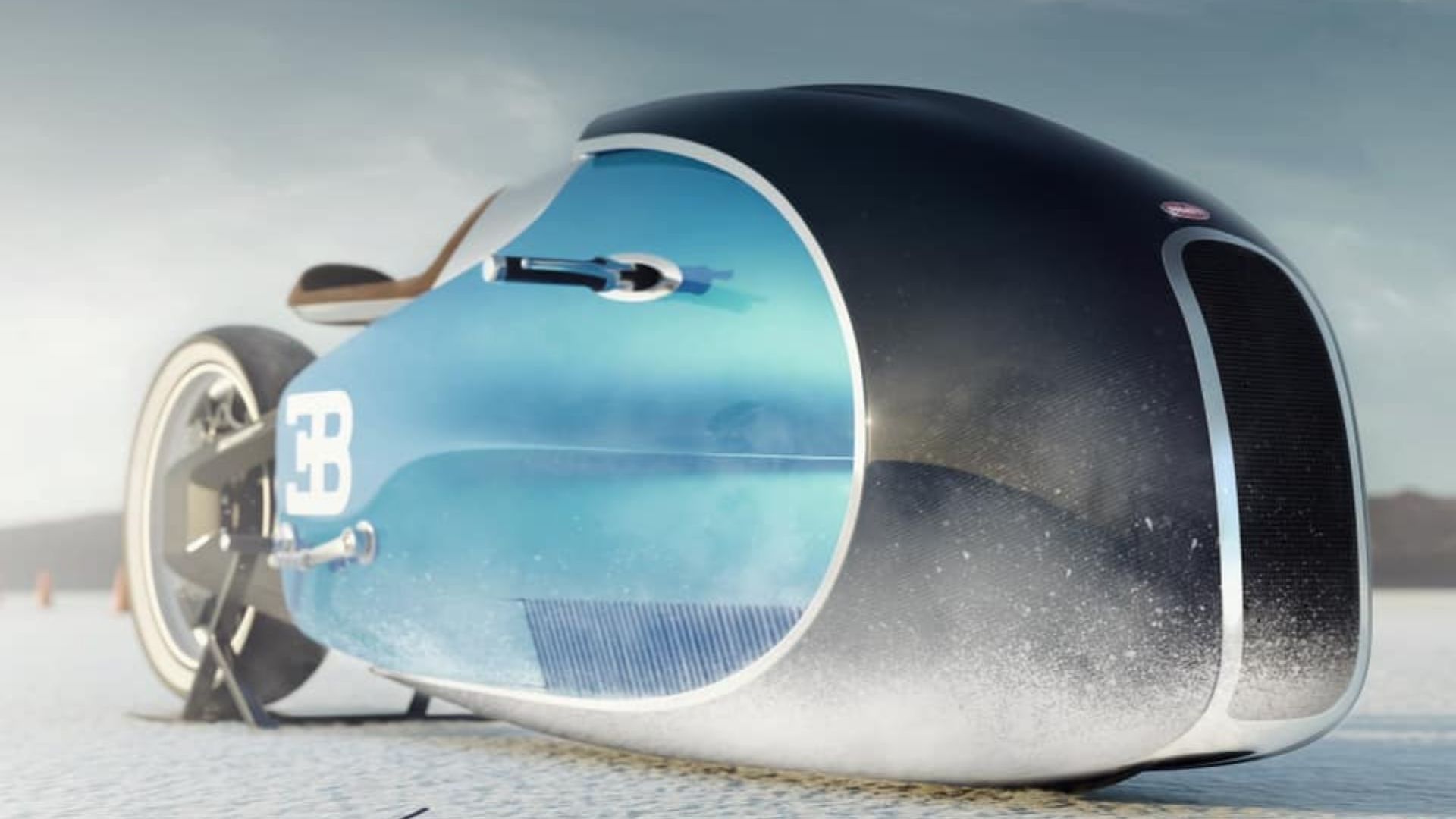 Pieper first got the idea for this Bugatti superbike when he participated in the #bugatticonceptbikechallenge on Facebook. Enthusiasts from all over the world posted their renderings on the social media platform. When he first posted it, the sketch was two-dimensional.
After taking a break from the project, Pieper decided to revisit it. For the second go-around, he went with a three-dimensional model and put the bike in the scenery of the Bonneville Salt Flats. Since so many vehicles, including motorcycles, have set land speed records in southwest Utah, that setting certainly evokes an emotion.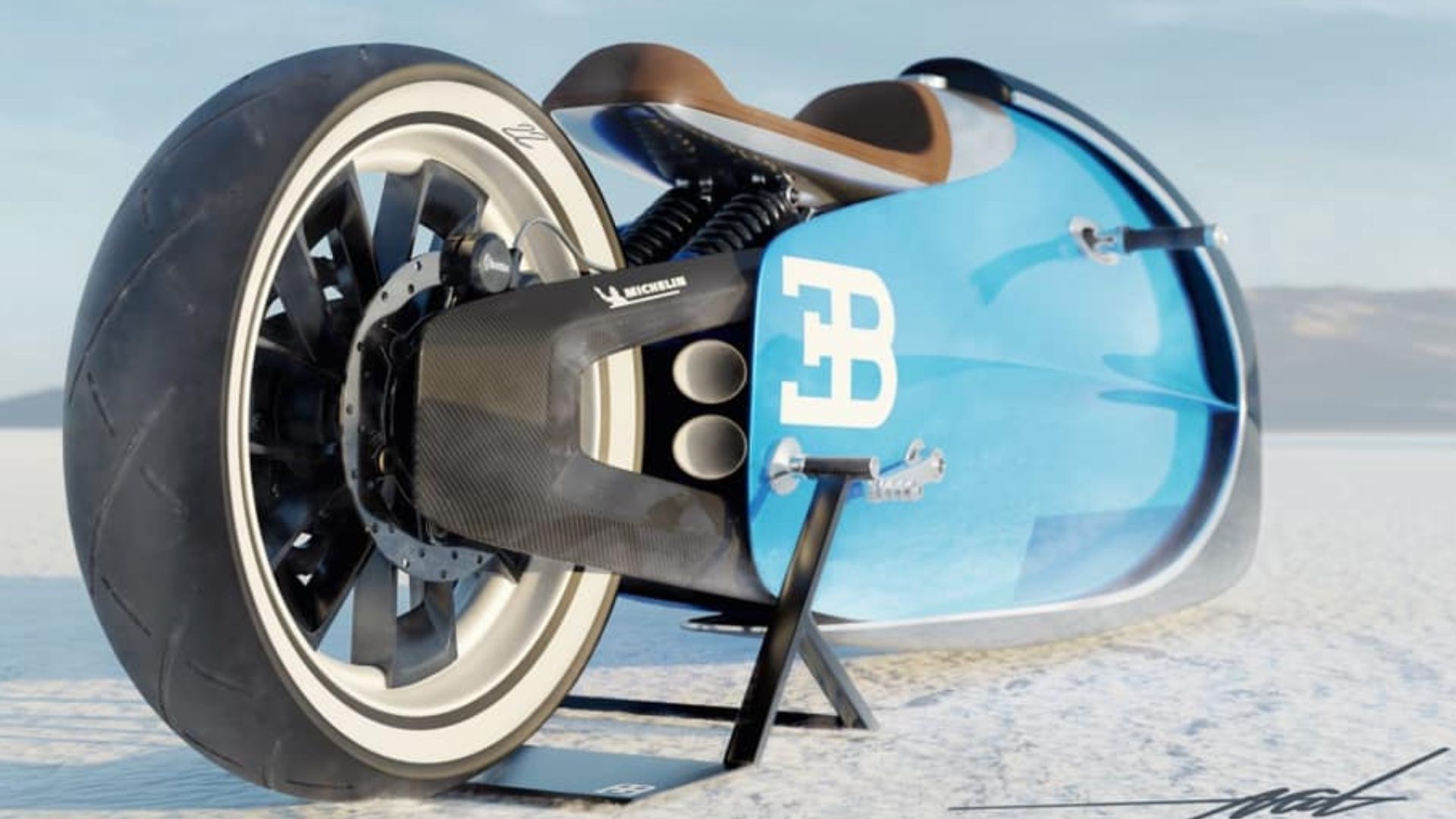 You might recognize some familiar design elements in this concept. While there certainly are influences from 1930s cars and motorcycles, the Bugatti Vision Gran Turismo Concept's C-shaped rear quarters is quite similar to the aerodynamic nose of this superbike.
The light blue on the nose of this superbike is supposed to be a callback to classic Bugatti racecars from the 1930s. Same goes for the air vents toward the bottom-front on both sides and the chrome fuel cap.
Like the Bugatti Chiron's different body components, the fuel tank and seat column on this concept drawing is supposed to be made of a single piece of aluminum. Not only does that minimize drag-inducing seams, the effect makes the motorcycle seem all the sleeker.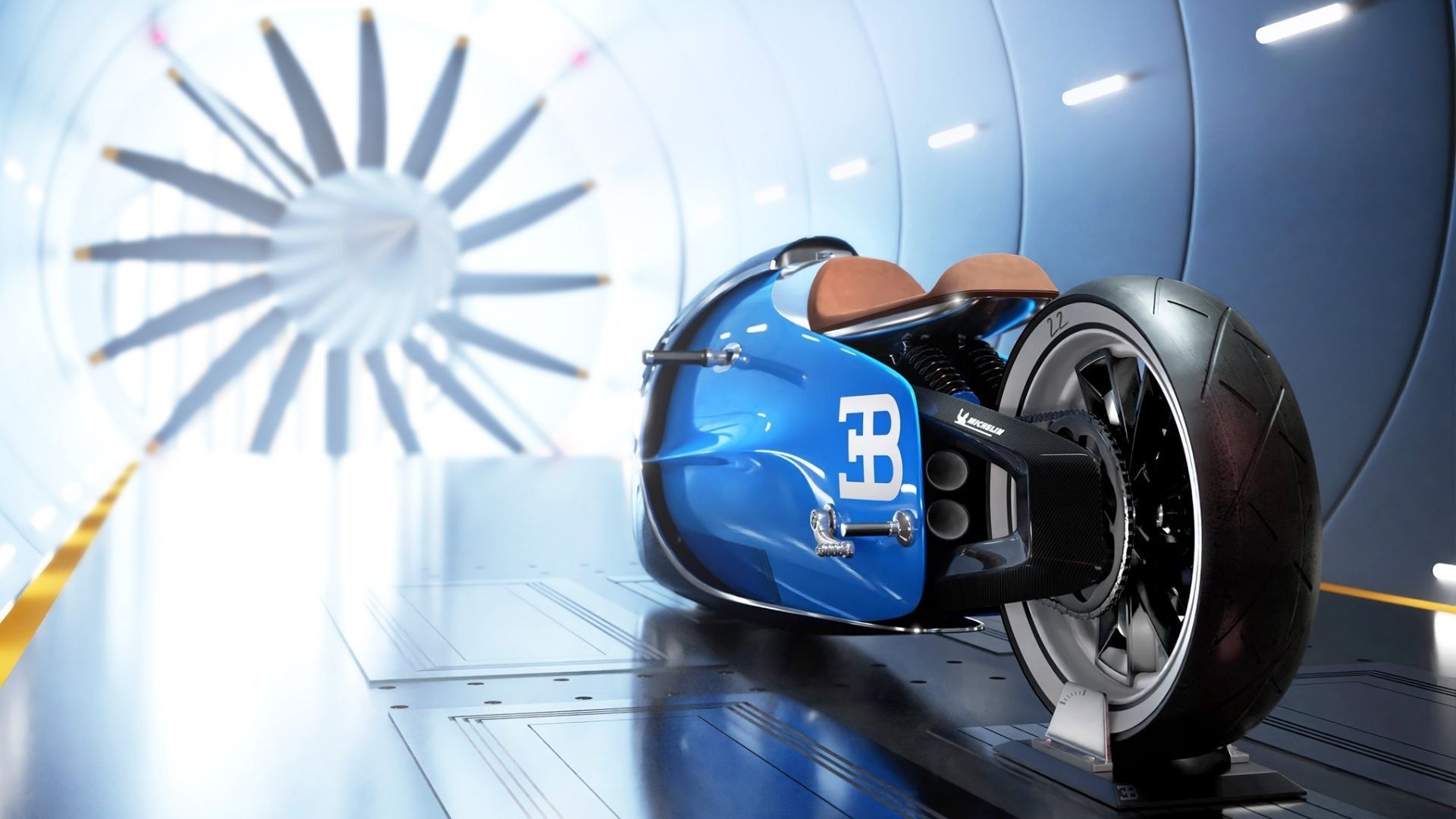 Another modern detail is the carbon-fiber frame, which you see clearly in the rear. Just like with other modern land speed record-setting superbikes, the wheels are pushed wheel out in front and behind the seat and fuel tank to add stability when this thing really gets going.
Pieper has even disclosed he used the Mallard steam locomotive as inspiration for this design study. Considering the Mallard still holds the speed record for its class, that seems oddly fitting.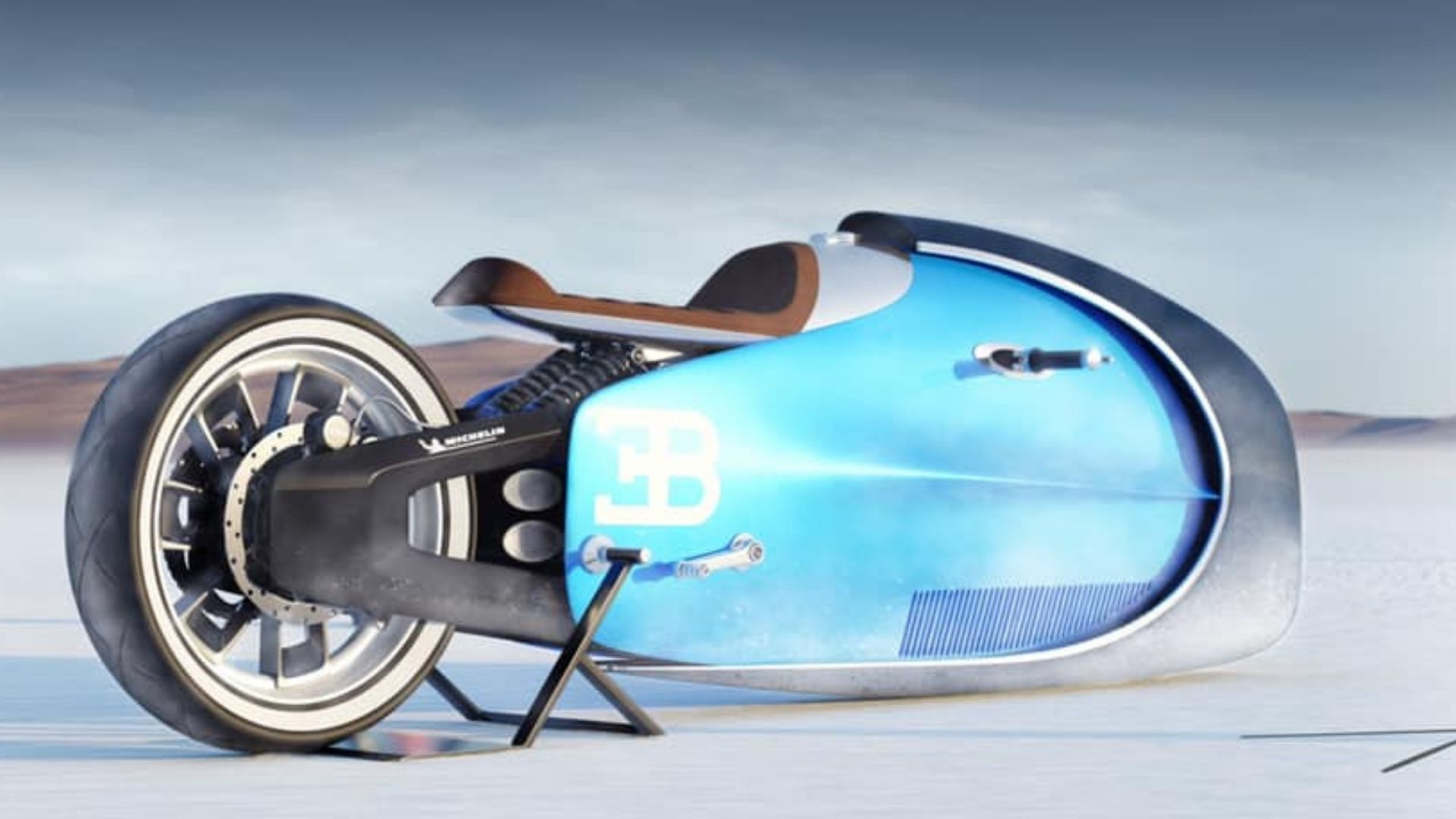 The big question is whether or not Bugatti will build such a superbike. While Lamborghini and Ducati have teamed up to create a real superbike, it doesn't seem likely such an alliance will happen between the Italian motorcycle brand and the French automaker. That doesn't mean Bugatti wouldn't take on such a project by itself, but don't hold your breath waiting for it to happen, either.
As you might suspect, Pieper is no amateur doodler. The man is a creative designer at none other than Groupe Renault, so he's a professional. We're sure his employer isn't offended by his making designs for a Volkswagen Group brand in his spare time, especially when it's so good. Plus, the guy used to work for Audi until the beginning of December last year, so they might just be glad to have him on board.