Is the second-generation Corvette the best one?
---
The second-generation Corvette is one of the most icon versions of the sporty coupe we all know and love today. Everything from the sleek flatter hood to the split rear window gave the car a sense of performance and style. Combining the American V8 engine with the lightweight body and handling focused chassis was a recipe for success and the car is still regarded as ahead of its time in many aspects.
Is this what a modern split-window Corvette looks like?
Innovation had become synonymous with the Corvette's nameplate and the Stingray was born, this also gave way to younger audiences becoming infatuated with the car and so began the Corvette's domination of the sports coupe community. Although many people remember the split window of the Stingray coupe, the example given for today's discussion is the roadster option which combined a similar performance with the fun of a convertible.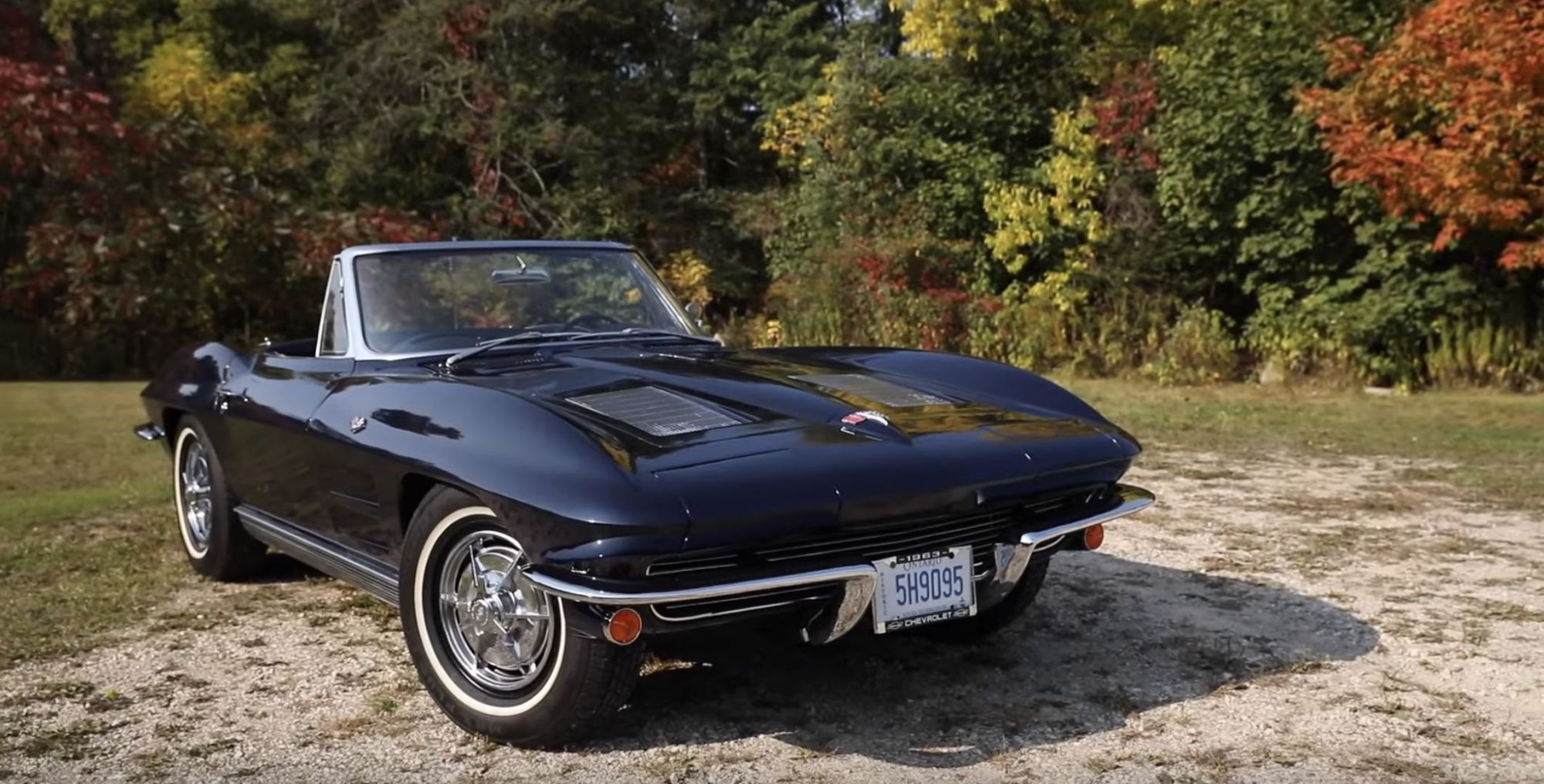 The car in question is a 1963 Corvette Sting Ray, under the hood rests a 327 Chevy V8 engine pushing out around 250 horsepower and 350 lb/ft of torque from the factory. Being a lawyer Rick Patel, one of the owners, has driven this prized performance car to and from work, to the courthouse, and also takes the car out for a drive whenever the urge presents itself. Originally the car was purchased by Rick and his brother and is fully enjoyed by both families to this day. The Deep Blue roadster captures the eye of many Corvette fans young and old alike with the timeless, yet classic, styling and quick, for the time, 0-60 of just 6.4 seconds.
When compared side by side with the 2020 Corvette some styling cues are quite prevalent and it is interesting to see how the changing of time has affected the design of the Corvette over the years. Of course, the owner says that he wouldn't give up his beloved Corvette for anything but it's a cool comparison. After a long life of sitting and being neglected this car has finally been brought back to life to be driven once more, we hope to see it again soon.