Four Heritage Design models are planned with the first arriving later this year.
---
With more than 70 years of building world-class sports and racing cars under its belt, Porsche is celebrating the launch of its 992-generation 911 with a new Heritage Design theme. Porsche is planning four of these heritage-inspired packages that will incorporate vintage design cues from the '50s, '60s and '70s, and the first of which is the 2021 Porsche 911 Targa 4S Heritage Design Edition.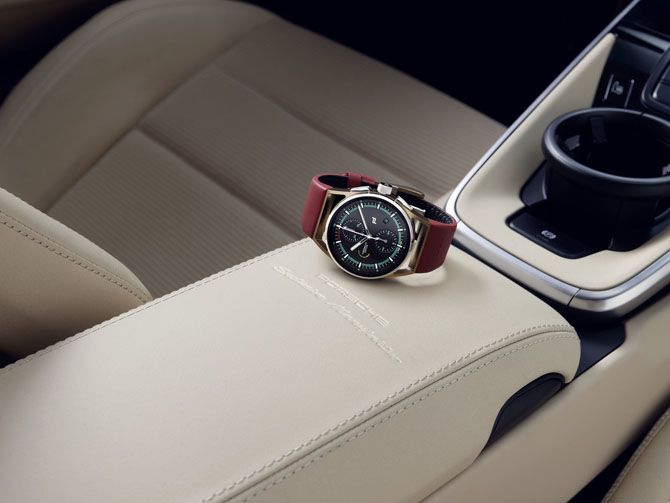 The cool part about this special edition is the extensive throwback cues used throughout the design including the old-school 911 badge font with a gold finish, the Porsche crest from 1963 and a two-tone leather interior with corduroy on the seats, which Porsche says is to pay homage to the Porsche 356. The Cherry Metallic color shown here is exclusive to this Targa 4S Heritage Design, and four other undisclosed colors are also available. The unique look is finished with a Porsche Heritage badge displayed proudly on the decklid.
While the 2021 Porsche 911 Targa 4S Heritage Design Edition is sure to be an instant collectible, this car will still beg to be driven. The rear-engine, 3.0-liter twin-turbo flat-six is rated at 443 horsepower, and it can rocket from 0-60 mph in just 3.4 seconds with the dual-clutch automatic transmission; don't worry, you can still get a seven-speed manual with this Heritage Design package. Of course, being the Targa model, the 992 911 offers easy open-air driving with styling cues that tie it back to the original 911 Targa from 1967.
So far, this is the only Heritage Design Edition that Porsche has announced, and this version of the Targa 4S will be a limited-production model with only 992 units being planned (to coincide with the new 911's 992 model designation) with pricing starting at $180,600. On top of that, each of these cars will be available with an equally limited-edition watch that will cost an extra $14,000.
We can't wait to see what other retro design ideas Porsche is planning for its new 911!