These cars were already instant collector cars back in their day, but this 911 Turbo is a must-have for any Porsche fanatic!
---
The 993 generation (1994-98) of the Porsche 911 represents the last air-cooled sports cars that Porsche ever made, and this 1997 Porsche 911 Turbo is about as nice as these cars come any more. While many of these 911 Turbos have been raced, modified and/or crashed, this example being sold through Motorgroup Auto Gallery is incredibly original that has been well preserved with extremely low miles.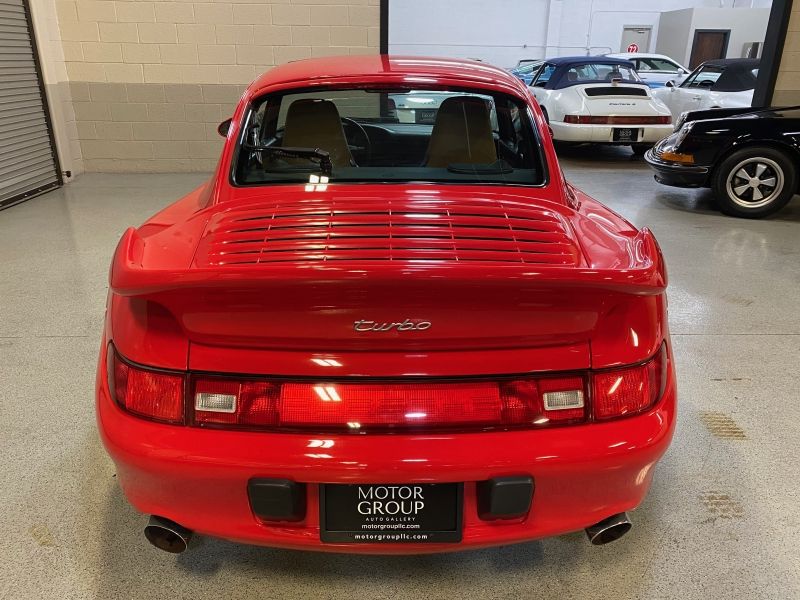 This 1997 Porsche 911 Turbo is impossible to miss wearing Porsche's eye-catching Guards Red and sporting the Turbo's iconic whale-tail spoiler, and things get even better inside with a Cashmere leather interior that still looks factory fresh. Inside, you'll also find carbon fiber accents on the dash, center console and shifter, and this 911 is also equipped with the Nokia Digital Hi-Fi sound system and a six-disc CD changer. As proof of how well this car has been treated over the last 23 years, it still has all of its original parts including the radio, tools, original keys and remotes and all of the factory books in their leather pouch.
One of the best reasons the 993 911 Turbo was so well loved is its stunning performance. The 3.6-liter twin-turbo flat-six produced an amazing 400 horsepower, and this engine mated to an equally impressive six-speed manual gearbox. The 993 911 Turbo used an all-wheel drive trickled down from the legendary Porsche 959, and while Porsche first introduced an all-wheel-drive 911 in 1988 with the Carrera 4, this was the first time this technology was applied to the 911 Turbo. With all that power and traction, acceleration in the 1997 Porsche 911 Turbo will snap your neck back with a 0-60 mph time in around 3.6 seconds.
What you see here is an all-original example of one of the finest 911s ever made, and this Guards Red Porsche 911 Turbo is being sold for $149,995. Contact Motorgroup Auto Gallery for more information on this low-mileage 993 911 Turbo or any of the other high-end vehicles in their inventory.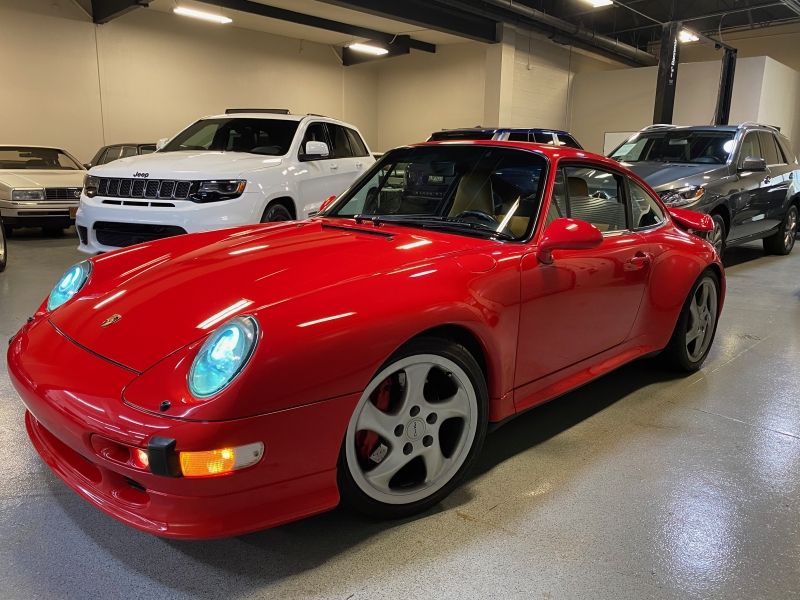 Related Articles...