Other earlier front- and mid-engine Porsches also capable of this upgrade.
---
Owning a classic car in the digital age can be a little frustrating, but Porsche just introduced a new stereo head unit that lets Porsche owners add the technology of a modern car to their 993 and older Porsche 911 variants as well most other pre-1990s Porsche models. The Porsche Classic Communication Management is available in two versions, and it brings features such as touch-screen operation, Apple CarPlay and Bluetooth connectivity all while maintaining the car's era-specific look.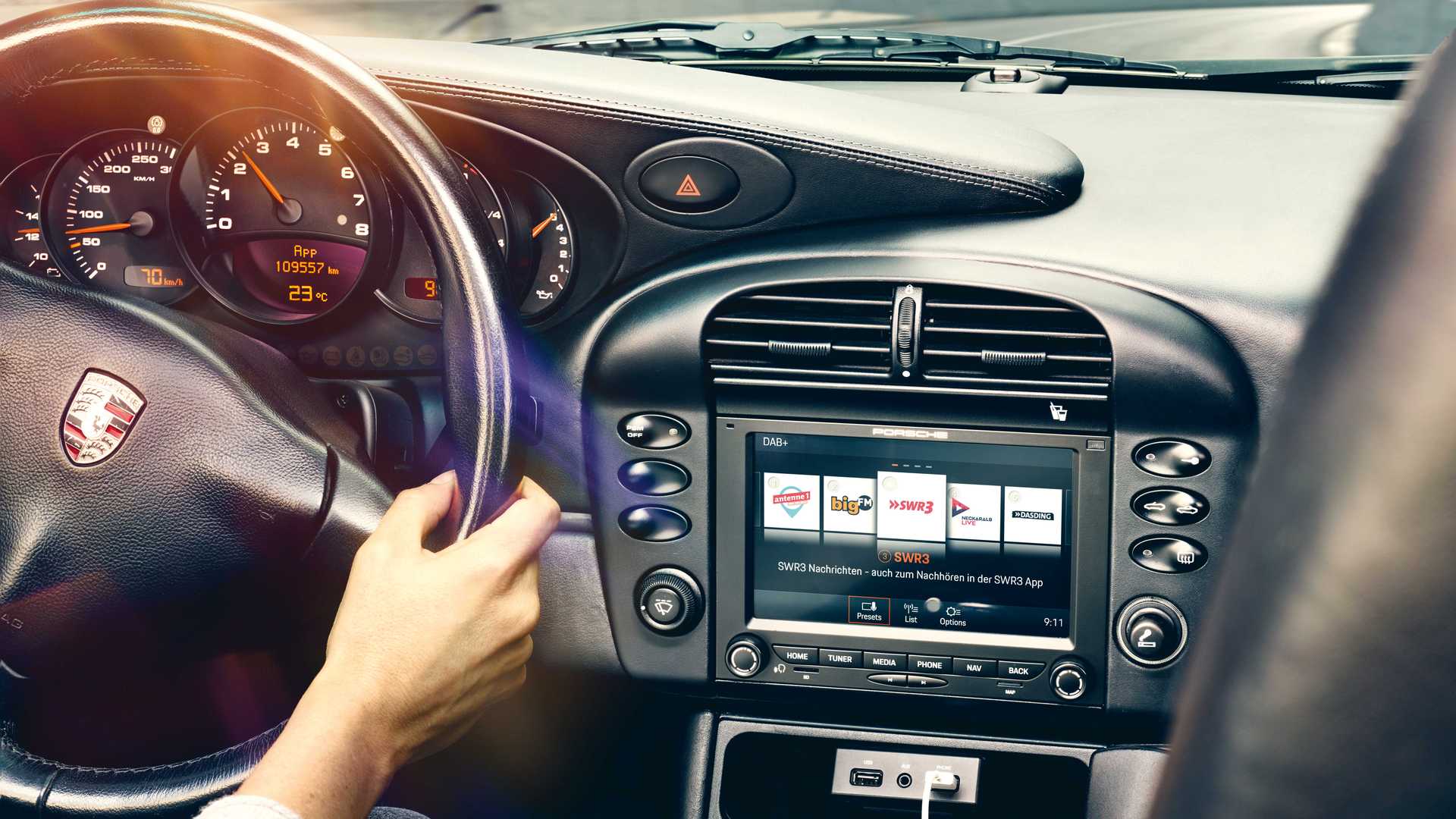 The most widely applicable version is the single-DIN PCCM that is designed for all air-cooled 911s from the original to the 993, and Porsche adds that it's possible to install in "earlier front- and mid-engine models," which according to the Porsche Classic website includes everything from the 924, 928 and 914 to the 944, 968 and 959. This head unit is able to receive digital radio stations through DAB+, and it is compatible with iPhone 5 and newer while offering media playback through a variety of sources including Apple CarPlay, SD card, USB port and Bluetooth. Best of all, despite its 3.5-inch touch-screen display, this single-DIN design retains a retro styling with a pair of rotary dials and six buttons.
For owners of the 996 911 as well as the first-gen Boxster, Porsche also offers the PCCM Plus that upgrades to a double-DIN design and a seven-inch touch-screen display. Like PCCM, PCCM Plus allows media playback through Apple CarPlay, SD card, USB port and Bluetooth, but it is also compatible with Android Auto.
As far as pricing goes, Porsche has not yet announced how much these units will cost for U.S. buyers, but the press release indicates the PCCM will be sold for 1,439.89 euros ($1,556 USD) while the PCCM Plus will sell for $1,606.51 ($1,736 USD). That's a bit higher than your standard aftermarket head unit, but these factory-made units not only have a retro look, they also have the ever-important "Porsche" branding right on the front.