More power!
---
Hennessey Performance has decided to bless Dodge Challenger Hellcat Redeye owners with a nice power bump. That's not really shocking, considering the Texas tuning house finds all kinds of ways to eek more performance out of just about anything it touches, including the McLaren 765LT. Still, boosting output to 1035-horsepower and 948 lb.-ft. of torque is impressive and should result in plenty of fun times for owners fortunate enough to be able to swing the upgrades.
Would you want a Hellcat Redeye hearse? Check it out here.
Some strategic tweaks are what unlock that extra power from the supercharged 6.2-liter Hemi V8. They start with upgraded lower and upper pulleys as well as a ported supercharger snout and a high-flow air induction system. While all that helps with cramming more oxygen into the cylinders with each intake, high-flow fuel injectors complement that with more fuel. Of course, an HPE calibration upgrade is necessary for all that to work, plus ta crank case ventilation system is added.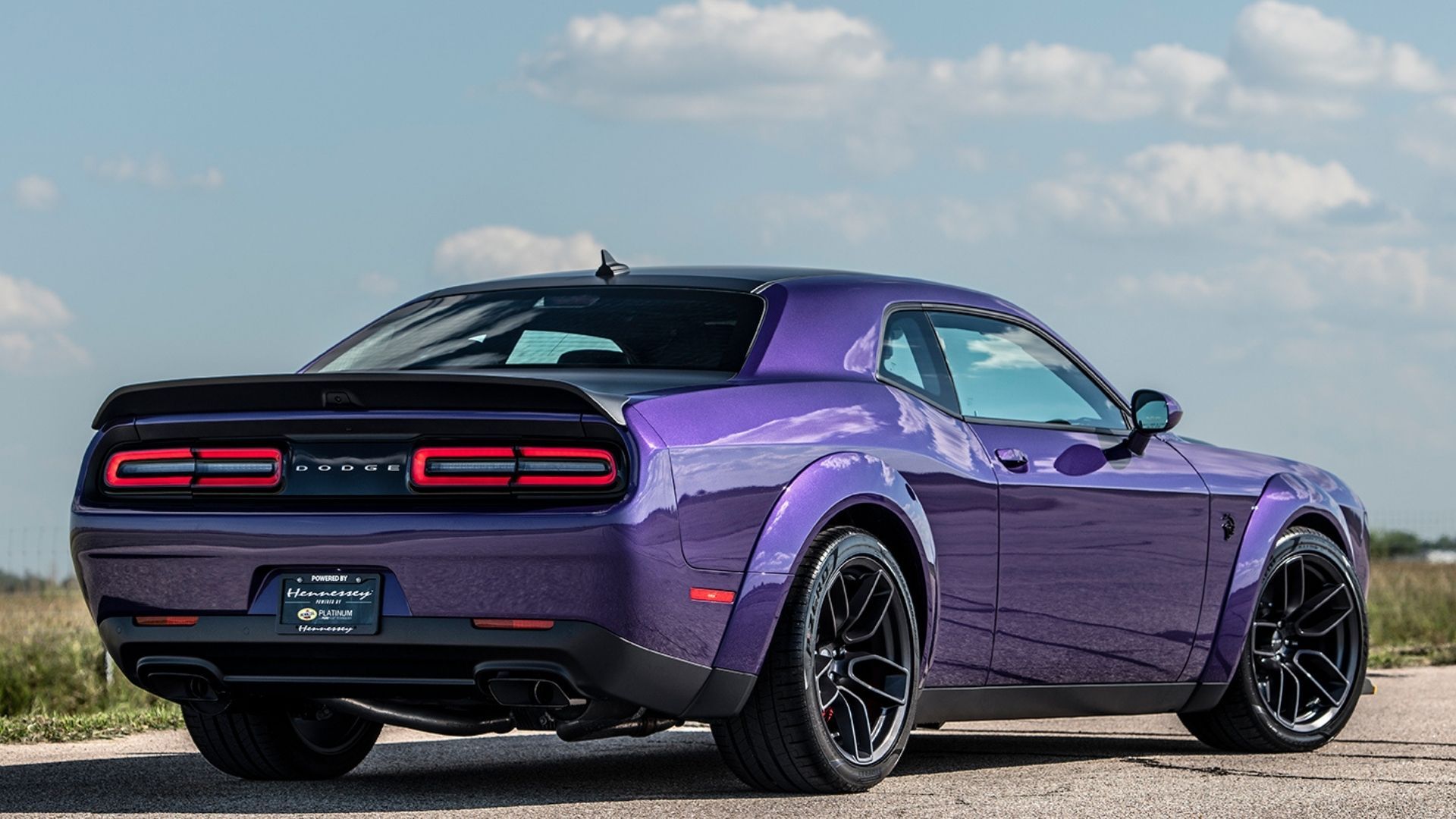 What comes in must come out, so to balance that out Hennessey adds stainless steel long tube headers, high-flow catalytic converters, and high-flow mid pipes. So you can brag to all your friends when your ride is parked, special badges on the exterior and interior, plus a nice serial-numbered plaque are installed as well.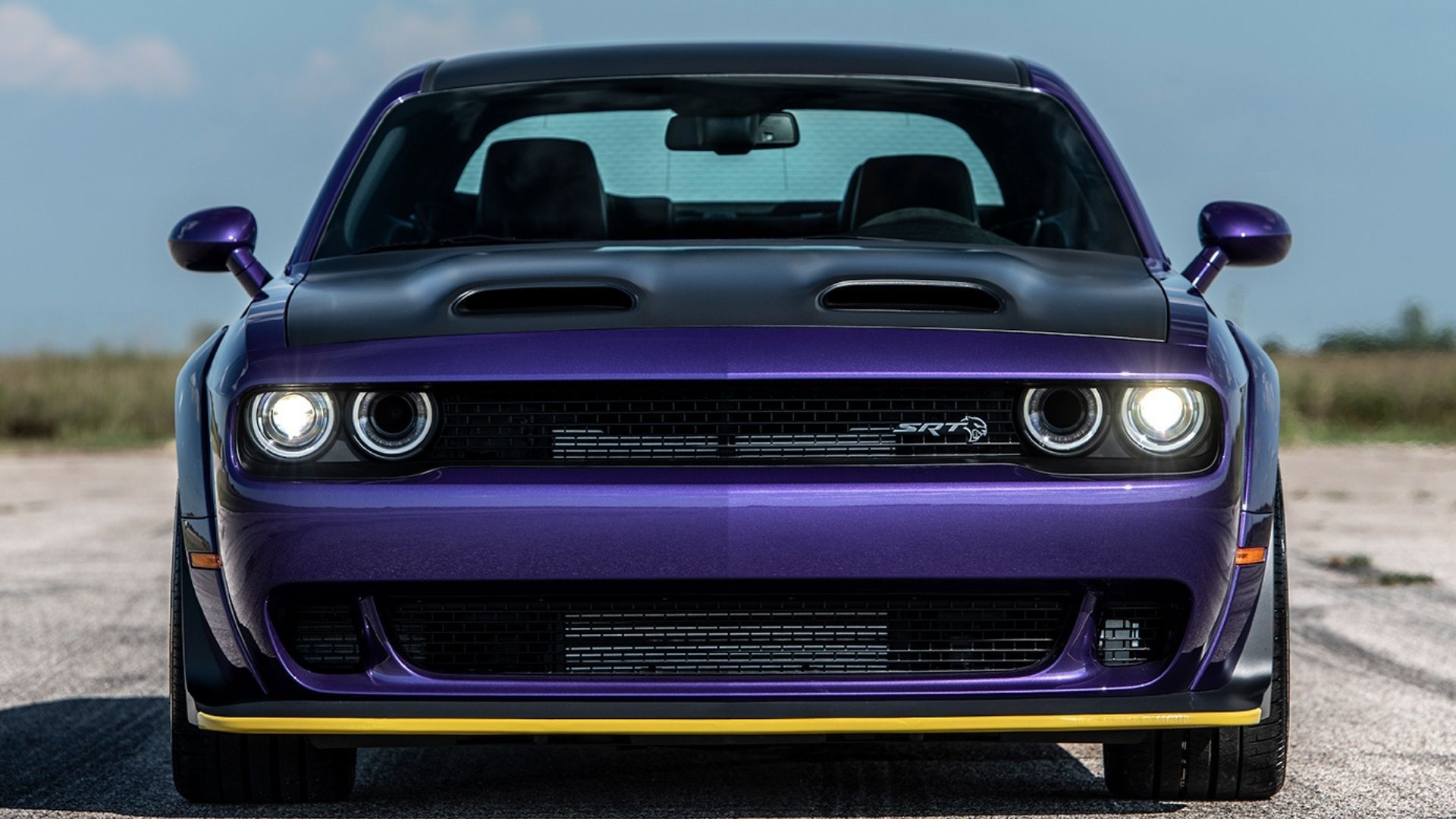 To show everyone how effective these upgrades are, Hennessey Performance filmed a Hellcat Redeye HPE1000 racing a 2021 Dodge Challenger Hellcat Super Stock. The two cars were pitted against each other on an unprepped surface and they did a rolling start, so the results are more like what you would get street racing instead of going to the local drag strip. Still, it's interesting to see how much the Hennessey-tuned Hellcat Redeye gaps the Super Stock. Maybe if they removed the splitter guard things would be different?
Check it out for yourself.