This is almost unbelievable…
---
Hennessey Performance has pushed the performance envelope for a long time, constantly wowing enthusiasts with crazy-powerful builds. Now the boys from Texas have outdone themselves with a new upgrade for the McLaren 765LT. Called the HPE1000, it boosts output on the supercar to 1,000-horsepower, making it the most powerful and quickest McLaren ever tuned by Hennessey.
Learn how a 1979 Chevy Camaro became a war veteran here.
While horsepower doesn't mean everything, the 0-60 time of 2.1 seconds should be enough to get everyone's attention, even the Tesla crowd (although no promises on that one). The fact Hennessey was able to improve so much on a vehicle most would consider essentially perfect right out of the factory is a testament to their engineering might and ingenuity.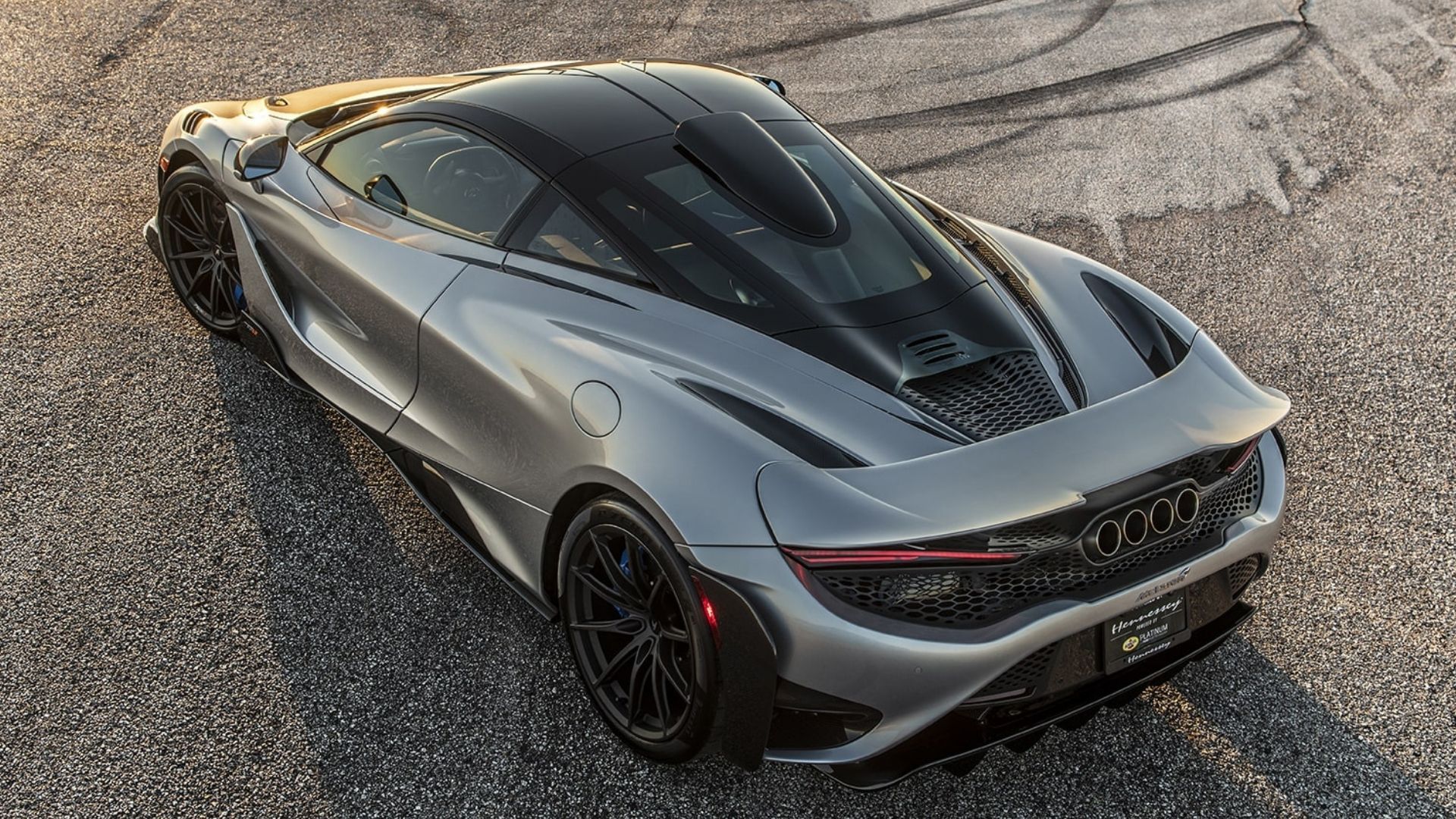 This HPE1000 package comes with surprisingly few upgrades to push performance so much. Included in the list are high-flow air filters, a factory ECU re-calibration, Hennessey stainless steel down pipe, then gaskets, fluids, badge, dash plaque, and engine plaque. There's no messing with the fuel delivery system, boring/stroking the engine, upgrading the turbos, or anything like that. They don't even included any power-inducing racing stickers, large bolt-on aluminum wing, or underglow kit all the fast Civics are running.
What's great is the cost of pushing the McLaren 765LT to 1,000-hp will only cost owners $24,950. That might sound like a lot to some, but considering the car retails for $358,000 it should be just spending money for anyone who can legitimately qualify for a loan or pay for the supercar with cash.
Considering the 765LT is supposed to weigh under 3,000 lbs. so 1,000-hp is going to make the longtail move like a rocket. And once again, Hennessey has shown it can take any car from the factory, make it more powerful and entertaining to drive, no matter how high-strung it is out of the box.