It was swiped from the factory parking lot…
---
We've covered before how car thieves have been targeting Stellantis' Toledo Assembly Complex in Ohio, even going so far as to steal 2 Dodge Durango Hellcats from the factory parking lot. They've also been swiping line workers' rides, including one man's Dodge Challenger Hellcat Redeye. Instead of the high-powered muscle car being chopped up and sold, it was recently recovered all the way in California and was reunited with the grateful owner.
See a Dodge Challenger Hellcat Redeye hearse here.
In an interview, Stellantis assembly worker Greg Nimigean says he noticed an SUV followed him from a carry-out restaurant as he headed to work at 5 minutes to 11 pm on the night his car was stolen. Surveillance cameras show that at 11:05 pm a car pulled up next to the Challenger Hellcat Redeye, a man got out and broke a window to get inside. After plugging into the OBDII port, the thief was able to reprogram the car to accept a new key and drive away in just 30 seconds.
The owner has a sentimental attachment to the Mopar. He chose green for his Challenger Hellcat Redeye because his late wife, who passed away 7 years ago, loved the color. She always wanted a green Ford Mustang, so he did the only sensible thing, honoring her with the purchase of the Dodge.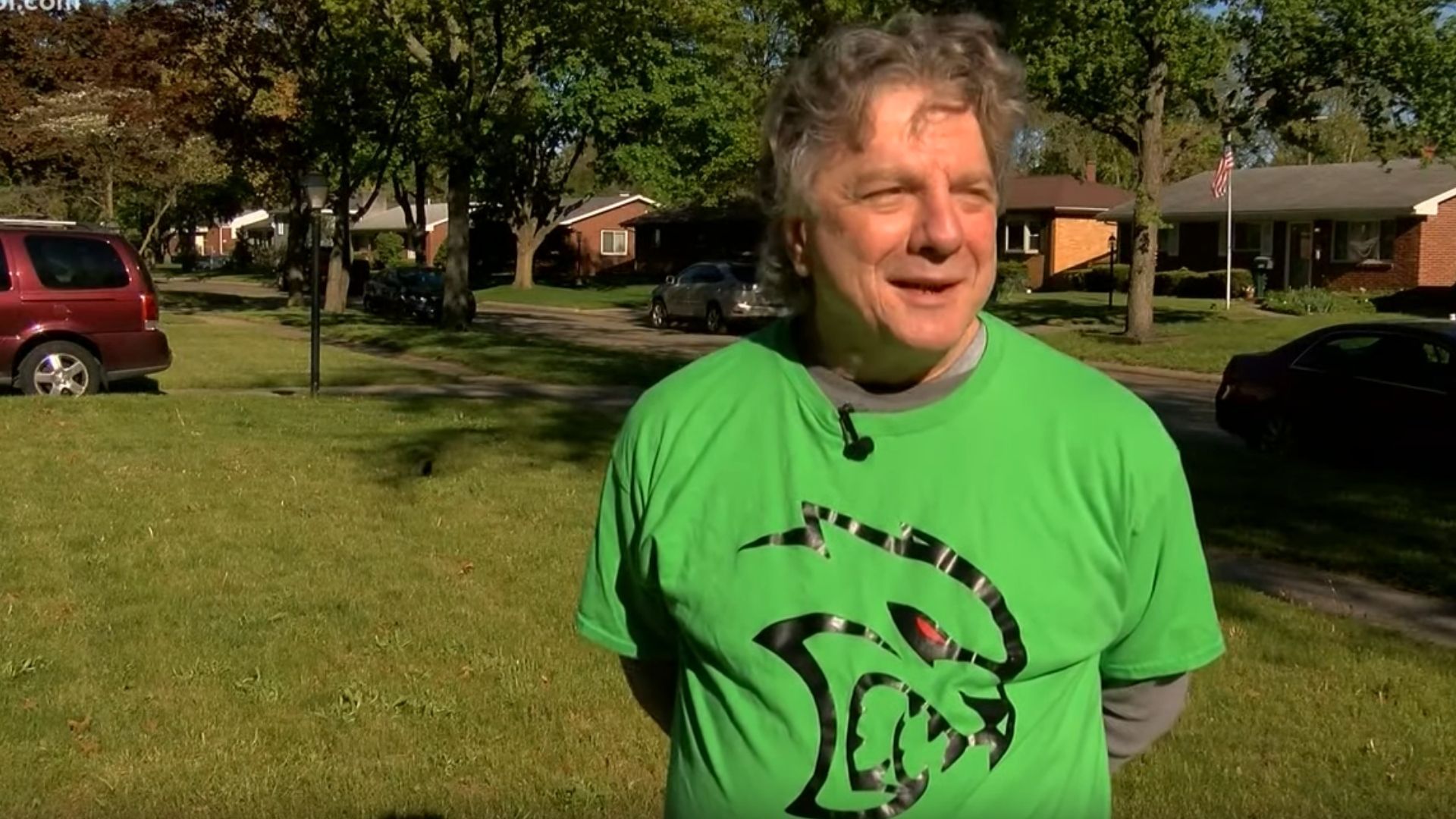 Dodge has been working on a theft deterrent technology for the high-performance Challenger and Charger models. When the car is started up, the owner has to type in a 4-digit code on the infotainment touchscreen, otherwise engine output is limited to just 3-horsepower. We're unsure if this measure would stop sophisticated hacking thefts like this one, but we'll find out soon enough.
Nimigean stated the first thing he's going to do with his freshly-returned Mopar is have an alarm system installed. That might not be a bad idea for everyone to look into. There are additional security measures you can take as well.
The local news in Toledo has highlighted that Stellantis employees at the Toledo Assembly Complex have not only had their personal vehicles broken into and stolen while they're at work, some employees have been robbed at gunpoint. That, in addition to the theft of new cars from the supposedly secured parking lot has been concerning for many.
Source: WTOL11