It's ok to admit it, you're jealous…
---
If you ever fantasized about owning your very own 3D-printed little pony sculpture, you should've just ordered the Ford Mustang Mach-E First Edition. The Blue Oval just revealed the abstract printed sculptures it will be giving to every owner of the First Edition, made specially by the Ford Advanced Manufacturing Center.
Meanwhile, police are on the hunt for a backfiring Mustang. Learn more here.
Each wireframe little pony sculpture looks just like the galloping pony badge Mustang enthusiasts have grown to love, only it's in 3D. The sculpture matches the exterior of each Mach-E Frist Edition. Instead of painting the statues, each one is dyed Carbonized Grey, Grabber Blue, or Rapid Red Metallic, the only three paint options for the First Edition model.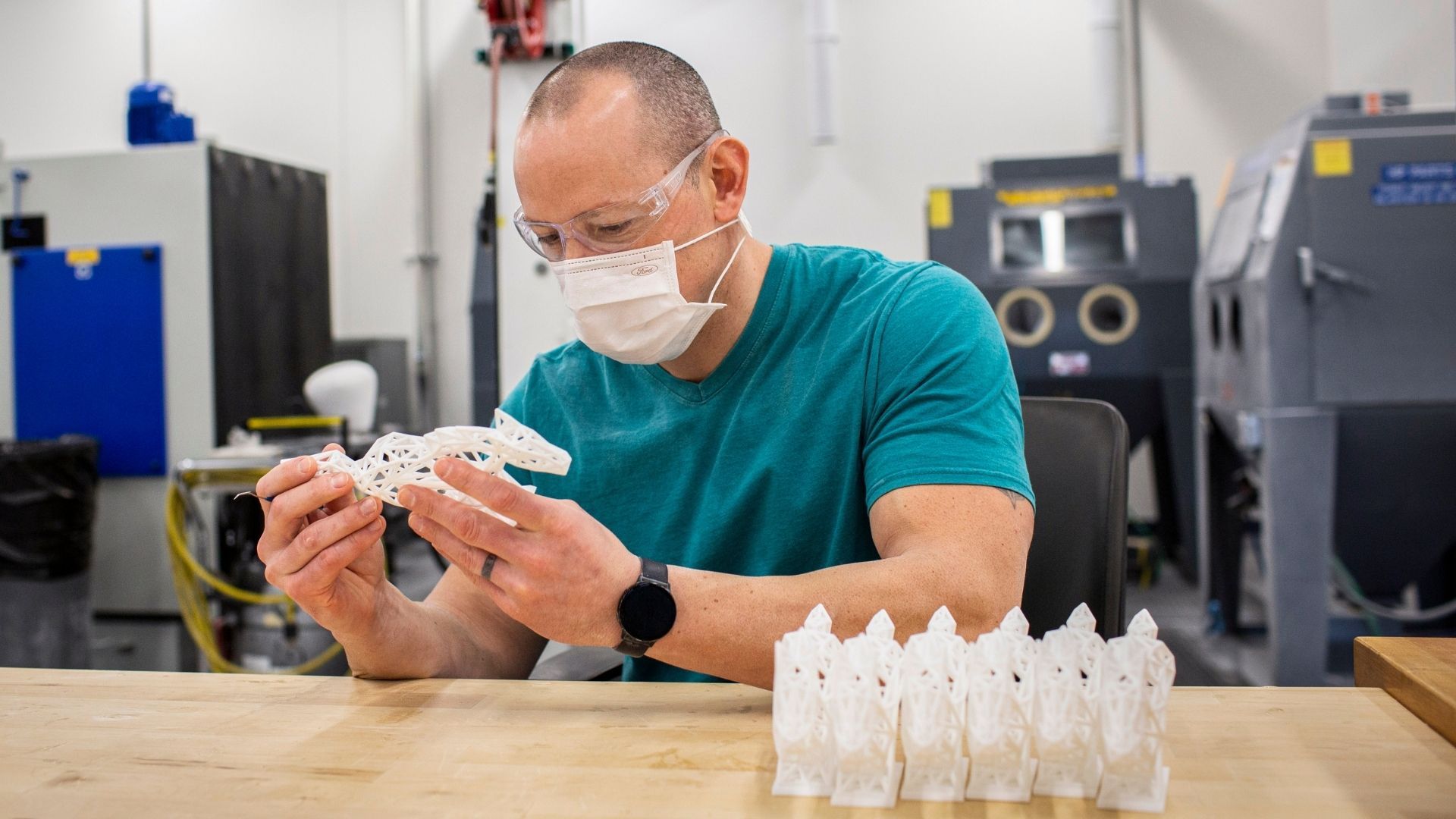 An included baseplate has an inscription reading "Ford Mustang Mach-E Launch Team, Thank You For Your Support." The vehicle VIN is also inscribed in the base. Ford describes the statue as a "collectible." We're wondering if in 20 years or so any will be auctioned as automobilia.
Ford also says the little pony statues are "allowing additive manufacturing to establish a new-use case with the enterprise." That might be a little bit of an overstatement, but sure.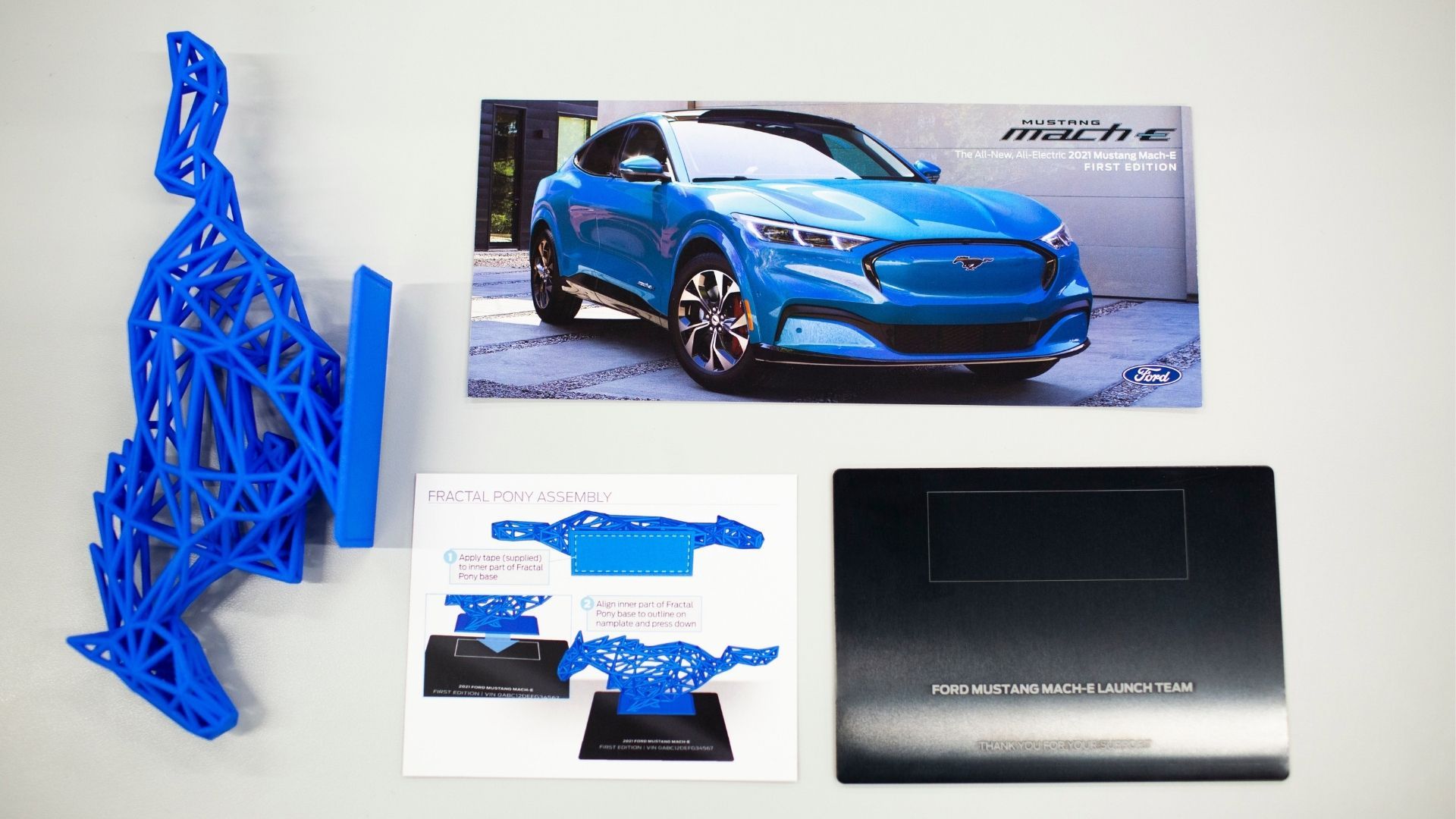 Anyone who paid close attention to the Mustang Mach-E reveal event back in November 2019, which seems like it happened approximately 5 years ago, might remember this wireframe pony statue. It was on the display for the reveal, giving a more modern feel to the familiar Mustang logo.
If you didn't grab a Mach-E First Edition, don't fret. Ford has revealed the new Mach-E GT and GT Performance Edition models. While they don't come with a little pony statue, they do have illuminated pony badges. BlueCruise, the new Ford hands-free driving tech for highway cruising is also included. Also, the GT Performance Edition does 0-60 in just 3.5 seconds. Just know the new Ford Mustang Mach-E GT and GT Performance Edition are expensive, starting at $59,900 and $64,900 respectively. Or, you could take that money and buy a really cool classic Mustang. We know you'll choose wisely.