After a somber year of lockdowns, it was time to let the horses gallop!
---
A quick Google search, or even better a search of YouTube, will return a proliferation of material that presents Mustang owners in a bad light. Anyone in the car community has seen videos of Cars and Coffee exits gone wrong, and unfortunately, many of those involve the iconic Mustang. However if you are reading this article hoping to see more fodder targeted at further tarnishing the Mustang owners reputation then you can stop reading now. My recent experience celebrating the anniversary/birthday with a group of Mustang owners was the polar opposite of mayhem.
April 17th, is the official birthday of the Ford Mustang and to celebrate I was invited to join a group of Mustang owners (mostly Roush) on a scenic drive from Charlotte, NC to the Blue Ridge Parkway. As far as rallies or tours goes this was a relatively small group of around 20 vehicles. Even though we were driving a 2017 Petty Mustang, the odd man out in a group that consisted of primarily Roush Mustangs, we were made to feel welcome. The drive opened with a word of prayer from Lyle Sturgis, Sales Manager for Tindol Roush Performance and then was quickly followed-up with a safety briefing from our guide. Our guide was a member of the notorious Facebook Group - StangBangers. It was made clear during the briefing that inappropriate behavior such as reckless driving would not be tolerated, with a reminder that infractions on the Parkway were Federal in nature and not State. The weather for the drive wasn't perfect, a little overcast but at least the rain held off for most of the day. During the stops along the way it was great to meet fellow enthusiasts and get helpful advice like, "hey, you really should put an oil separator on your engine..."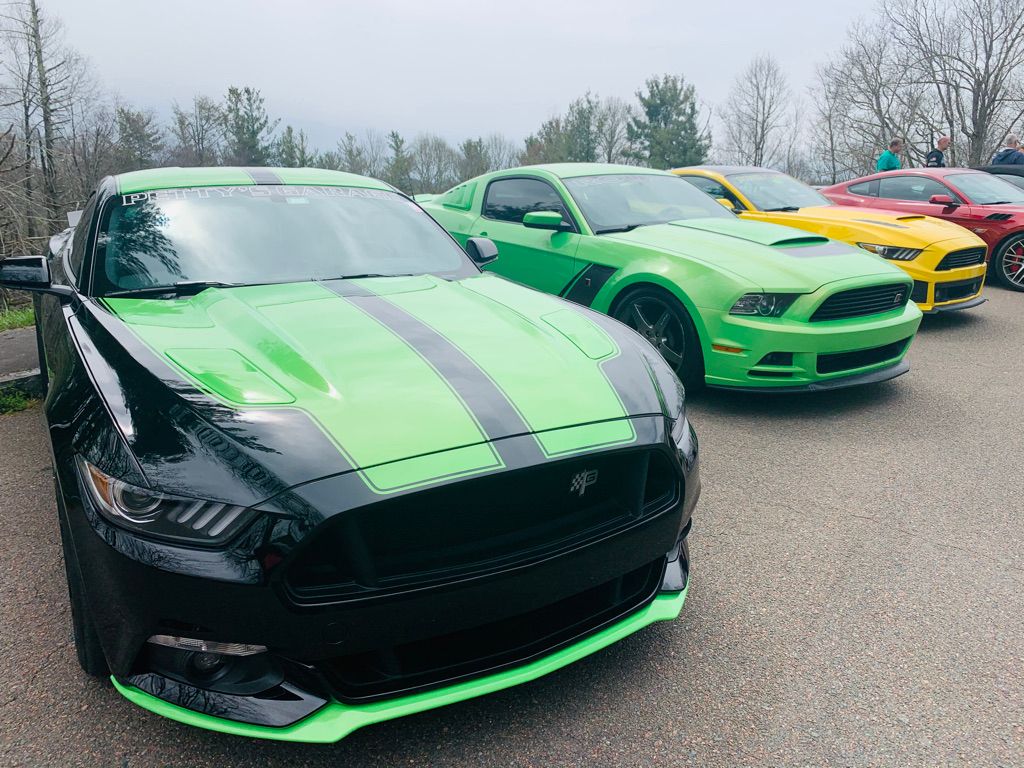 The Mustangs at the event were primarily from the past two generations and of those there were a few notable rarities. First, the 2020 Jack Roush Edition (JRE), with an incredible 775 pony power (HP) which is able to do 0 - 60 MPH in 3.7-seconds and runs the quarter-mile in 10.7-seconds. The additional $50K in custom features are too numerous to list but certainly make the JRE the envy of any Mustang enthusiast. Second, a Mustang affectionately referred to as "Bodacious". Bodacious is a  2015 Mustang that was the last chassis built by Roush of that generation and was built as a Stage 2 track car. The 5.0-liter Fuel Injected V8 produces a whopping 585-horsepower and the vehicle was named after a children's book about a bull that couldn't be ridden. The bright Yellow and Red paint scheme makes Bodacious hard to miss at any event.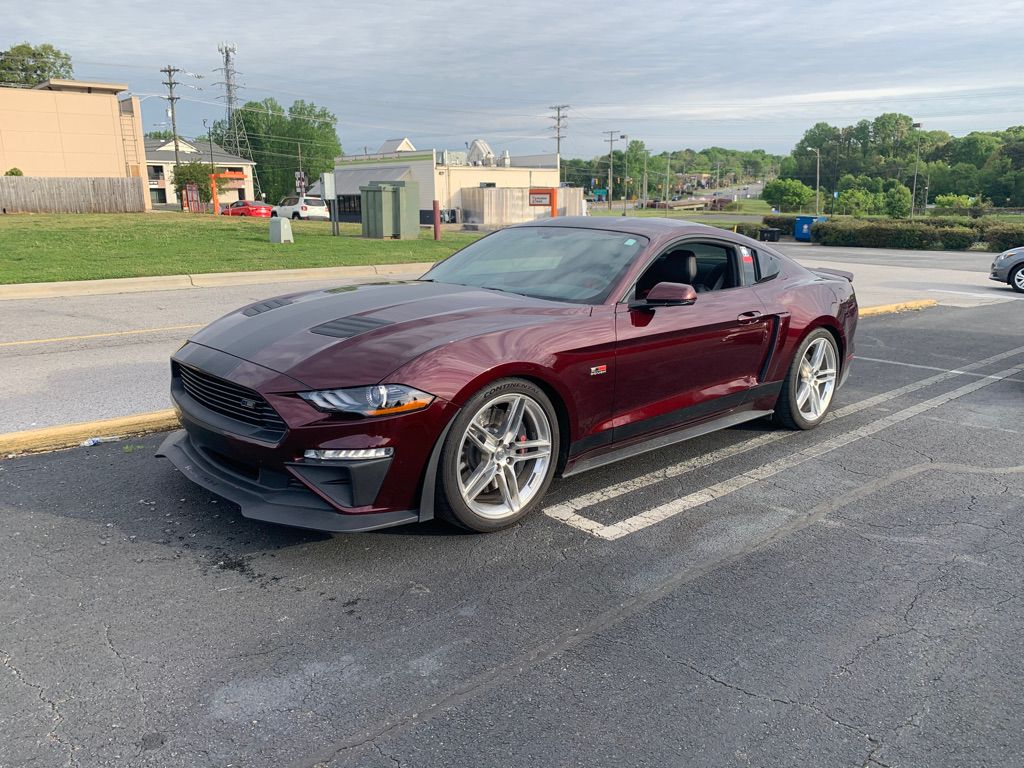 Overall, it was an extremely pleasant casual cruise on the Parkway and after over a year of being locked-up due to COVID it was a much needed respite for the car guys involved. The day was packed with scenic beauty of nature and the beloved Ford Mustang. The occasional rumbling of an exhaust note was the only indication that these ponies were made in Detroit, MI and not native to the environment, so as for Mustang Mayhem this group certainly does not deserve the title.