This V8 powered Ford is a legend with a memorable name.
---
The late 1960s were a time of rock 'n' roll, leather jackets, and muscle cars which explains why the era is so attractive to car enthusiasts. Models like this 1969 Ford Mustang Mach One have always been a great representation of that time. A rumbling V-8 engine under the hood might remind you of your favorite punk rock tune while all sorts of other pony car racers tasted your dust on the track. Don't believe me? Well you might be able to see for yourself.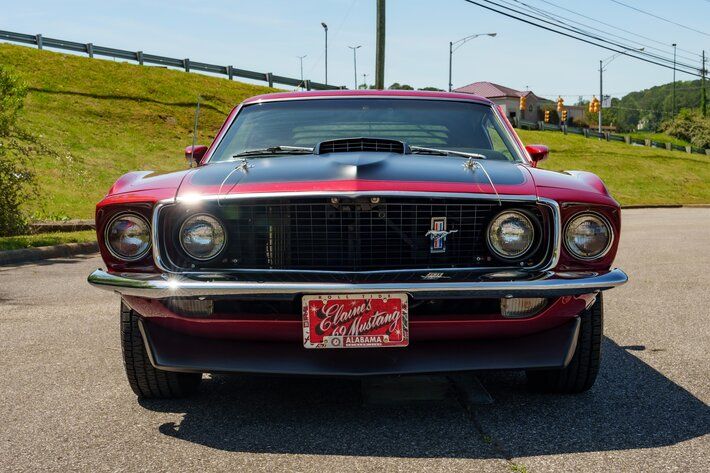 The first thing you'll notice about this mustang is probably the red paint job and black hood which is something that Mach One models are typically known for. You won't find any blemishes on the body or even the interior, despite the fact that classic car interiors are notoriously difficult to keep well-maintained. Smaller details like the chrome accents across the exterior have also been pretty well kept up with meaning that the car's previous owners were clearly good about maintaining it.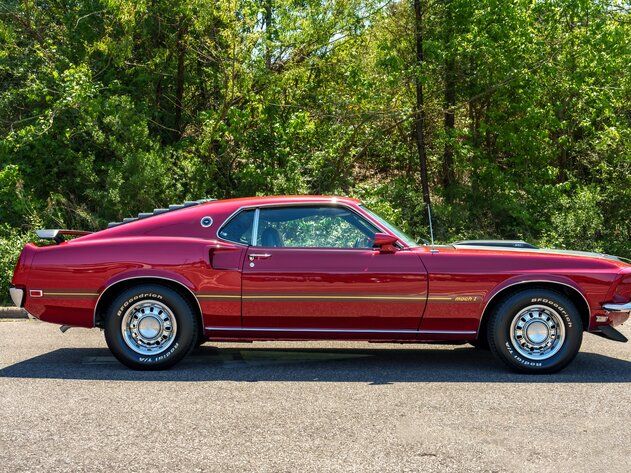 Finally, the performance of the Ford is something you shouldn't worry about having been negatively affected by time. That's because 351 in.³ of displacement flow through the V-8 engine under the hood of this mustang. If you recognize this powerhouse, it's probably for the ridiculously high torque numbers of its day. Without a doubt, this was one of the fastest pony cars you can get your hands on in 1969 which is exactly what makes it such a great contender for your next automotive purchase.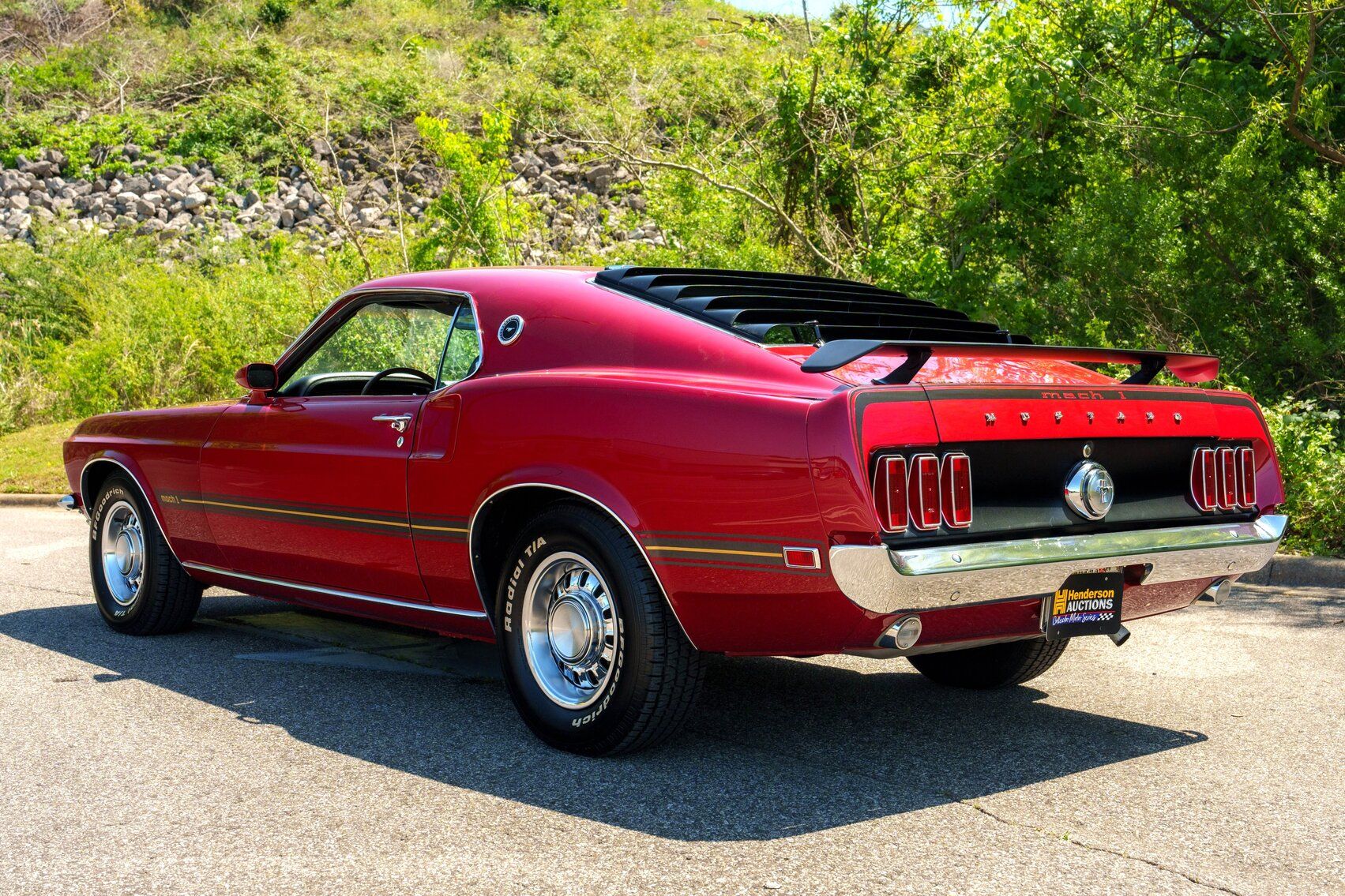 This great vehicle is selling at Public Auction on Saturday, May 6, 2023. Henderson Motor Series Auction will take place at the Barber Vintage Motorsports Museum in Birmingham, AL. Visit Henderson Auctions for details!