It continues the Fast and Furious legacy properly…
---
While there's been increasing amounts of CGI used in the Fast and Furious movies (that submarine race thing wasn't entirely real – sorry to disappoint) the series has continued its legacy of destroying quite a few cool cars. After all, you can do some interesting things using computers, but there's no true substitute for wrecking real vehicles. To help everyone get excited for the upcoming release of F9, Universal Pictures released a montage of some of the action sequences from the movie.
Find out about an all-electric Dodge Charger rumored to appear in the movie here.
We get to see a Shelby GT350R going toe-to-toe with a Dodge Charger SRT Hellcat Widebody as they speed through a tropical location with explosions going off everywhere. One of those explosions absolutely torches a Jeep, which flies up into the air just as the Dodge speeds past. It all looks very dramatic.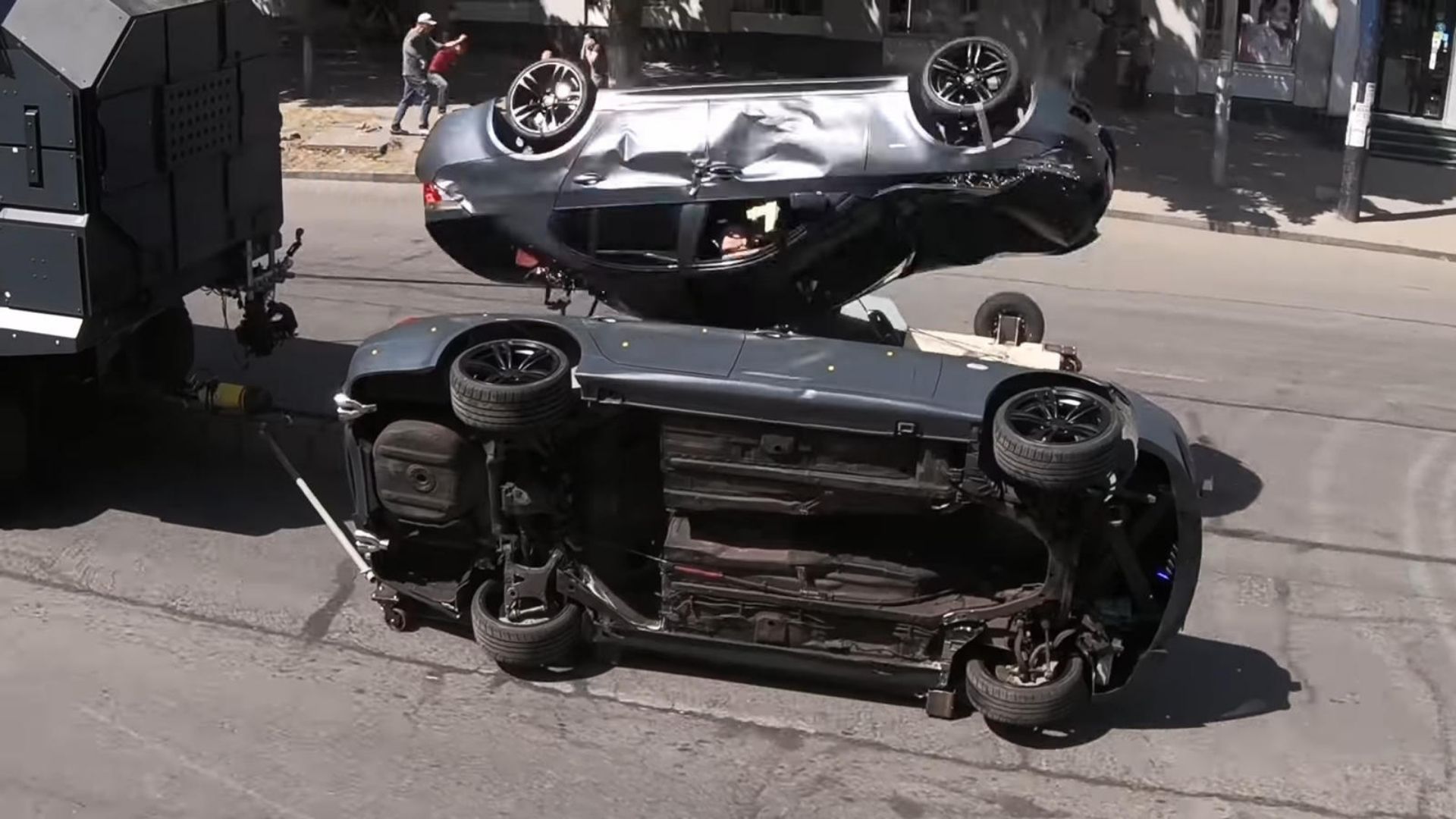 Some of the footage is behind the scenes sneak peeks, so you can see how they pull off certain stunts before you see it on the big screen (assuming you'll bravely venture to the local movie theater to see this movie).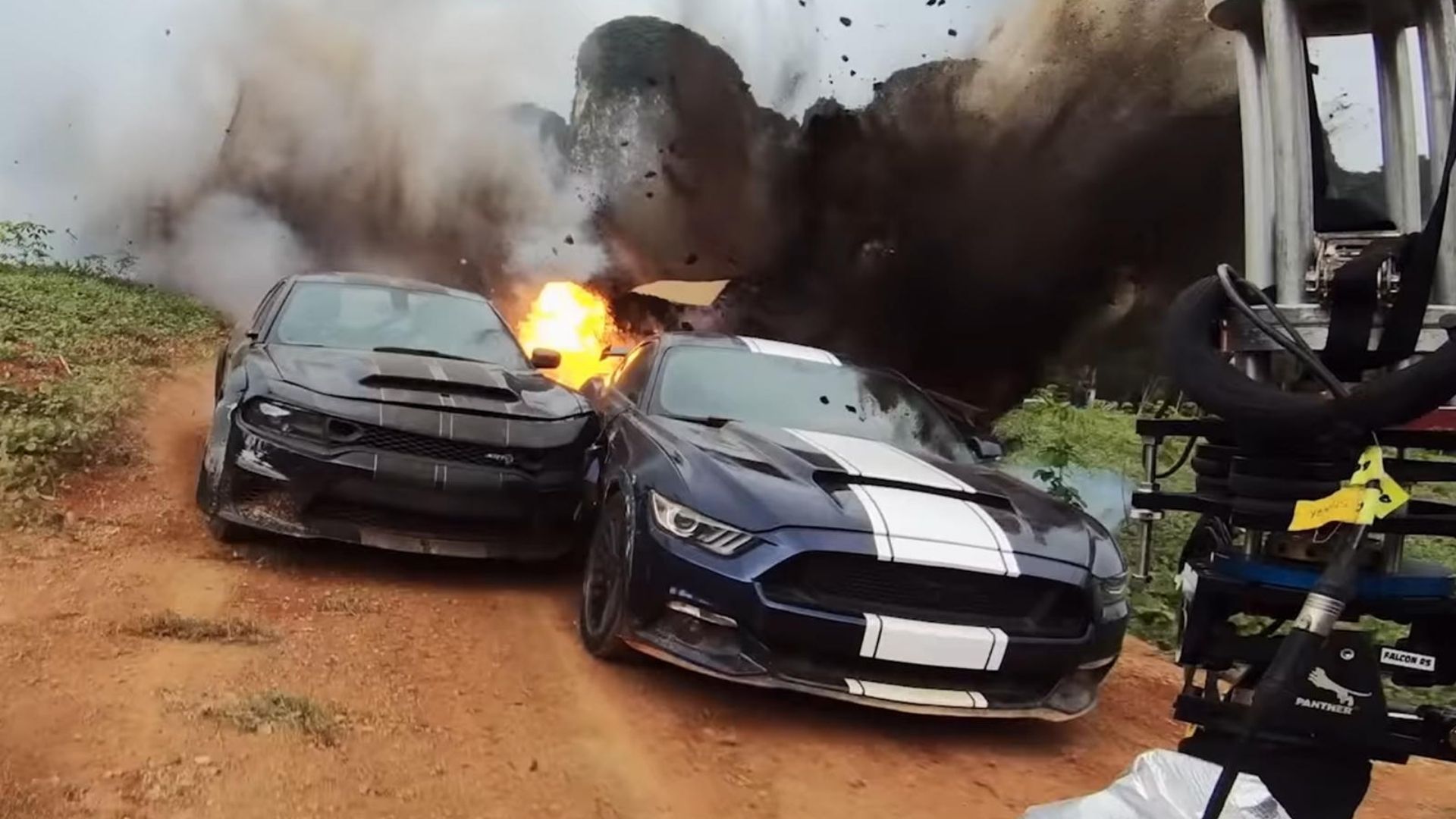 Among the trashed vehicles are countless everyday cars plowed into by an SUV and an armored truck, a Toyota 86 flying through a building and into a box truck, and even a NASCAR stock car flipping through the air before igniting like a marshmallow held to the flame too long. That's definitely some over-the-top stuff.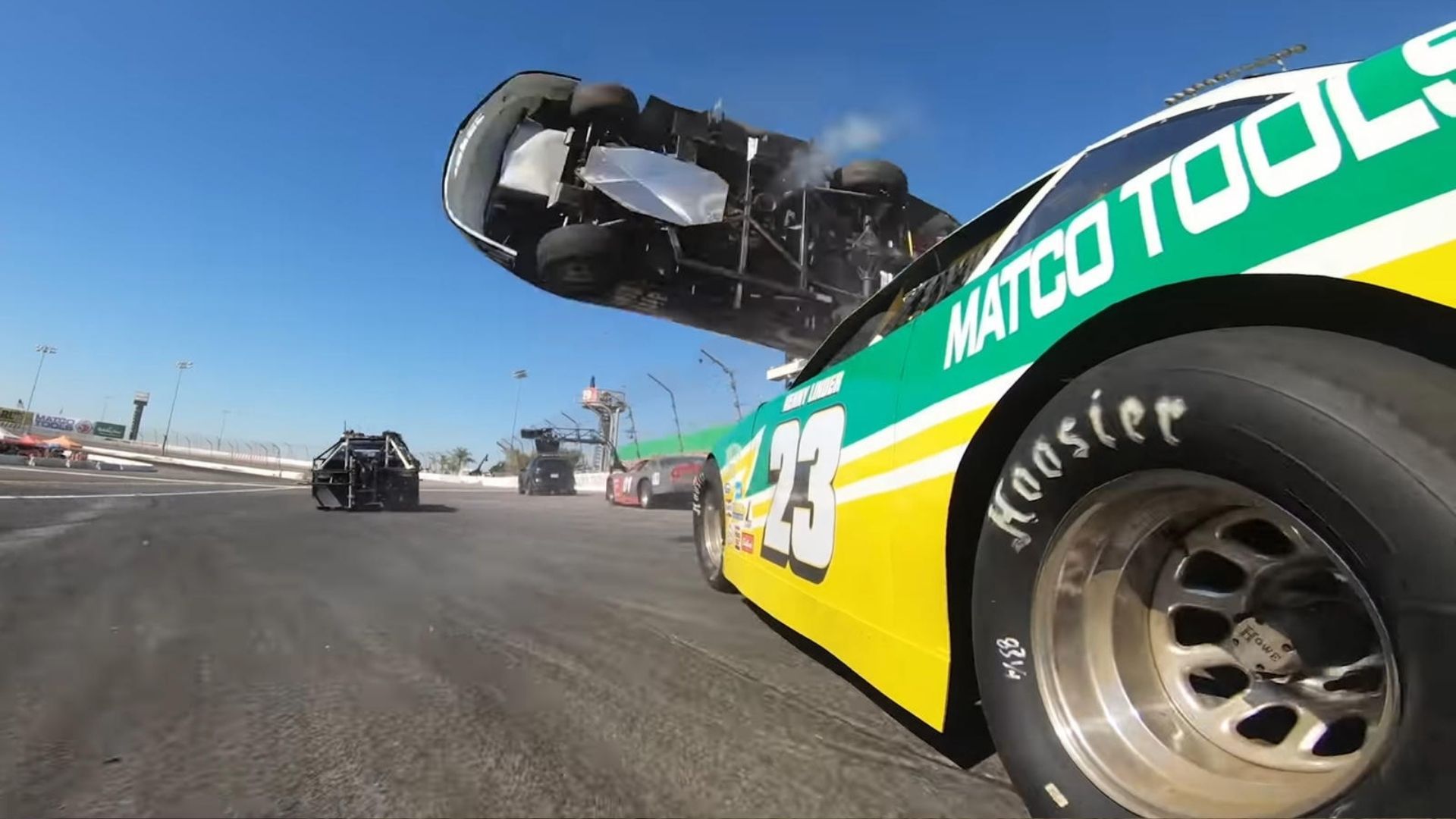 Even with all these real-world stunts, we're sure quite a bit of CGI enhancements will be used in the finished product. After all, this movie isn't really grounded in reality. The trailers make it obvious one of the big plot devices will be the use of giant magnets which can pull a car hundreds of feet, picking it up off the ground. Another will be a rocket-powered Pontiac Fiero blasting into space.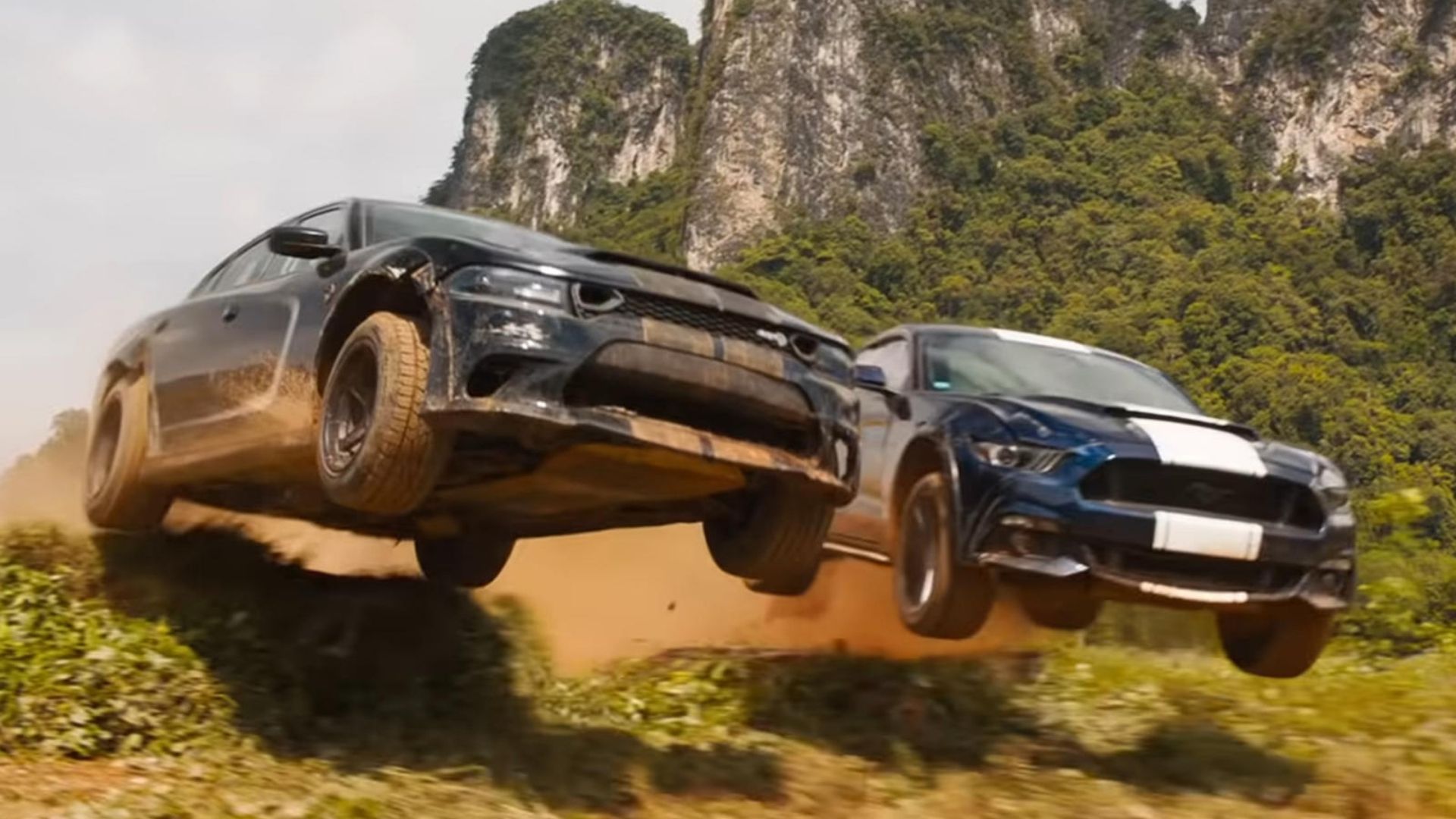 We're still waiting for confirmation of the rumored all-electric Dodge Charger. Anyway, check out the video montage for yourself.