Warning: Purists proceed with caution as images may be disturbing to some viewers.
---
When it comes to building muscle cars, enthusiasts usually go with one of two routes: a full factory-specification down to the smallest bolt or a wild restomod filled with a plethora of modern go-fast goodies. We stumbled across this completely custom 1969 Pontiac GTO dubbed "Shortie" is definitely falls under the latter. Much to our excitement, this isn't one of those 3-D renderings but an actual car with a plan to be displayed under the dazzling lights at the SEMA show in Las Vegas.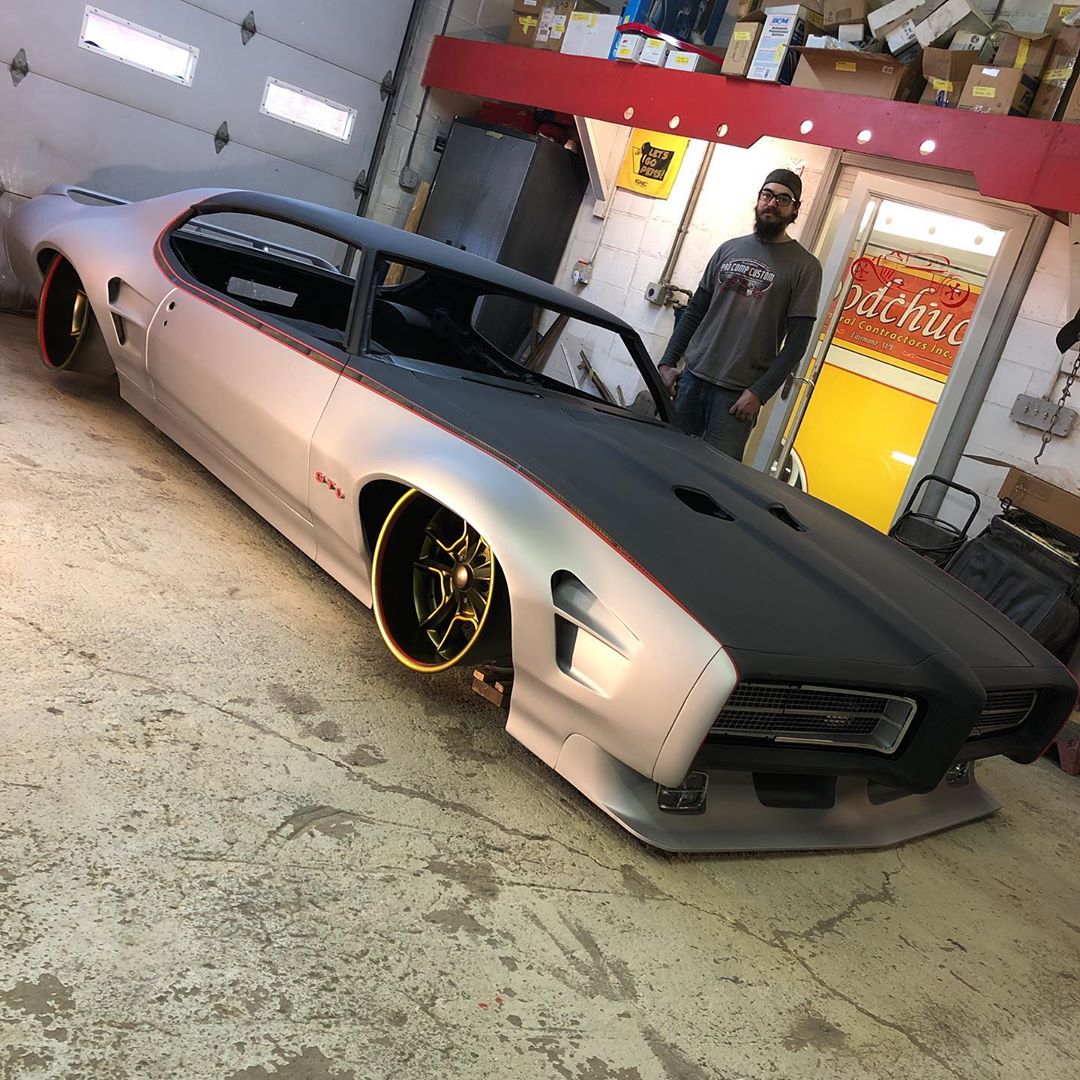 What started out as your regular all-American factory muscle car has been turned into something far more menacing than when it rolled off the assembly line. This old-school Pontiac GTO ended up in the hands of Pro Comp Custom, a shop that took this car from stock and turned it into the wild restomod that you see here.
This vintage GTO went literally went under the knife as a full 3 inches were chopped off the top, and the body is also 4.5 inches shorter. Documented on social media, you can zoom in on the car and see how the body has been transformed. Even more, this vintage Pontiac was equipped with wide-body fenders and a modernized front-air dam on the hood.
Usually chrome adorns the exterior of a classic car, but all chrome has been deleted off this GTO's body to flow with its restomod aesthetic. Further complementing the muscle car's exterior is a set of custom deep-dish on all four corners.
Earlier this year, the body of the car was completed, but there's still a long way to go. According an Instagram post last month, the shop is now working on the technical aspects of the car. For instance, the body will sit atop an Art Morrison GT-Sport chassis, and hidden nicely under the body will be inner-angled frame rails.
With the amount of work performed on this GTO inside and out, you can also expect a potent powerplant to be tucked under the hood. Power will come from a Sonny's Racing Engines-built V8 that will churn out a whopping 1,000-horsepower. Sonny's Racing Engines is a trusted company that has been offering powerful mills for more than five decades.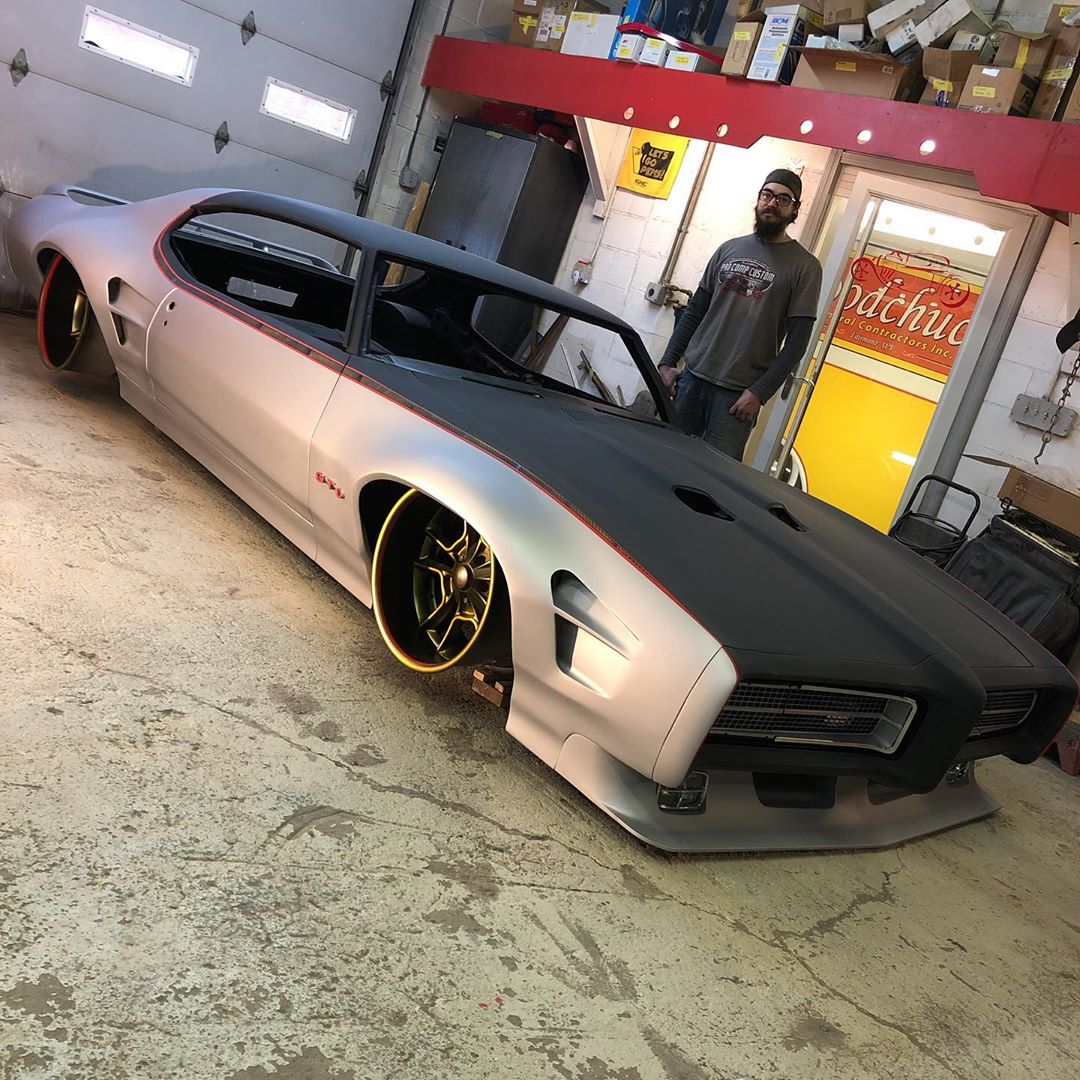 A build worthy of a spot at SEMA, this '69 Pontiac GTO is scheduled to be there in person this November. Of course, that depends on whether SEMA is a go or not with the looming pandemic. Fingers crossed.
Source: autoevolution