Drive or restore this original, first-year GTO drop top.
---
The Pontiac GTO is a legendary muscle car, and this legend started in 1964 as a performance package on the Pontiac LeMans. Although the GTO didn't become a standalone model until 1966, it was the early cars that made the GTO an icon, and this 1964 Pontiac GTO convertible is a numbers-matching survivor that is up for grabs through Vicari Auction.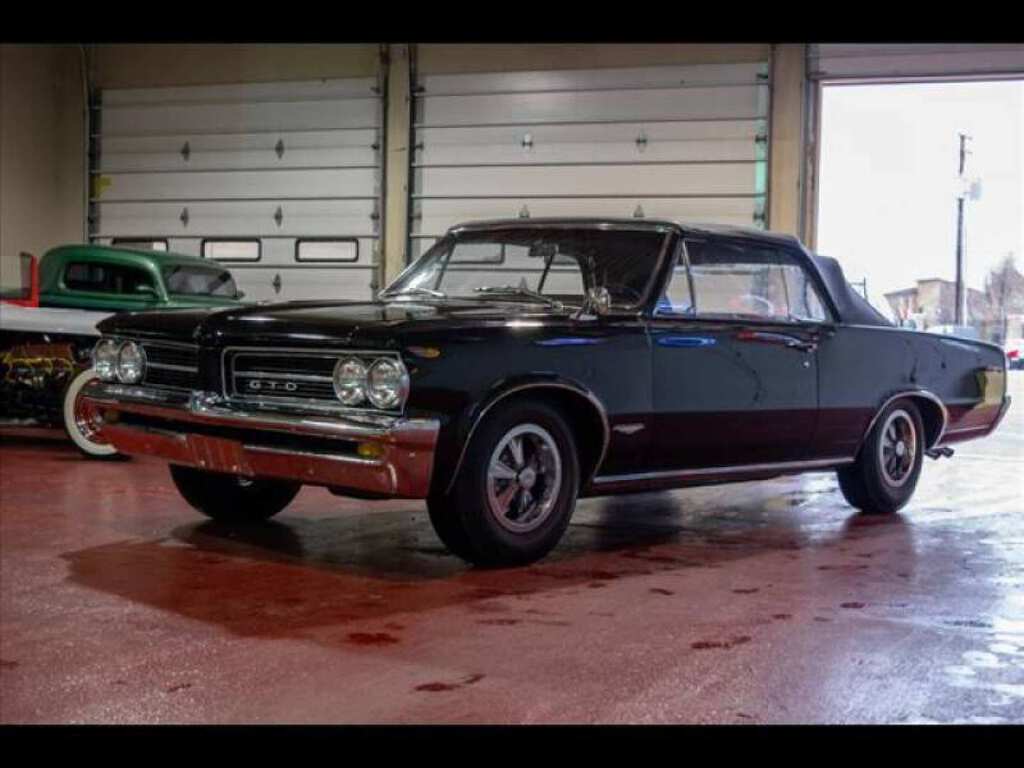 It's getting harder to find these older GTOs in original, unrestored condition, and with the exception of the a recent repaint and newer convertible top, this GTO is about as original as they come. All first year GTOs were powered by a 389 cubic-inch V8, and this one is equipped with its original engine with a four-barrel carburetor and a 325 horsepower output. This GTO was equipped with a three-speed automatic transmission and factory air conditioning, although the the A/C compressor is missing from this car.
Aside from being the first year for the GTO, another unique aspect of the 1964 model is that it's the only year for the horizontal headlights on the first-gen GTO; the '65-'67 GTO had stacked headlights. This '64 GTO looks great with its triple-black color scheme and mag wheels, and all of the original chrome and badging is in great shape. Whether you're looking for a cruiser or a restoration candidate, this 1964 Pontiac GTO convertible is a perfect choice that will be fun either way.
The Vicari Auction Biloxi Spring event will run on April 17 and 18, and there will be 252 lots of classic and collector cars up for grabs. Bidding for this '64 GTO will close on Saturday April 18th, so make sure you're registered to bid if you want a shot at this numbers-matching survivor.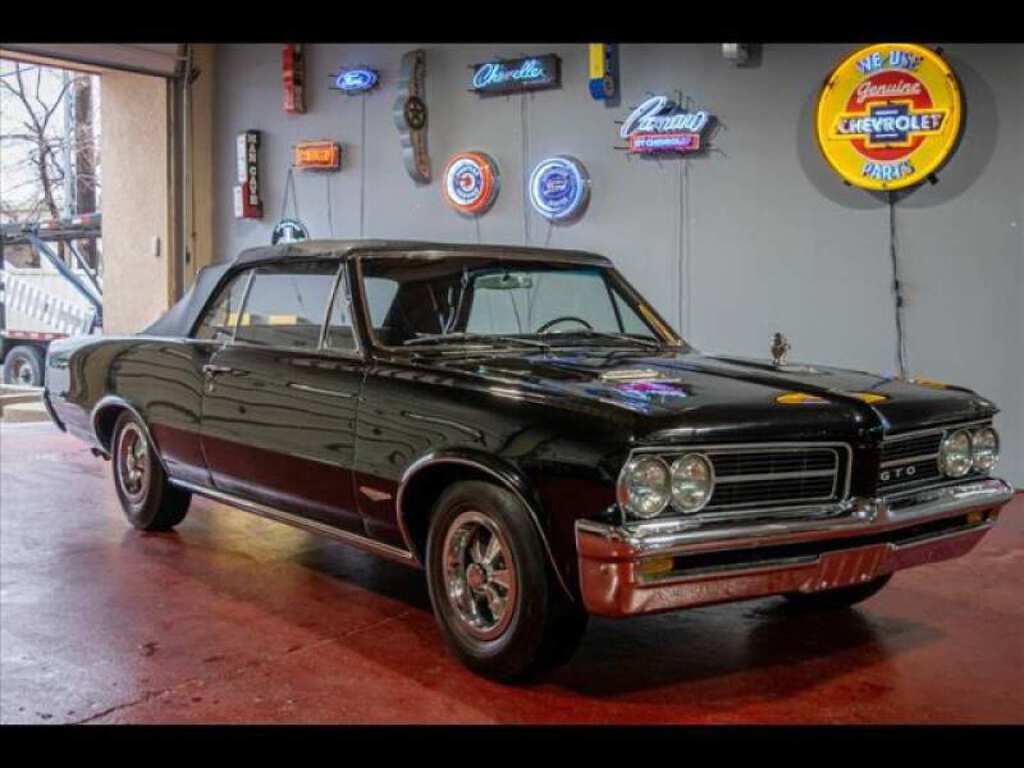 Related Articles...