A stunning and sinister pickup that will steal the show no matter where it goes.
---
Fast Lane Classics is excited to offer the chance to own this incredible custom 1951 Ford F1 Restomod. Over 1,000 hours were spent bringing this build to life, and the amount of blood, sweat, and tears were certainly worth it. Even better, this sinister black-on-black pickup performs as aggressive as it looks with an abundance of modern go-fast goodies from a 2003-'04 SVT Cobra 'Terminator', one of the most highly desired performance Mustang models.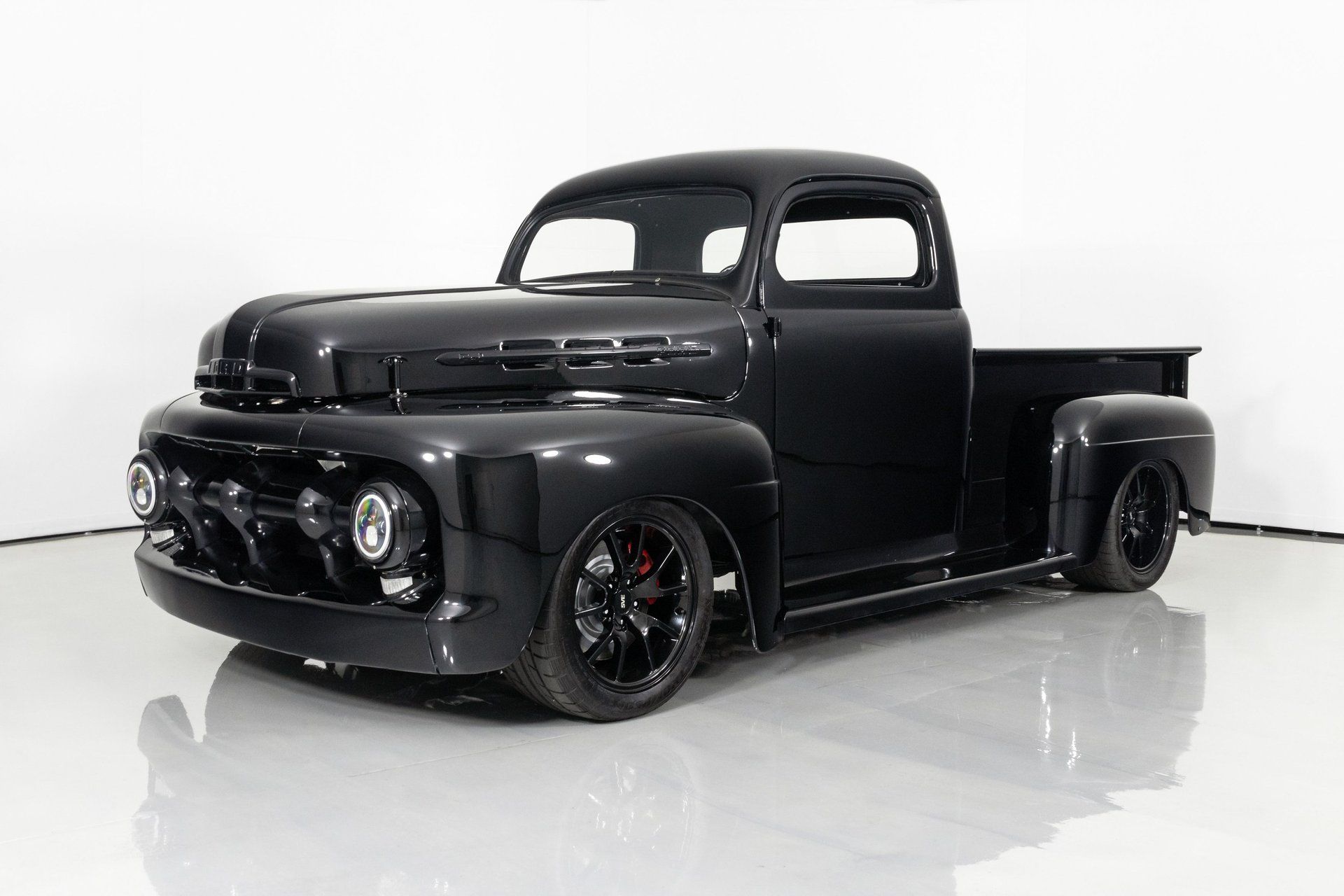 Finished in a beautiful glossy black, the exterior of this classic Ford pickup is in pristine condition. Usually found on New Edge Mustang cars, this truck has 17-inch FR500 wheels all around that are wrapped with Mickey Thompson Street Comp radials. A large Cobra emblem is laser-etched on the bed and protected by Epoxy resin coating, and LED headlights provide plenty of light while driving at night. Giving the pickup an even more aggressive appearance is the chopped cab by 3 inches.
Powering this pickup is a supercharged 4.6-liter DOHC V8 engine that looks right at home in the incredibly clean engine bay. Shifting power is provided by a T56 6-speed manual transmission topped with a Hurst shifter. This is the exact drivetrain found in highly desired factory 2003-2004 SVT Cobra 'Terminator' Mustangs. Handling and drivability are provided by a Mustang suspension that also includes a Cobra independent rear. Bringing all power to a halt are 4-wheel disc brakes complete with Hydro-boost. Other mechanical highlights include a JLT cold air intake, Mishimoto aluminum radiator with electric fans, upgraded upper and lower supercharger pulleys, boxed and painted frame,
Open the doors to a stunning interior complete with custom TMI leather bucket seats, and a suede headliner and door inserts. Equipped with power steering, the leather-wrapped steering wheel sits on a chrome tilt steering column.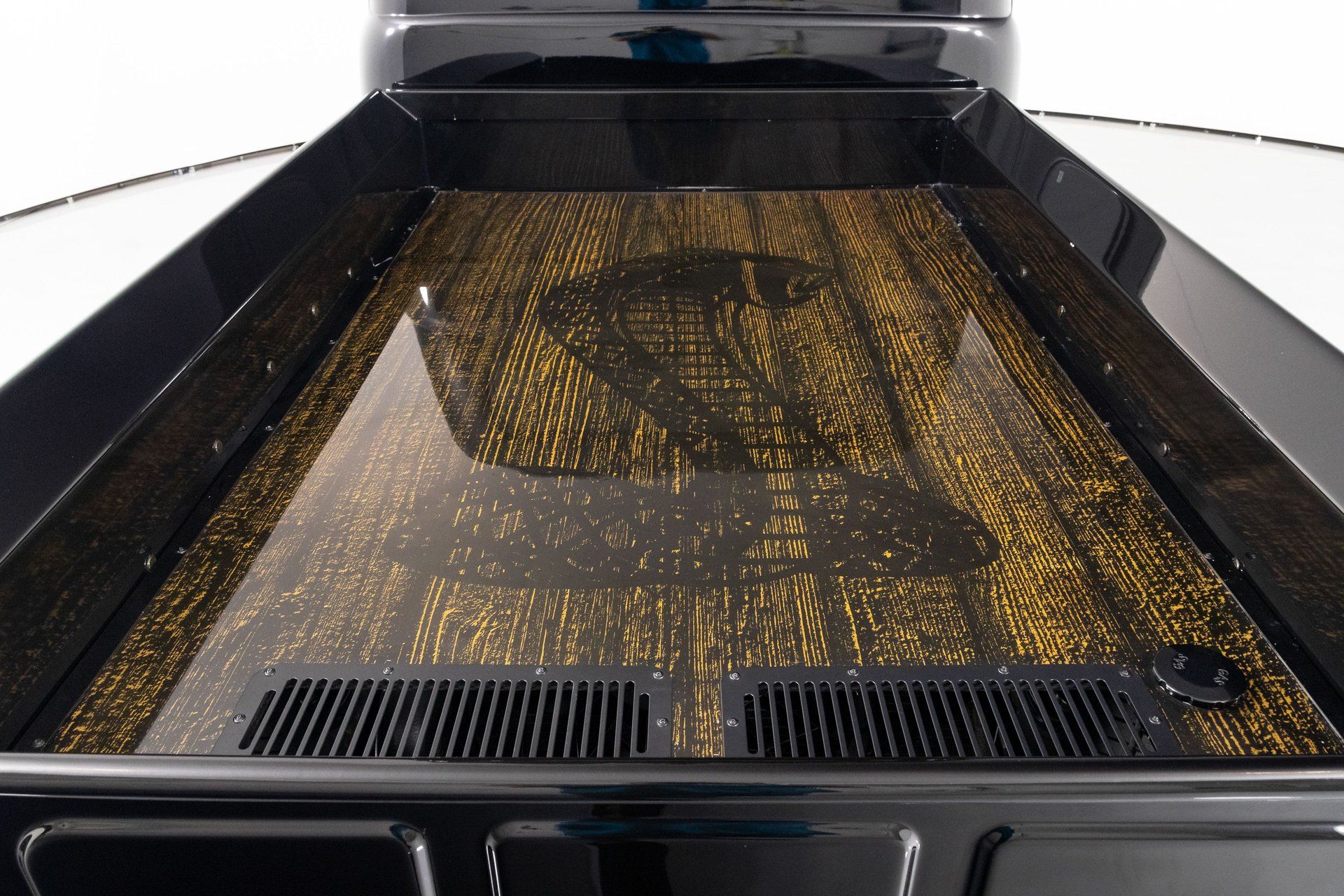 If this one-of-a-kind 1951 Ford F1 Restomod has your name written all over it, then contact Fast Lane Classics. The price is listed at $89,995, but feel free to submit an offer or send any inquiries.