'Highway Star' is a five-year build in the making.
---
The year 2020 has sent us a giant curveball thanks to a global pandemic that has forced us to our homes, made toilet paper hard to come by, shut down entire businesses for good, cancelled events, bombed the economy, and has more people than ever trying to get their share of unemployment. As of now, things are slowly reopening and trying to get back to a somewhat normal life, but will the SEMA show still go on as planned? Being the largest aftermarket automotive trade show in the world, our fingers are crossed. We need to have cool and wild builds to gawk at and ogle over. One build we are dying to see is this wild 1970 Dodge Challenger named 'Highway Star', a song by Deep Purple that may be tied into this muscle mash-up's rad hue.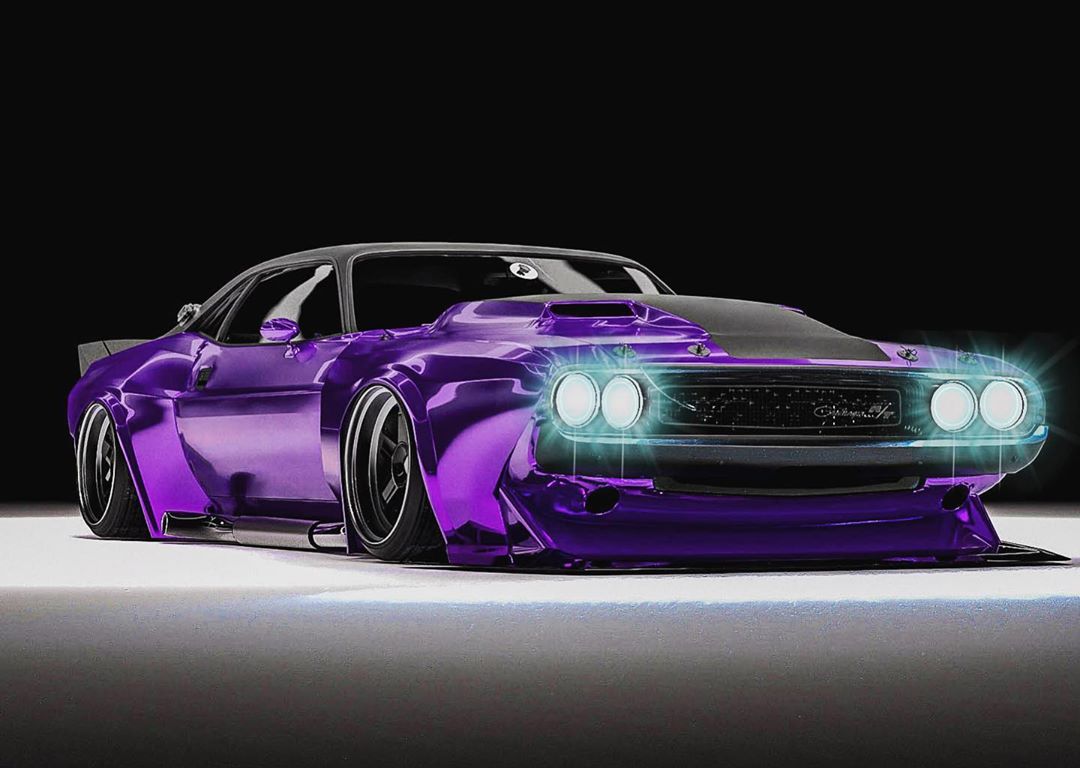 While an old-school Dodge Challenger is a cool car already from the factory, this particular Mopar has been built into a beast like no other. Not only will this car be Hellcat-powered, this classic muscle car will sit atop a Viper chassis.
While some scramble to complete their SEMA car within a few months, this particular build has been going for five years. A shop called Hemi Autoworks and motorsport organization Ellsworth Racing, known for racing a '97 Dodge Viper GTS and a 2008 Viper SRT-10, are the masterminds behind this Challenger project.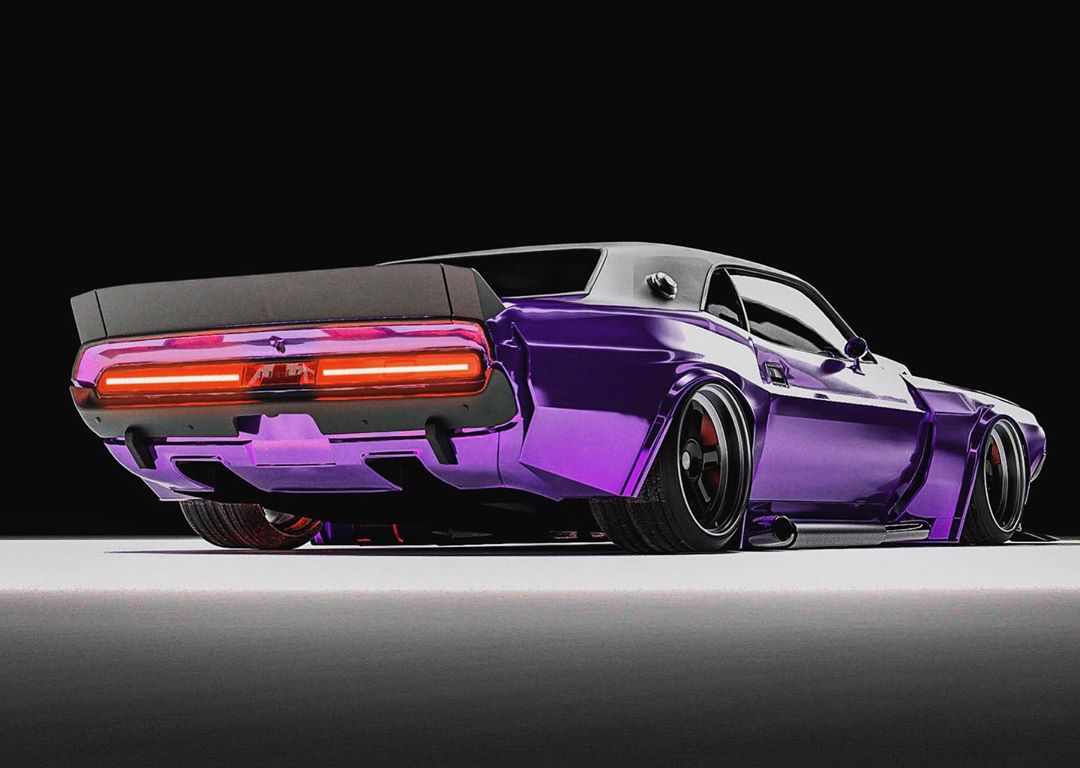 The Viper chassis is from a second-generation car (1996-2002MY) that was a complete loss after being damaged by a fire. The classic Challenger body was obtained but from a car that was poorly restored and full of rust.
The crew turned to digital artist Danny Berry to design this incredible rendering of the car to use as promotional material to give an idea of what this insane Challenger will be built to look like. You can find Danny Berry's artwork on his Instagram account.
Turning this '70s Mopar muscle car into this insane build was no easy task. The Viper frame had to be stretched a full 13 inches to fit the big-bodied Muscle car atop the chassis. Not only that, the fenders on the Challenger's body were widened 1.5 inches all around. Since the heart of the car is a massive supercharged 6.2-liter V8, a Challenger R/T hood was modified to accommodate the monster mill. Shifting power comes from a Tranzilla-built Viper T-56 six-speed manual transmission which twists a modified Viper differential housing 3.73 gears. Still waiting on the set of Viper-spec wheels to add to the car, and those will come wrapped with R18 rubber (295/30 front, 335/30 rear).

The team did their own fabrication for the build including the frame, body, roll cage, headers, exhaust, and plenty of other things on the car. And in true Viper style, the car will feature side pipes.
Built to compete in certain events such as open road races, time attack, and hill climbs, this car will come with a number plate. Due to this, it will have an upgraded Viper coil-over suspension, brakes, and cooling. With downforce playing a huge role in those types of events, expect a large rear wing, functional splitter, and diffuser. This Challenger mashup build is said to sit at about 3,400 lbs. which is just over what a factory Viper weighs. Inside, the car will look very much like a gutted race car but still retain the basic functions.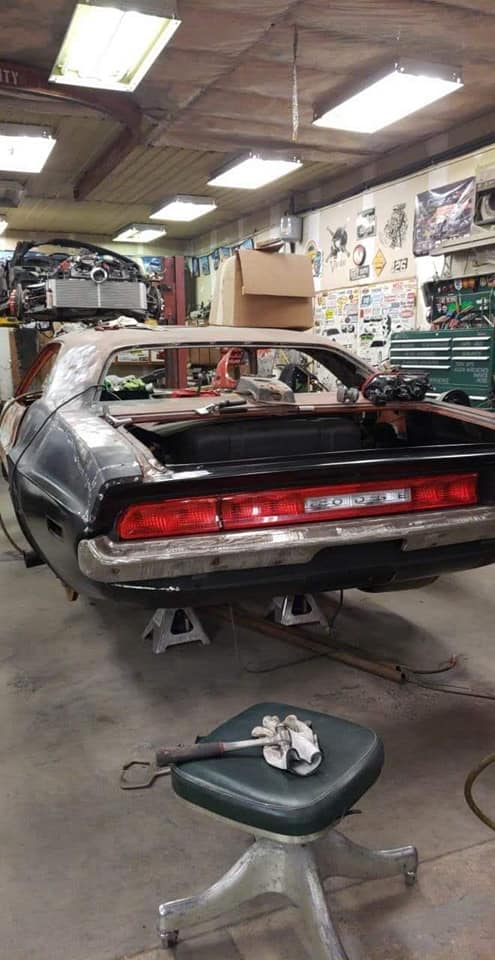 If SEMA is still a go, the plan is to drive the car there which is 1,400 miles one way. This is a build we all need to see in person, and photos of the real deal for those who can't make the show. Even more, this build will participate in the Battle of the Builds where it will take on other insane custom builds with just one being crowned the best of the best.
Source: autoevolution