One would be hard-pressed to find an example as stunning as this sparkling classic gem.
---
As car enthusiasts, there are certain cars that will stop us dead in our tracks due to its sheer beauty along with admiration of the amount of blood, sweat, and tears that were endured on one piece of rolling art. This meticulously restored 1966 Pontiac GTO is one of those cars.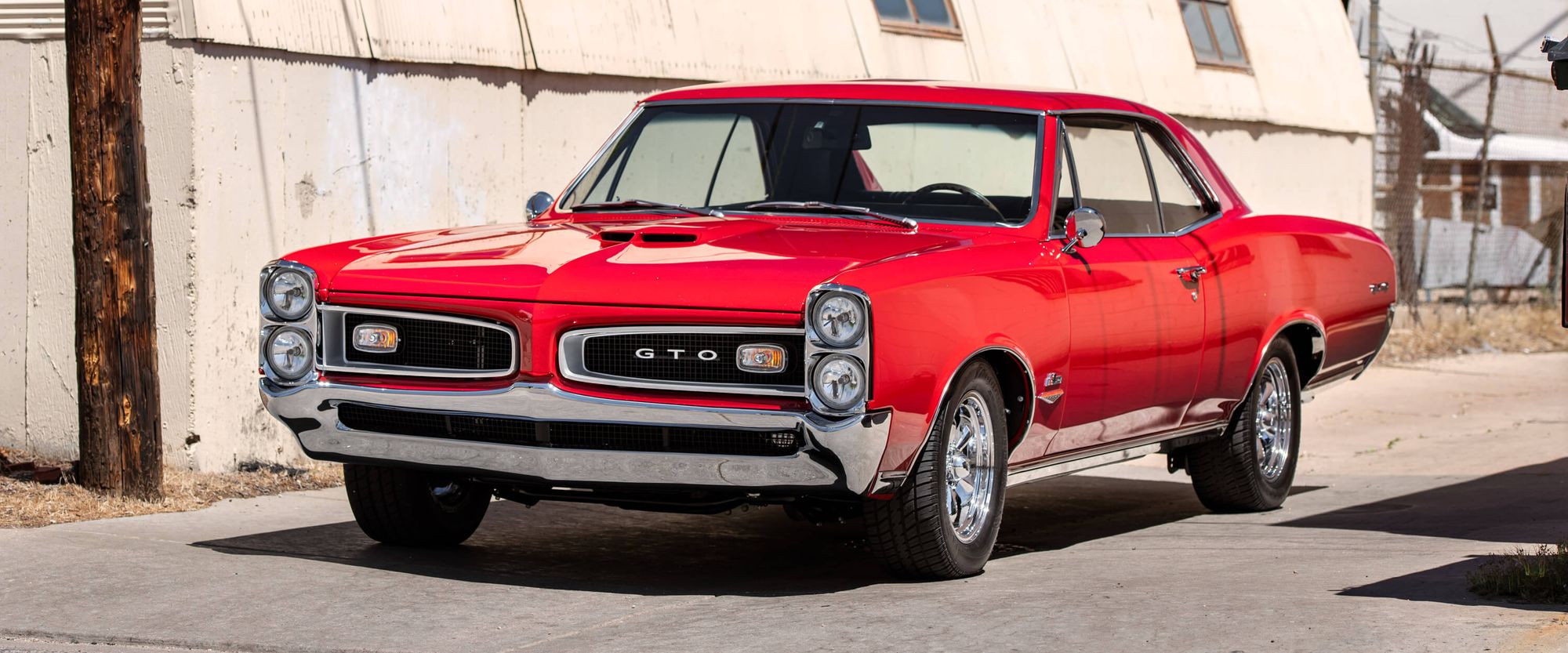 Wanting to own a '66 Pontiac GTO since high school, the owner purchased the car about 5 years ago from Arizona, one of the best places to find rust-free cars due to to its arid climate. Known for their incredible high-quality paint jobs, he brought the car to Farland Classic Restoration to receive a sprayed, but the GTO was given a new plan once the owner learned that they could create his dream car.
This particular '66 GTO was mainly stock but did have a custom engine already. At the shop, this GTO was given the treatment with complete body work, paint, electric, and interior, among other things. A completely custom engine bay was created to house its large engine perfectly, and the car received a new firewall, inner fenders, and radiator.
A stunning exterior features a stunning custom paint with plenty of flake. The finished product of extensive bodywork, this old-school GTO had the bumpers tucked inside the body along with a hidden antenna to keep the body lines incredibly smooth. All of the chrome and trim were completely restored and appear better than factory. This classic sits on an upgraded suspension, and stopping power is provided by Wilwood disc brakes with electric power assist.
Behind the doors sits a clean interior that is mainly factory. Options include the Vintage Air a/c, a stock-appearing stereo, an electronic rear view mirror complete with GPS and a back-up camera. The ashtray now houses an electronic-gated exhaust system that allows the full symphony experience of the monster V8 engine. The car also has an auxiliary stereo input complete with amplifier controls, and it has a push-button start. Open the trunk to reveal full custom surround sound and carpeting, and is embellished with the GTO and Pontiac logo, as well as plenty of electronics, washer fluid, and the battery.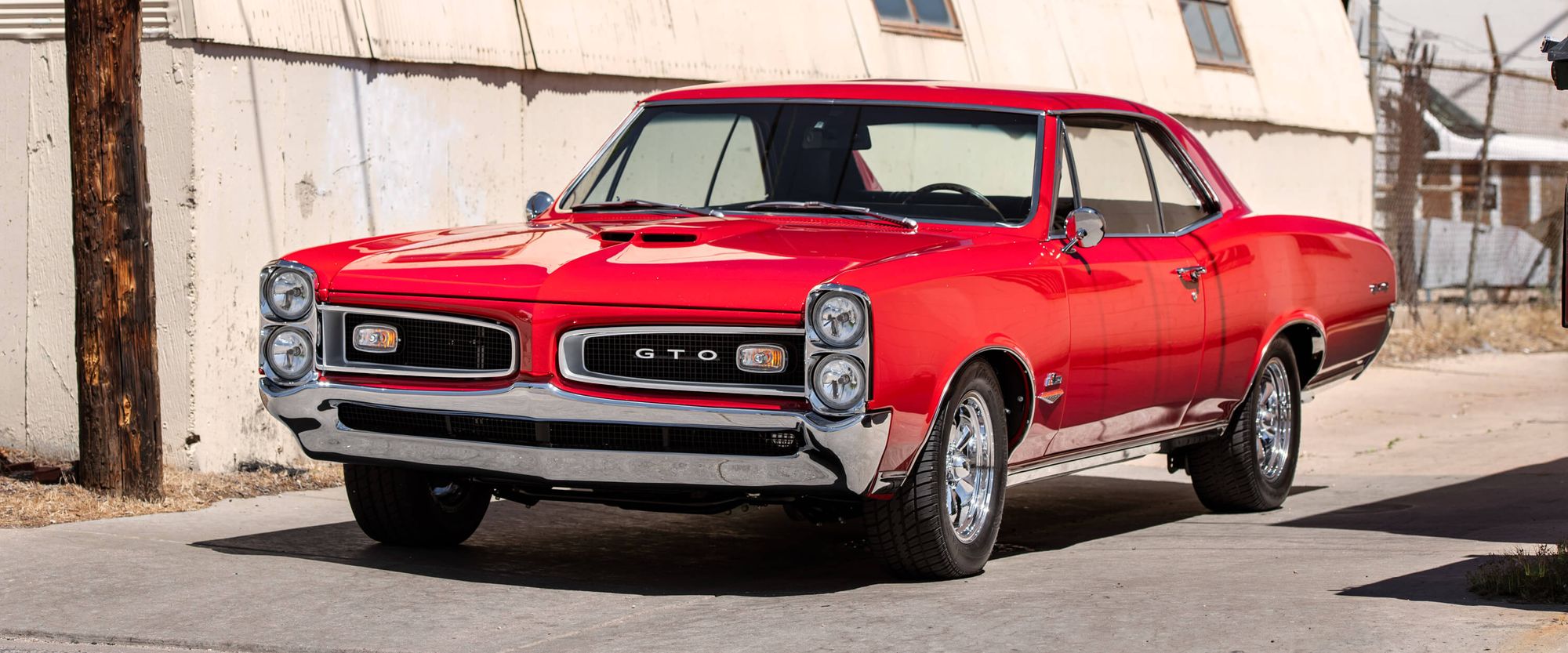 There's no denying the beauty of a classic GTO, and this one is up there with one of the finest examples we have ever seen. The hard work and attention to detail is obvious by looking at the photos. We can only imagine gawking over it in person.