Which one of these stunning modernized muscle cars would you pick?
---
For car collectors and gearheads, the restomod trend has brought a new type of car to the car show. These restored cars have modernized parts, or aftermarket upgrades, to present the best of both worlds for old school car lovers. Check out some impressive examples in our inventory right now.
1969 Ford Mustang Fastback Restomod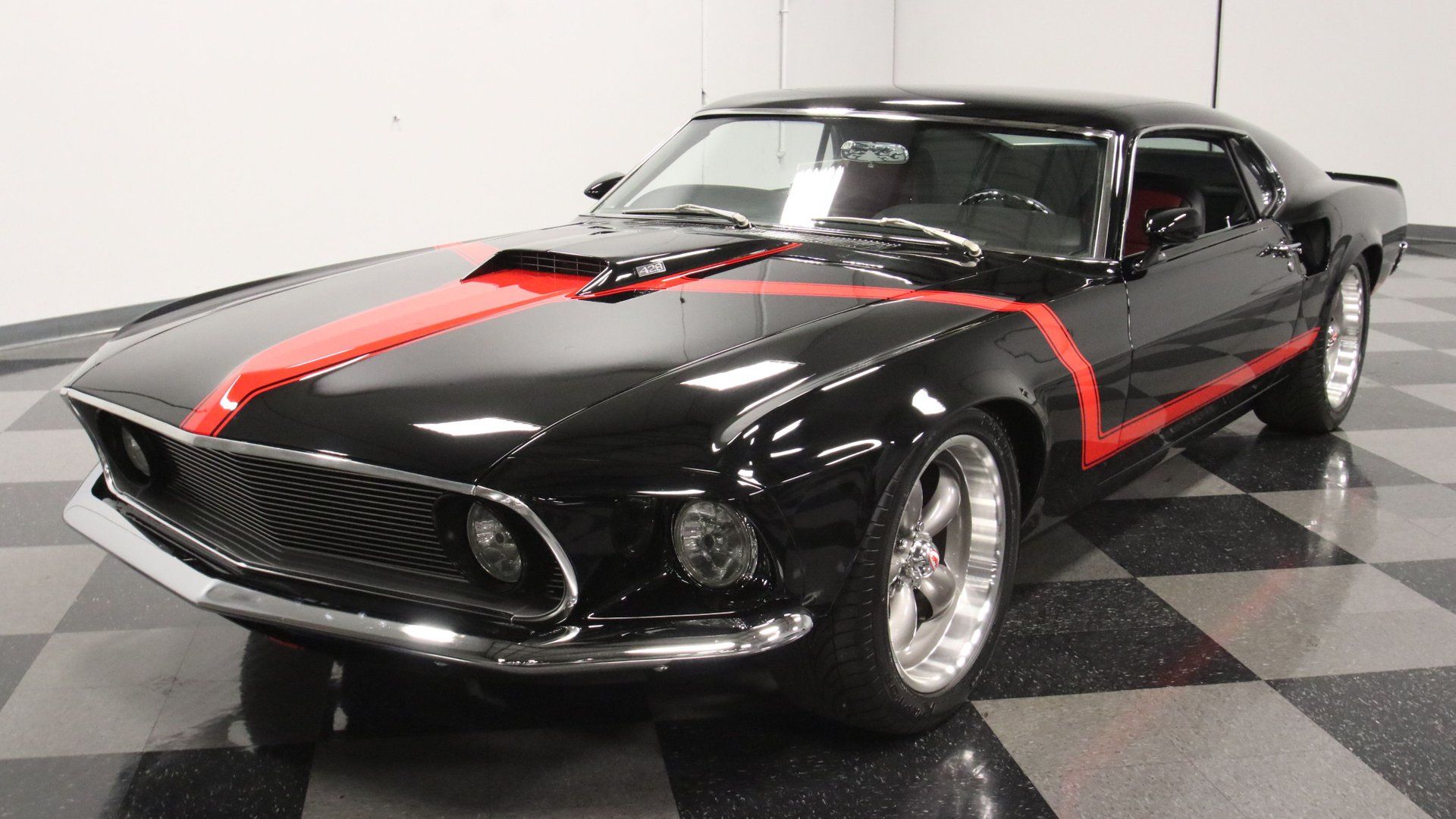 It doesn't take long for you to see how unique this 1969 Ford Mustang Fastback Restomod is.  They custom crafted the body to be a lower and sleeker machine.  Plus, this one has all the things you love, like ultra-slick paint, mirror-like chrome, a custom/comfy A/C interior, four-wheel disc brakes, five-speed stick, a powerful 428 V8, and so much more. So dig into all the details on a one-of-a-kind and award-worthy total package.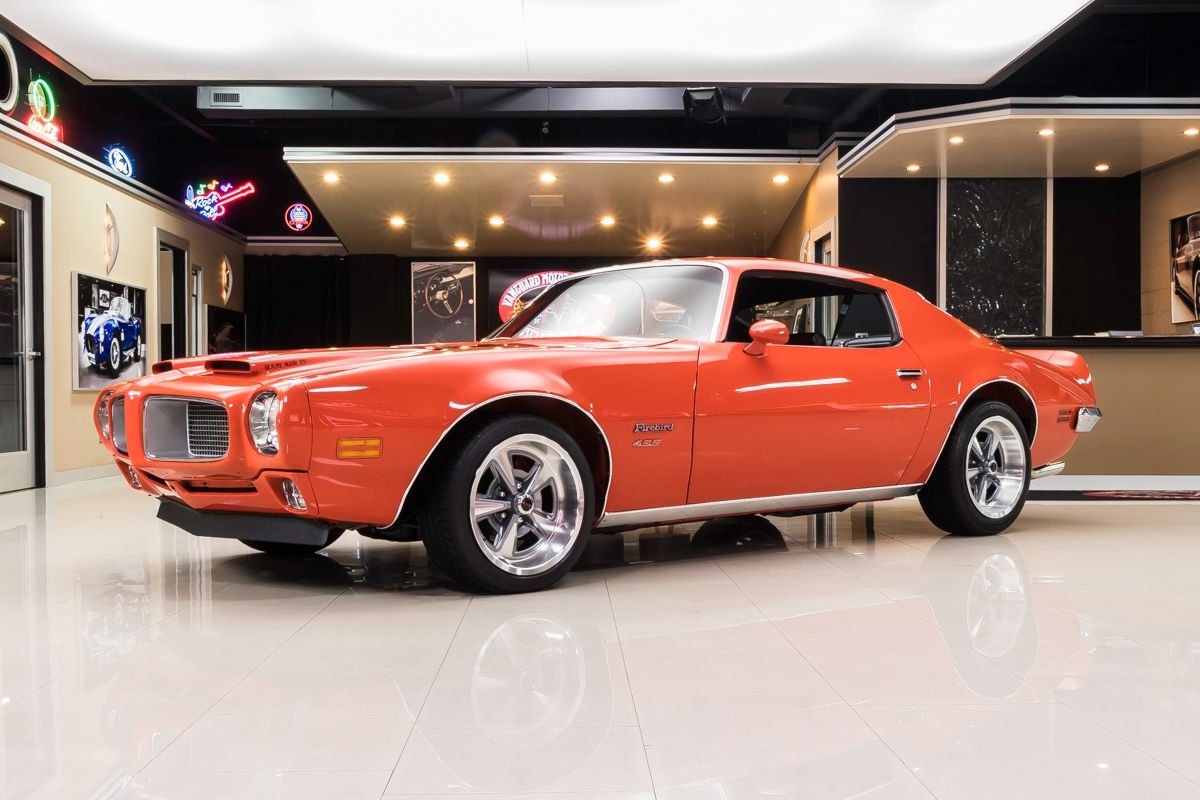 This restomod Firebird has a straight body with a glossy Orange Paint finish, a beautiful black interior, a custom Firebird decal on the hood, and 17" Pontiac rally wheels that's sure to turn heads wherever you go. This 70' Firebird has undergone a complete rotisserie restoration with a high attention to detail that shows throughout. Under the Ram Air Hood sits a built Pontiac 455 cubic-inch engine mated to a GM TH350 3-Speed Automatic Transmission.
1955 Chevrolet Bel Air Restomod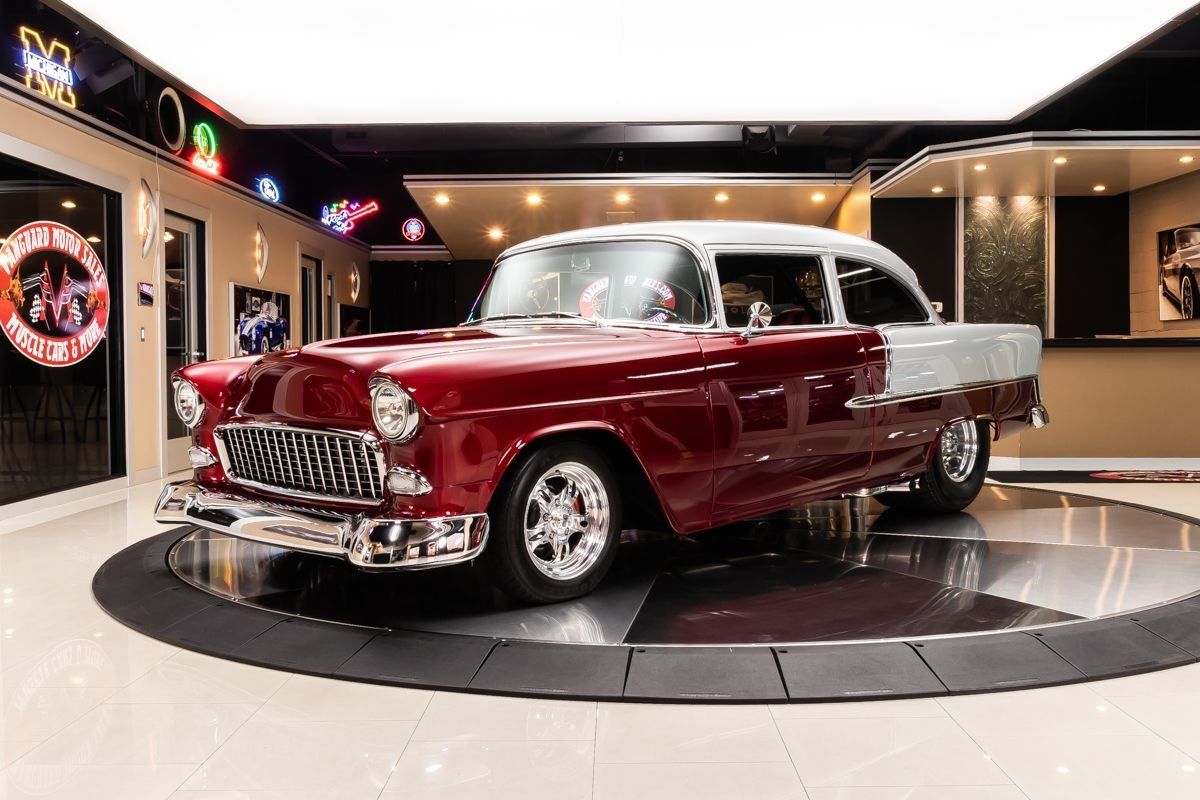 This customized Bel Air has undergone a complete Frame-Off Build with lots of performance upgrades during the process. The glossy Brandywine and Silver Paint finish, Black Leather Interior, Shaved Door Handles and Emblems, 15'' Billet Specialties Wheels, Hoosier Tires, Aftermarket Headlights with Led Halo's, Led Turn Signals and Tail Lights, Tinted Windows, Side-Exit Dual Exhaust System, and Polished Components all around are sure to turn heads wherever you go! Under the hood sits a Supercharged 350ci V8 Engine with GM Performance Aluminum Cylinder Heads, a Polished Aluminum Weiand Intake Manifold and Supercharger, and FiTech Electronic Fuel Injection.
1964 Chevrolet Corvette Restomod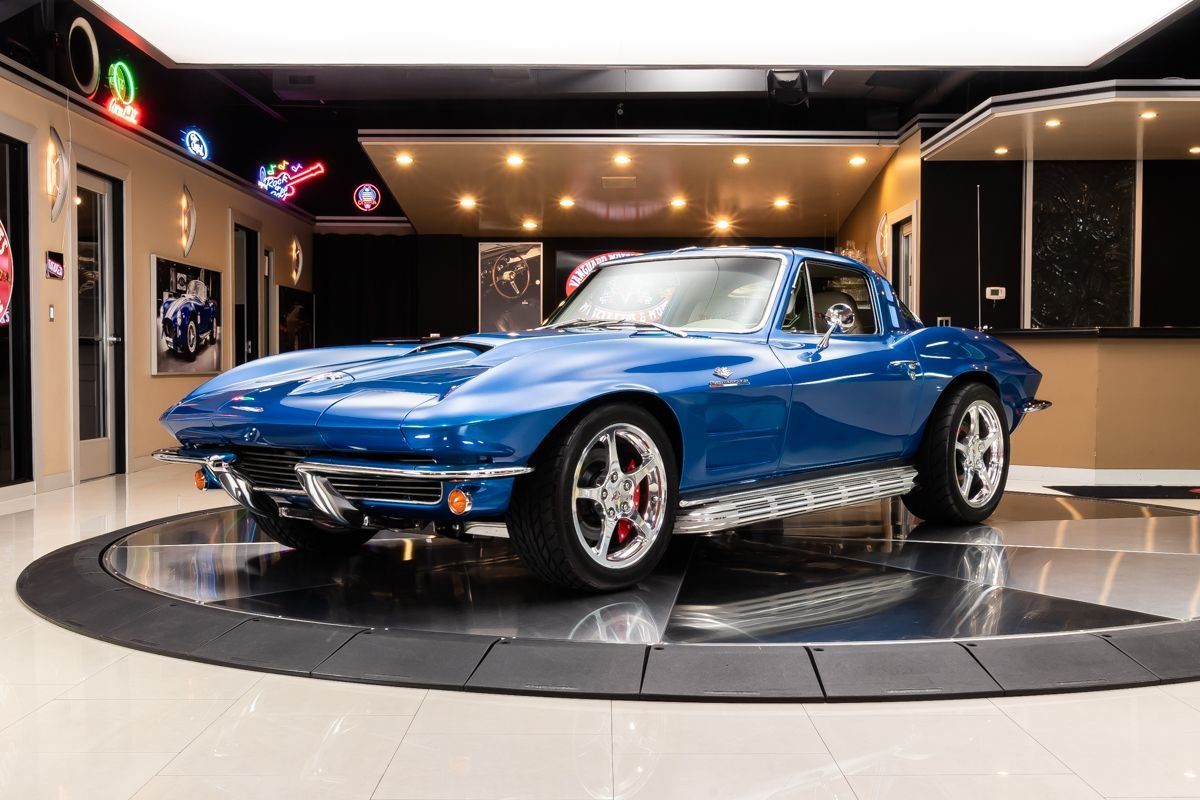 This customized Corvette has undergone a complete Frame-Off Build with performance upgrades during the process. The glossy Jetstream Blue Paint finish, Light Cashmere Interior, Polished 5-Spoke Wheels, Stinger Hood Scoop, Side Pipes, and Polished Components all around are sure to turn heads wherever you go. Under the hood sits a GM 5.7-liter LS1 V8 Engine with Electronic Fuel Injection. Power is sent to the rear tires through a Tremec T56 6-Speed Manual Transmission and a C4 Corvette Independent Rear End with 3.42 Gears and Posi! Cruise this Chevy around town with ease thanks to the equipped Vintage Air A/C and Heat, Power Rack and Pinion Steering, and Power Disc Brakes on all four corners.
1969 Chevy Camaro Convertible Restomod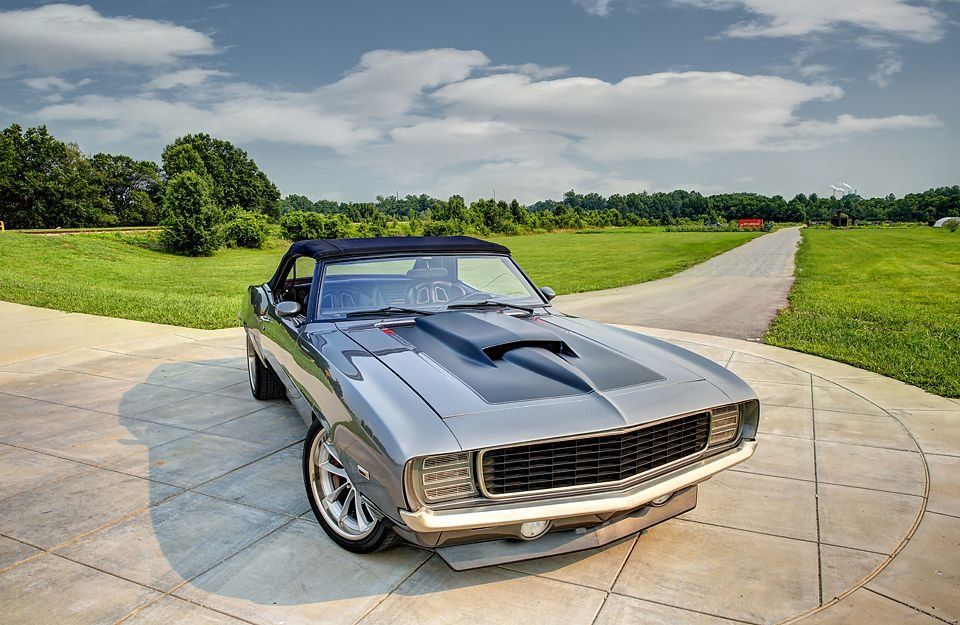 Born from universal appeal and broad aftermarket support, this world class coupe is a virtual tour de force of proven mechanicals. And with a clean body that's dropped on a custom suspension, fitted with a leather-lined interior and bolted to a cammed up LS7 small block, it's the kind of killer classic that makes factory-fresh bowties shake in their run-flats.
1954 Chevrolet 210 Restomod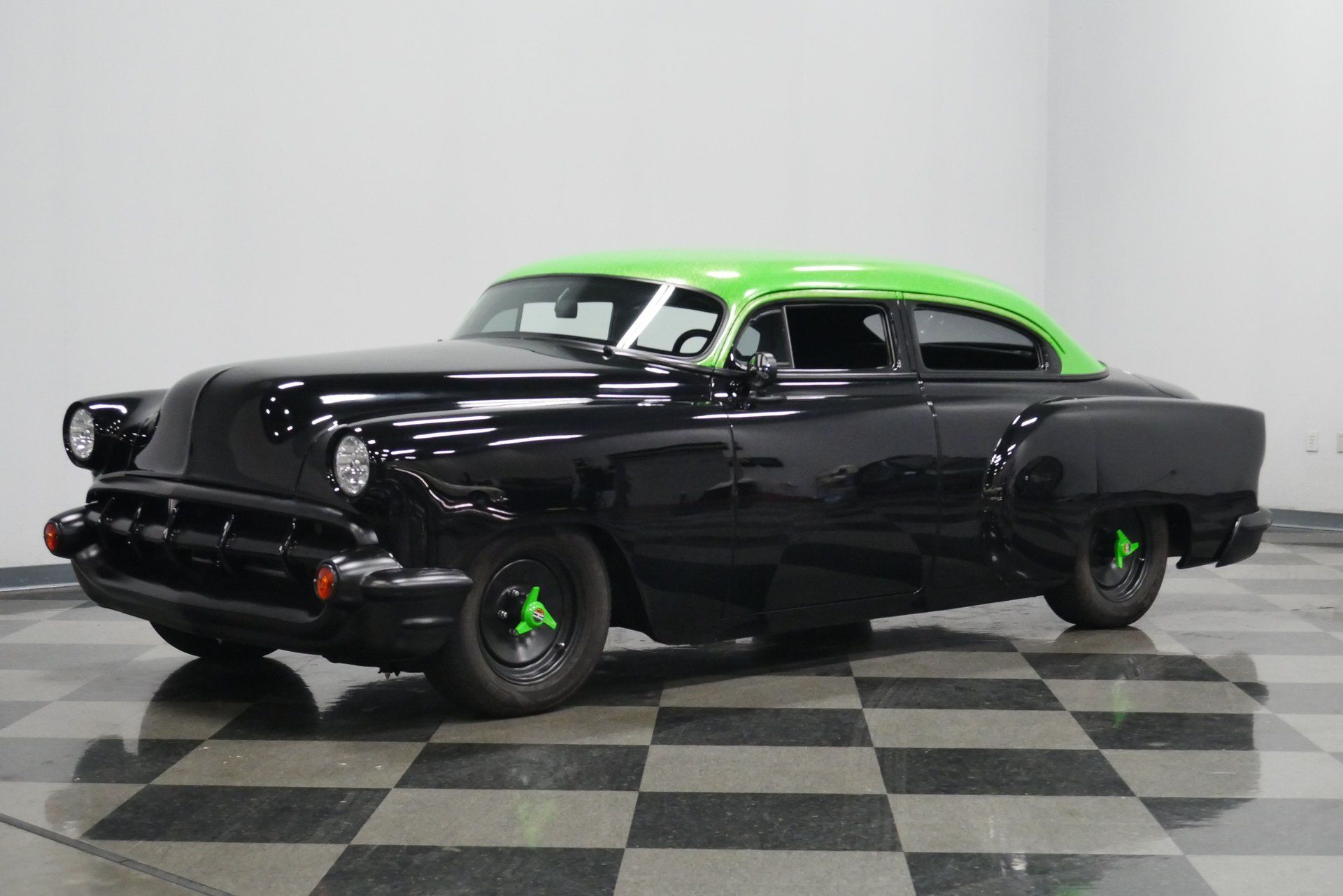 Want to turn your driveway into the SEMA show? This sleek and slammed 1954 Chevrolet 210 restomod sedan was specifically built for the 2016 SEMA show.  And since it still has the full adjustable air ride suspension, awesome custom interior, upgraded V8, overdrive transmission, and all-around cool attitude, you know this still loves to draw a crowd wherever it goes.
1971 Plymouth Cuda Hemi Restomod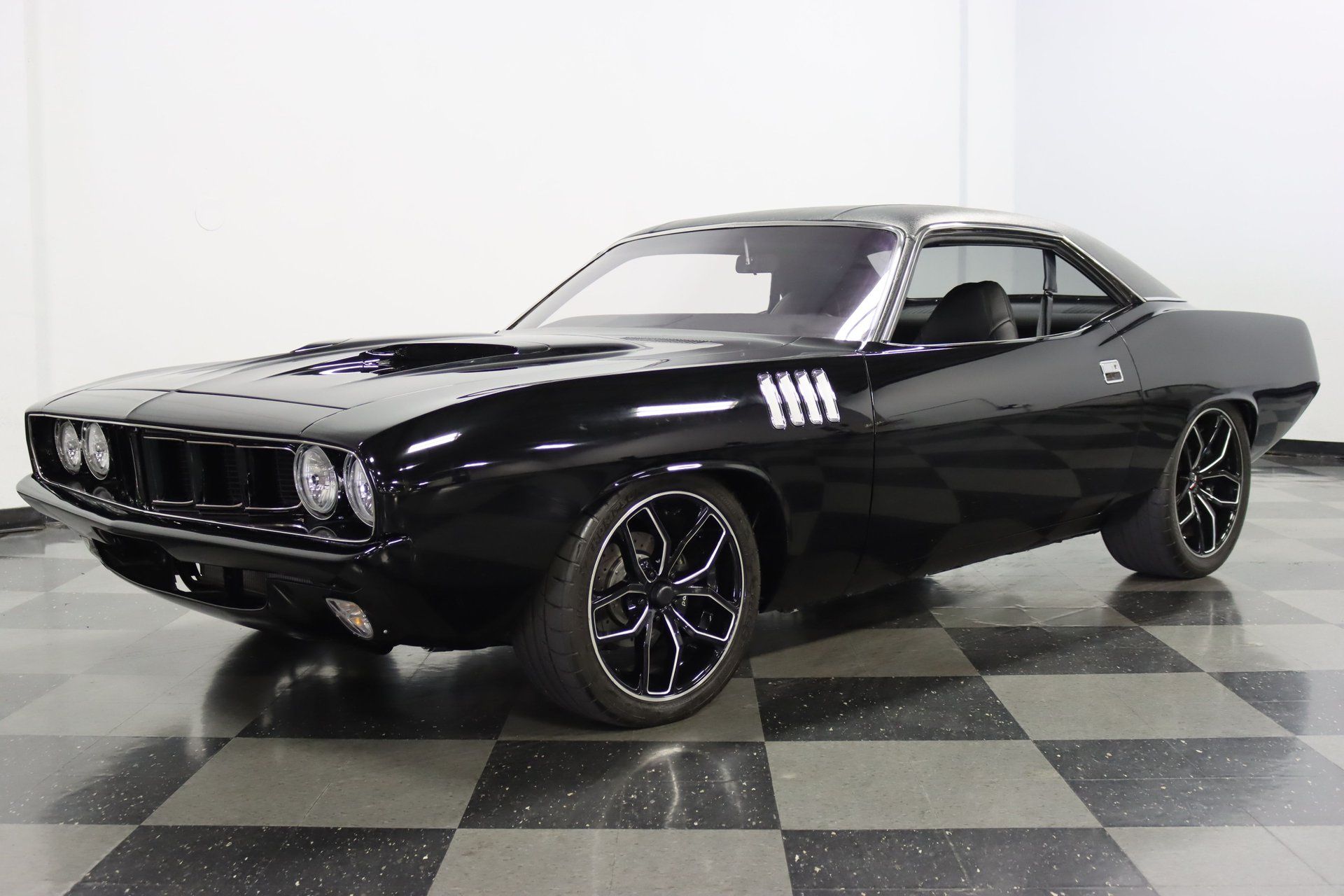 The Hemi 'Cuda may very well sit at the top of the muscle car food chain and this stunning 1971 Plymouth 'Cuda HEMI Restomod delivers in every way that matters: loads of power from a 528 cubic inch HEMI V8, a 4-speed manual gearbox, sinister black paint, and an updated luxury interior. Quite honestly, they just don't come much nicer than this, and with only 10 miles on the entire build it's the very definition of brand-new.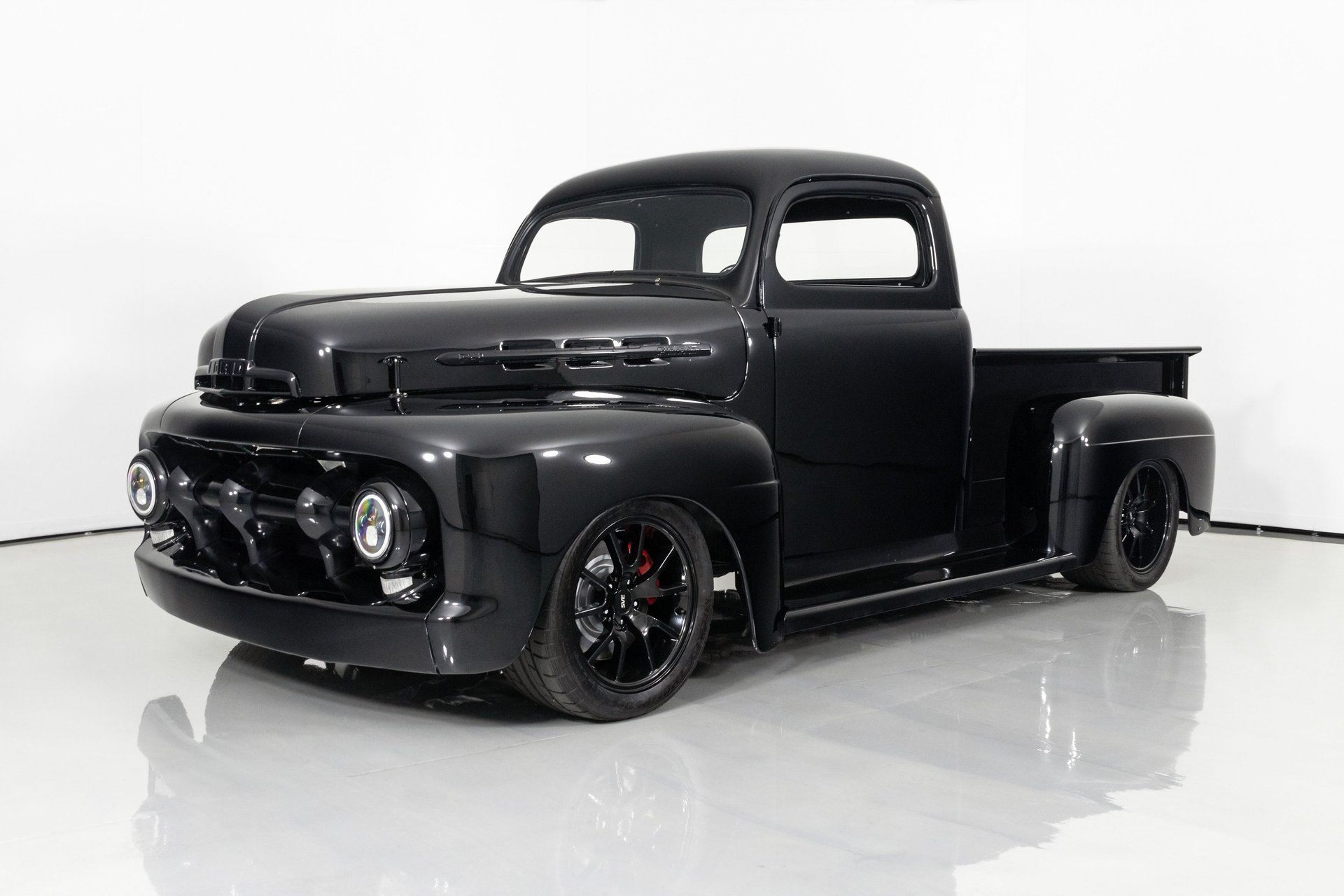 This 1951 Ford F1 Restomod Pickup for sale has a  4.6-liter Supercharged DOHC V8, T56 6-Speed Manual Transmission, Mustang Cobra Independent Rear Suspension, power steering, power 4-wheel disc brakes with hydro-boost. Thee's over 1,000 hours on this Custom Build.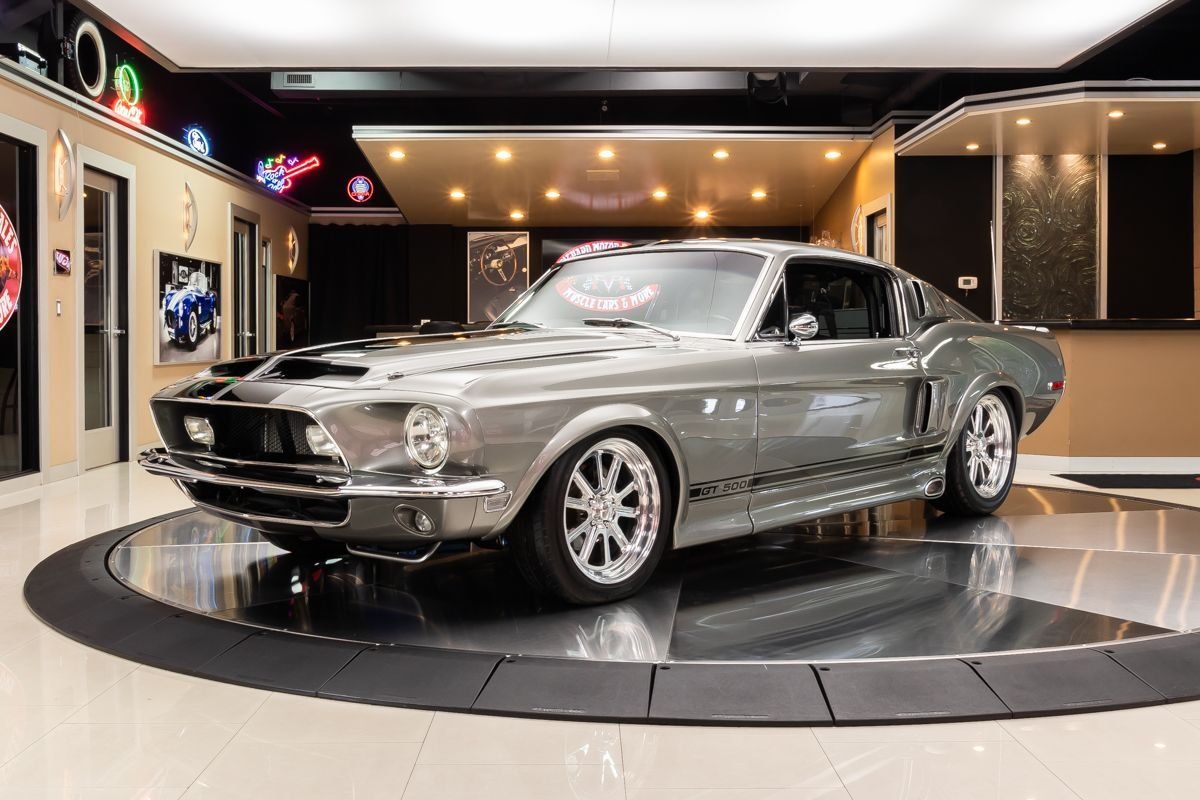 This Mustang is sporting a glossy Pepper Gray Paint finish, Painted Black Stripes, Black Interior, Shelby Styling, Polished Aluminum Wheels, along with Polished Stainless Steel and Chrome Components all around! Under the hood sits a Ford 428ci FE V8 Engine with Edelbrock Performer RPM aluminum heads and the original style Ford Intake Manifold! This motor is mated to a Tremec TKO600 5-Speed Manual Transmission and a Ford 9" Rear End, creating a desirable powertrain for any speed enthusiast.
Motorious would like to thank the TechForce Foundation for their continued support of the Automotive Technology Career path. The mission of the TechForce Foundation is to support and encourage technical education for the automotive, diesel, collision repair, motorcycle, marine, NASCAR and other transportation industries through scholarships, grants, career development, and other special programs. Click here to see the exciting programs that TechForce offers and the people they support.