Which one of these stunning modernized muscle cars would you pick?
---
For car collectors and gearheads, the restomod trend has brought a new type of car to the car show. These restored cars have modernized parts, or aftermarket upgrades, to present the best of both worlds for old school car lovers. Check out some impressive examples in our inventory right now.
1970 Buick GS 455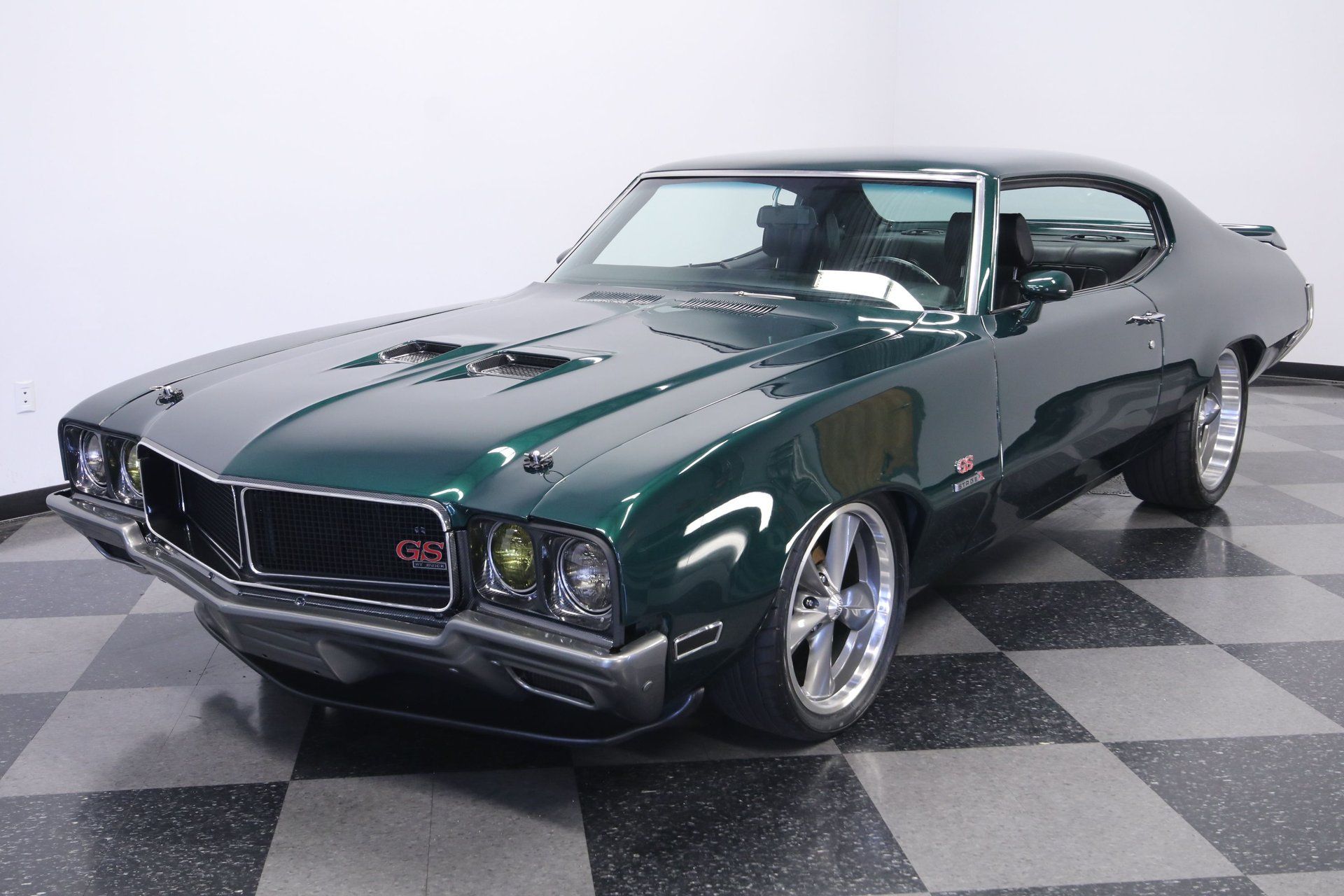 This 1970 Buick GS Stage 1 455 restomod is so freshly restored, the odometer hasn't even reached the second digit place. The builders really did this muscle machine right with awesome paint, a custom A/C interior, and seriously upgraded suspension. Plus, the numbers-matching 455ci V8 has been given a performance rebuild, including fuel injection.
The form-fitting bumpers have a pewter finish so that they coordinate with the modern Boyd Coddington wheels. Plus, there are more great upgraded details, including the carbon fiber headlight bezels.
1966 Chevrolet Corvette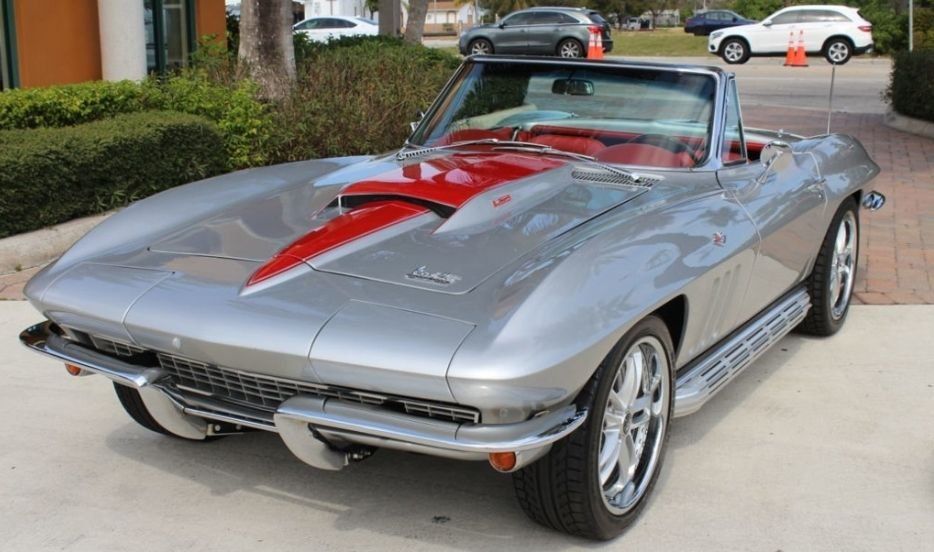 This 1966 Chevrolet Corvette Restomod Convertible is powered by a GM Crate LS3 V8 engine, that produces 525-horsepower. Backing the powerful engine is a Tremec 5-Speed manual transmission. The body is covered in Silver Pearl paint with a red leather interior. A no expense spared frame-off restoration was performed, with every detail considered.
1969 Ford Mustang Fastback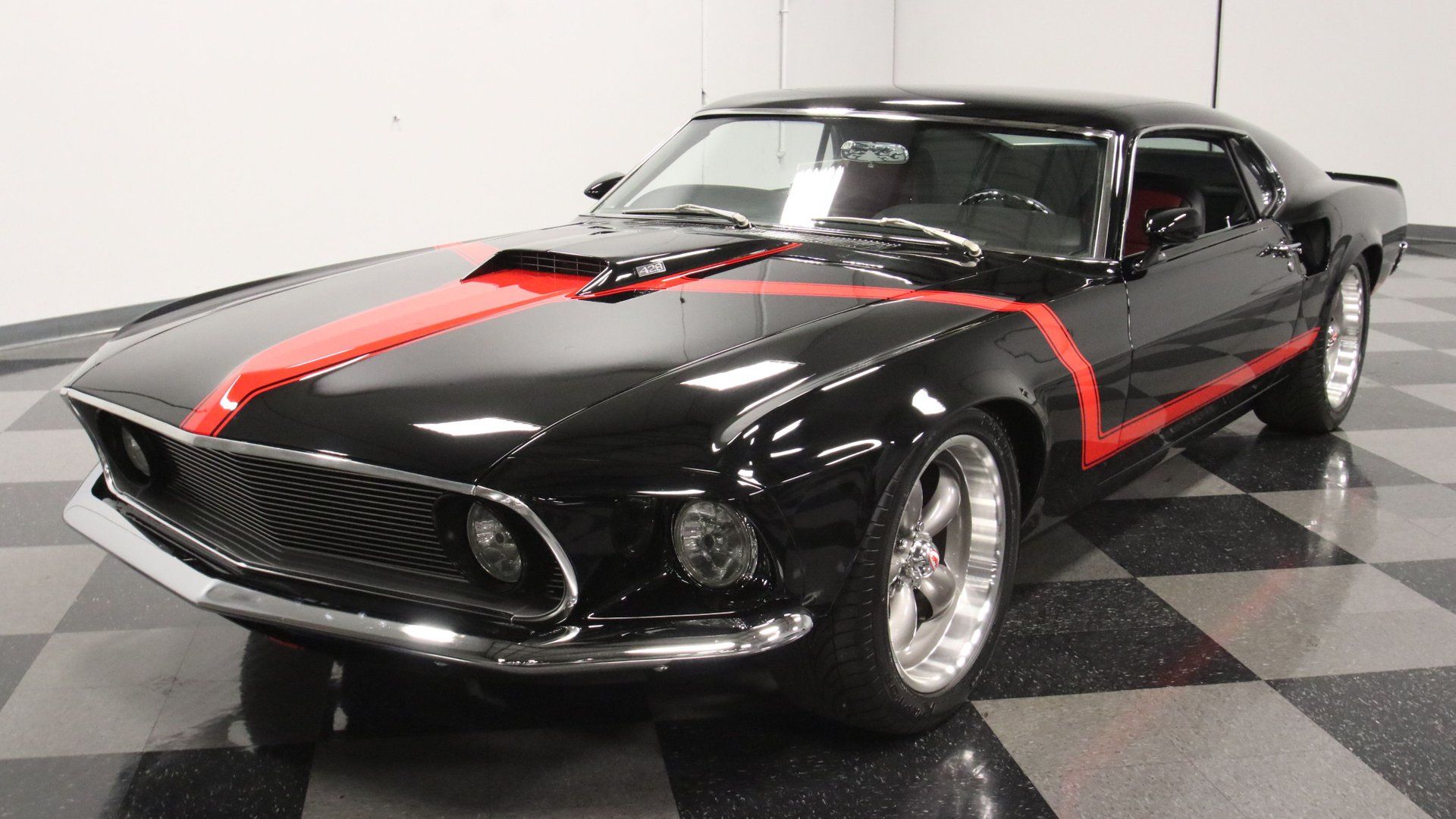 It doesn't take long for you to see how unique this 1969 Ford Mustang Fastback Restomod is.  They custom crafted the body to be a lower and sleeker machine.  Plus, this one has all the things you love, like ultra-slick paint, mirror-like chrome, a custom/comfy A/C interior, four-wheel disc brakes, five-speed stick, a powerful 428 V8, and so much more. So dig into all the details on a one-of-a-kind and award-worthy total package.
1965 Chevrolet Chevelle Malibu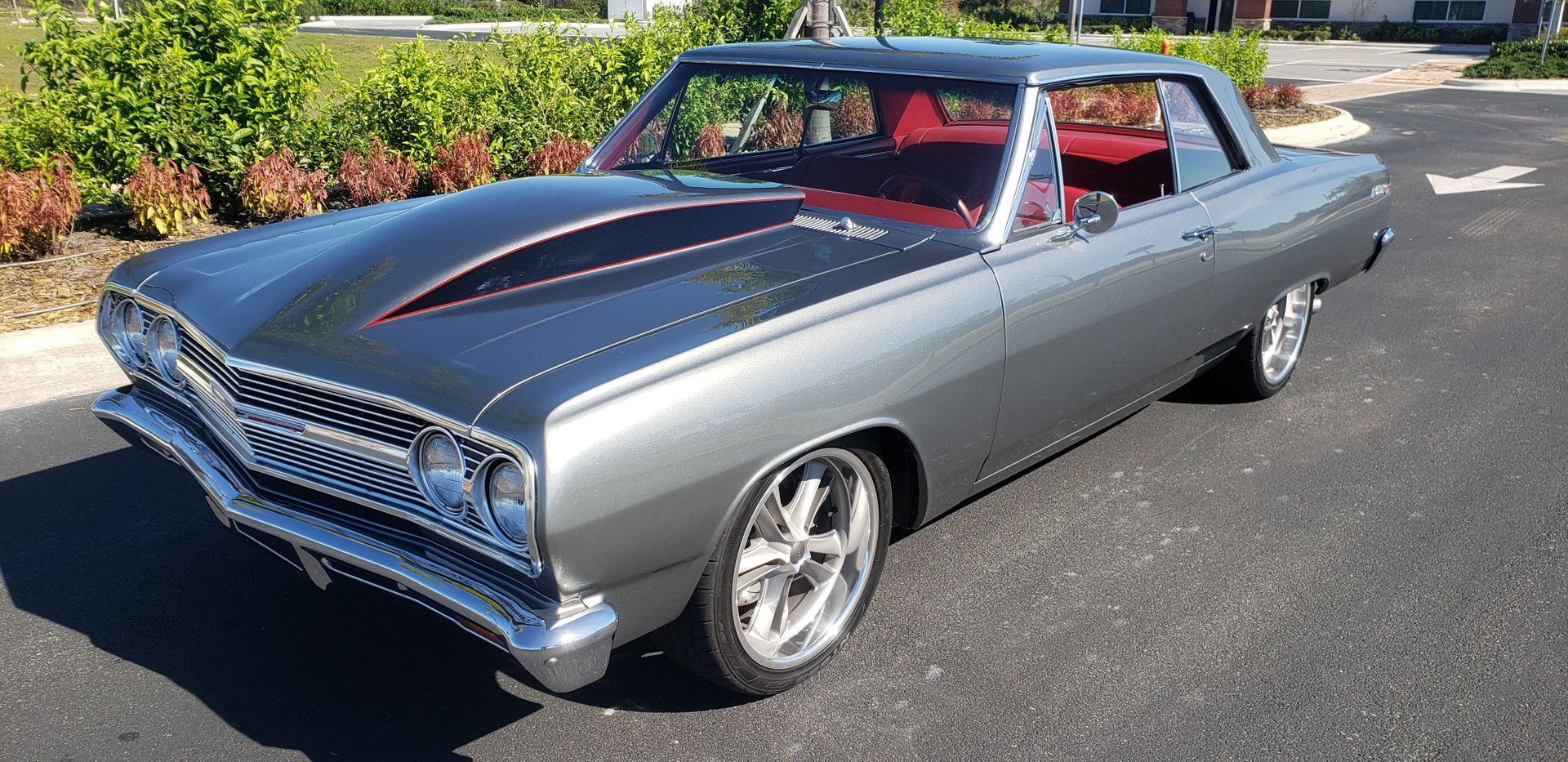 This 1965 Chevrolet Chevelle Malibu is powered by a stroked 408 LS engine that makes 600-horsepower, and is backed by a 6-speed manual transmission. It's painted in Metallic Gray with a red leather interior. It has power steering, Wilwood disc brakes, a Vintage air conditioning, power windows, and a digital dash.
1970 Dodge Charger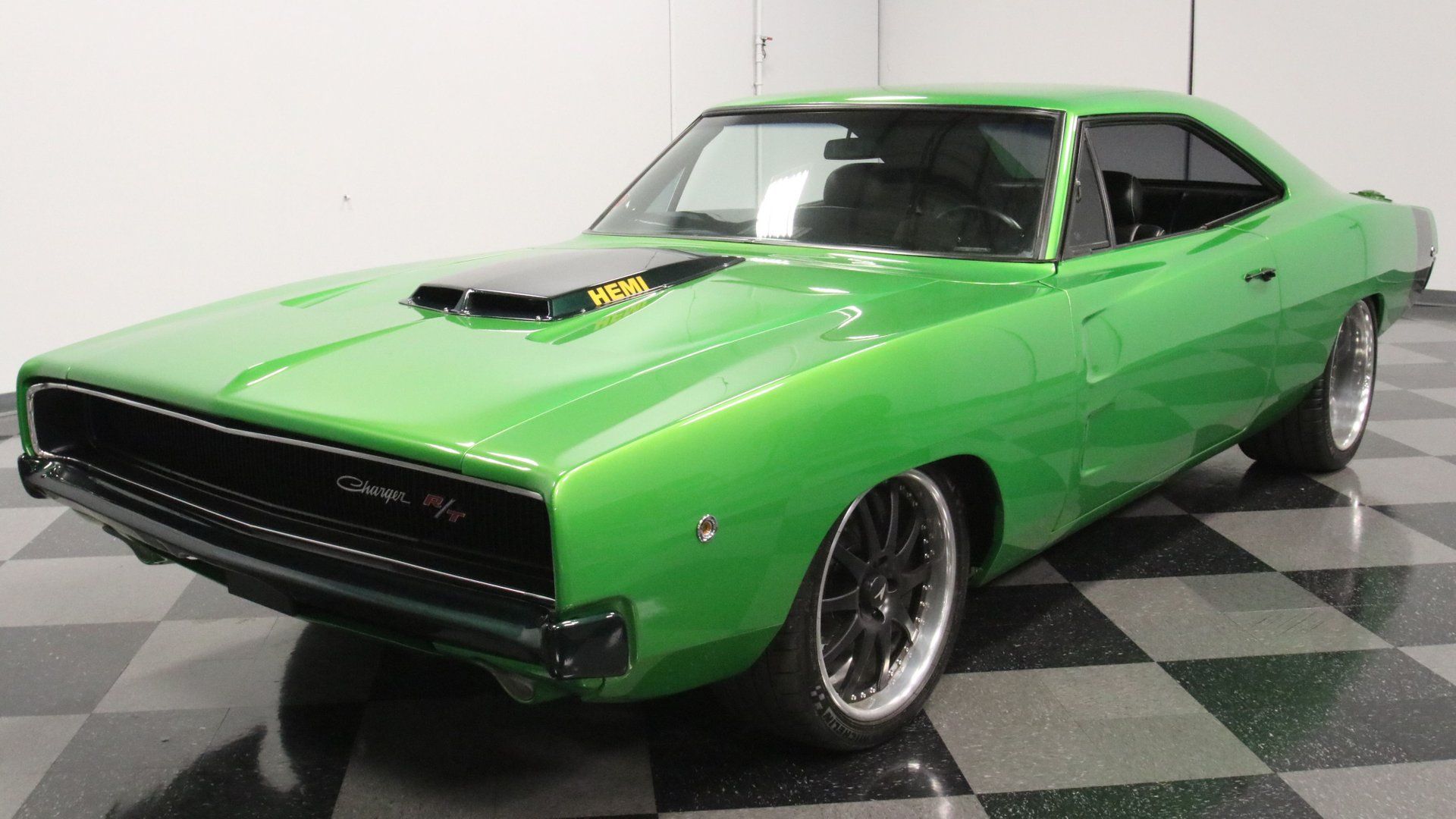 It only takes one glance to see that this 1970 Dodge Charger restomod is a serious custom machine. But more than just the bold green, this has a custom body, custom interior, and serious fuel-injected Hemi power. Everything from the five-speed to the suspension tells you they had all the right details in mind, too.
1967 Chevrolet Camaro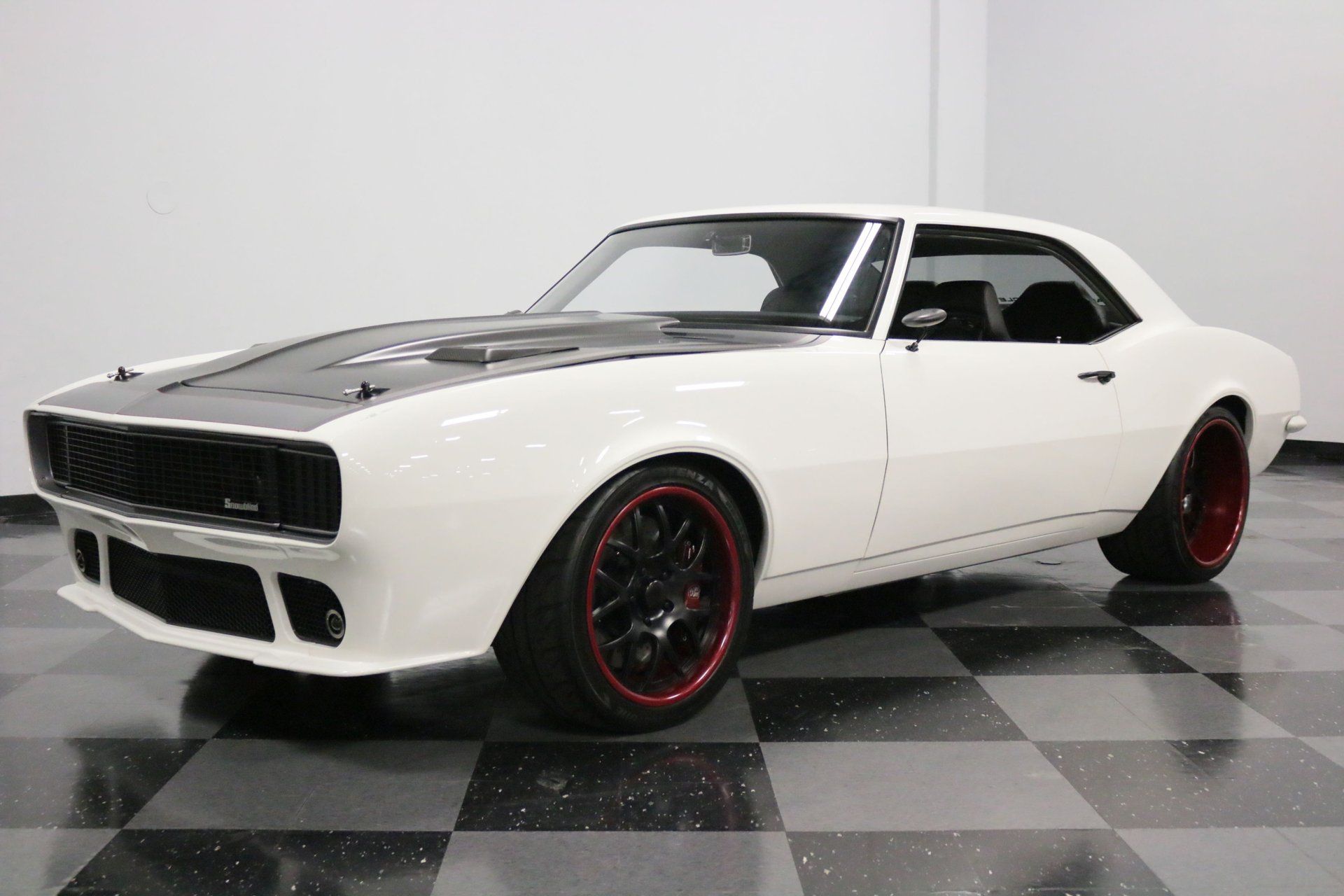 This 1967 Chevrolet Camaro Restomod is one of those unreal cars where you can see the money before you even get close. Dubbed "Snowblind" by the pros over at East Bay Muscle Cars in California, this 2015 SEMA car was expertly designed, built, and slaved over for 3 years and to the tune of over $350,000 in the build cost. But the craftsmanship and innovation certainly shows, right?
1973 Plymouth Cuda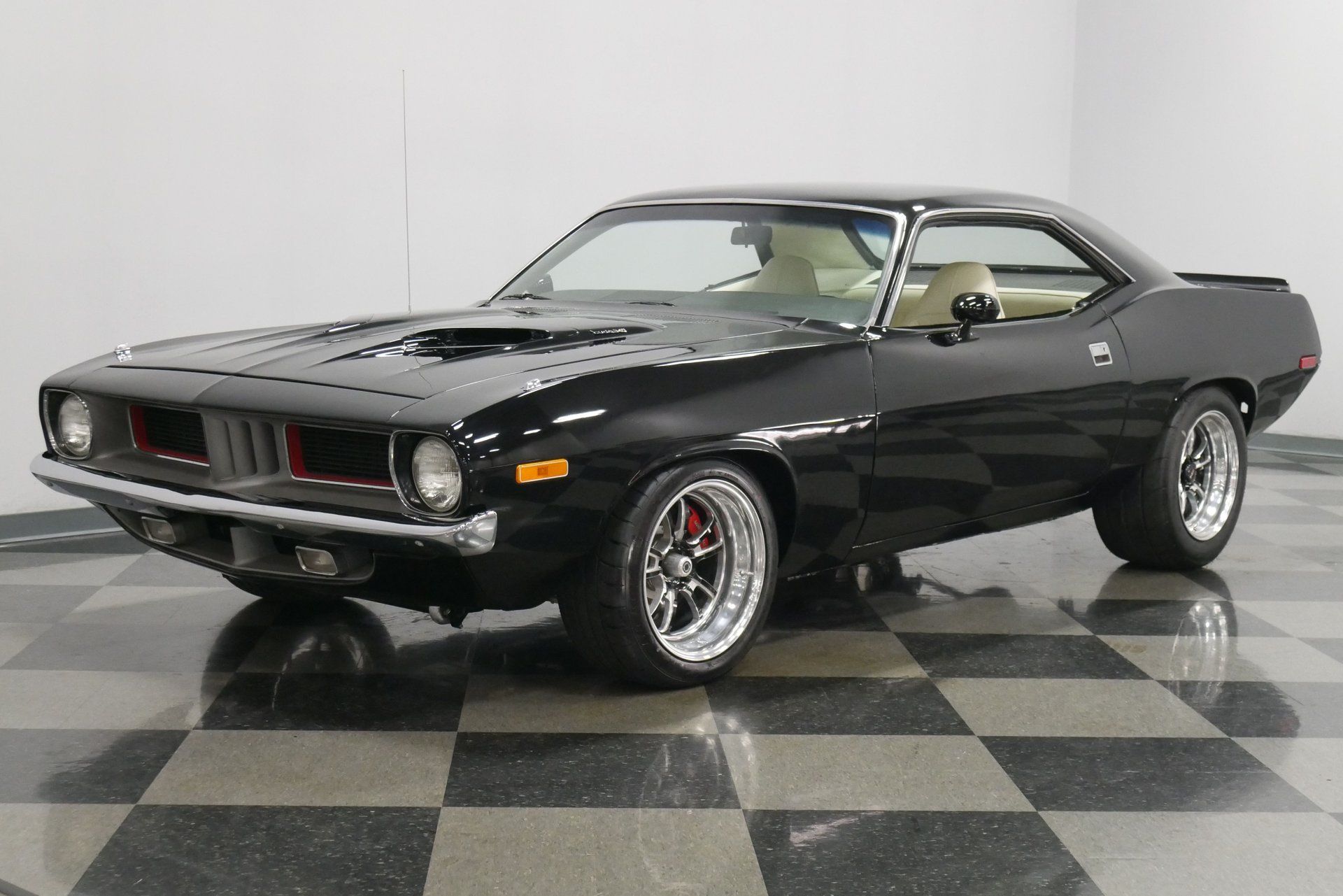 When you have a build approaching six-figures (and the receipt to prove it) you get a serious muscle machine.  That's why this 1973 Plymouth 'Cuda is out to smoke them all with a powerful V8 delivering 450+ horsepower to the rear wheels. It's a serious power package, and so that means the already stout Torqueflite A727 three-speed automatic is upgraded with a Street Smart package. This feeds into a reinforced Dana 60 limited-slip rear end with 3.73 gears.  And those wide drag radials help deliver the dyno-proven 458-hp to the pavement. With this much power, the suspension has some serious upgrades too.
1970 Pontiac Firebird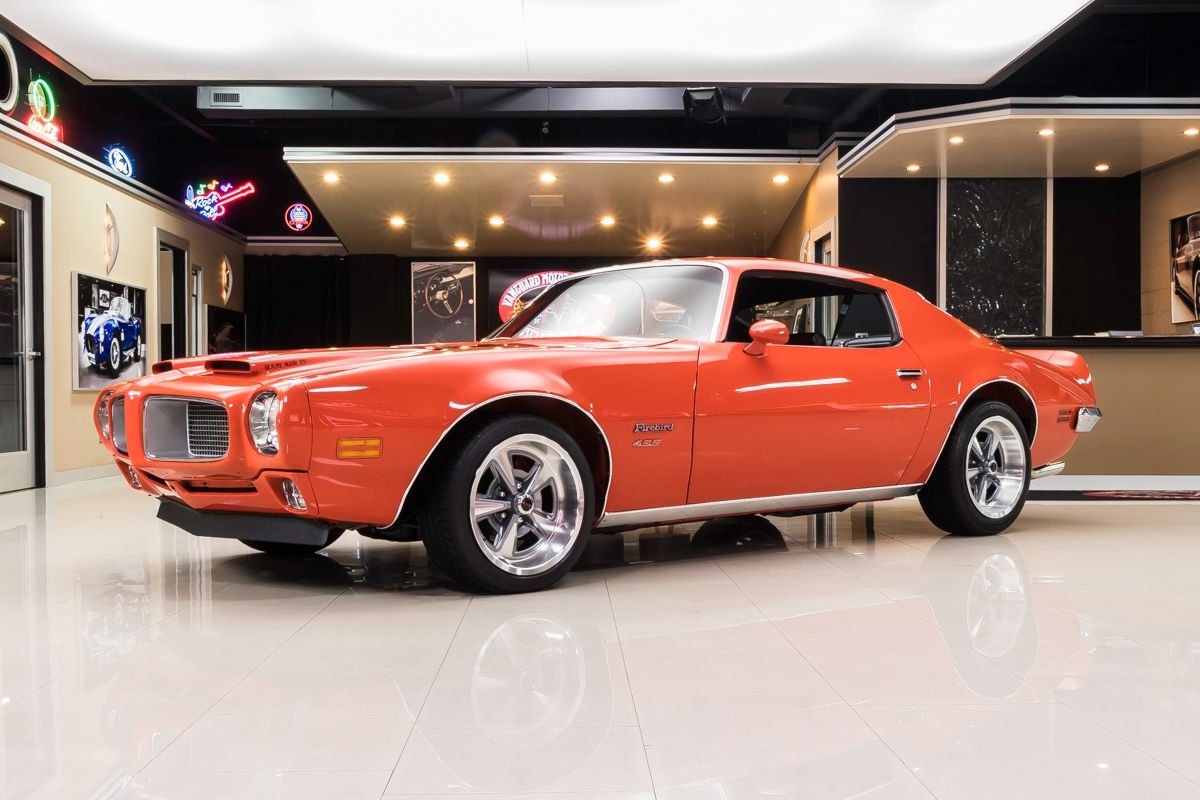 This restomod Firebird has a straight body with a glossy Orange Paint finish, a beautiful black interior, a custom Firebird decal on the hood, and 17" Pontiac rally wheels that's sure to turn heads wherever you go. This 70' Firebird has undergone a complete rotisserie restoration with a high attention to detail that shows throughout. Under the Ram Air Hood sits a built Pontiac 455 cubic-inch engine mated to a GM TH350 3-Speed Automatic Transmission.
1956 Ford F-100 Big Window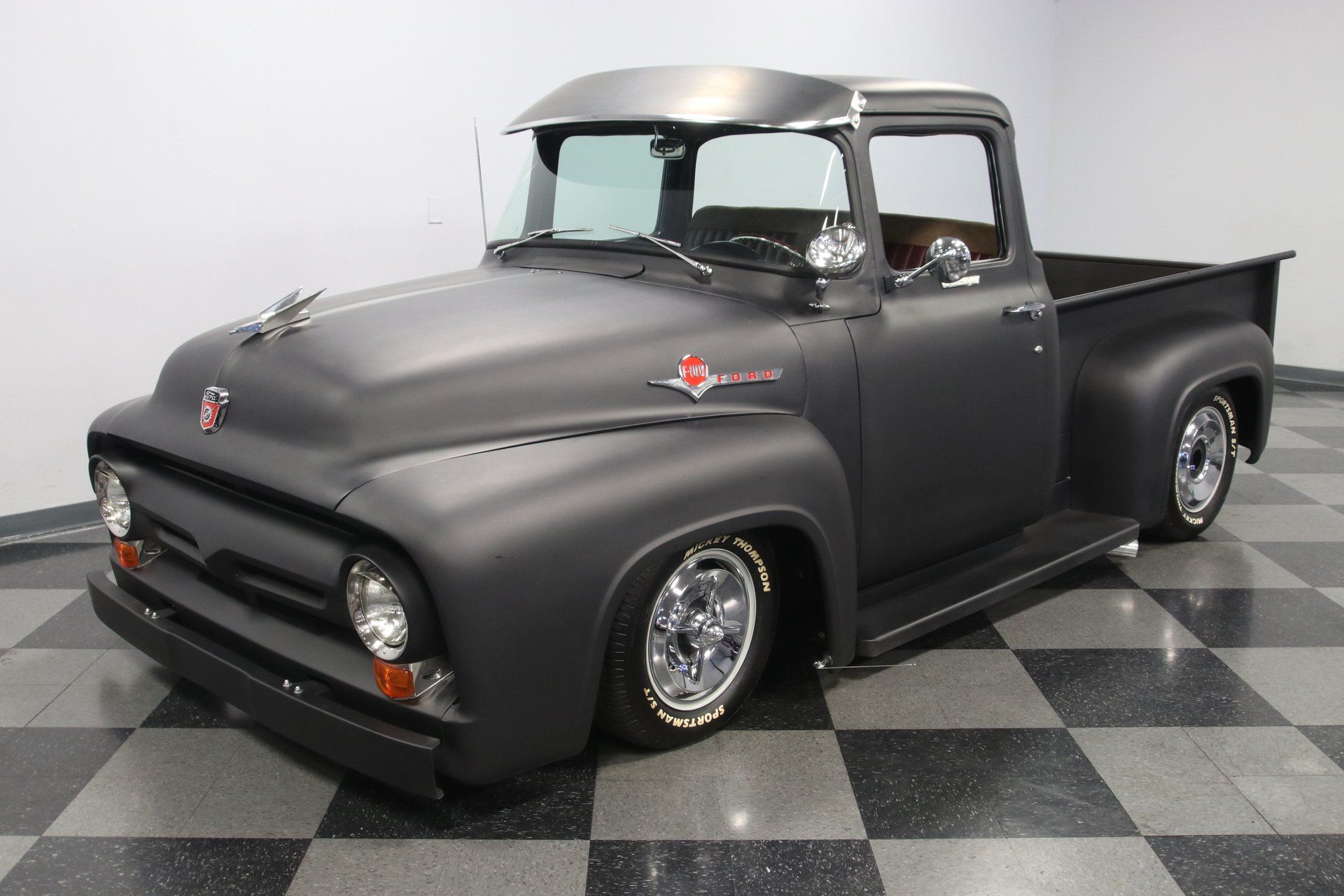 This 1956 Ford F-100 has a true hot rod/rat rod style on the exterior that we all love today. However, what's really going to impress you is what's beneath the skin.  You've got a performance-built V8, fully upgraded suspension, five-speed stick shift, and four-wheel disc brakes. Drivers get to enjoy it all from the comfort of an upgraded A/C interior. Matte black paint is an instant sign of a true hot rod.
Motorious would like to thank the TechForce Foundation for their continued support of the Automotive Technology Career path. The mission of the TechForce Foundation is to support and encourage technical education for the automotive, diesel, collision repair, motorcycle, marine, NASCAR and other transportation industries through scholarships, grants, career development, and other special programs. Click here to see the exciting programs that TechForce offers and the people they support.
Read More...