Oh what a difference tires can make…
---
Some say tires are the most underrated piece of safety equipment on a car. While that's true, they're also the most underrated pieces of performance equipment. Far too many enthusiasts spend and think too little about their tires, yet they can make a tremendous difference in how your car hooks up and goes in any race.
This point is clearly made through the following video of a C8 Corvette drag racing several other cars. Completely bone stock except for the tires, this Chevy doesn't even have the Z51 Performance Package everyone is getting all hot and bothered about these days.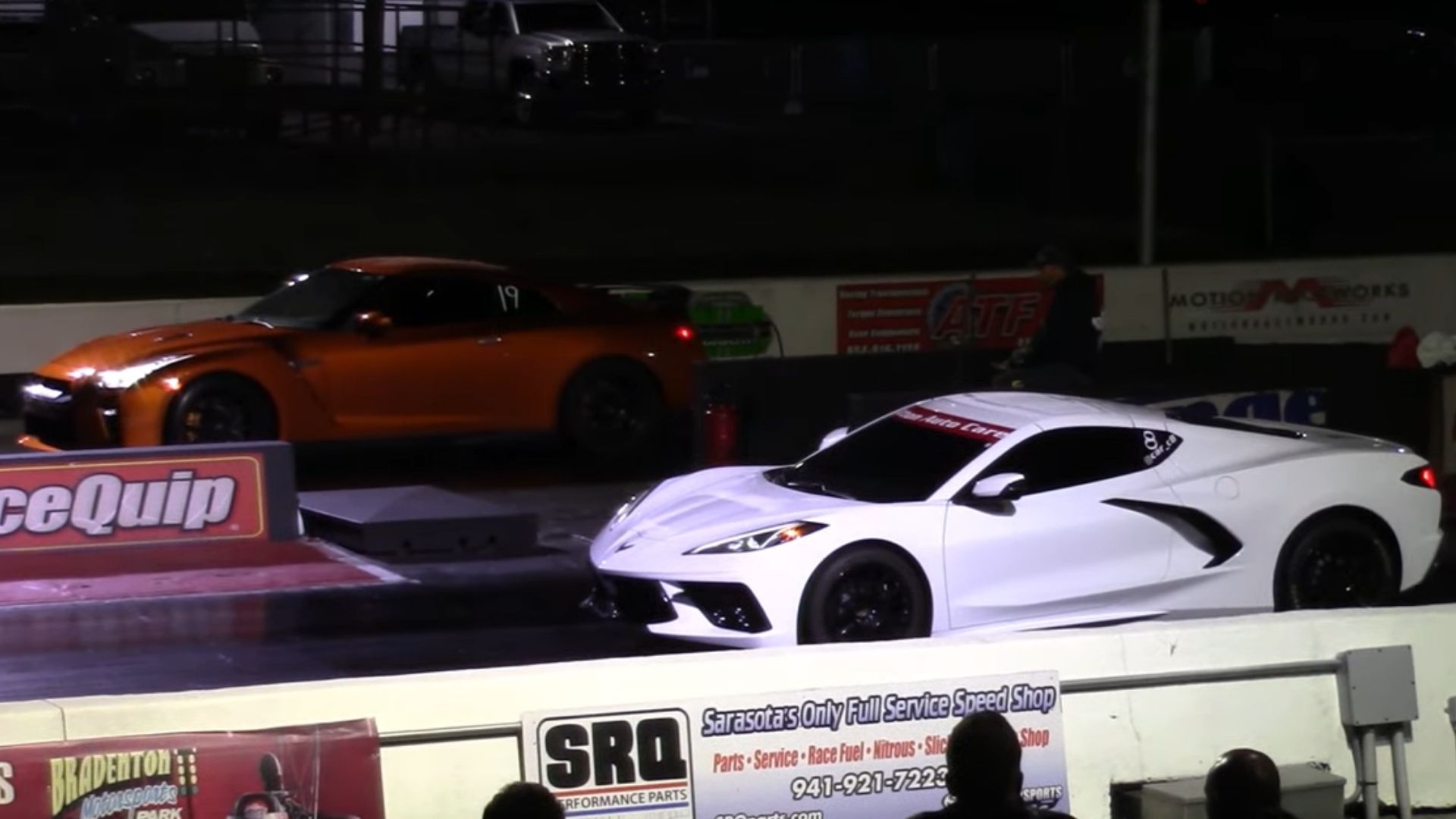 You might think such an unmodified C8 stands little to no chance against an R35 Nissan GT-R or a Dodge Challenger R/T Scat Pack, but you might be surprised. Modern Mopars are notorious for having trouble hooking up and that's certainly the case here, although there are ways to remedy such problems. As for Godzilla, which is technologically advanced and pretty much dummy-proof to drive, we also have evidence drivers with slow reflexes can screw all that up.
The C8 Corvette also takes on a built Chevy El Camino which looks mean and even has a parachute. We always root for these dark horses and were hoping for a little more from the other Chevy, but you should watch the video to see how that race turned out.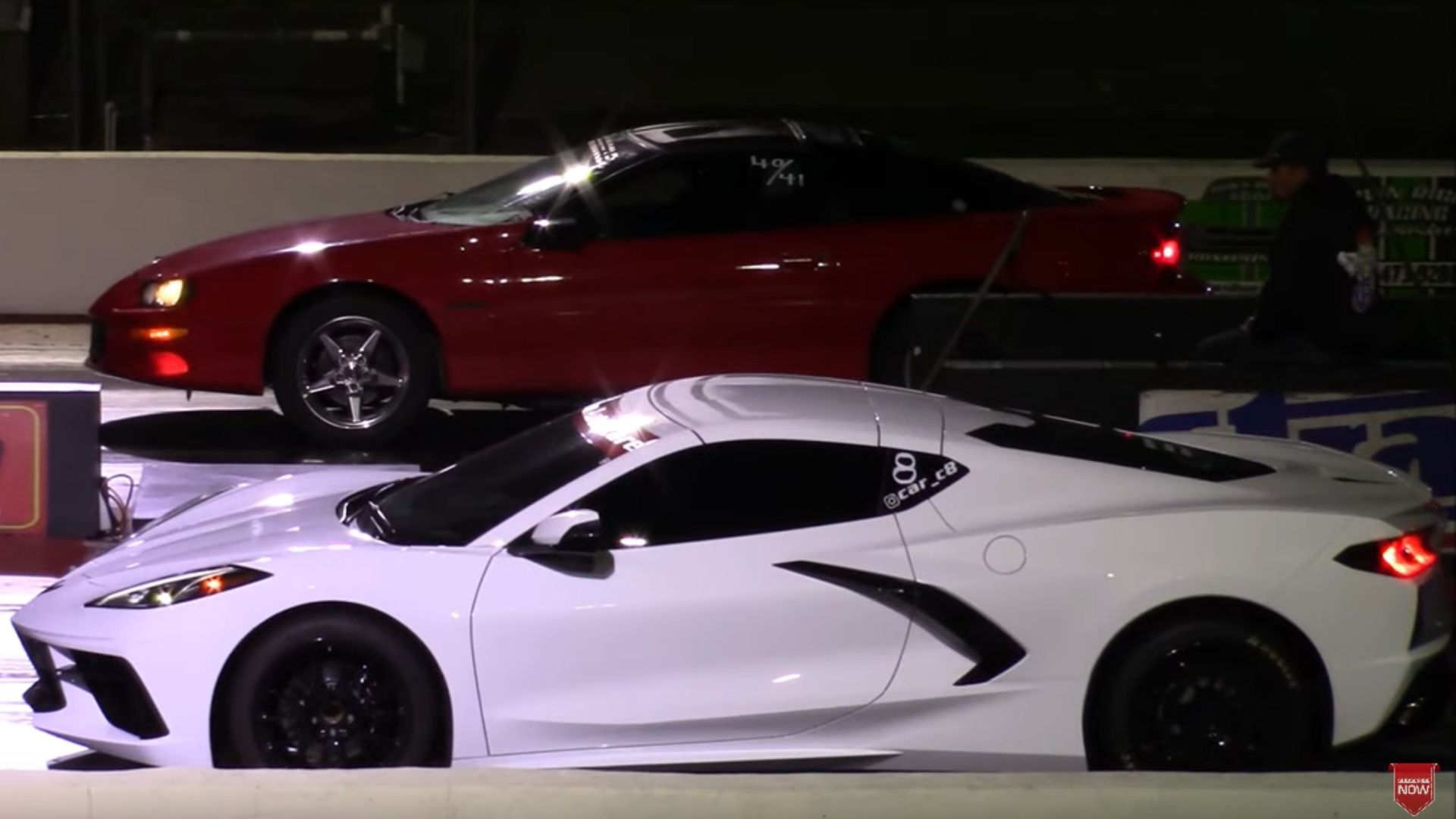 It seems like just about everyone likes to denigrate 4th-gen Camaros. And for those of you who drive Mustangs, "denigrate" means to unfairly criticize something. But seriously, they get ripped on as worthless by so many, so at the end of the video when you see the C8 line up against one you're either thinking "you've gotta be kidding me" or "oh yes!" depending on your own viewpoint. That race didn't entirely turn out the way we expected, but in a way it did.
Just check out the video and see for yourself.