After so much anticipation and teasing, we finally get the goods.
---
When it comes to ridiculous performance, few in the business do it up quite to the level achieved by Texas-based Hennessey. While watching them transform production muscle cars, pickup trucks, and other vehicles into monsters, what we've really been anticipating is a full reveal of the Venom F5 hypercar.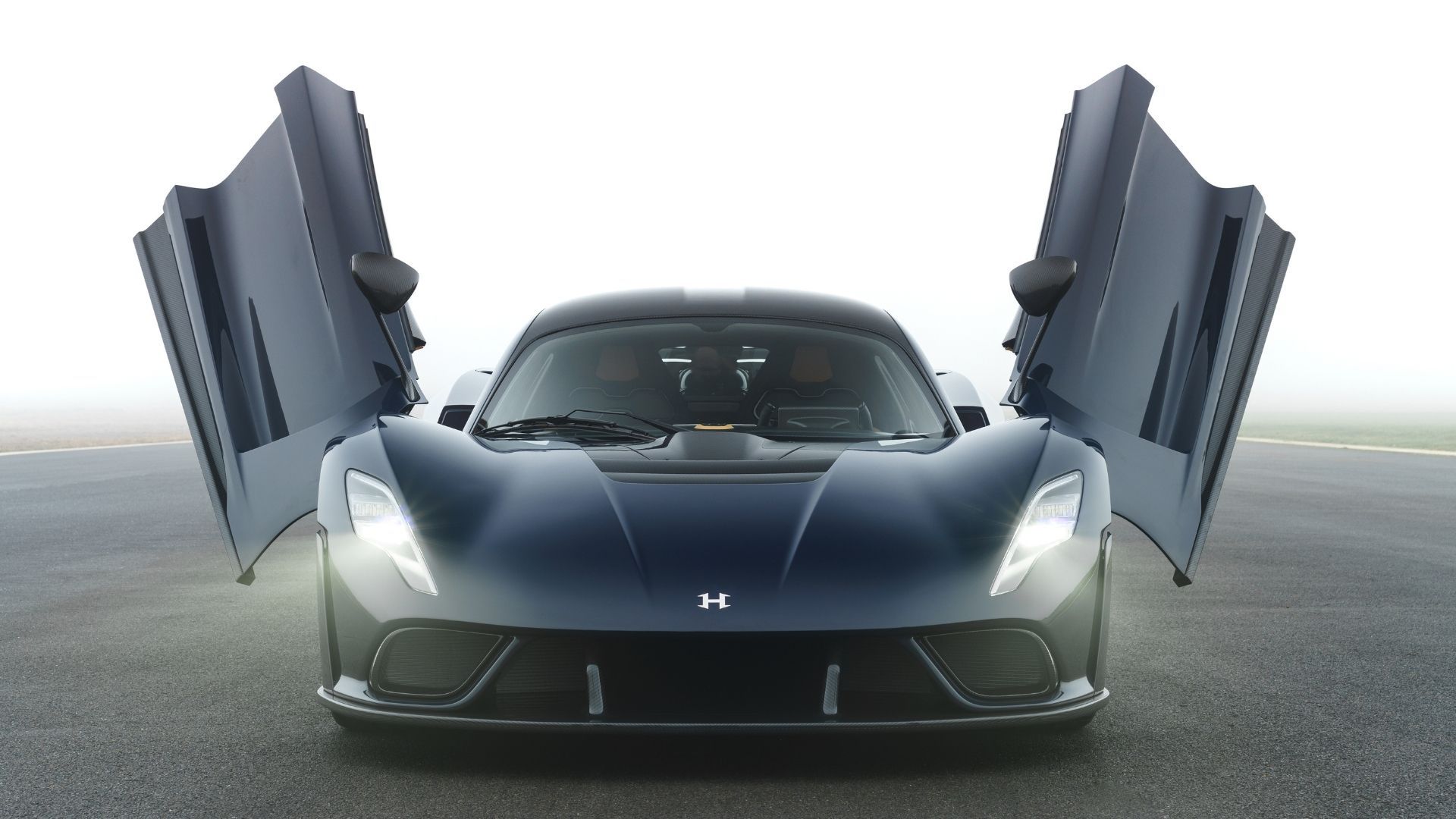 Instead of a tweaked production vehicle, Hennessey built the Venom F5 from the ground up to be an extreme performance machine. The goal has been explicitly to shatter the production vehicle speed record, and now that we not only see the finished product but also get the specs, the result so far seems impressive.
One of the most important metrics Hennessey states up front is the F5 tips the scale at 2,998 pounds, which is impressively lightweight considering the 6.6-liter twin-turbo V8 produces 1,817-horsepower. According to the company, that works out to be the highest power-to-weight ratio in any road car today.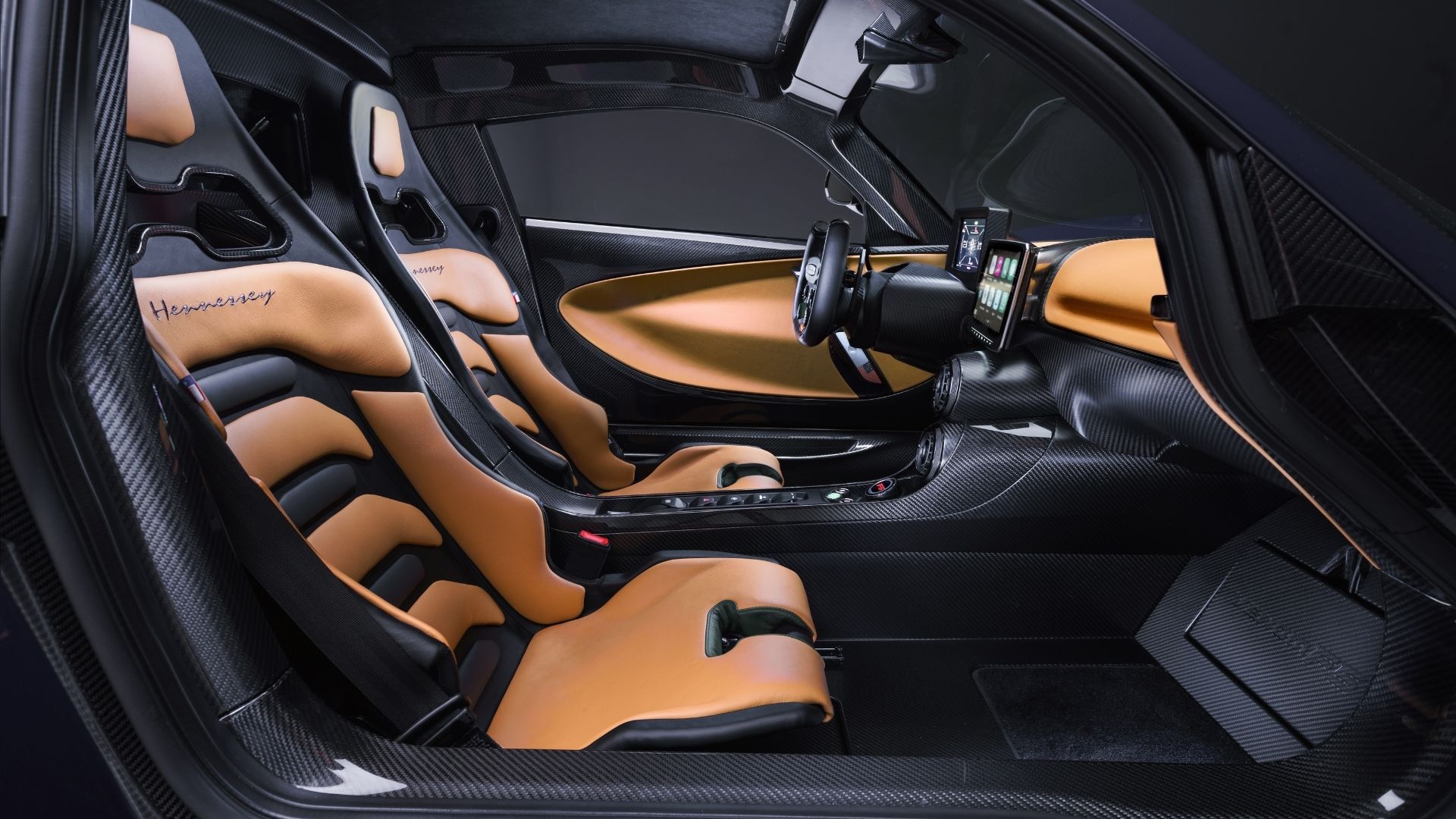 Rigidity and low curb weight are both achieved through the use of a carbon-fiber monocoque, which weighs just 190 lb. All the body panels are made of carbon fiber and have been designed to be aerodynamic as well as providing stability at high speeds, with the car achieving a drag coefficient of 0.39 Cd. A track pack will be offered by Hennessey for those who want to take things to a more competitive level.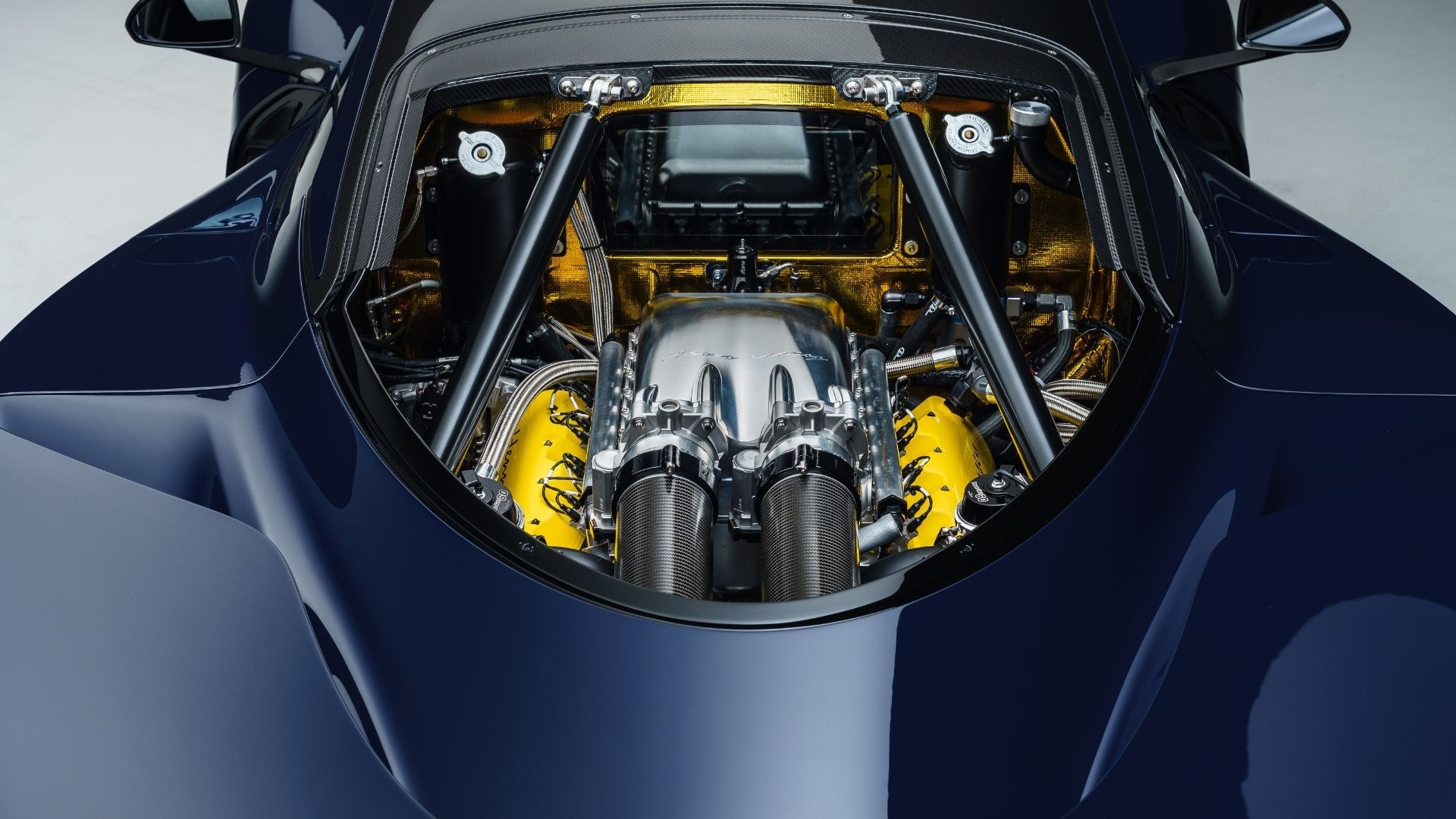 About that mid-mounted twin-turbo 6.6-liter V8 engine, Hennessey calls it Fury. It's a bespoke 90-degree, pushrod, cross-plane crank design with a cast iron block and aluminum cylinder heads. Different internal components make use of titanium, aluminum, and Inconel. Also, thanks to an "aggressive road cam" this road-legal hypercar sounds and feels more like something out of the motorsports realm.
Mated to the engine is a semi-automatic transmission with a single clutch. The driver selects gears using paddles, a design most people are familiar with since they've been used in quite a few modern performance cars.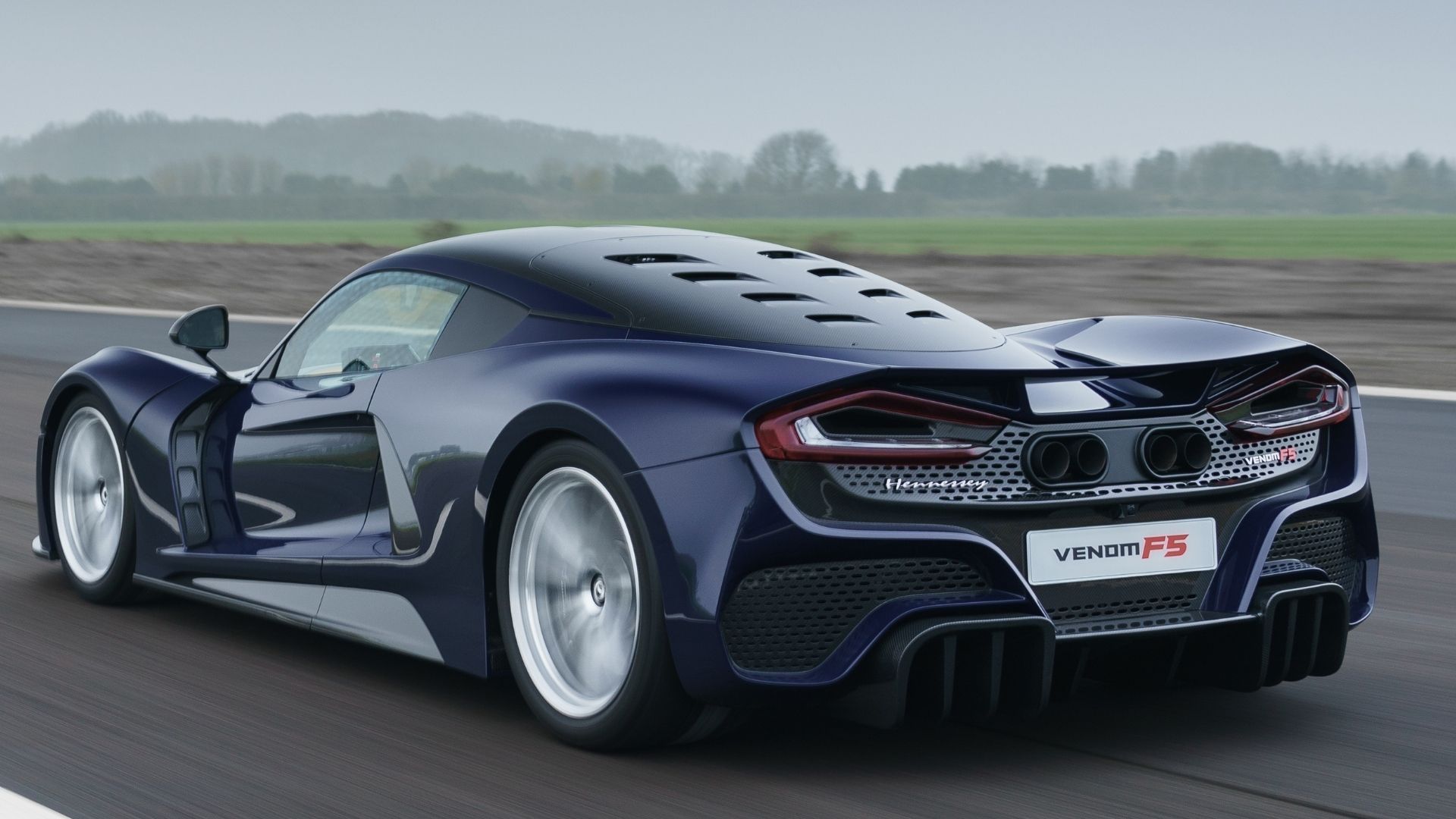 With this impressive setup, Hennessey claims the Venom F5 can do 0-62 mph in 2.6 seconds and 0-124 in 4.7 seconds. While those acceleration times are impressive, they're not the best around, but that doesn't seem to bother the company in the least since it has its eye on something else.
Using a production-spec Venom F5, Hennessey says it's going to attempt to break 311 mph on a two-way validated speed run. If successful and the results are validated, the hypercar would set a new world record.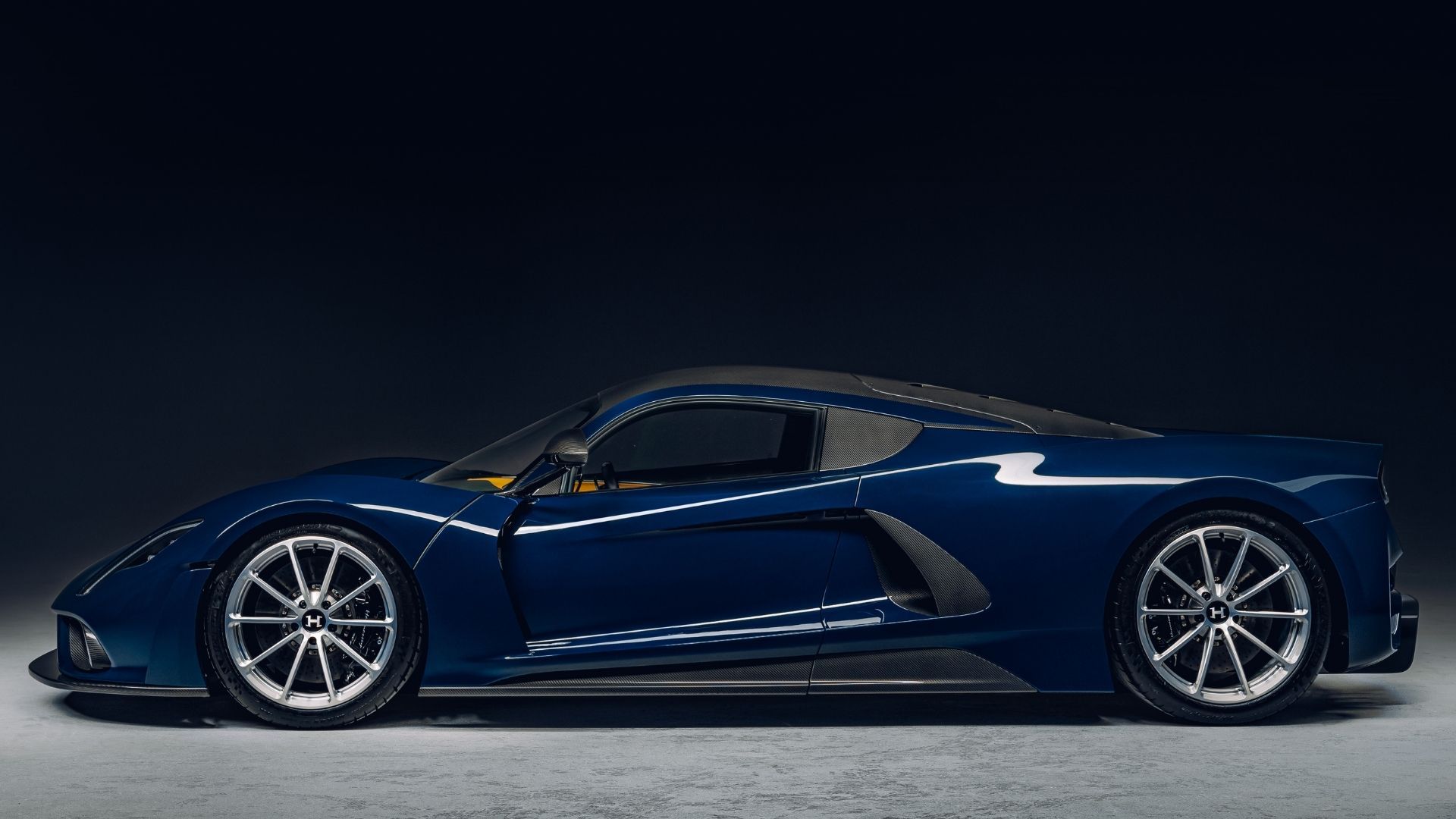 Hennessey says the Venom F5 won't just excel at straight-line acceleration, but instead is being tuned for excellent dynamics for road and track use. John Heinricy, the famous race car driver, has been tapped to head up development on that aspect of the hypercar. The Texas shop claims it will provide the level of feedback and accuracy one would expect from a racecar. To achieve that, Hennessey chose rack and pinion steering with electric power assistance. Up front and in the rear is a double wishbone suspension with fully adjustable coilover Penske dampers. As for the brakes, there will be 6-piston calipers up front and 4-piston calipers in the rear, plus carbon-ceramic pads used all around.
Just because this is a borderline insane hypercar doesn't mean there are no electronic driver assists, because this is after all the 21st Century. What Hennessey has listed off for those "nannies" includes engine power limitation dependent on rear wheel traction, plus traction control with a limited ESP, and 5 different vehicle modes (Sport, Wet, Drag, Track, F5). Not surprisingly, other aids haven't been listed, but maybe they'll add lane guidance just for kicks.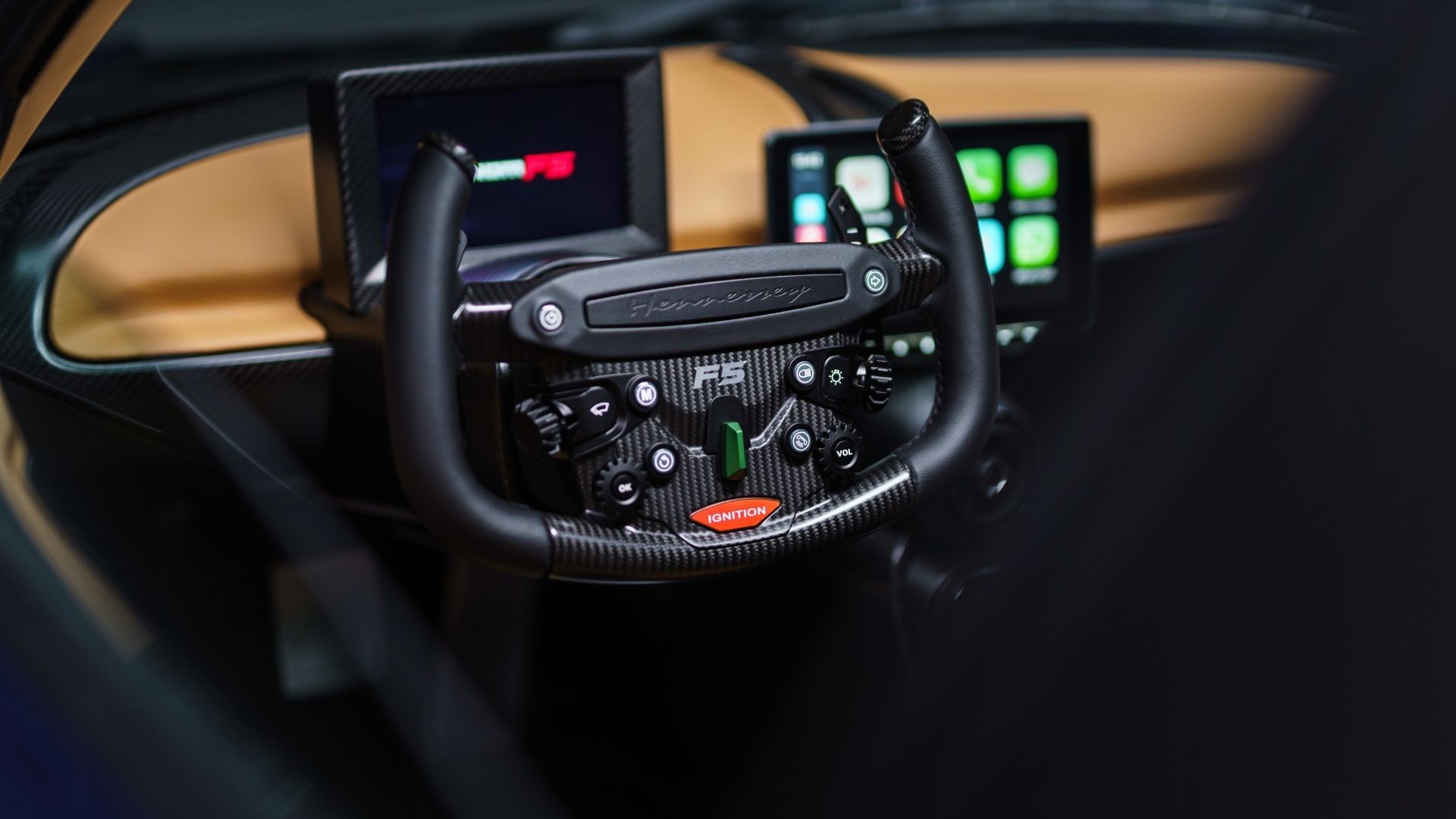 Speaking of tech, there are several digital screens inside the Hennessey Venom F5. One is a 7.0-inch interactive driver display. Then there's a 9.0-inch infotainment touchscreen from Alpine. To answer the burning question on everyone's mind, both Apple CarPlay and Android Auto are included. Finally, there's a separate screen to control the air temperature and fan speed.