This is a mess of Corvettes!
---
As many enthusiasts around the country are yet to even see a Corvette C8 in person, others are out there crashing them and sending them off to salvage yards. Copart, a salvage yard auction company, has yielded many interesting finds over the years, and their collection of C8s does not disappoint. At the time of writing this story, Copart currently has 4 wrecked C8s in their inventory, and they're actually pulling in some decent bids.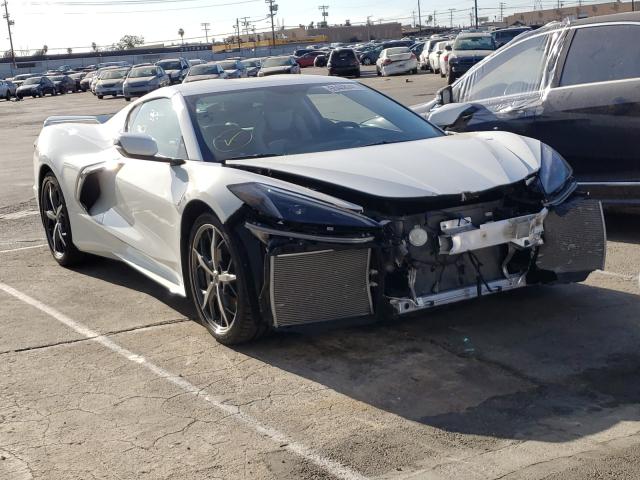 This 3LT is ending soon, and has an estimated retail value of $110,502. It has just a hair over 3,500 miles on it, and seems to be in fine condition from the fenders back. Without paying a couple hundred bucks to find out for sure, we think the price driver means this Vette is equipped with the Z51 Performante package. The bid is currently in the $60Ks, a far cry from the estimate, but it could jump pretty quickly when the auction is closer to ending.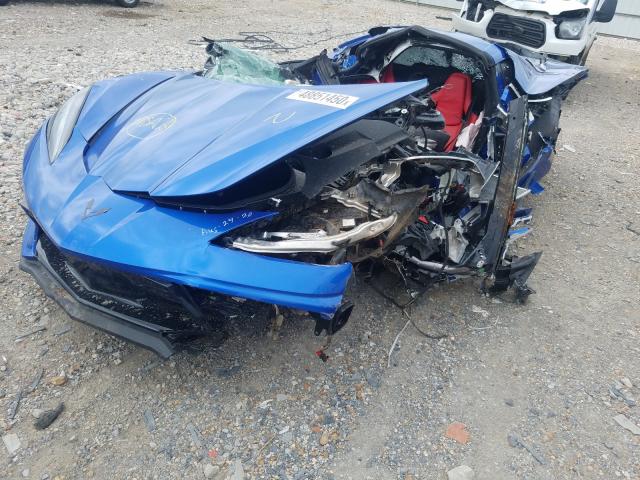 Here's an example that most definitely will not be seeing any road time again in its life. The longer you look at this car, the worse and worse it gets. Copart has it listed as having "biohazard/chemical" damage, and the interior looks just as trashed as the rest of the car. The current bid is $3,400, which could end up being the most expensive passenger side headlight assembly anyone will ever buy.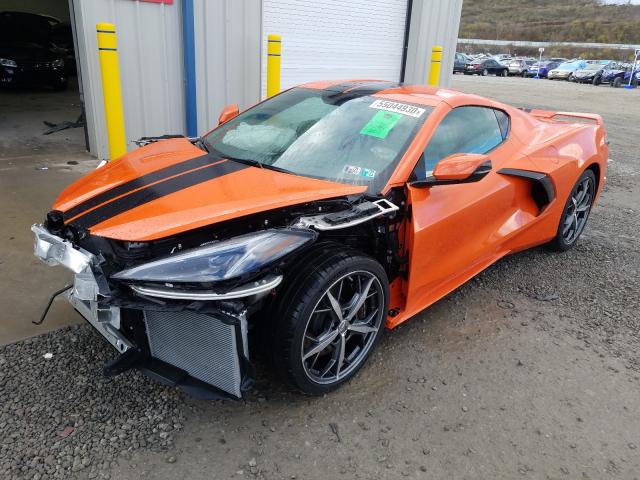 Rocking only 647 miles on the clock, this 3LT has an estimated retail value of $102,848, with the auction yet to begin. This particular one is listed as running and driveable at the time of arrival at Coparts, but that doesn't necessarily mean the others won't run (except the blue one, it's definitely not going to run).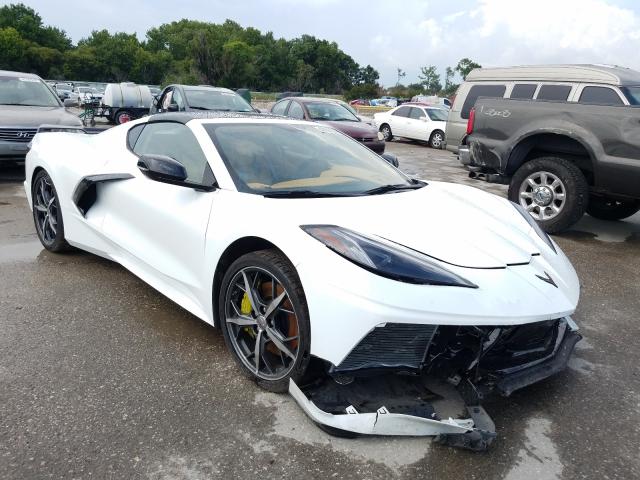 It's understandable that this C8 still runs, the damage isn't that bad - but the is pretty curious. A mildly damaged front end, with a completely managed rear wheel is enough to make you go 'huh?' We wonder if these cars come with the accident reports, because sleep will be lost wondering what happened to that poor wheel.