It wasn't found in a barn, but it was in somewhat barn find condition.
---
People will stash cars in all kinds of crazy places. We've written about a fair share of true barn finds, as well as cars hidden away in warehouses, fields, semi-truck trailers, rivers, and even one in a basement. This 1969 Dodge Charger Daytona is the first we've covered that was sitting in a mobile home trailer. What would possess a person to do such a thing is a question better answered by a psychologist, so we're not even going to try. Even better, we're going to marvel at the amazing condition this muscle car is in now that it's been cleaned up.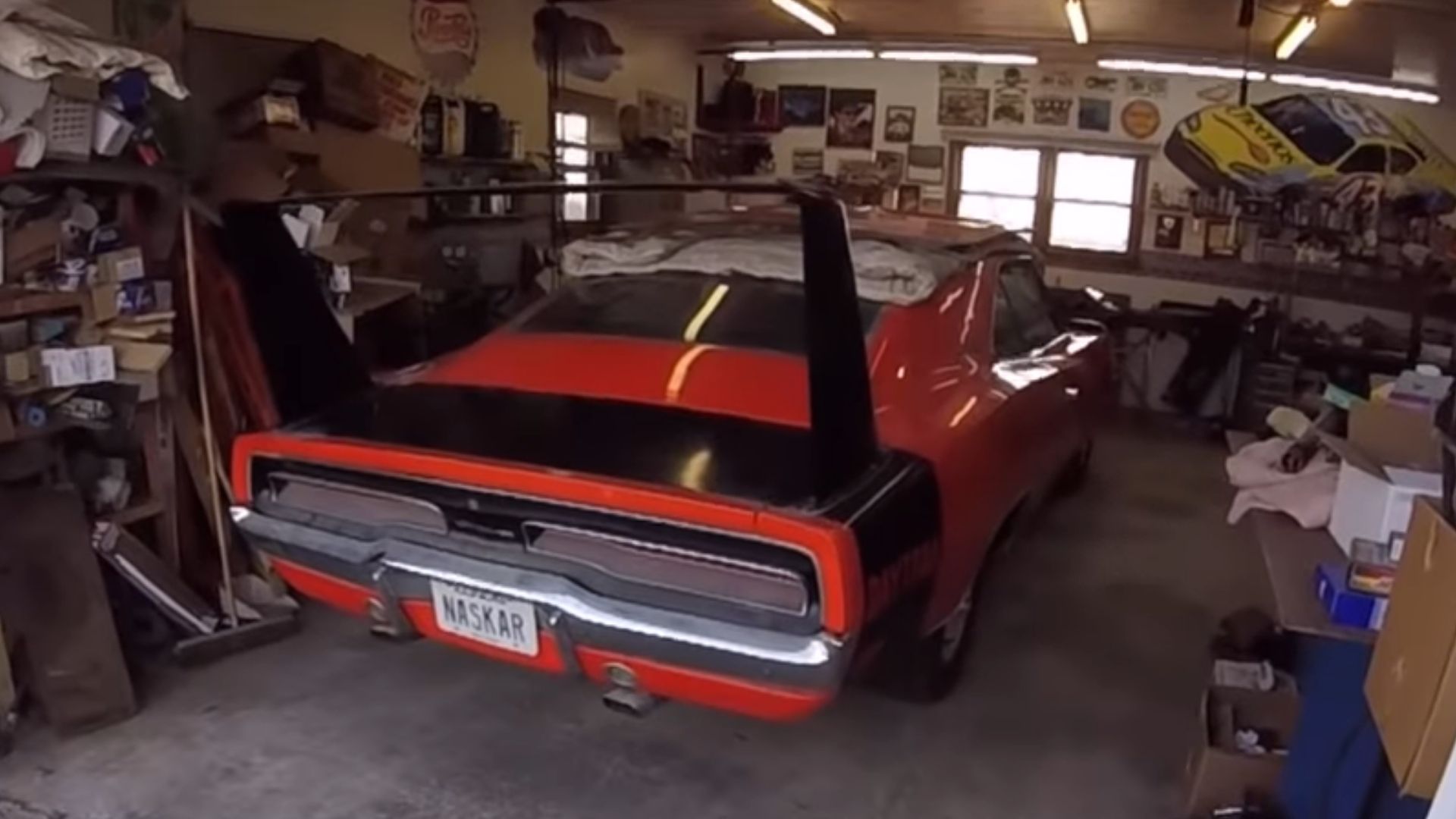 Not only was this now-beautiful Charger Daytona dirty, it was in pieces. It wasn't until 2019 the owner pulled the muscle car out and started assembling it. That's sadly all too common for someone to stash a car for so long without using a car cover, stabilizing fluids, etc. then suddenly pull it out and get it back to its former glory. You see in the video it looks like it was stored properly with a cover. Usually these cars which have been sitting for decades is the product of an owner who lacks drive, but that's apparently not the case here. There is a story behind it you can hear in the video.
Lest you get too excited, this Dodge Charger Daytona isn't going to be hitting the market anytime soon. The owner is getting it back in shape so he can drive and show it off. That's great news since cars were made for that very thing, not just sitting like a painting in a gallery.
The Daytona owner has some big plans. There are still other cars stashed in the trailer. One of them is a Plymouth Hemi 'Cuda, a muscle car with a legend larger than life and is guaranteed to cause a huge stir wherever you take it.