This is a good diversion during the endless lockdowns…
---
Thanks to coronavirus restrictions across North America, many of us are longing for the days when we can go back to the track and smell the sweet aroma of roasting tires. While we can't deliver the full experience, we can bring to you a video of a new Dodge Challenger SRT Demon taking on a range of classic American muscle cars at the drag strip.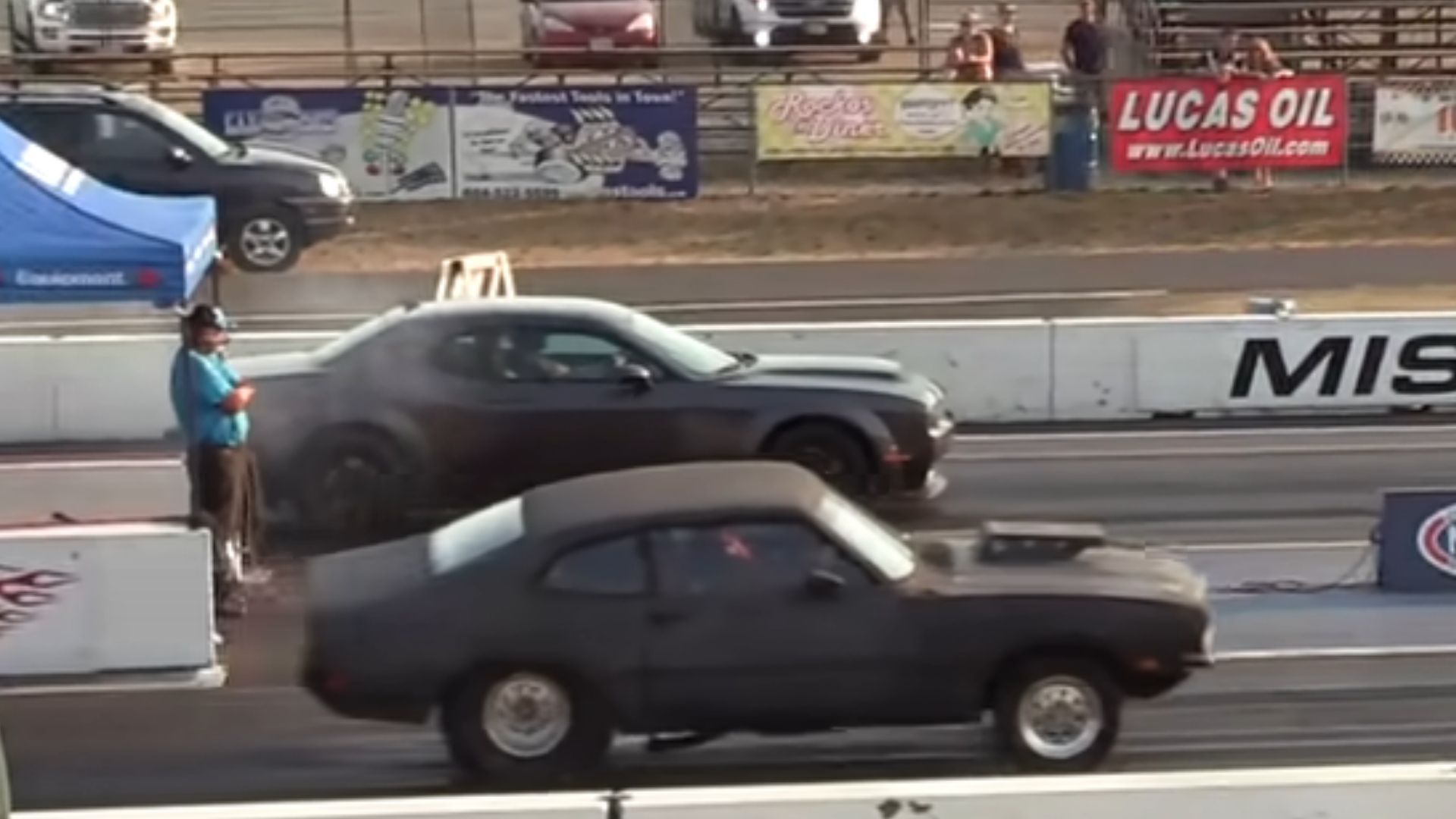 You'll notice in the video most of the challenging cars are pretty heavily modified. Before you whine that it's not a fair match, keep in mind the whining the Demon is doing comes from a supercharger bolted up to the 6.2-liter V8 pumping out a mighty 808-horsepower, rocketing the Mopar master from 0-60 in 2.3 seconds. The other cars need the extra help, trust us.
The secret to the Dodge Demon isn't just raw power, although that certainly helps. Dodge loaded the cars with carefully-designed features aimed specifically at getting down a drag strip as quickly as possible. Among them is the Demon Crate, which includes 18-inch front wheels and an engine controller designed to squeeze the full potential out of the engine or 840-hp. Lightweighting abounds, there's an advanced Launch mode which cuts fuel off to cylinders as needed, plus the transmission has a shorter 3.09:1 final-drive ratio designed for drag racing. The car can run on 100-plus-octane fuel with the Demon Crate, too.
Of course, all that technology won't correct for driver error. If you watch this video and are a Mopar fan, you might be screaming at the driver as he hesitates and makes other mistakes, especially against that super-quick Ford Mustang. Most of the Demon's runs don't get near the 9.65-second quarter-mile time Dodge advertised, showing that skill is definitely part of the equation.
Sadly, for those who didn't scoop up one of the 3,300 Demons there's no building a clone car. As we covered before, Fiat Chrysler has a system in place to keep those Demon-specific parts from being purchased by anyone who isn't a confirmed owner.