This is the classy Italian sports car you've been wanting.
---
There's no denying that the first thing to pop into almost anyone's head at the mention of Lamborghini is in-your-face styling with plenty of geometric shapes pointing just about every direction. While that might be fun, the more subtle, sophisticated nature of this 1987 Lamborghini Jalpa can be even more appealing.
Perfectly accentuating the simple lines of the car body is Pearl White, which pairs exceptionally well with the Red leather interior. White piping on the seats adds a nice touch, while Red carpeting keeps the cabin feeling consistent. Even the trunk has Red carpeting, demonstrating the kind of luxury you get with this classic ride.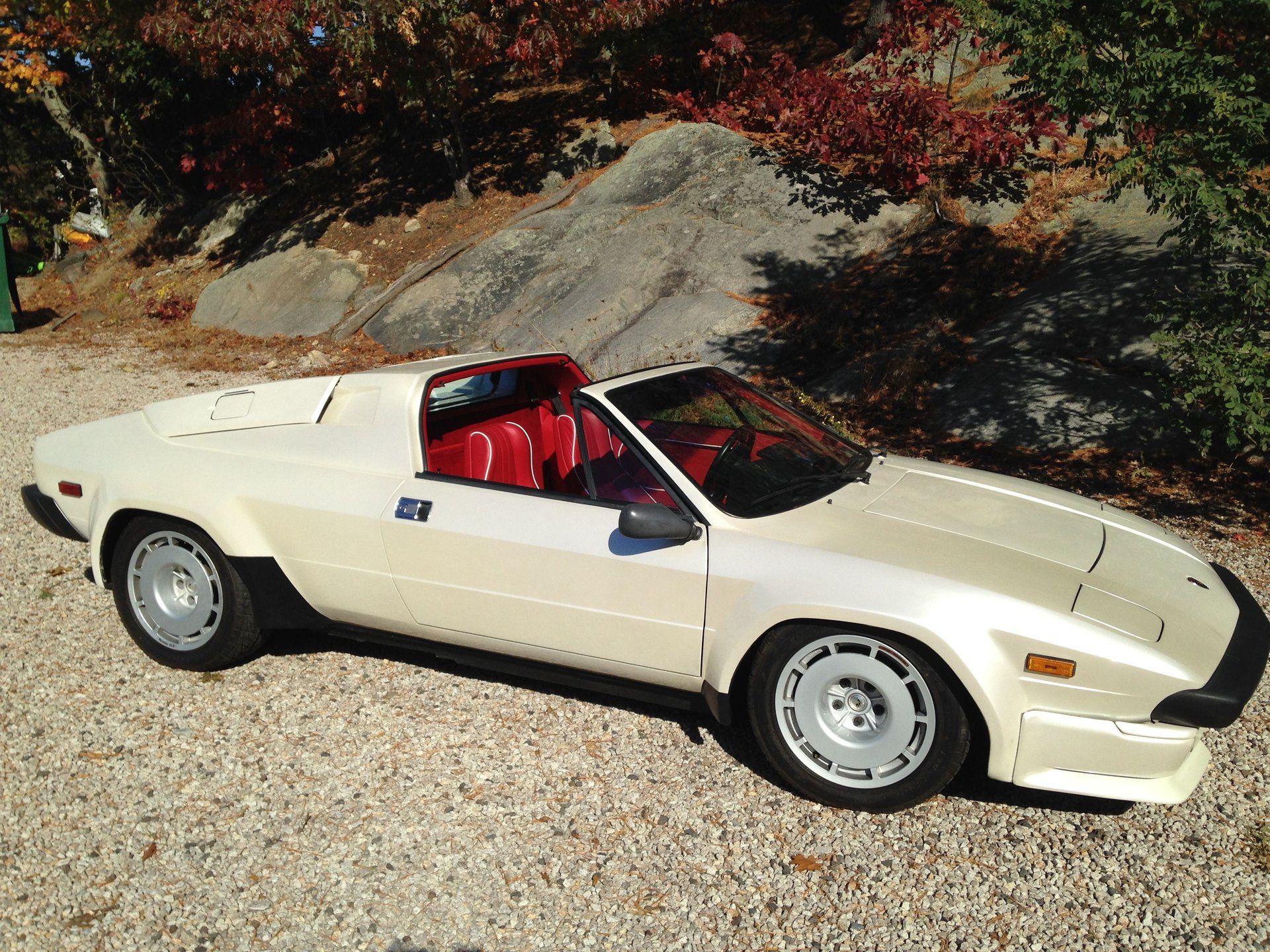 Speaking of luxury, air conditioning is included so you're not sweating it out in the summer. If you want fresh air instead, there's a targa top which the seller says fits well, so that means not having to deal with that annoying rattling or leaks.
Fun comes in spades with the mid-mounted 3.5-liter V8 engine paired up to a 5-speed manual transmission. The engine features double camshafts and was based on the V8 used in the Lamborghini Silhouette. That setup is good for a factory-rated 255-horsepower and 225 lb.-ft. of torque, so this sports car can get moving and provide plenty of good times on the road. On top of that, handling is excellent for a 1980s vehicle, so this is a great weekend ride.
Just like other Lamborghinis, the Jalpa name originated with a famous Spanish fighting bull. It was Bertone who designed the car. As the entry-level vehicle for the brand, the Jalpa was sold alongside the flagship Lamborghini Countach.
While everyone fantasizes about driving the supercar, the Jalpa features superior rearward visibility and doesn't require you to wrest with it at lower speeds as you travel through city traffic. In other words, this is a classic Lamborghini you can actually live with.
Thanks to financial troubles in the 80s, Lamborghini only made 410 Jalpas, which is why you don't see many of these cars today. If you want to make this one yours, contact the dealer, Charles S Crail Automobiles.
More Lamborghinis