Listed at $105,000, put those haggling skills to use on this Chevy-powered Italian exotic.
---
When a Lamborghini Diablo comes to mind, a fierce V12 comes to mind stuffed inside its exotic aerodynamic body. The thing with a '95 Lambo Diablo is whether or not this Italian V12 is reliable considering its over 20 years old and prone to catching fire. That isn't a worry here since the engine has already been replaced due to that exact issue, but it isn't powered by what would be considered conventional. In fact, this retro Lamborghini is American powered in the form of a Chevrolet LS3 V8.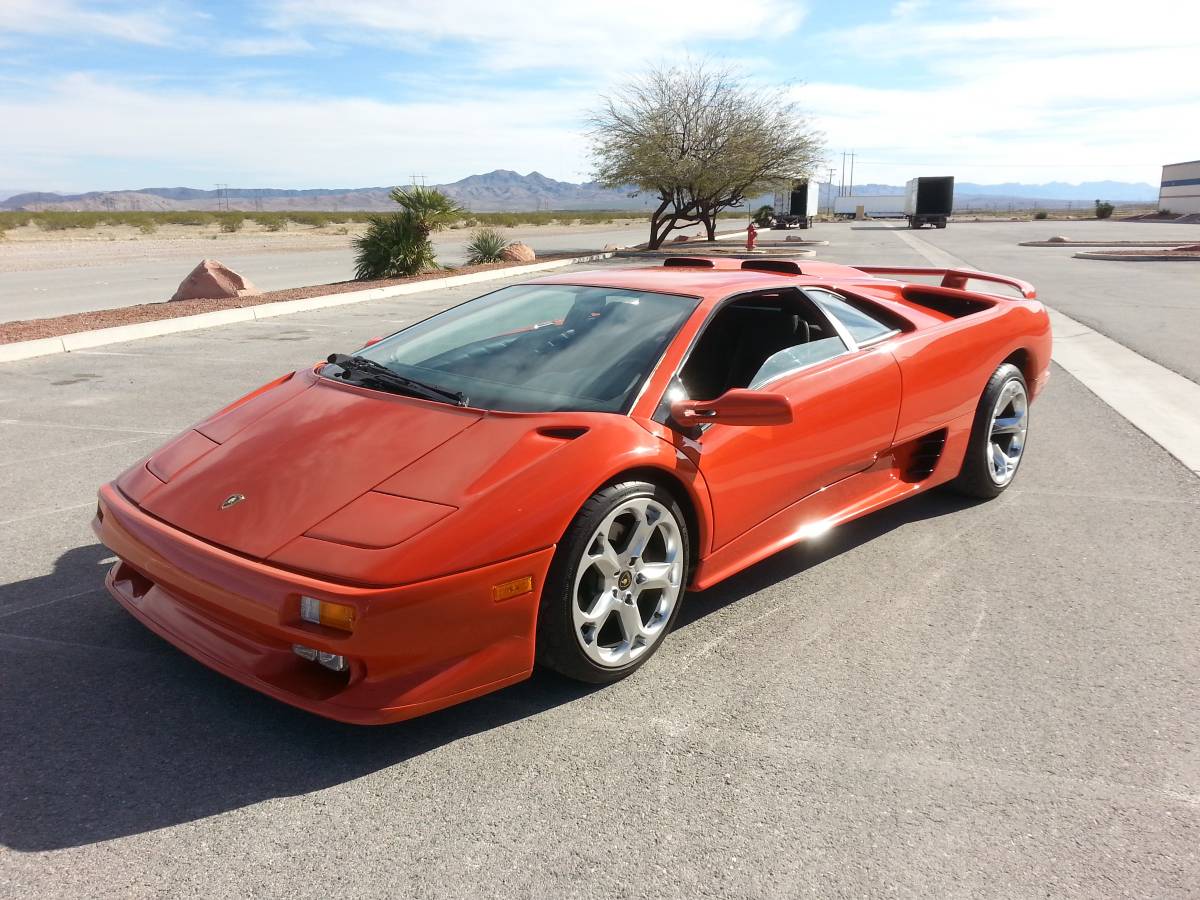 Of course, this Diablo is listed for sale on Craigslist, a place full of gems when it comes to vehicle listings. The LS3 Chevy crate motor has an output of 430-horsepower in stock form, but the description in the ad says that this car has been modified to make 550-horsepower. As Road & Track states, that is the same as a 2001 Diablo VT 6.0.
This Lambo is a bit of a mutt when it comes to its mechanicals. Not only is it powered by an American V8 engine, it was given some German bits from a Porsche 911 such as a G-50 gearbox, limited-slip differential, billet end plate, and cable side shifter. With these replacements, the car is much lighter than it was as a stock Diablo. Open the doors to an interior that has been updated with orange contrast stitching with Alcantara and leather heated seats. Even cupholders can be found inside which is not the norm when it comes to supercars from the '90s.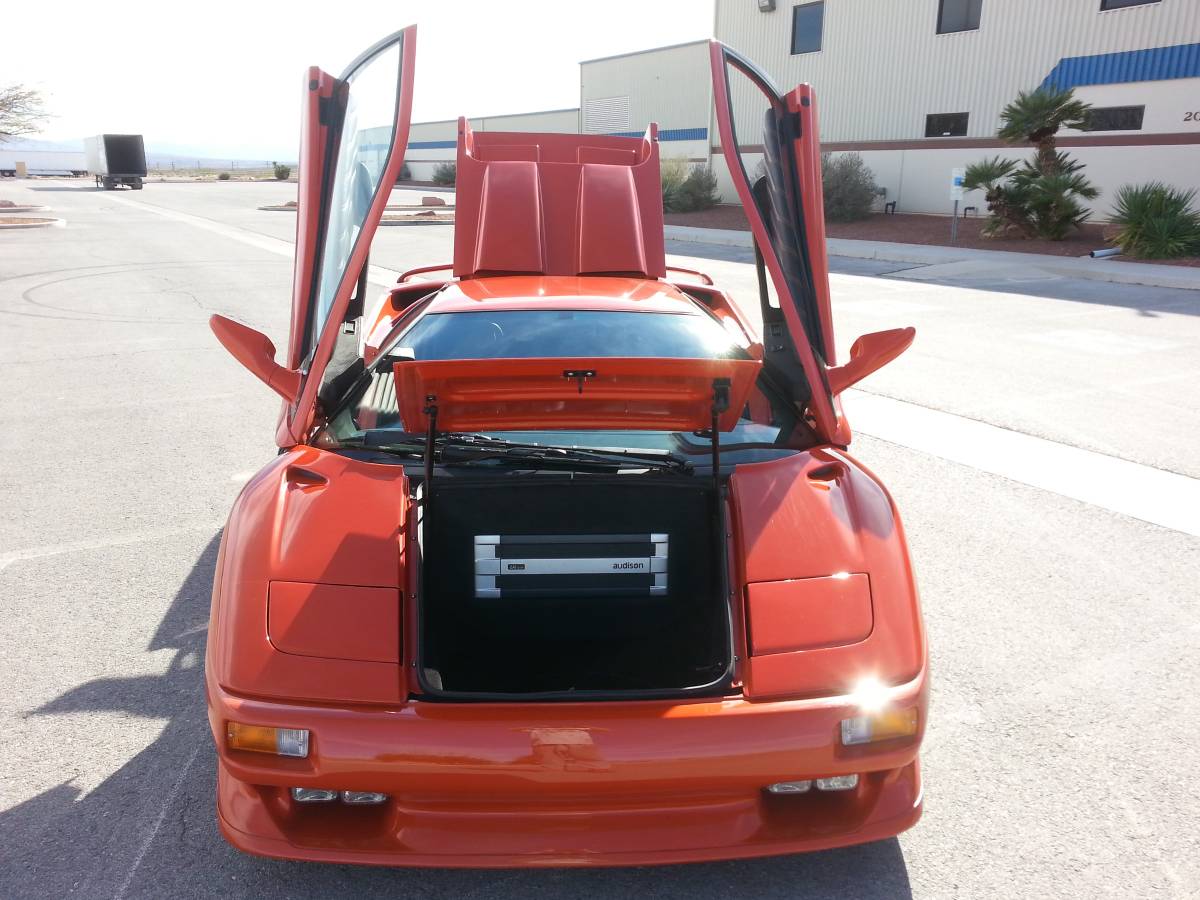 To build a Lambo Diablo would cost more than the $105,000 asked, so this is a cheaper option if wanting to build an LS-swapped exotic. However, one would have to trust the seller's words about the car which can be easier said than done when it comes to Craigslist ads regarding vehicles, stock and modified alike.