The official auction of the Amelia Island Concours d'Elegance kicks off soon.
---
The official auction company of the world-renowned RM Sotheby's Amelia Island Auction event is kicking off today, and we've been waiting a all year for this. Attracting some of the most prestigious cars in the word, Saturday is being dubbed "Supercar Saturday", which will feature some of the most impressive cars around. Learn more in the release from RM Sotheby's below.
From a Spyker Spider to a Steel Blue Speedtail, RM Sotheby's next auction event has supercars in stock.
Which era of supercar do you consider supreme? Though supercars are thought to be a modern invention, selling cutting edge technology packaged in no-compromise styling and the idea of a truly superior car is likely as old as the automobile itself. From the Cadillac V-16, which was the first to be formally advertised as a "super-car," to the most recent addition to McLaren's Ultimate Series, the three-seat Speedtail, much of the appeal of owning a car that can claim to best all competitors is an enduring goal for all automakers. Pushing the envelope in terms of performance is certainly the aspiration of all engineers.
RM Sotheby's understands the inherent appeal that comes from these lofty goals, and how they translate into top-of-the-line production cars. Built in limited quantities and coveted by a worldwide network of enthusiasts, supercars and hypercars have come into their own in terms of collectability. With so many options these days in terms of outlets offering supercars, it is now more important than ever to choose the auction house that selects only the most prime examples. Proudly hosting not only one halo car, but a list of them, including low mileage and prototype examples (not to mention a trio of true hypercars), RM Sotheby's next in-person event on 5 March 2022 at The Ritz-Carlton Resort on Amelia Island, Florida is the best supercar selection available now: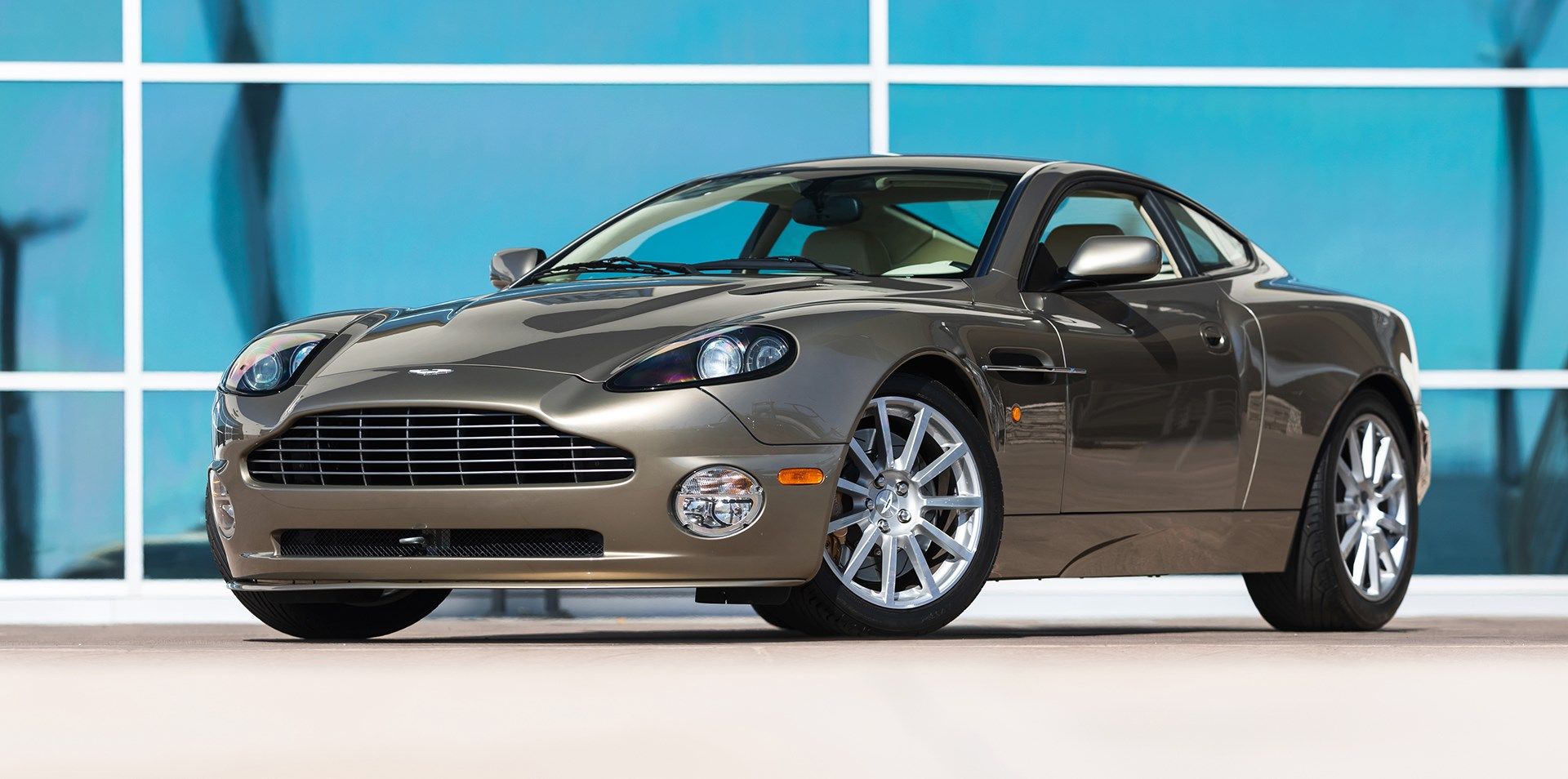 2005 Aston Martin Vanquish S
Estimate: $125,000 - $150,000 USD | Offered Without Reserve
Reigniting the Aston Martin brand itself with a characteristically expressive Ian Callum design, this car is worthy of consideration as a supercar for its flagship status and V-12 engine. With numerous upgrades, both practical and aesthetic, encompassing suspension, braking, and steering over the standard Vanquish (not to mention total output from its revised V-12 increased to 520 horsepower and 425 pound-feet of torque), the S model was dedicated to achieving 200 miles per hour. Recent interest has turned back to this era of Aston Martin, in part thanks to Callum's own Vanquish 25 revival, and this scarcely used, 1,699-mile, Glengarry Gold-over-Parchment example is sure to be desirable for Aston fans that want to garage a modern classic.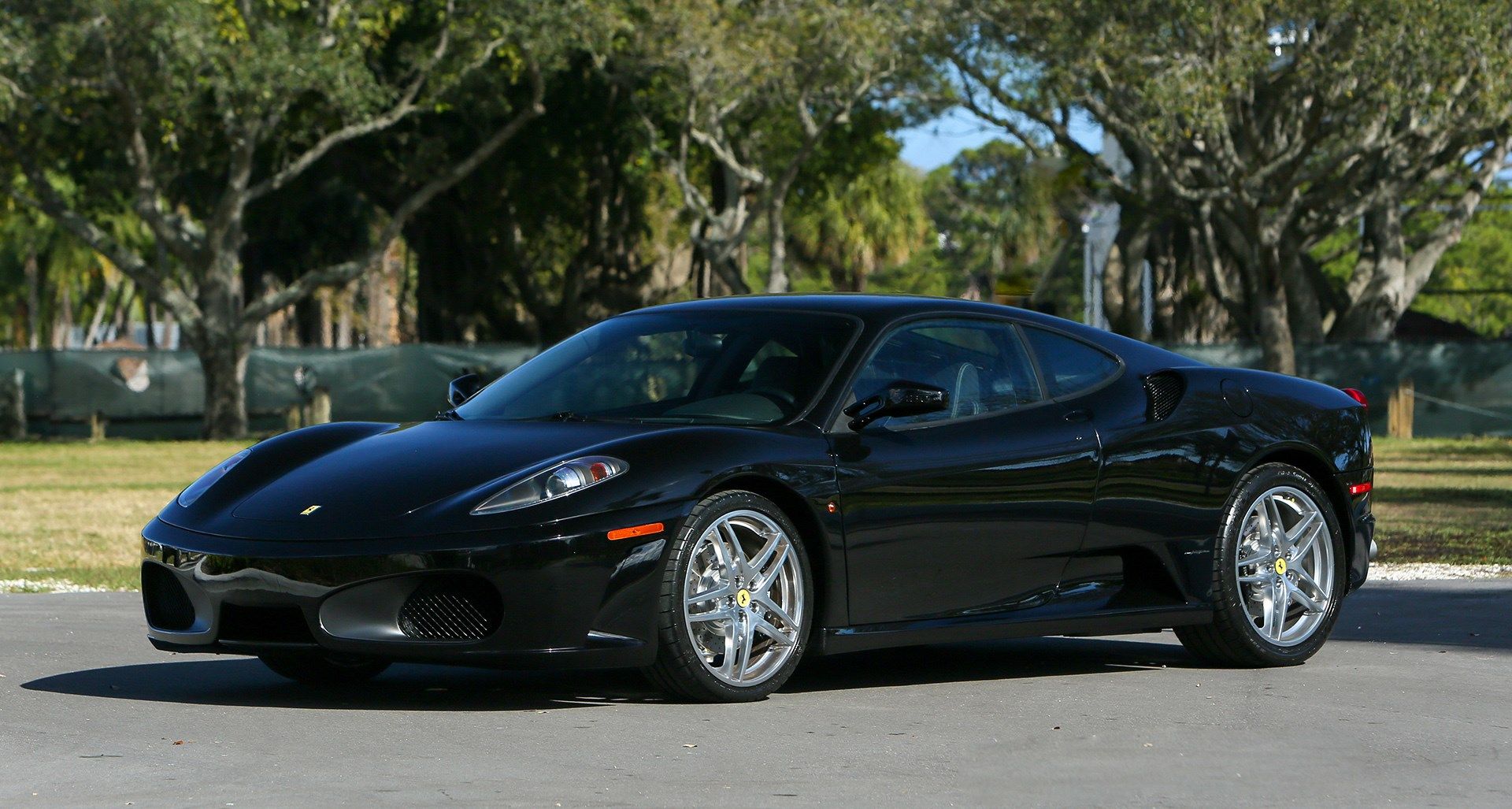 2006 Ferrari F430
Estimate: $350,000 - $450,000 USD
While some would consider the mid-engine Ferrari models from the new millennium to be mere sports cars, among those who grew up with the 360 Modena and F430 models, they certainly offered the same poster car appeal of some of the most legendary prancing horse examples ever made. Surely, the one-of-a-kind specifications of this specific F430 elevate it to the level of supercar status: A gated six-speed manual transmission and a Nero-on-Nero paint scheme. Only 216 copies of the F430 were dispatched to North America in total, and with this example's Giallo tachometer, Daytona seats, and all-important stick shift option, it surely makes this an opportunity the true tifosi will not want to miss.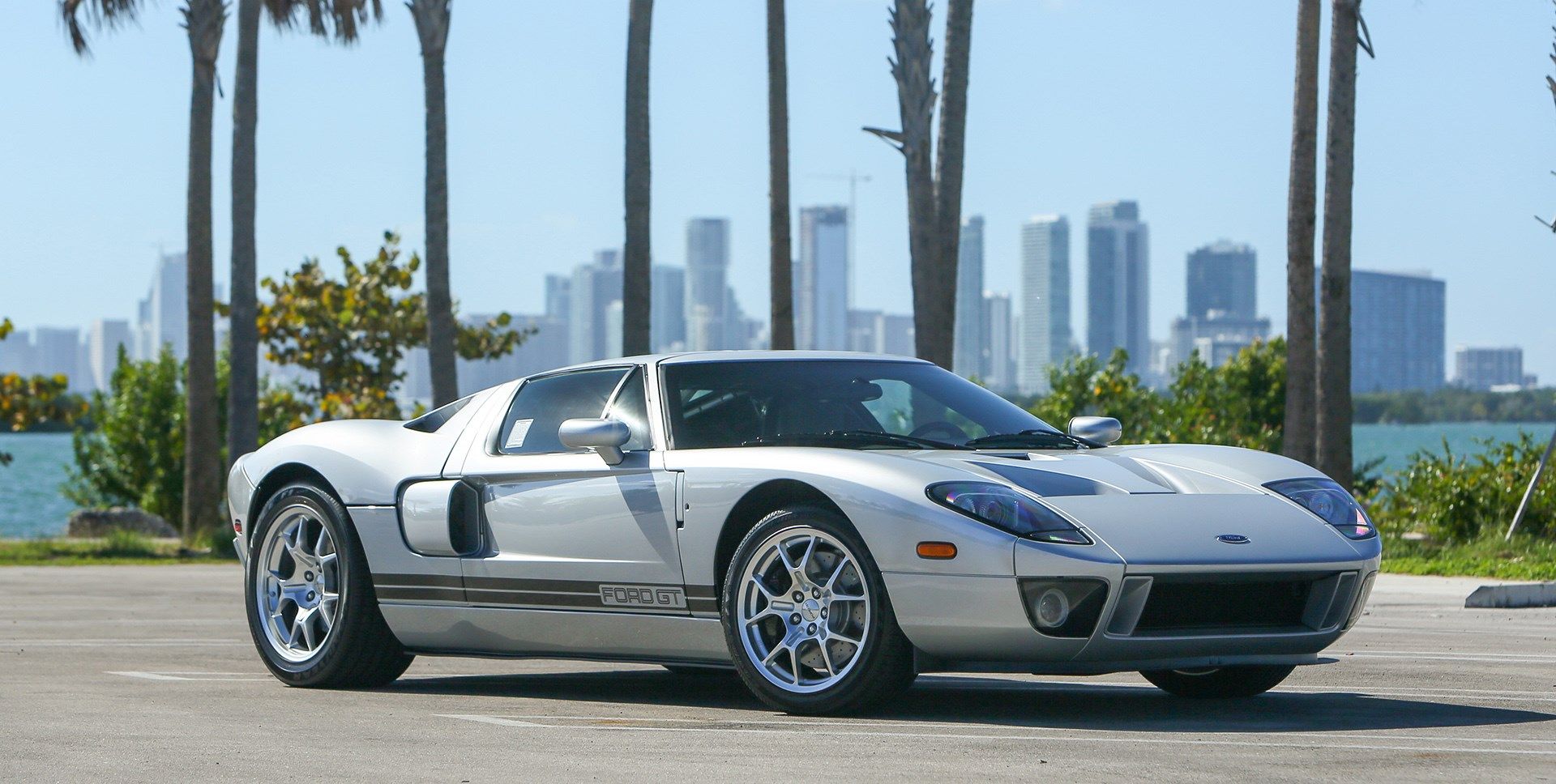 2005 Ford GT
Estimate: $400,000 - $500,000 USD | Offered Without Reserve
Of course, it would not be a properly extensive supercar selection without mentioning the Ferrari F430's main North American competition. The proper halo car heir to Ford's great endurance racing success from the 1960s, the highly capable Ford GT has taken on new degree of collectability among those who appreciate the blend of American muscle and designer Camilo Pardo's tasteful styling. This example is perhaps more tasteful than the average Ford GT, as it is one of a mere 26 which were painted in Quick Silver with the so-called "hood stripe delete" option, leaving only its iconic side stripes as ornamentation. Showing only 463 miles at the time of cataloguing, this uncommon Ford GT would make a tasteful addition to any American collection.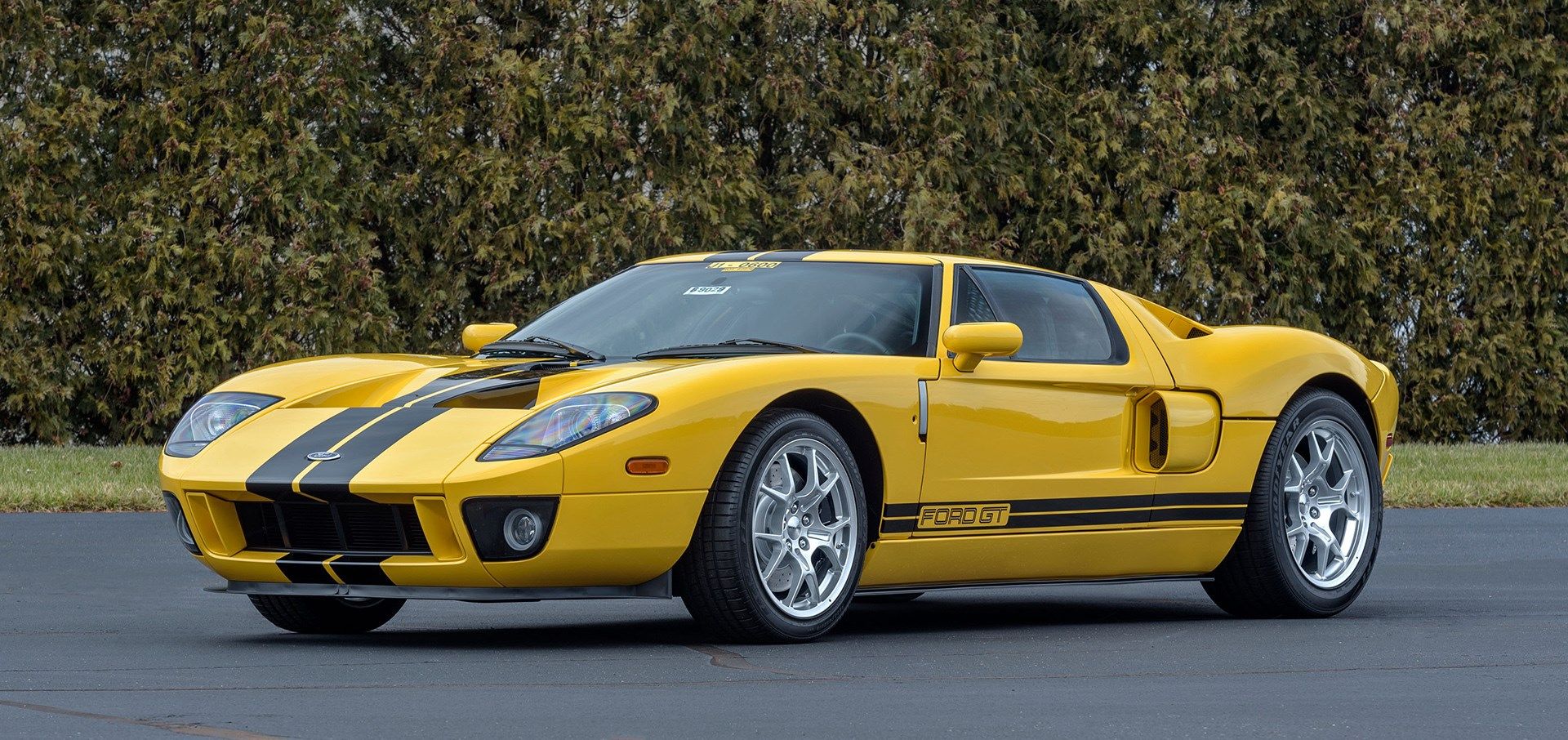 2006 Ford GT
Estimate: $400,000 - $500,000 USD
Deep supercar selection means that interested parties can choose between two different flavors of Ford GT. In contrast with our subtle silver example earlier, this GT is clad in the rarest color combination seen on the designed-in-Detroit halo car from 2006. Wearing a Speed Yellow paint scheme with full stripes, this example is one of a mere 75 ordered in the same shade, and only one of 69 sporting the full stripe package. Another avenue for collectors to focus on when it comes to differentiating Ford GT examples is the total mileage. This example has retained its delivery mileage and not much more, showing a mere eight miles on its odometer at the time of cataloguing, as well as retaining its pre-delivery window stickers. A fresh Ford GT in an exciting color.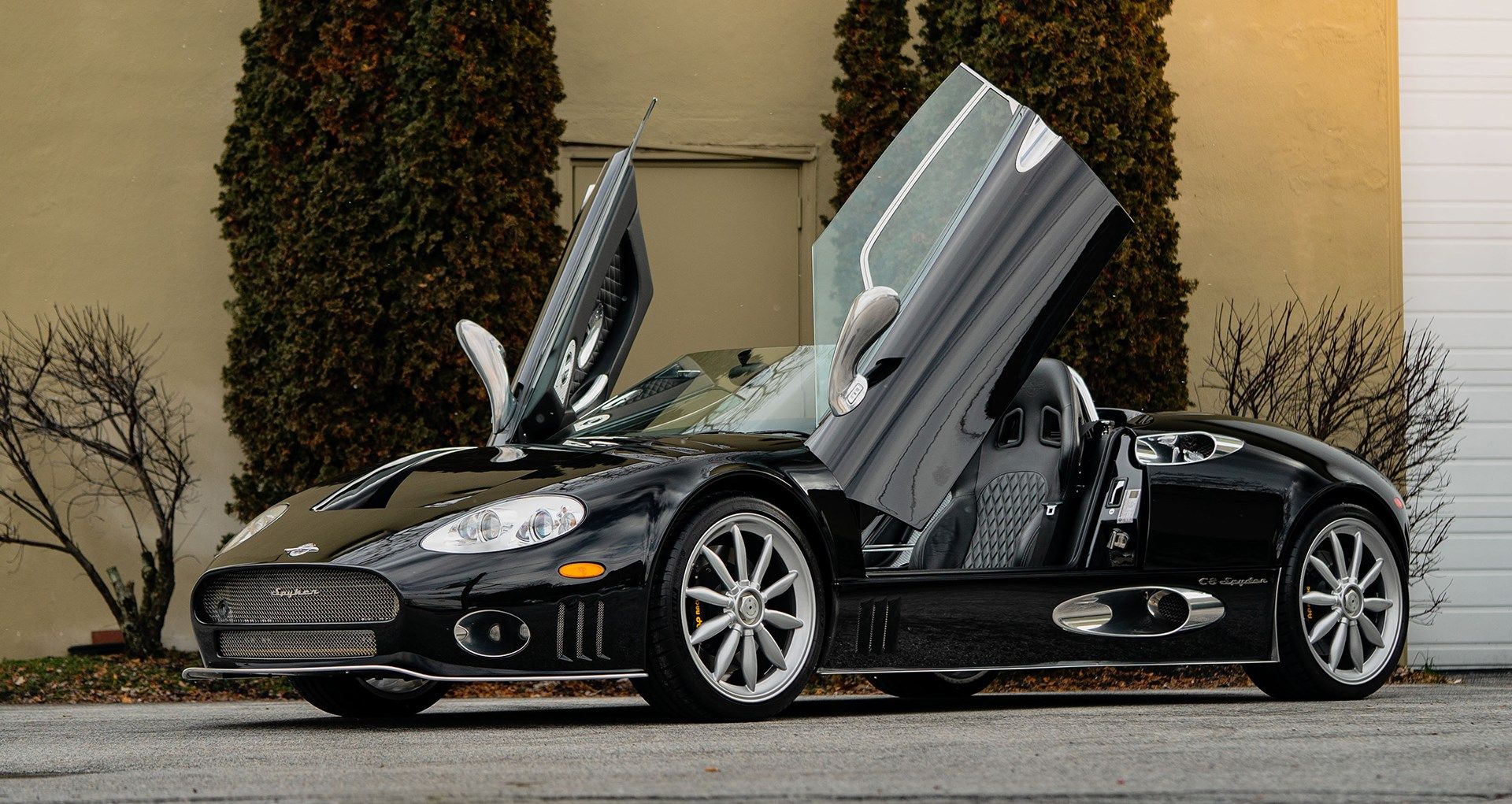 2006 Spyker C8 Spyder
Estimate: $300,000 - $325,000 USD
Moving from a supercar sporting an uncommon color combination to a scissor-doored, Dutch-built, open-top that is flat-out rare no matter the shade, this Spyker C8 Spyder is one of only 140 made worldwide. Of that percentage, this example is one of a fraction that were fitted with a black interior, and one of an even smaller number that were destined for the US market. Having been prepared for this sale mechanically with an engine-out service at the hands of marque expert Chris Mora, this auction represents a rare opportunity for supercar collectors with discerning tastes to acquire a scarcely seen Spyker in a triple-black colorway.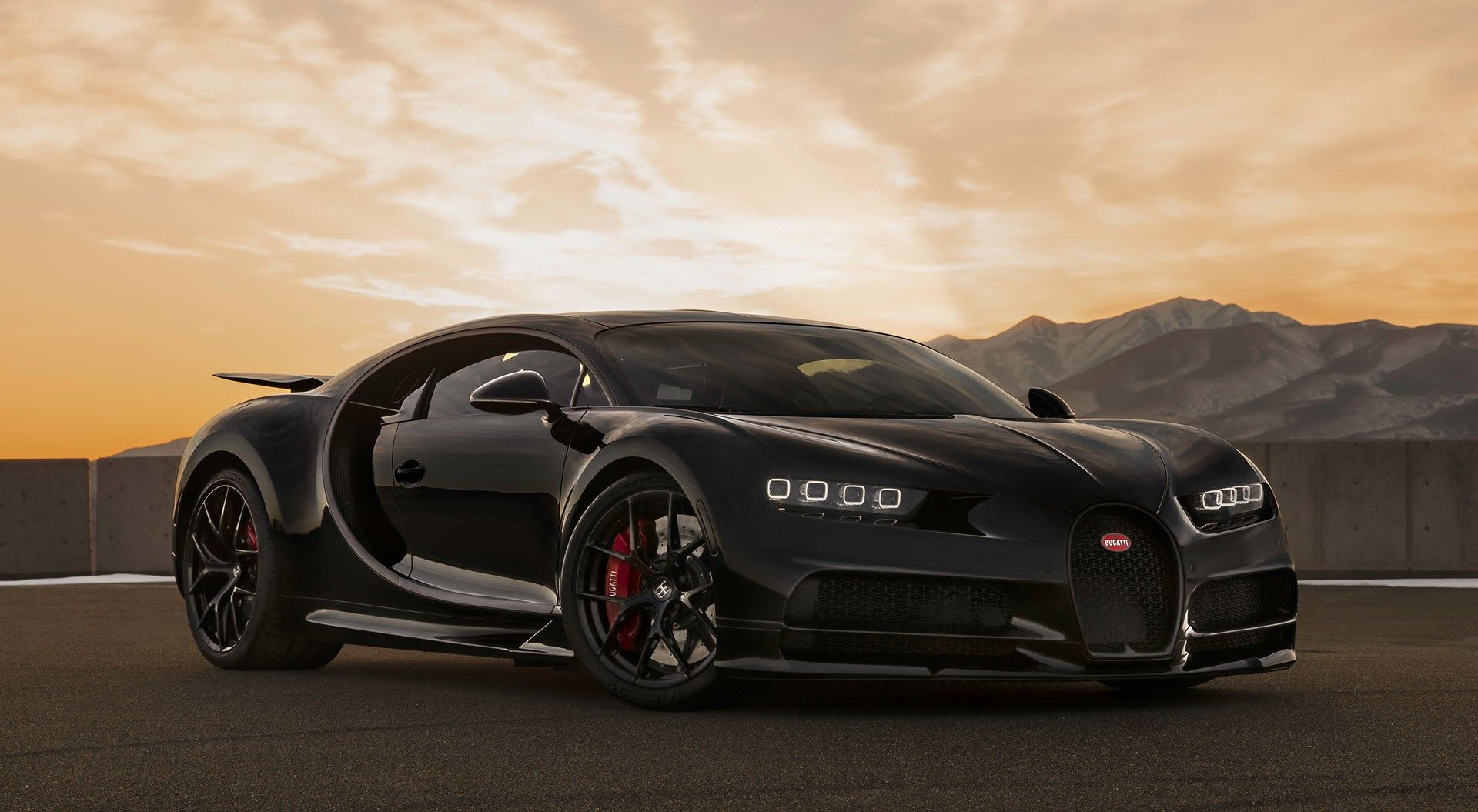 2019 Bugatti Chiron Sport
Estimate: $3,000,000 - $3,300,000 USD | Offered Without Reserve
For some high-performance aficionados, the idea of hybrid power is not as interesting as raw displacement paired with an industry-leading cylinder count. We have summarized this extremely impressive hypercar in a separate post highlighting all three Bugatti examples available at Amelia Island, but its place atop the top speed leaderboard among production vehicles, as well as its hypercar status, merits an additional inclusion here. More impressive even than its Veyron predecessor or the so-called "standard" Chiron on which it is based, the Chiron Sport was able to run the Nardo Ring in Italy five seconds faster than the base-level Chiron. This striking example was customized with $301,000 in additional factory options, and its numerous interior and exterior echoes of Satin Italian Red finish contrast perfectly with its deep Nocturne paint scheme. Truly a hypercar to rule them all, this example recently received its two-year service at O'Gara Coach Company in Southern California in late 2021 and is ready to form the centerpiece of its next owner's collection.
#TheAmelia #AmeliaIsland