This supercar is a true time capsule as if it just rolled off the assembly line in 1990.
---
There is a 1990 Lamborghini Countach for sale, and astonishingly, the wedge-shaped supercar news hasn't even broke 100 miles on the clock - just 83 to be exact. A true time capsule, Lamborghini Montreal has the Countach for sale, and they slapped on a sticker price of CAD $799,900 ($568,496 US Dollars). Considering this 20-year-old Lambo might as well be basically brand spanking new and hasn't seen the light of day in awhile, that's not a terrible price for someone who can afford to throw down over half a million dollars.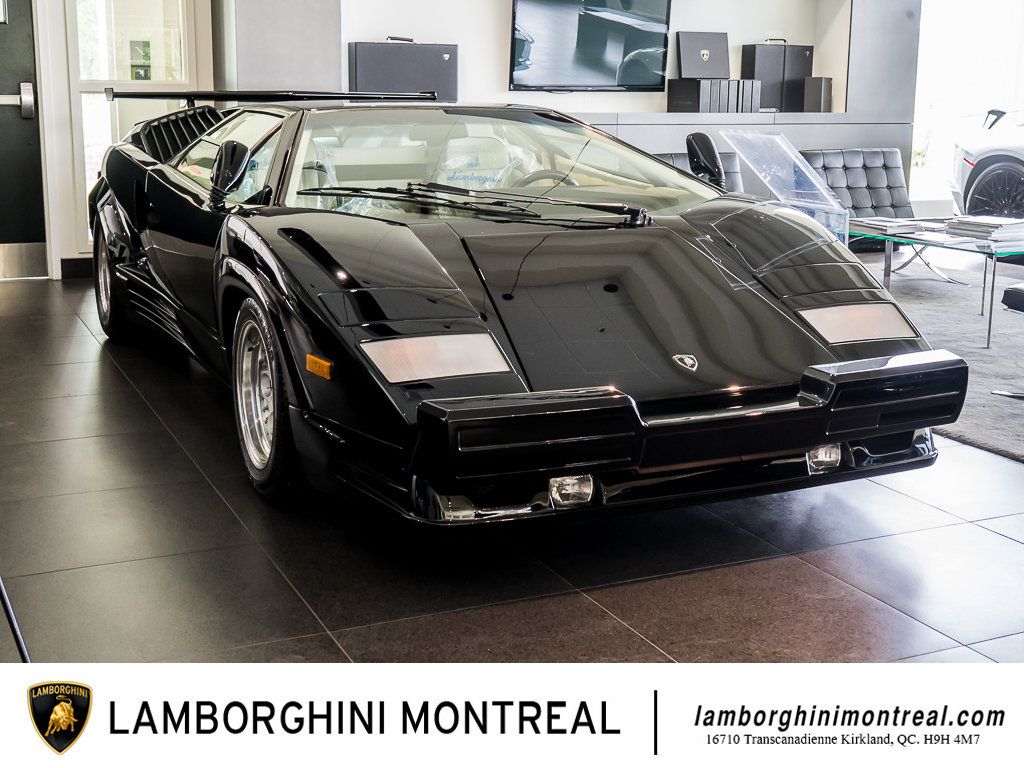 Looking for a used Lamborghini Countach can be a daunting task if you're in the market for one, and it's extremely rare to come across one as mint as this. This would be one to snag up if you have the means, and of course the price will only go up if you keep it in this ultra-low mileage, factory-fresh condition. Even better, this particular example is a 25th Anniversary edition - just 1 of 657 ever built.
This Countach variant was named to commemorate the Italian automaker's anniversary in 1988, and the brainchild behind its design and bodywork was Horacio Pagani. Similar to the 5000QV, the 25th Anniversary model was given a few changes including the redesigned front air intakes, new skirts, and distinctive air ducts to force cool air to the engine. Even more, this Lambo features timeless alloy forged two-piece wheels on all four corners. To make this car road-legal in the United States, a front bumper add-ons were installed to comply with U.S. specifications.
Some of these changes didn't sit well with enthusiasts, mostly the fin stakes housed inside the primary rear intake duct openings, which was essential for improved cooling and gave off a Ferrari Testarossa vibe. Whether people loved it or hated it, there was no denying that this car could move. In fact, the 25th Annniversary Edition was quite possibly the fastest version of the Lamborghini Countach models. The supercar accelerated from 0 to 60-mph in 4.7 seconds and nabbed a top speed of 183 miles per hour.
Equipped with a rear mid-engine and rear-wheel-drive, the wedge-shaped Countach is powered by a 5.2-liter V12 engine with an output of 449-horsepower and 369 lb/ft or torque.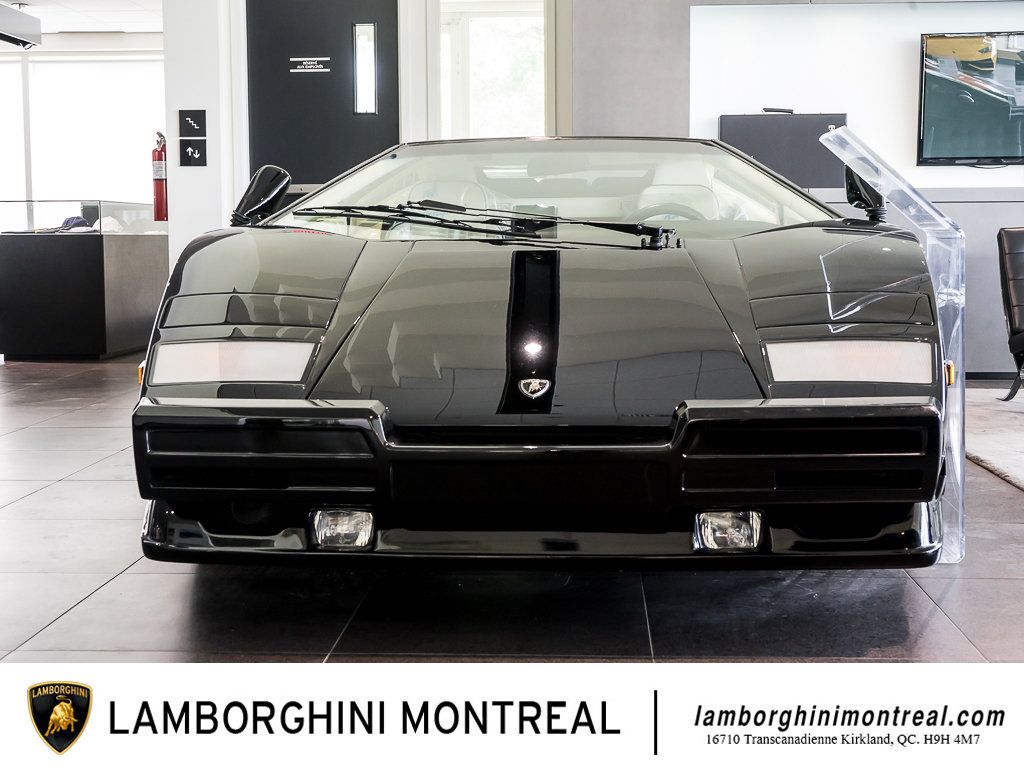 Inside, a cream color can be found on the leather upholstery, the transmission tunnel, and door panels. Contrasting black leather can be found on the steering wheel and across the dashboard. To keep things protected, the car still has its original plastic over the leather from 1990.
Source: CarScoops
Read More Lamborghini News Here...