It's been delayed, but the auction is finally almost here…
---
Every year, Mecum Auctions holds the Mecum Annual Vintage & Antique Motorcycle Auction in Las Vegas, making it the destination for collectors and enthusiasts hoping to score something sweet. With things returning somewhat to normal, the auction is set to begin on April 28 and will go through May 1 with an estimated 1,750 motorcycles crossing the auction block.
Check out thousands of barn find motorcycles all in one location here.
As you might imagine, with so many vintage and antique motorcycles crossing the auction block it's dizzying trying to keep track of them all. That's good news for anyone hoping for less competition when bidding for that special something. However, certain auction lots are attracting considerable attention.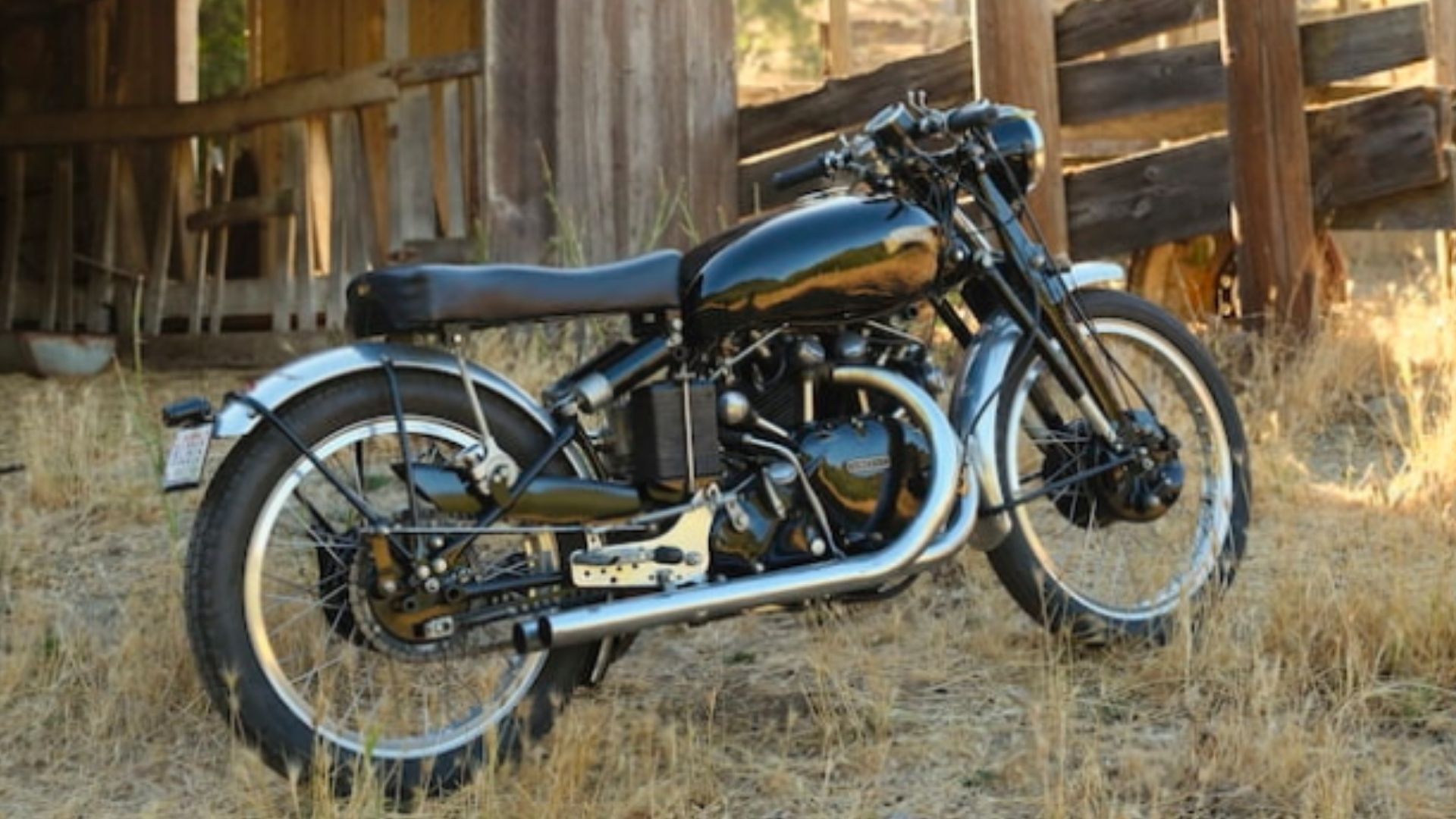 Just one of many stars of the 2021 Mecum Annual Vintage & Antique Motorcycle Auction is a 1917 Excelsior Big X. Amazingly, the historic bike has been kept in original condition with its Luxor acetylene head lamp, military fork, and other unique details. While it can't be licensed to ride on public roads, it's still an interesting slice of two-wheeled history.
One collection containing examples of each of the 12 Harley-Davidson Knuckleheads made from the late 1930s to the late 1940s is also causing some buzz. Many enthusiasts are absolutely fascinated by Knucleheads, so the announcement that a dozen well-preserved examples which were squirreled away in a private collection in Tacoma, Washington will be headed to the auction block has whet the appetite of many.
Those 12 Harley Knuckleheads are part of a collection of about 50 vintage and antique bikes assembled by Johnnie Clifton Burgin and his wife. The J.C Burgin Collection features many other amazing, historically-significant motorcycles, like a 1939 Nimbus Four Cylinder and a 1907 FN Four.
Perhaps the biggest draw to the auction is a 1950 Vincent Black Lightning, which is a motorsports legend. The model was unveiled for the 1948 model year with a fire-breathing 70-horsepower engine, which was considerable for the time, making it a force to be reckoned with on the racetrack. It also has the ability to hit 150 mph, outstripping other motorcycles and cars from back in the day.
If all that superlative performance isn't enough to impress, the rarity of the Vincent Black Lightning should. Production was capped at just 31 motorcycles, so it's not exactly common to see one change hands. Even though bidding will likely surpass most attendees' budgets quickly, all eyes will be on this bike when it crosses the block.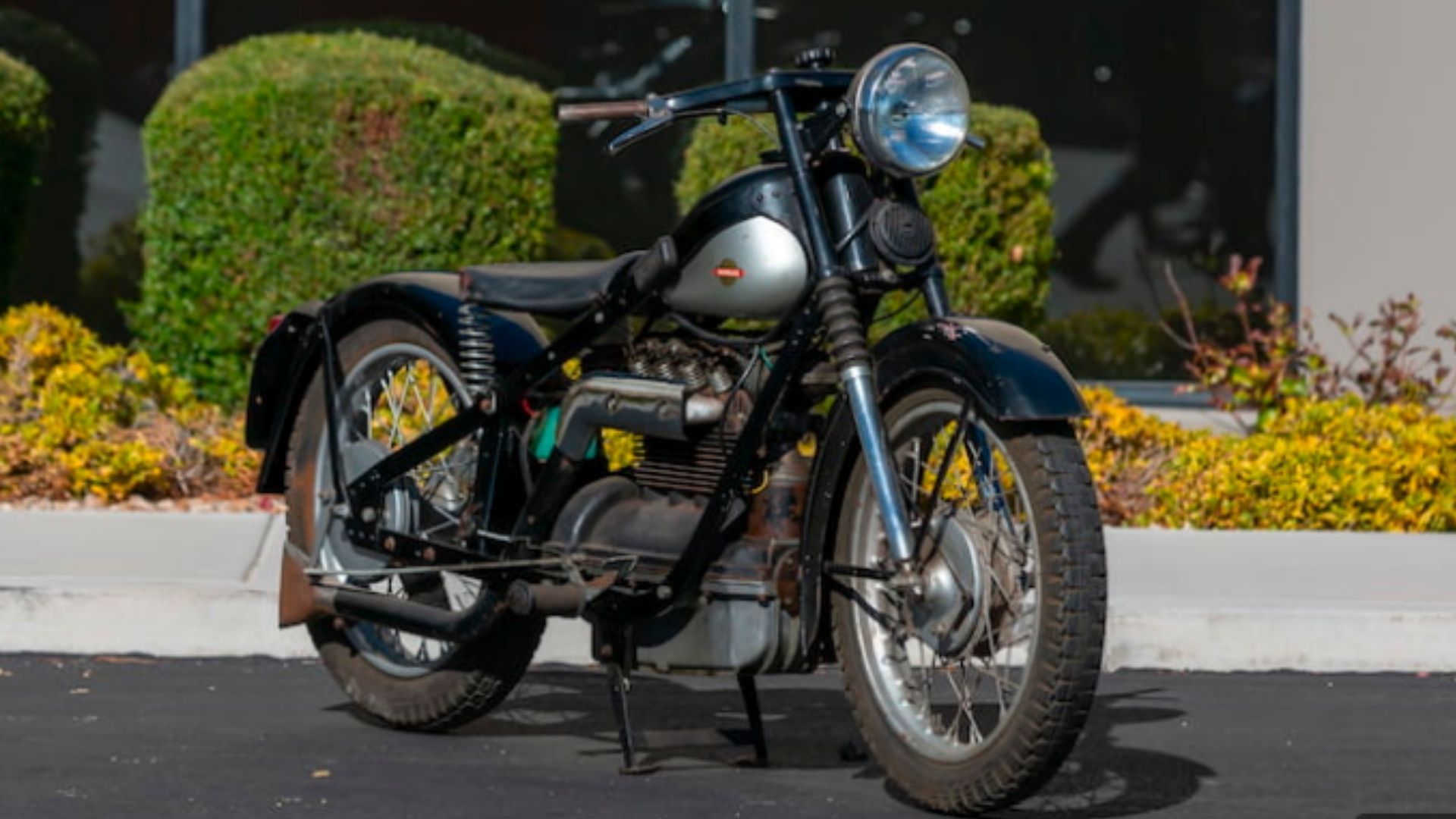 For the first time, the Mecum Annual Vintage & Antique Motorcycle Auction will be held at the Las Vegas Convention Center. In years past it's taken place at South Point.
Originally, the Mecum Auctions Las Vegas motorcycle auction was set for January 26-31. With concern about the spread of COVID-19 in mind, the auction house pushed the event back to start in late April. Also, both the state of Nevada and the city of Las Vegas extended restrictions because of the viral spread. Now that this and other delayed industry events are finally being held, it's like a signal that life is starting to return to somewhat normal.
With about a month's notice, Mecum Auctions decided to switch both the dates and venue of the annual auction. There have been doubts about how many people will attend and what the results will be, but we'll know soon enough what effect, if any, the switch has. Mecum says it will provide shuttle services from South Point for those who can't get out of their hotel reservations to be closer to the Las Vegas Convention Center.