This rare, low-mileage Lambo is ready to join your supercar collection.
---
Lamborghini is a brand known for its extravagance, performance, and dedication to its audience of power-hungry car enthusiasts. Creativity has been one of the driving factors behind this incredible success, as you can clearly see with models like the Aventador, which are utterly unique from anything else on the supercar market. Examples like this 2017 Lamborghini Aventador SV LP750-4 lead the pack in performance and brilliance.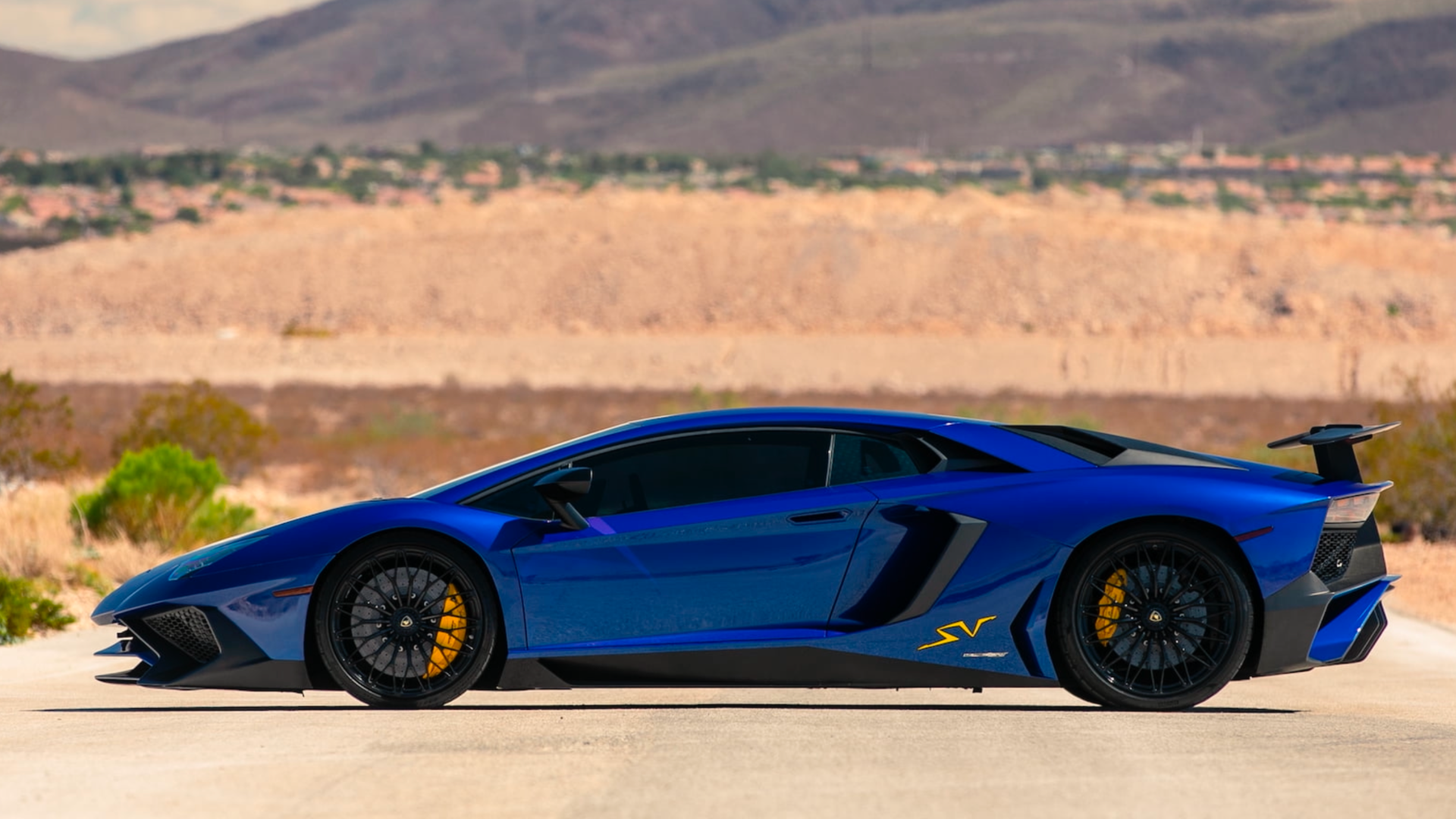 Powering this fiery automotive legend is a naturally aspirated V12 engine known for its high displacement and massive power figures. This particular model makes 740 horsepower and 509 lbs-ft of torque. Furthermore, all of that power is delivered at a high revving 8,500 rpm, making it scarily fast compared to most sports cars and supercars. Backing the powerful engine is a ISR 7-speed automatic transmission that funnels power into the all wheel drive platform.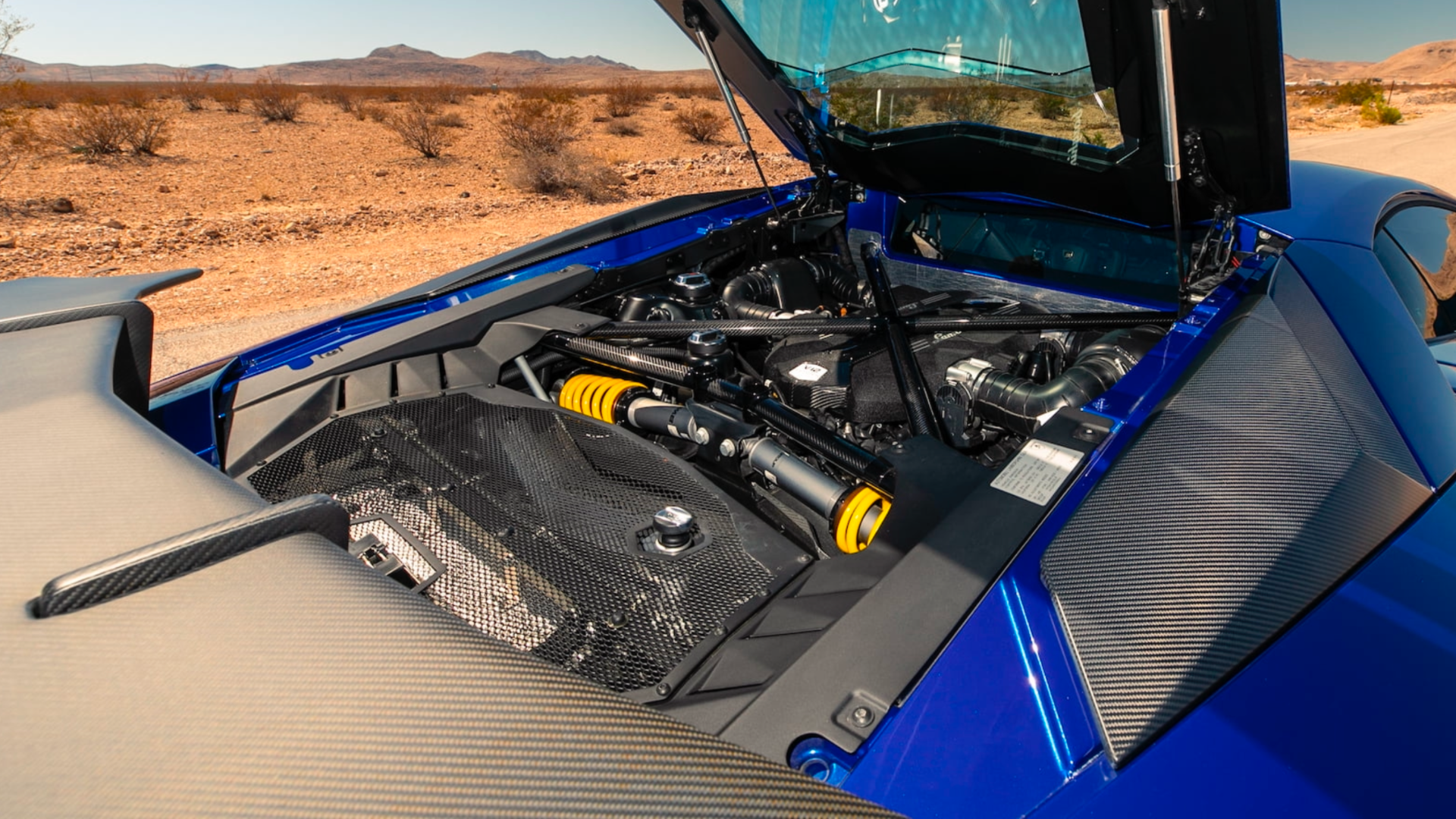 The very rare Glittered Blu Sideris painted supercar has a carbon fiber engine frame and rolls on an upgraded Novitec suspension. It gets stopping power from a set of carbon ceramic high performance disc brakes with black calipers at all four corners. While you sit inside the interior, you'll get sound from the Lamborghini Sensonum sound system while you engine the power heated seats and Ad Personam interior. Control this supercar beast with an Alcantara-wrapped multi-function steering wheel with paddle shifters, as it rolls on sexy Dianthus 20 and 21 inch forged wheels in high gloss black. See it here.