The Motorious Podcast ushers in March with some strange news…
---
This week on the Motorious Podcast, it seems like leprechauns and elves are gearing up for St. Patrick's Day, as Elvis's former jet surprises most outlets, but not us. More Corvette drivers are trying to earn the moniker designation as being the most wrecked American performance car, and Micheal Jackson's former bodyguard pulls a publicity stunt to demonstrate why you should get out of your pajamas to buy a Ferrari. Dodge has the creepiest campaign to date, and a peacock gets caged after daring to mess with a BMW. All this and our inventory picks of the week.
Elvis Presley's Jet Auctions For $260,000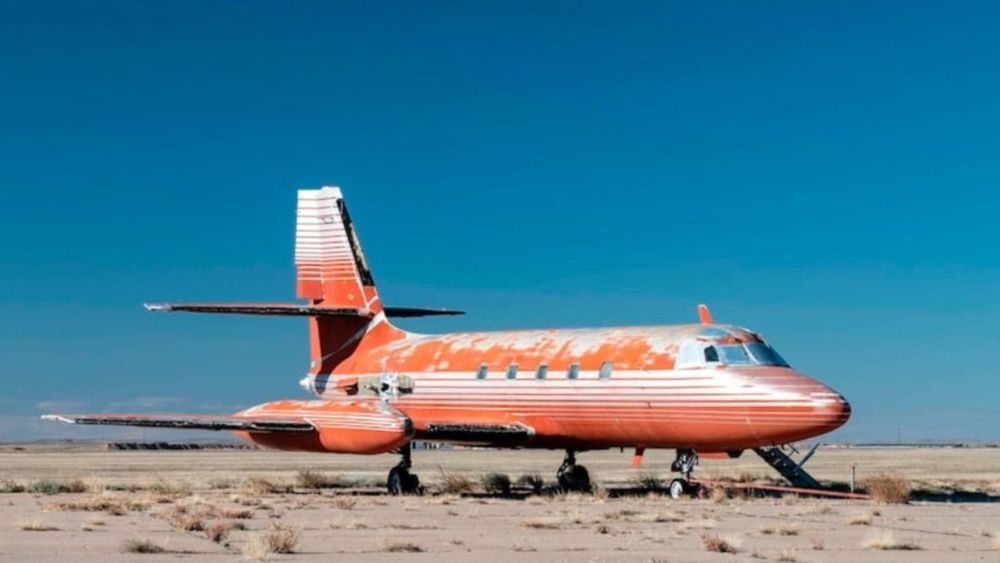 While a lot of people had a passive interest in Elvis Presley's 1962 Lockheed 1329 Jetstar, when it crossed the auction block it didn't fetch as much as some might have hoped. The top bid during the 2023 Mecum Kissimmee event was $260,000, markedly less than the so-called King of Rock paid in 1976.
For the past 40 years the Lockheed jet has sat out in the elements on the Roswell International Air Center's tarmac. Why it wasn't at least stored in a hanger isn't apparent, but the harshness of the Land of Enchantment's notorious sunshine, combined with desert winds and plenty of dust, hasn't been kind to the ol' bird.
Read the full story here.
22 Year Old Crashes C5 Corvette Into Home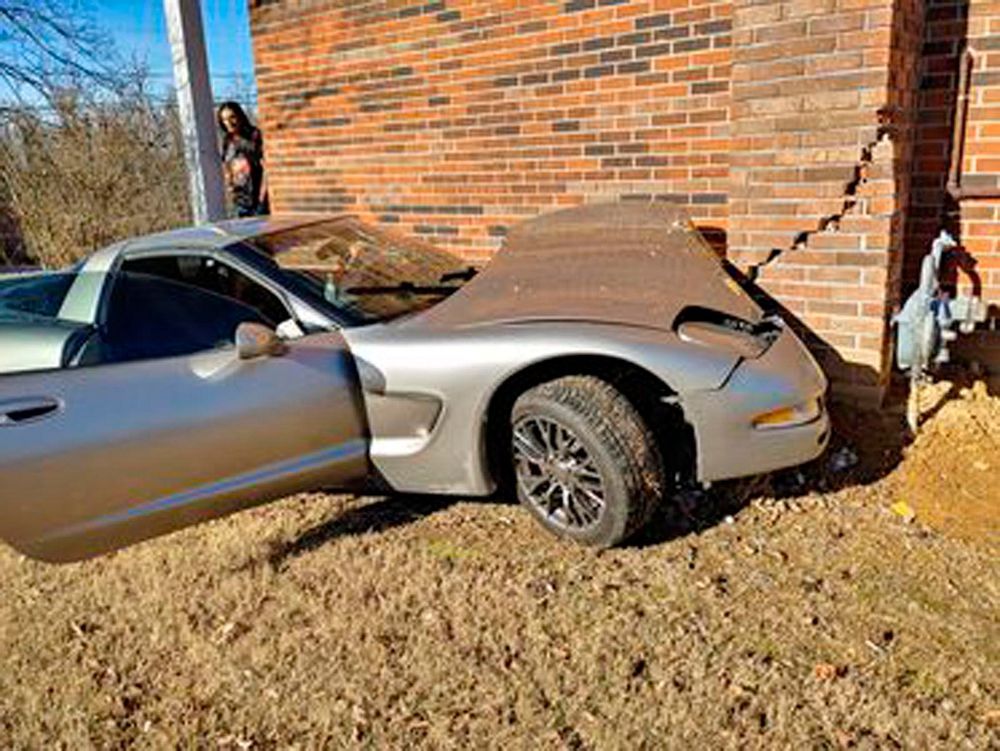 On 14 February 2023, 22-year-old Terry Dalton was making his way around the corner in Talbott Tennessee. With the blood pumping and the loud roar of his V8 engine under the hood, this drive was going to be exciting to say the least. However, he might not have imagined himself crashing his beautiful 1999 silver Chevrolet Corvette into the home of a local resident. So why exactly did this man drive his vehicle right into a brick wall?
Well, the obvious answer has a lot to do with how he was driving and the type of vehicle the Corvette really is. Lots of power, a low right height, and very light curb weight. What does that sound like to you? To many, that is the recipe for a pretty violent crash, but then again nobody ever said driving a sports car would be easy. That's why it's important to take care of your vehicle and make sure you're driving safely on public roads, keeping all shenanigans to the track.
Read the full story here
Michael Jackson's Former Bodyguard Not Dressed Right To Buy A Ferrari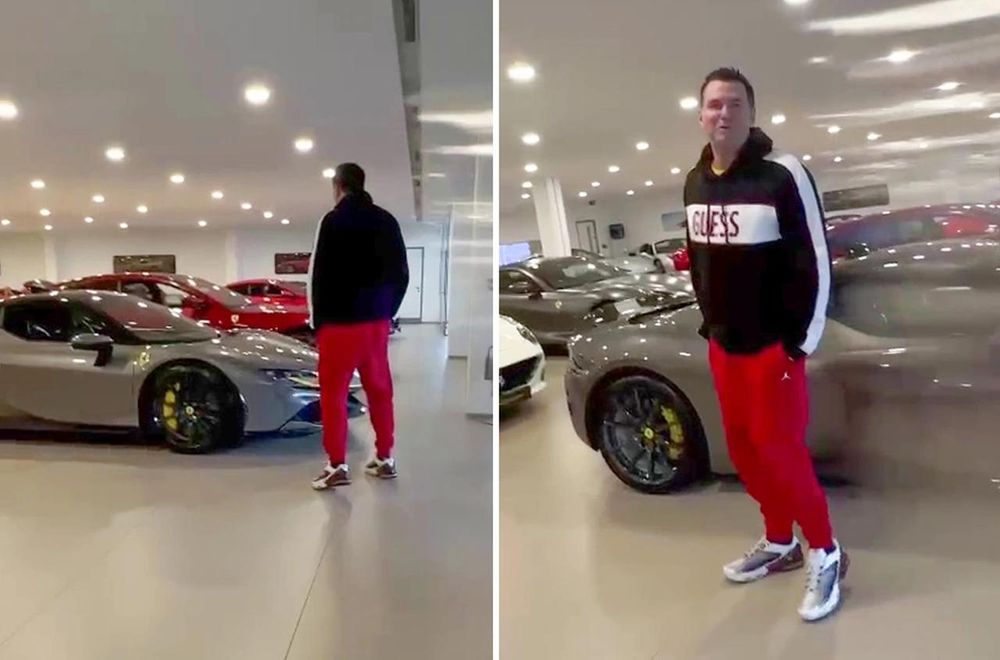 It's no secret that Ferraris are all about style in class, just look at the man that made them in the first place. Enzo Ferrari was highly focused on projecting elegance above all other features in his cars. They even go through lawsuits just to keep their vehicles in stock form or at least away from the public eye when modified . So it's hard to wrap one's head around why Matt Fiddes thought he was going to buy a Ferrari and a tracksuit of all outfits.
It's a process called Pretty Womaning, you might have seen it in movies and TV shows in the past. Essentially, two women walk into a fashion store, one dressed sharply and the other dressed poorly, and the staff will often ignore the poorly dressed woman in favor of a sharper looking customer. It may not be right but it is at least understandable. Ferrari makes no if ands or butts about it, they are about style and simply put a tracksuit has none of that.
Read the full story here.
Dodge Teases A Demonic Leprechaun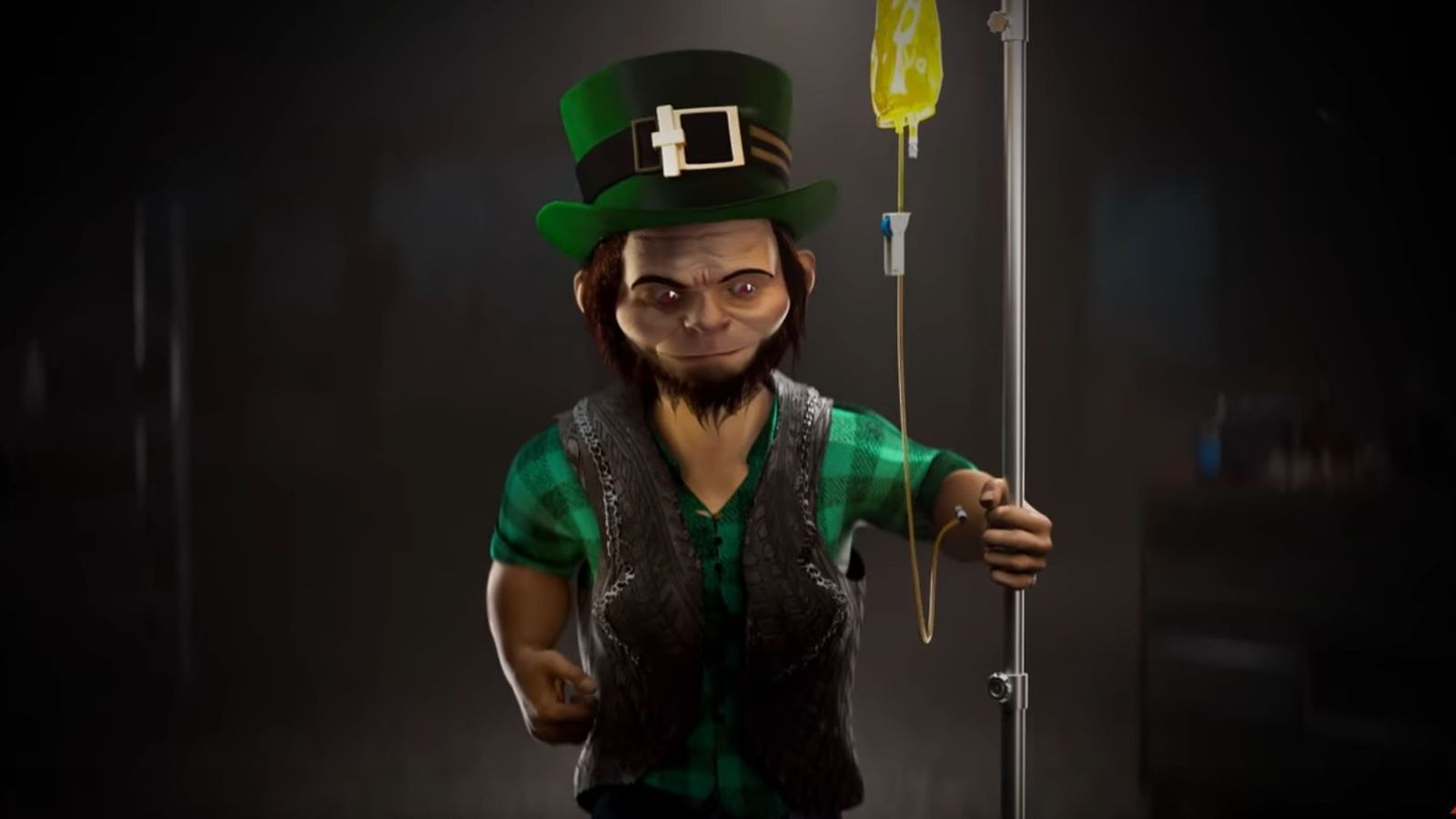 So far the Dodge Last Call models have been pretty disappointing since they're pretty much just cosmetic packages. We were hoping for a more raucous send-off to arguably one of the greatest runs in modern American muscle, but with one model yet to be revealed there's the chance something crazy is coming. If we're to read anything from Dodge's new teaser video, it has something to do with juiced-up, demonic leprechauns.
That's right, the first teaser video for the final Last Call Dodge shows a comically awful-looking CGI leprechaun hooked up to an IV with some yellow liquid on the drip. Then the little guy starts shooting electricity out of his orifices before turning into a shadowed leprechaun with glowing yellow eyes. Was that demon juice in the IV, high-octane fuel, or perhaps the stuff they use for Vin Diesel before filing Fast and Furious installments these days?
Read the full story here.
Vandal Peacock Damages BMW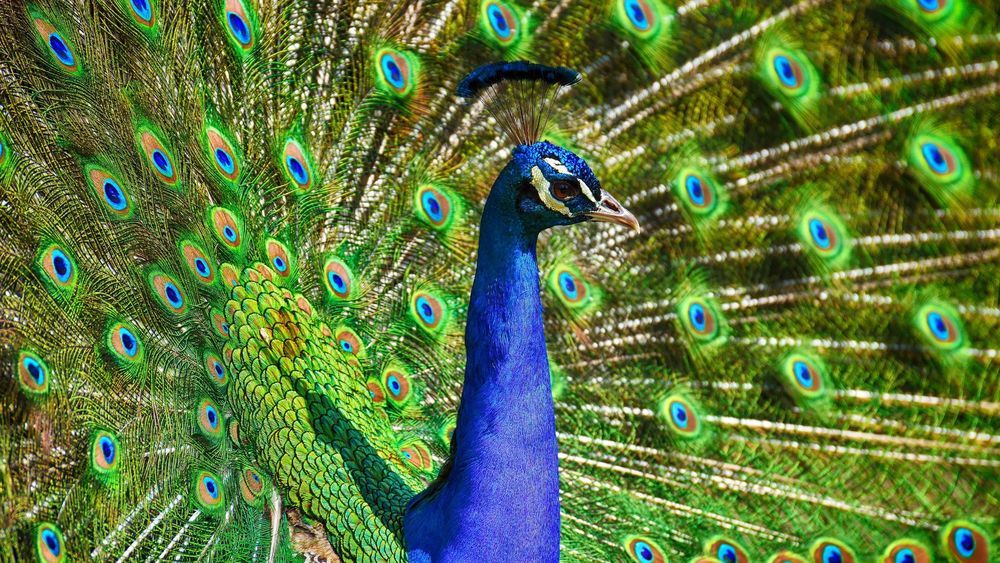 A pet peacock in the UK is in hot water after it vandalized a BMW parked at an art center. We've all been frustrated to find a BMW driver take up more than one spot in a parking lot, and while most of us are mature enough to just mumble something under our breath, others might decide to teach the owner a lesson. We're not saying that's what happened here, because reports of the incident don't indicate that's the case, but we wouldn't be surprised if this is a case of karma being served up.
According to Daily Mail, a peacock named Toby which is run by John Blunt, the man who runs Ferrers Centre in Stauton Harold, UK, pecked at the BMW's black paint because the bird saw its own reflection. Thanks to the sharp beak, the peacock reportedly did hundreds of pounds of damage to the paint.
Blunt said "it's quite common" for peacocks to peck their own reflection, but added "it's a first time" the bird has attacked a car for that reason. We imagine the BMW had a nice mirror shine to it, making for the perfect improvised mirror to get Toby all worked up.
Read the full story here.
2012 Chevy Corvette C2 Conversion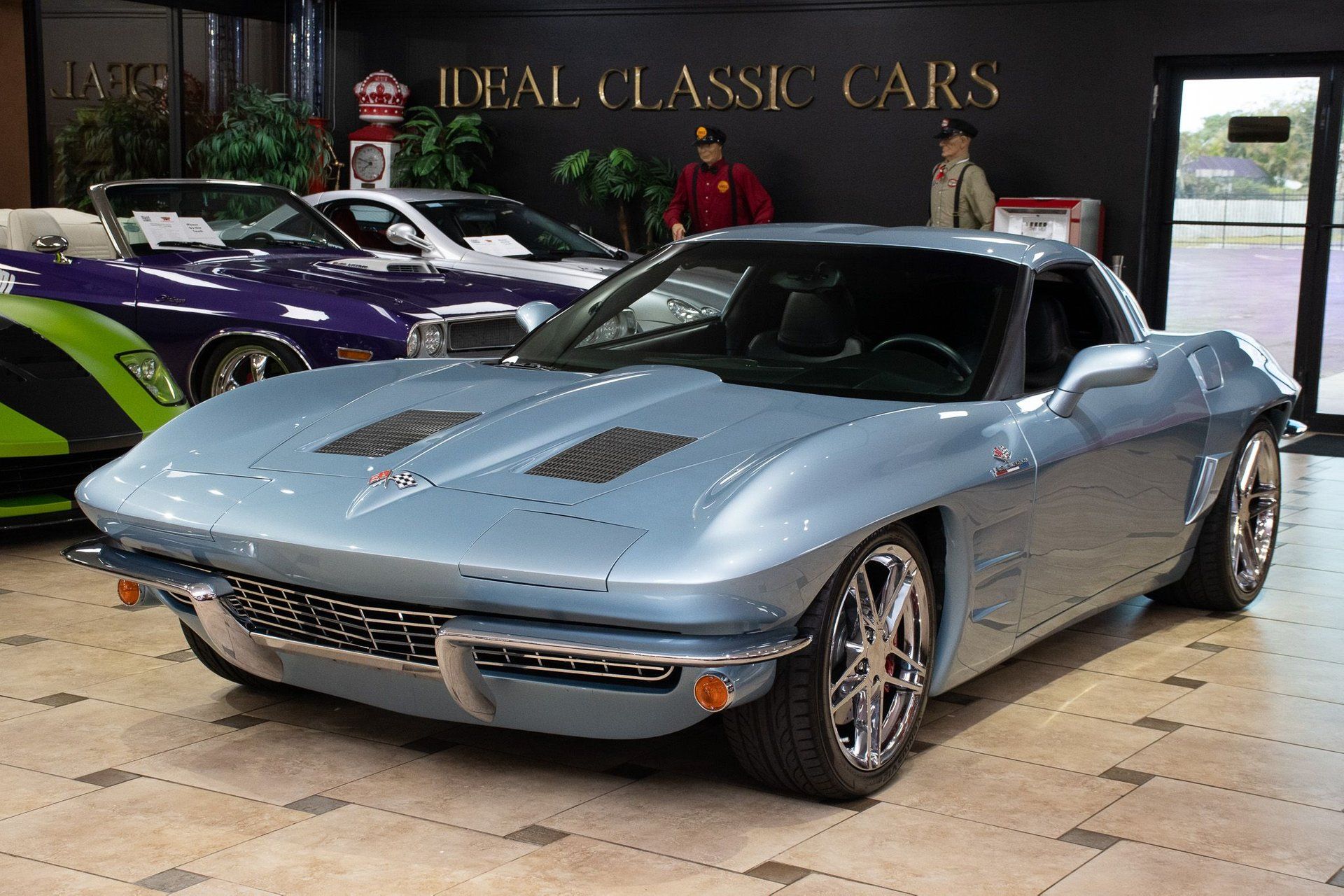 See it here.

2018 Toyota Land Cruiser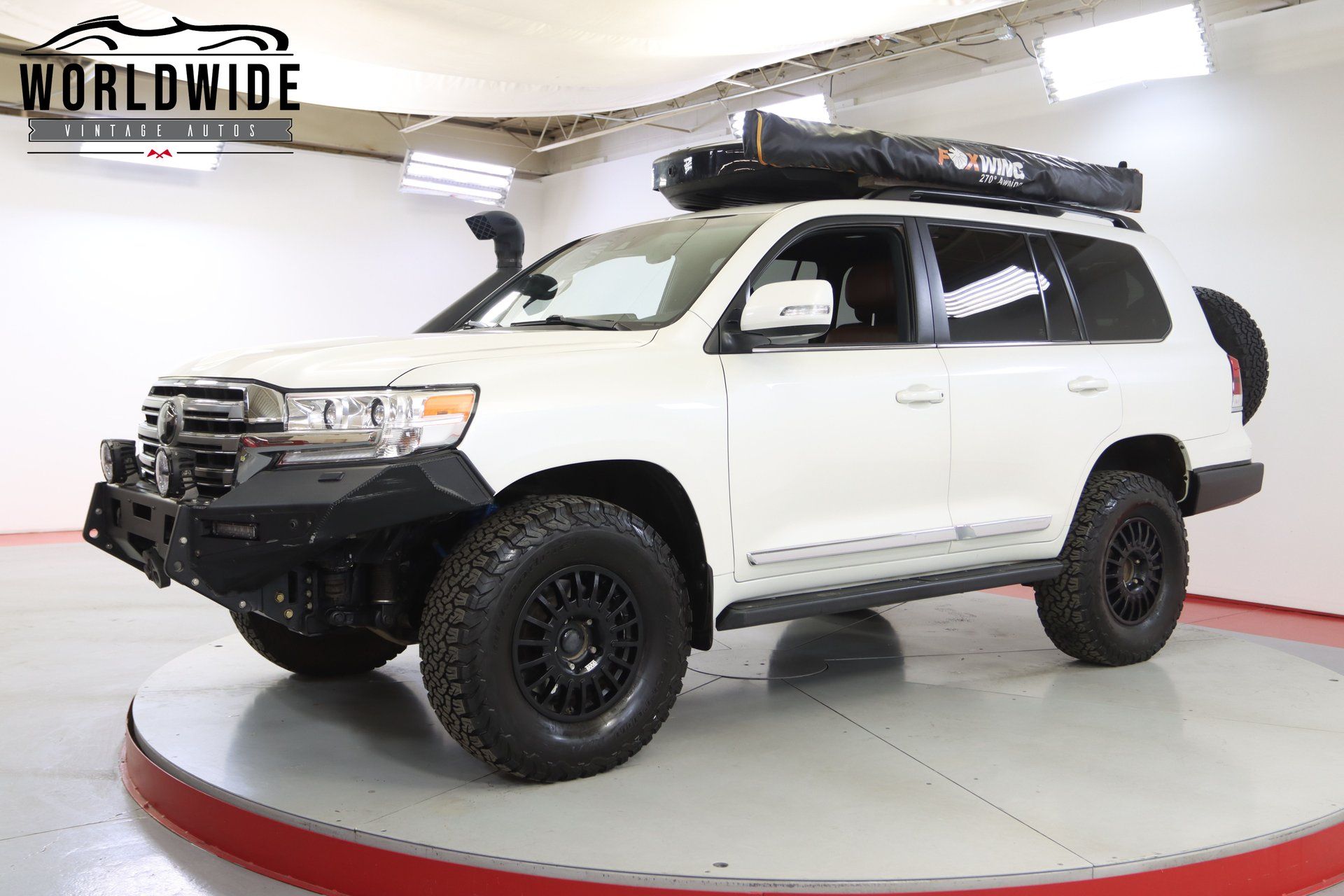 See it here.