This is how Dodge sends off these two?
---
Nostalgia is one of the most powerful marketing tools automakers and Hollywood both wield these days. If they can get you feeling all warm and gushy about something cool they did back when they actually cared about consumers, they've won over your heart and your cash. That's how I'm viewing these "Last Call" special edition Dodges being revealed in rapid order. The latest one, the Scat Pack Widebody Swinger Challenger and Charger, is no different.
Check out another disappointing special edition Dodge here.
It's time to start hyperventilating, because Dodge says only 1,000 of these two Swinger models will be produced. Don't think, just get in line for one and pay whatever the dealer demands. After all, this is a tribute to the classic Dodge Swinger, complete with a "retro-themed appearance" to make you feel whatever will separate your from your hard-earned money for the next 7 years.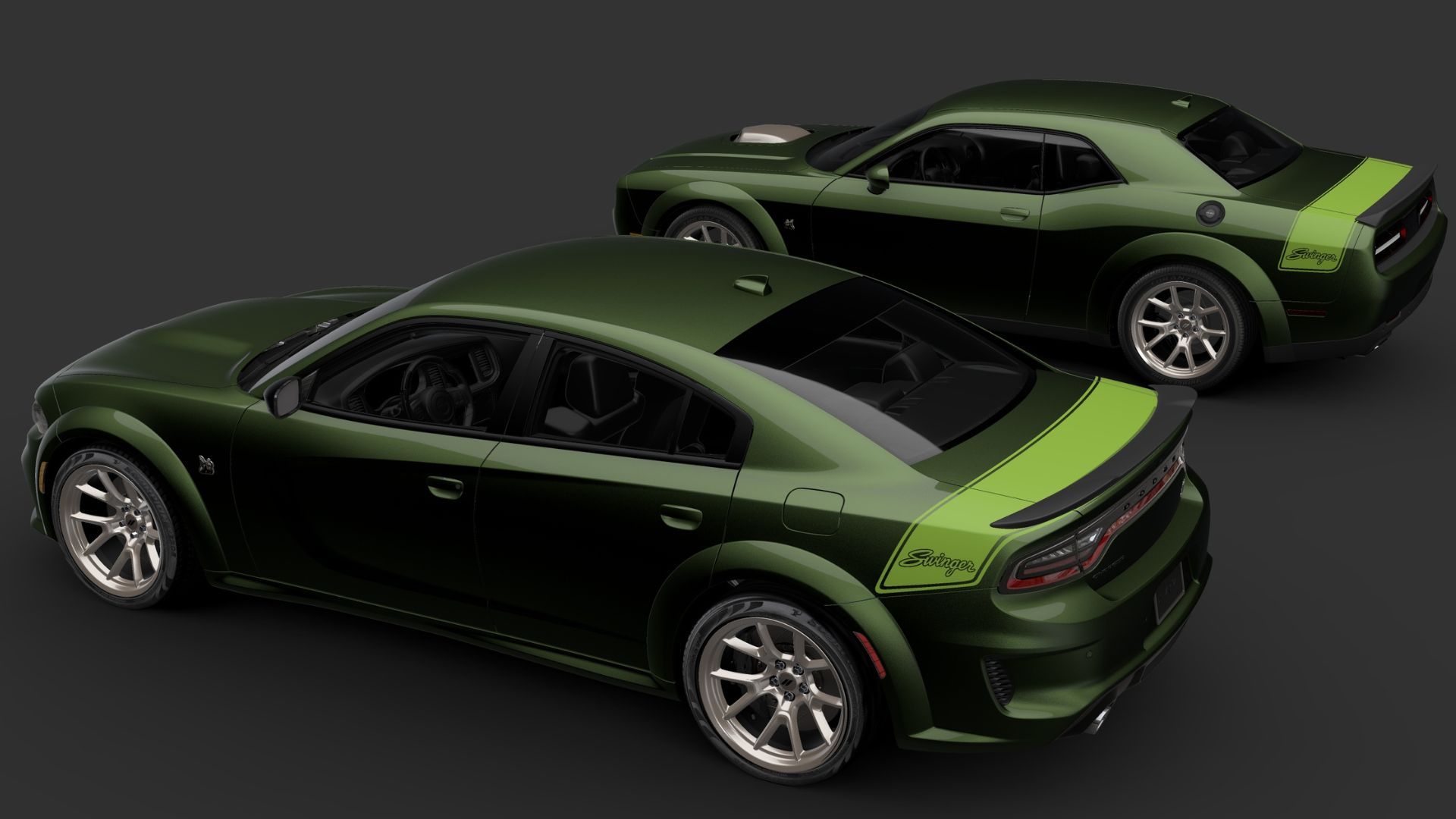 That's right, what you get is a Dodge Challenger or Charger Scat Pack in F8 Green, Sublime Green, or White Knuckle along with the iconic bumblebee stripe on the rear. Just don't be surprised if non-gearheads don't understand why you're declaring yourself a "Swinger" so brashly.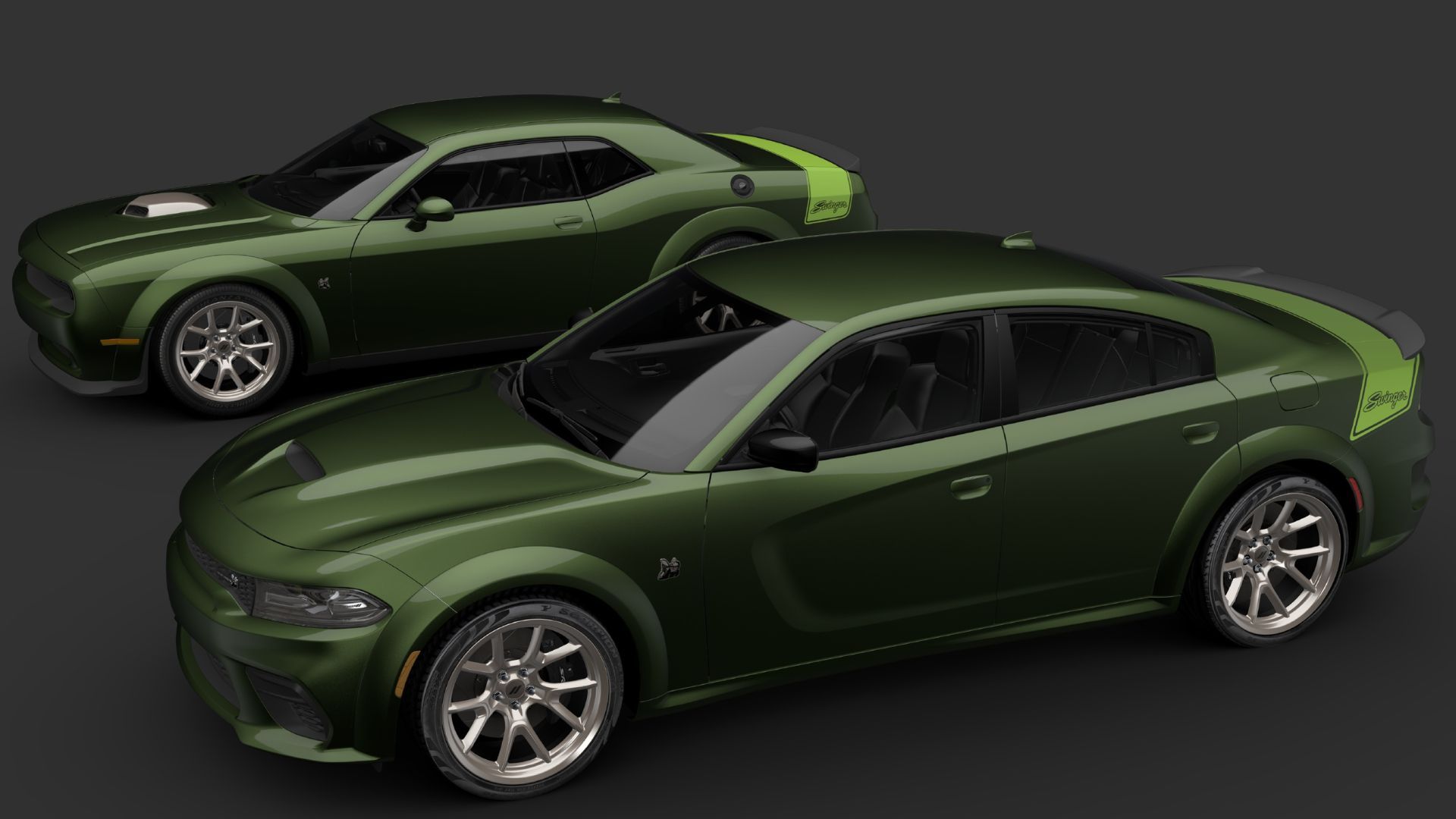 Also included in this special edition package is Gold School badging (see what Dodge did there?), unique wheels, and a painted Shaker intake all to kinda, sorta make these modern muscle cars look like they're trying really hard to be retro. There's also faux woodgrain interior trim pieces, but Dodge really dropped the ball by not including shag carpet as well. Maybe that will be a dealer option later.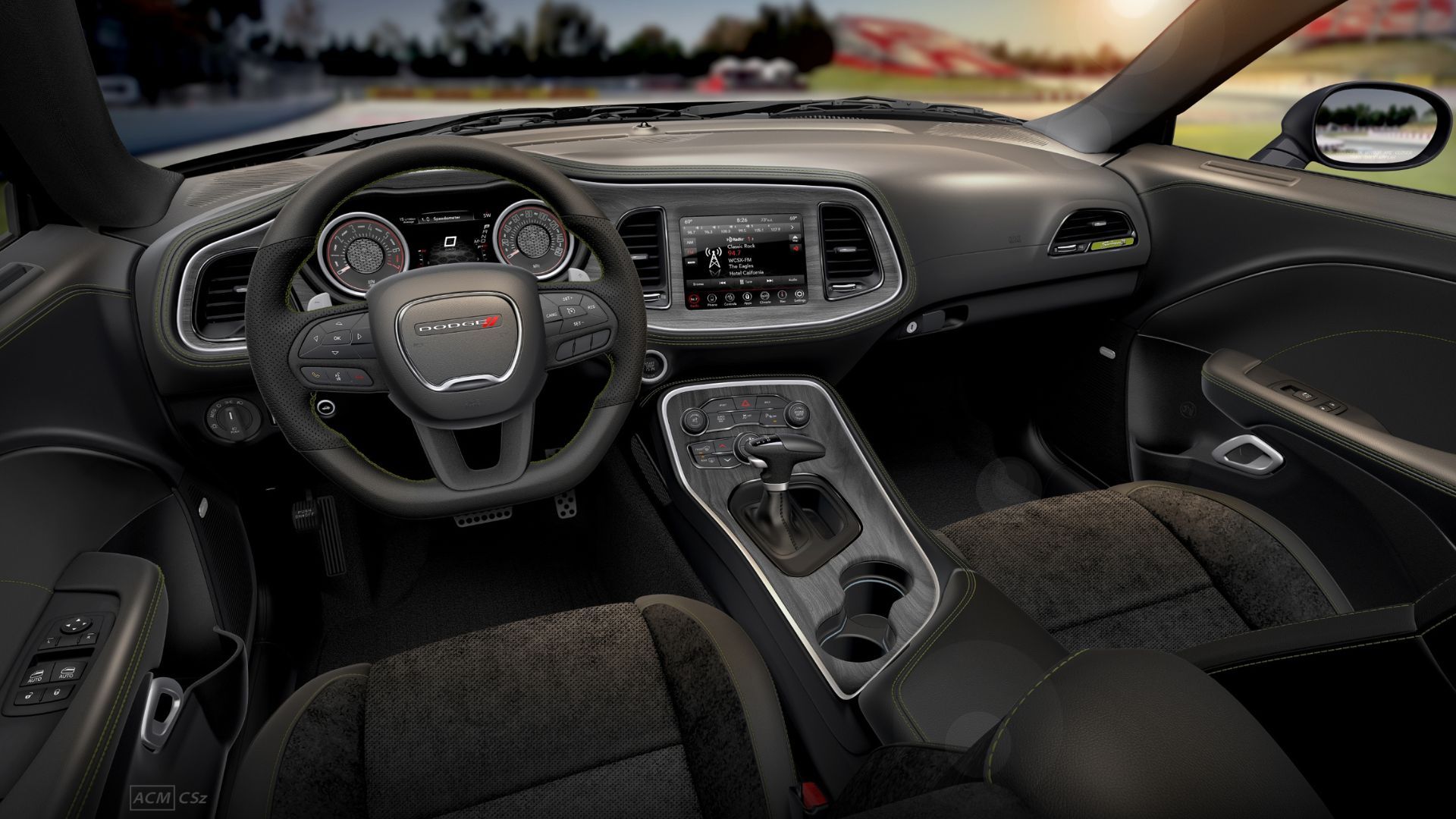 Just like the previously-revealed special editions, this one is simply a combination of cosmetic modifications. I was really hoping Dodge would do some moonshots and add some crazy performance mods to the Mopar twins, sending them off in most epic fashion, but that would've made too much sense. Instead, this is what we get. Considering what's coming down the pipeline next from Dodge, it's hardly a surprise even though it's definitely disappointing.
Images via Stellantis