Nobody walked away from this collision…
---
Two people are dead and a third is in critical condition after a horrific crash in the San Fernando Valley. The collision, which was between a C8 Corvette and a Honda, happened at about 3:45 am on February 8. Wreckage was thrown far and wide, with witnesses describing the aftermath as something like an airplane crash debris field. Sadly, the whole thing could've been avoided.
Check out a 700-hp Chevy Blazer here.
Police told local media the driver of the C8 Corvette was speeding on surface streets and blew through a red light, hitting the Honda. They believe the American sports car was traveling somewhere between 90 and 100 mph when the vehicles collided.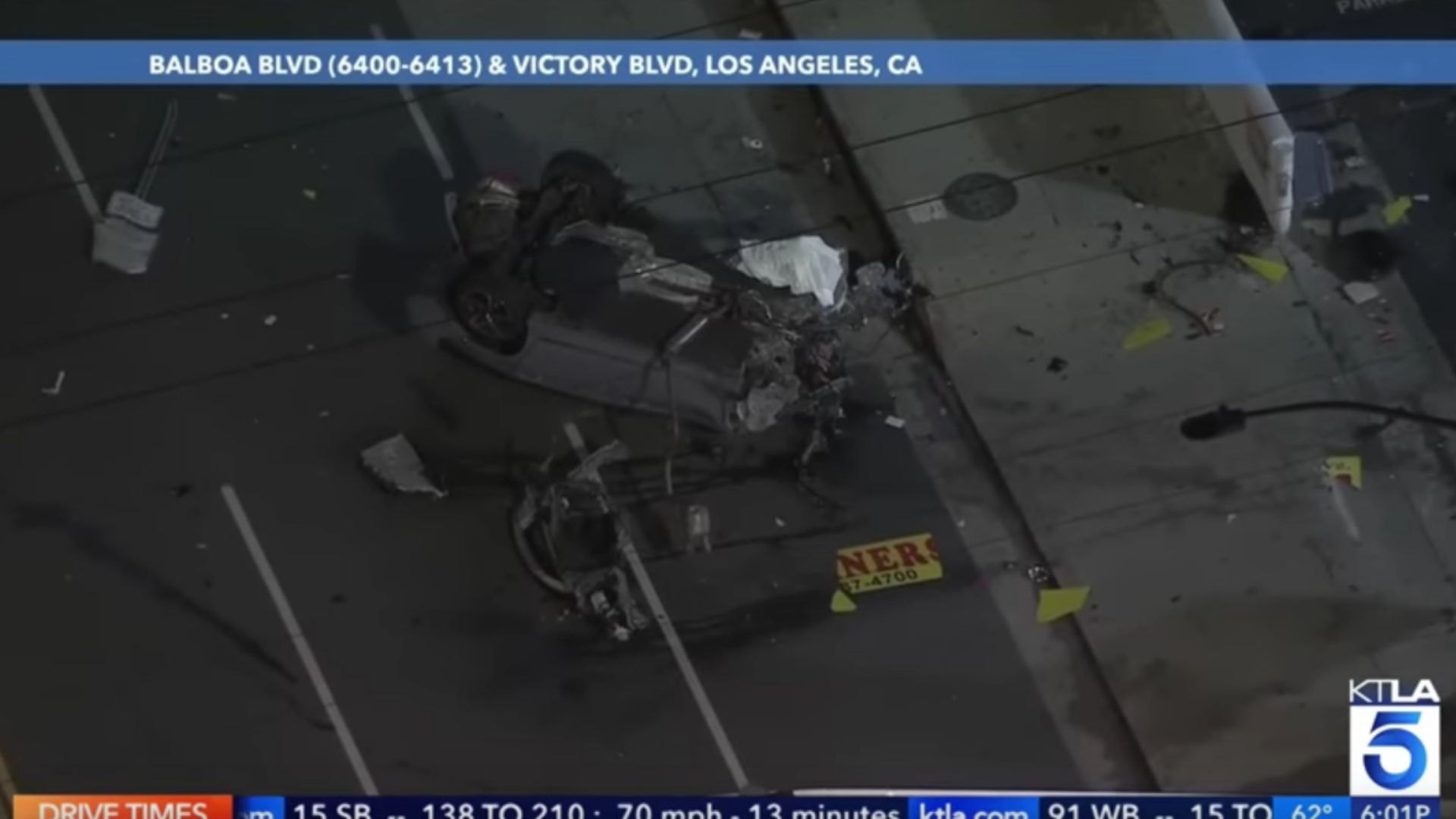 After hitting the Honda, the C8 Corvette, or what was left of it, spun into a nearby strip mall parking lot. Parts of the cars broke out several storefront windows. Sadly, the single mother driving the Honda, who was on her way to work, died. The driver of the Chevy also didn't make it, while a passenger was listed in critical condition at a nearby hospital.
We understand the temptation to take your performance vehicle out in the middle of the night when the city streets are relatively empty and see what it can do. However, blasting through red lights at 100 mph is a good way to cause a serious accident like this. Not only did the C8 Corvette driver kill himself, he left children without a mother.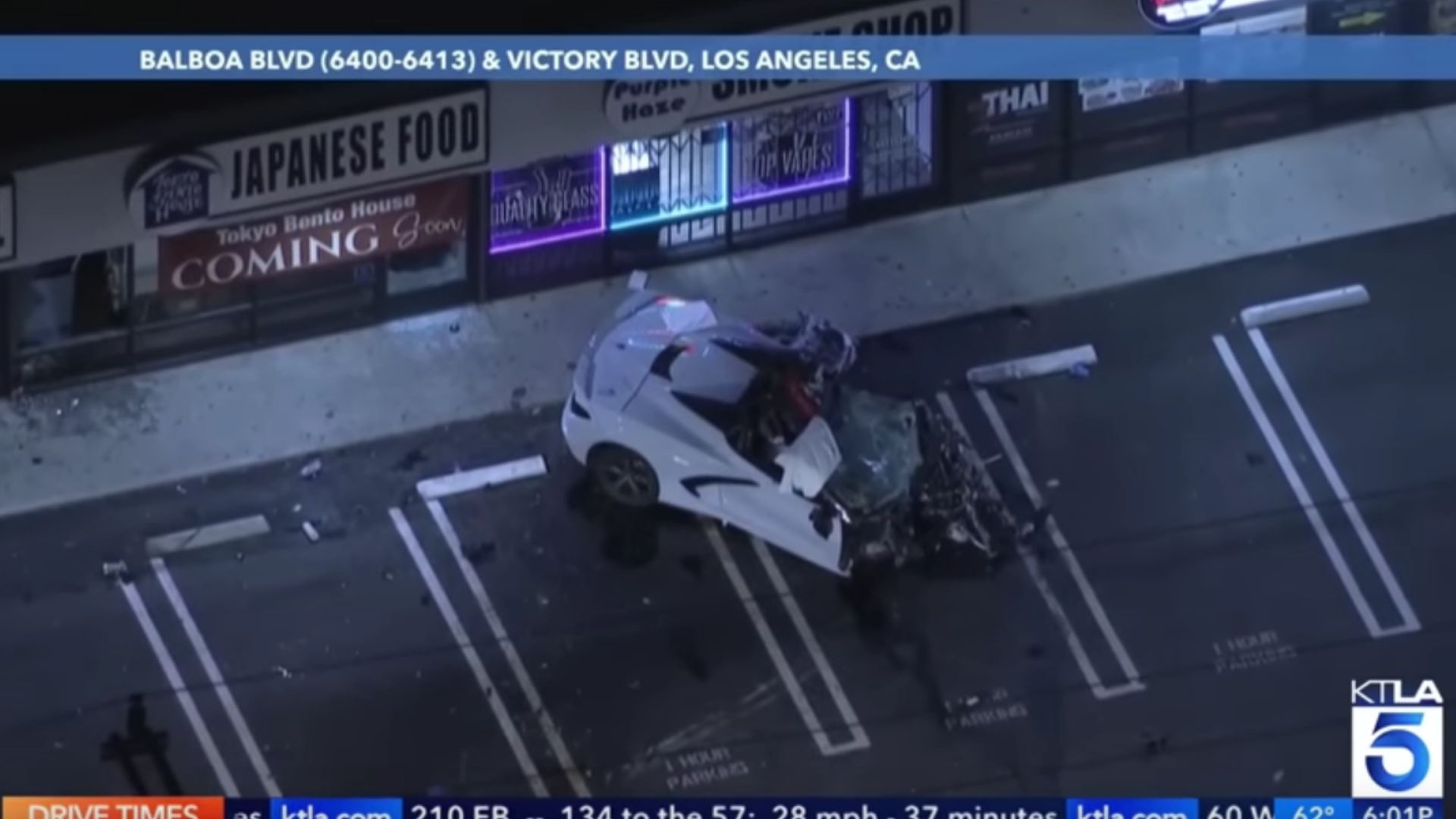 Again and again we've advocated taking your car to a track if you want to see just how fast it is and how it handles at high speeds. That's a controlled environment where you don't have to deal with cross traffic, people just going to work, and all the other hazards you find on public roads.
Source and images: KTLA5