What's going down on the Motorious Podcast…
---

This week on the Motorious podcast, we talk about the end of Mustang of Mustang week. This week's headlines include cops using stop sticks in a chase, Dodge Challenger goes full Dukes of Hazzard, car thieves are recruiting children, and a muscle car crabbing on the highway. Then, a Camaro gets pulled over twice with minutes, and we reveal our inventory picks. Watch now:
Headlines
Mustang Week Breaks Record At Grand Strand's Final Event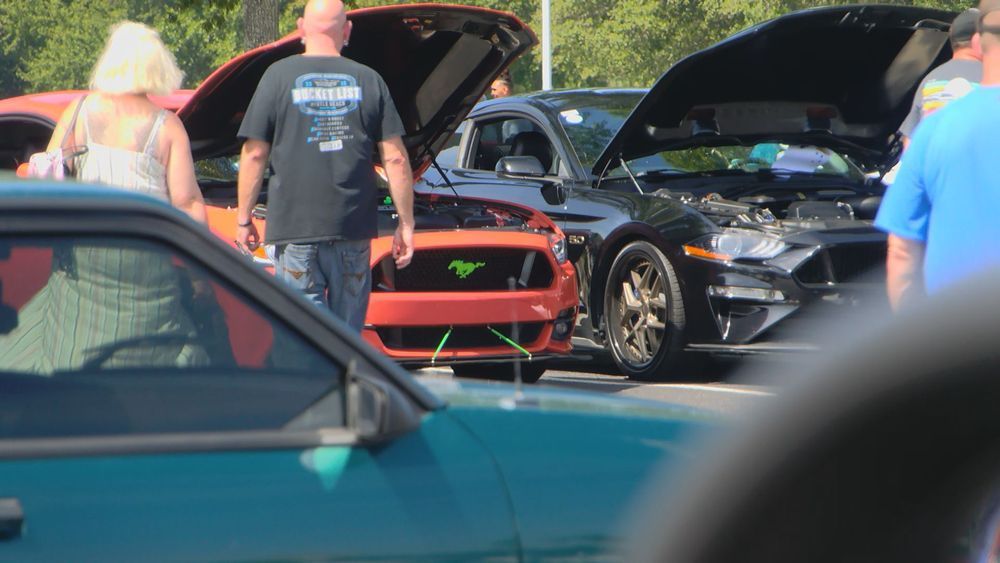 Todd Smith, the event organizer of Mustang Week, wanted the event to leave its mark on the area during the last Mustang Week in Grand Strand. The city has made it clear that the event has worn out its welcome, so even with the record, it's a very bittersweet time for car people.
"I've been attending Mustang Week for 10 years now and I decided to do something crazy." said Smith "I didn't even know about the world record. The Mustang 50 was the first time I heard about it. The Charlotte Motor Speedway attempted to break the world record and fell short. I knew at that point I said Mustang week is where we got to do it."
The previous record was set in Mexico in 2017 with 960 Mustangs. While the crew from Guinness record showed up with cameras and drones in tow, the group failed to break the world record, but they did set a new U.S. record of 660 cars.
"When I got the count, I wasn't really surprised by it. With the number of registrations with the weather coming out. A lot of these guys don't want their cars out in the rain, so I get that," said Smith.
The Mayor of Myrtle Beach, Brent Bethune, took to social media to issue a callout about Mustang Week:
"Please be aware that this is Mustang Week in our area.
This event is NOT a City of Myrtle Beach event.  To our residents and visitors, we apologize in advance for the increased noise.  Our Police will be out full force making sure that our laws are being followed.  Thank you for your patience and understanding!"
Read the full story here.
Dodge Challenger Goes Full Dukes Of Hazzard Running From Cops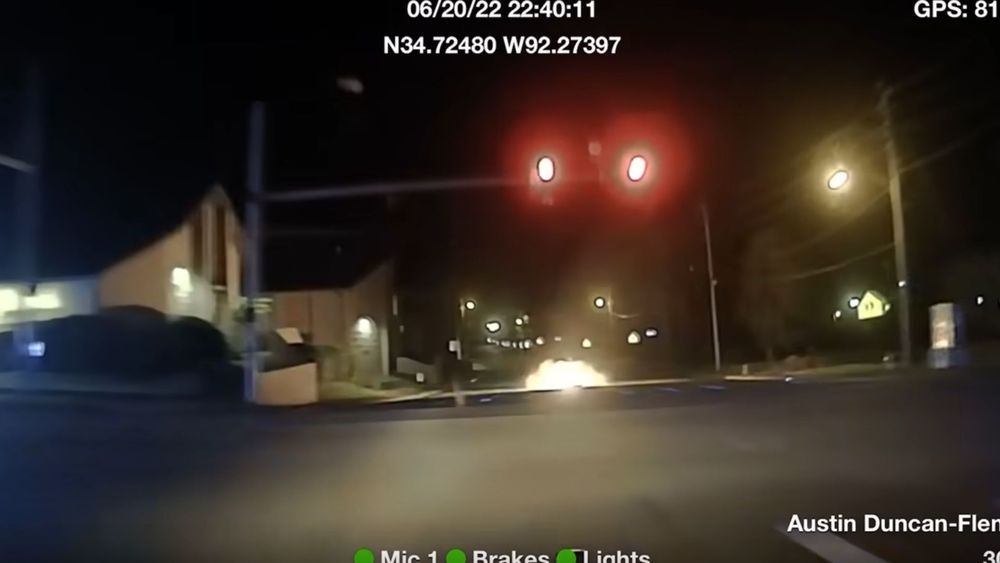 They say life imitates art and art imitates life, which is why some people seem to think they can run from the cops, take their car off a sweet jump, and cross the county line to leave Boss Hogg behind. That's one explanation we can think of for why this guy running from the cops in his Dodge Challenger decided to go full Dukes of Hazzard, launching the muscle car into the air. The guy is lucky this didn't end far worse.
Running from the Arkansas State Police seems to be a really bad idea. Their troopers appear to be extremely well-trained and don't get all emotional during chases. Some cops might get angry about this guy going over 100 mph on fairly narrow, winding surface streets. Instead, the pursuing troopers is calm and methodical, keeping up with the suspect while being safe about it.
Read the full story here.
Car Thieves Are On A Child Recruiting Mission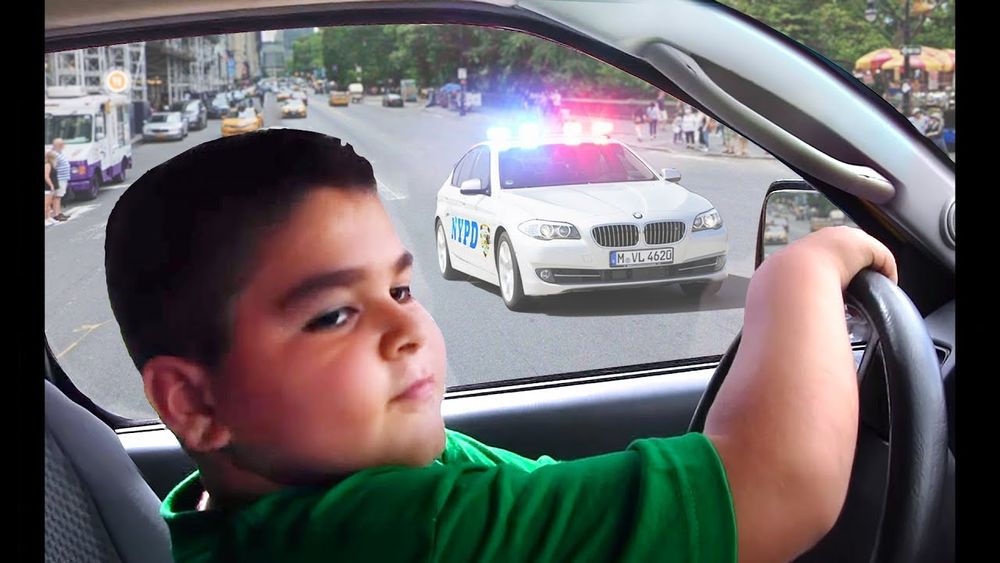 We're hearing reports about minors stealing cars all over the country, and the problem is getting worse. Off the top of my head, I recall writing about a kid as young as 11, or the age of a 5th grader, assuming they're in school, stealing a car. Though the use of social media, car theft rings are reaching these kids more easily, and even making the prospect of lifting a car look glamourous. Recently, New Jersey officials held a press conference to address the issue.
"The adults running the operation know that the juvenile is going to be treated with the kid gloves," Acting Essex County Prosecutor Theodore N. Stephens said.
He's referring to the sentencing process, and even the likelihood of serious charges being made against a minor, and the younger they are, they easier the system goes on them.
"This is a big business. These are corporations," said state Sen. Richard Codey, D-Essex. Codey went on to outline that these cars end up not only being shipped over seas to be stripped, but are also frequently used in the commission of other crimes, like drive-by shootings.
Read the full story here.
Dodge Challenger Crabbing On The Highway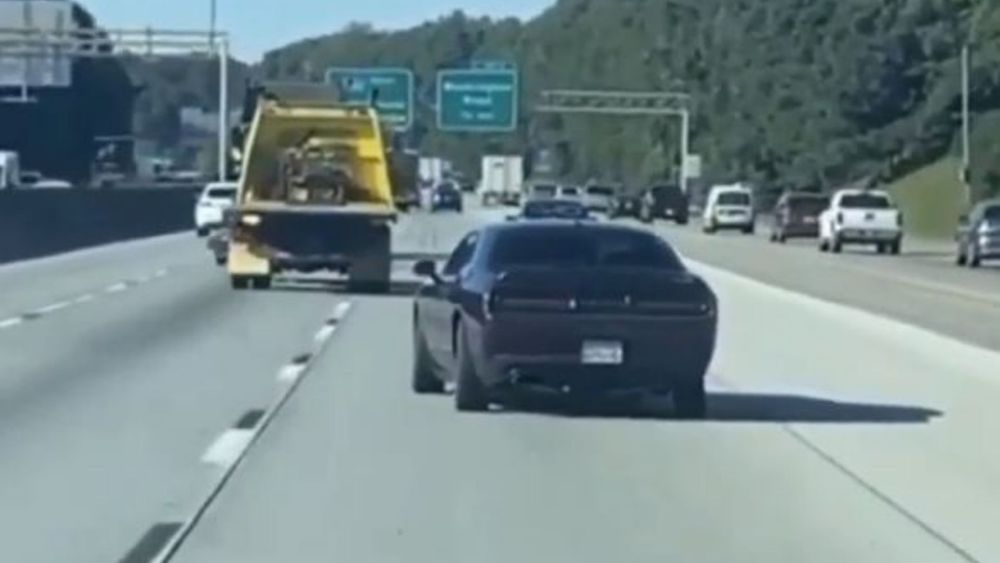 Usually, when you have serious damage on a car the best thing to do is call a tow truck and hire a professional to fix it. Sometimes people might risk driving the vehicle themselves, although we don't recommend it. In the video posted to Instagram by account americanmusclehd, a modern Dodge Challenger was taken onto the highway even though it's crabbing or dog tracking something fierce.
Just watching the video we wince in pain. It's about as bad as the time I saw a woman in a Mustang (with California plates) trying to make it up a steep mountain pass in a snowstorm by pressing the accelerator all the way to the floor. Her rear tires were smoking as they uselessly spun on the icy road, her pony car going nowhere.
Read the full story here.
Camaro Driver Pulled Over Twice Within Minutes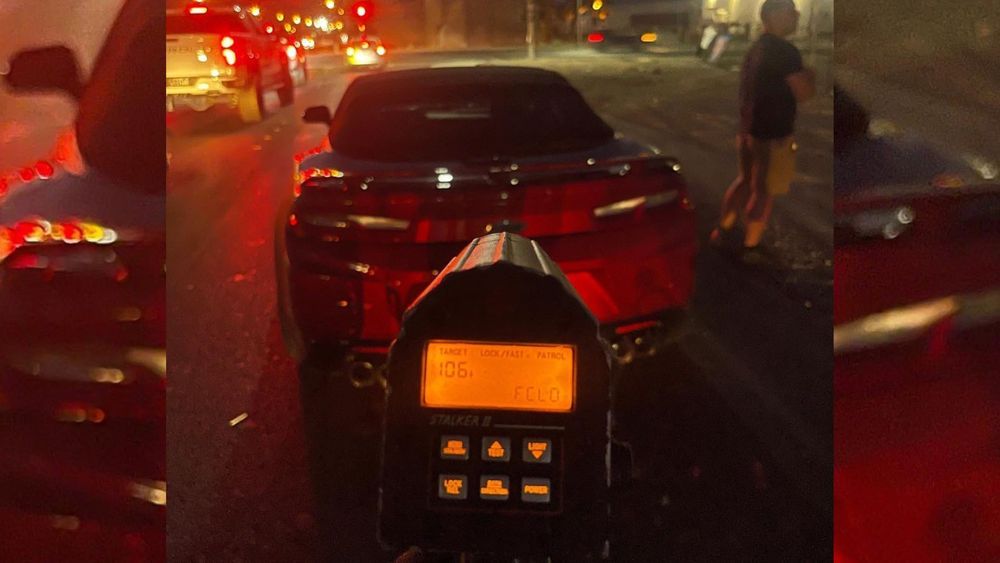 Some people just don't learn lessons easily, even when doing it the hard way. That's the only rational explanation we can provide for why a Chevy Camaro driver was pulled over in North Las Vegas, Nevada twice in the same night, actually just moments apart, picking up two citations for reckless driving. Or maybe it's just same people never learn at all.
North Las Vegas Police posted about the incidents on Twitter. Both traffic stops happened on the night of July 15. The first time around, the guy was pulled over for doing 73 mph in a 35 mph zone. Just moments after being issued a reckless driving citation for more than doubling the speed limit, he was pulled over going 106 mph in a 35 mph zone.
Thankfully, after pulling the same guy over twice for pushing into the triple digits, officers arrested him. If they hadn't we bet there would've been a third traffic stop if not a horrendous crash. We've seen too many fatal collisions because someone decided to blast through an intersection at speeds which would be scary even on a highway.
Read the full story here.
Inventory Picks:
1999 Ferrari F550 Maranello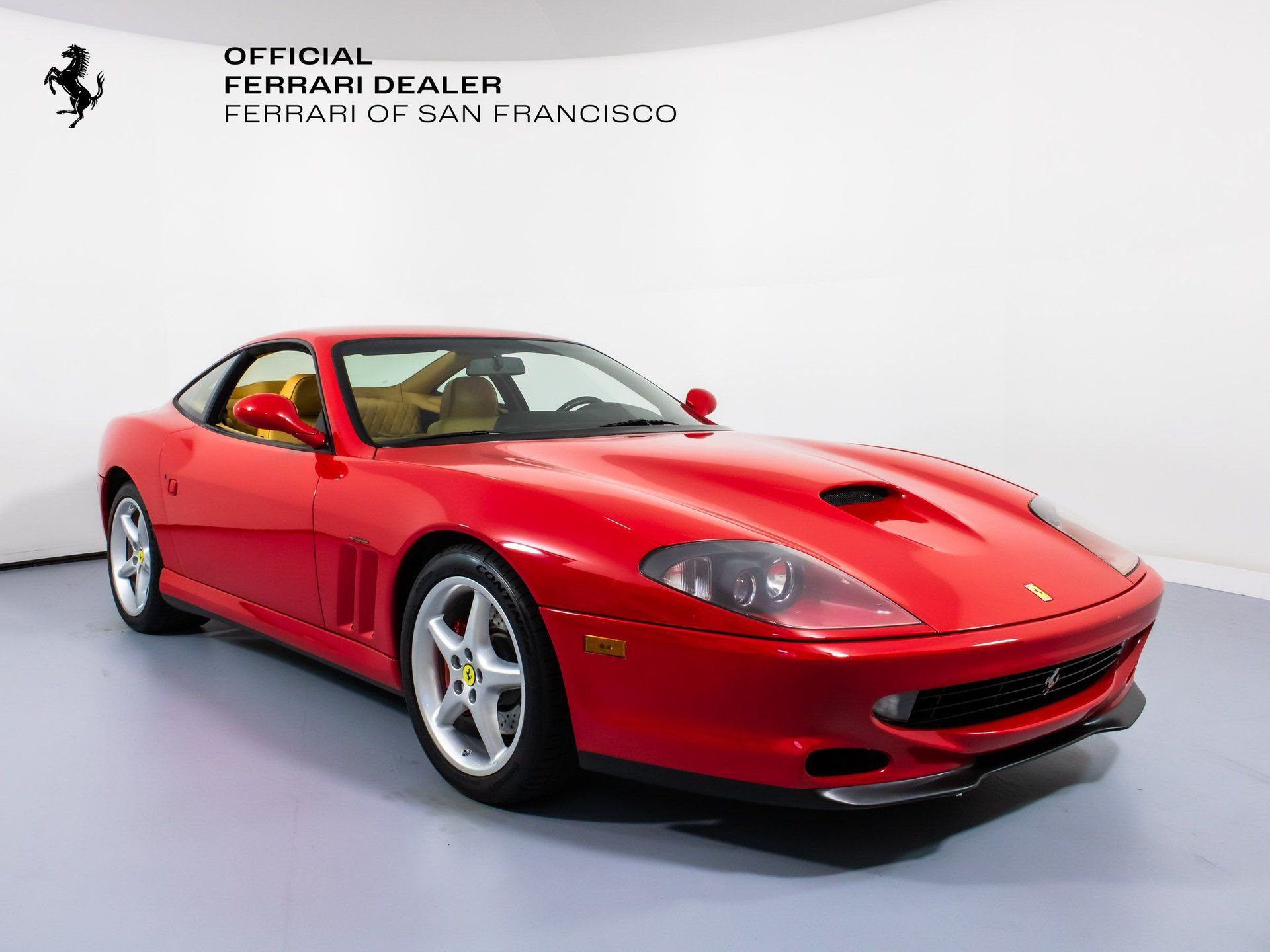 See it here.
2019 Chevrolet Camaro ZL1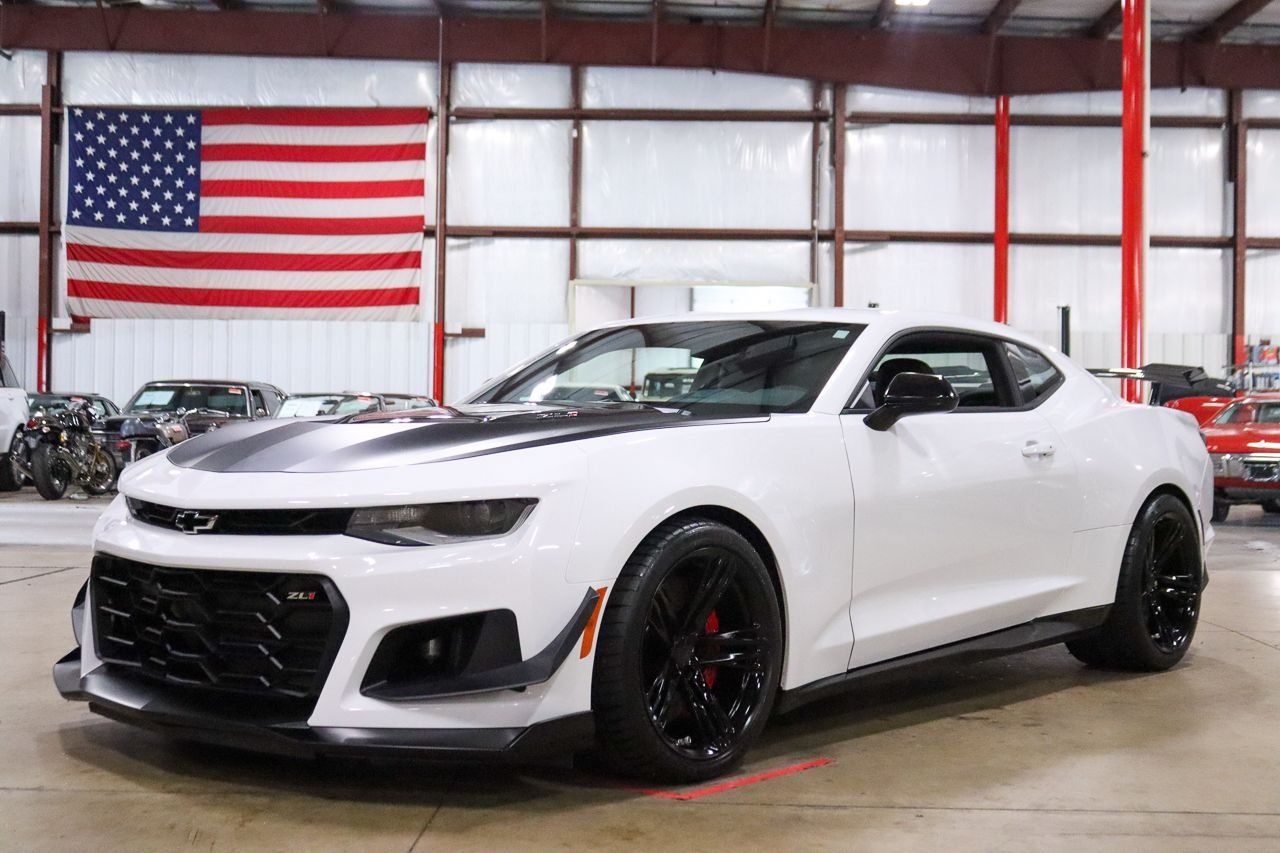 See it here.