If you've been waiting to bid on some amazing muscle cars, this is for you!
---
Starting tomorrow, May 5th at 2pm, you will get a chance to bid on some of the coolest muscle cars avaulable. Bidding only lasts for one week, closing next Tuesday morning, and the auction includes some of the most diserable cars in the segment. Check out the preview cars below, and register to bid here.
1970 Plymouth Cuda 440 Six-Pack with 4-Speed Transmission, Dana 60 Track Pack, 100% Numbers Matching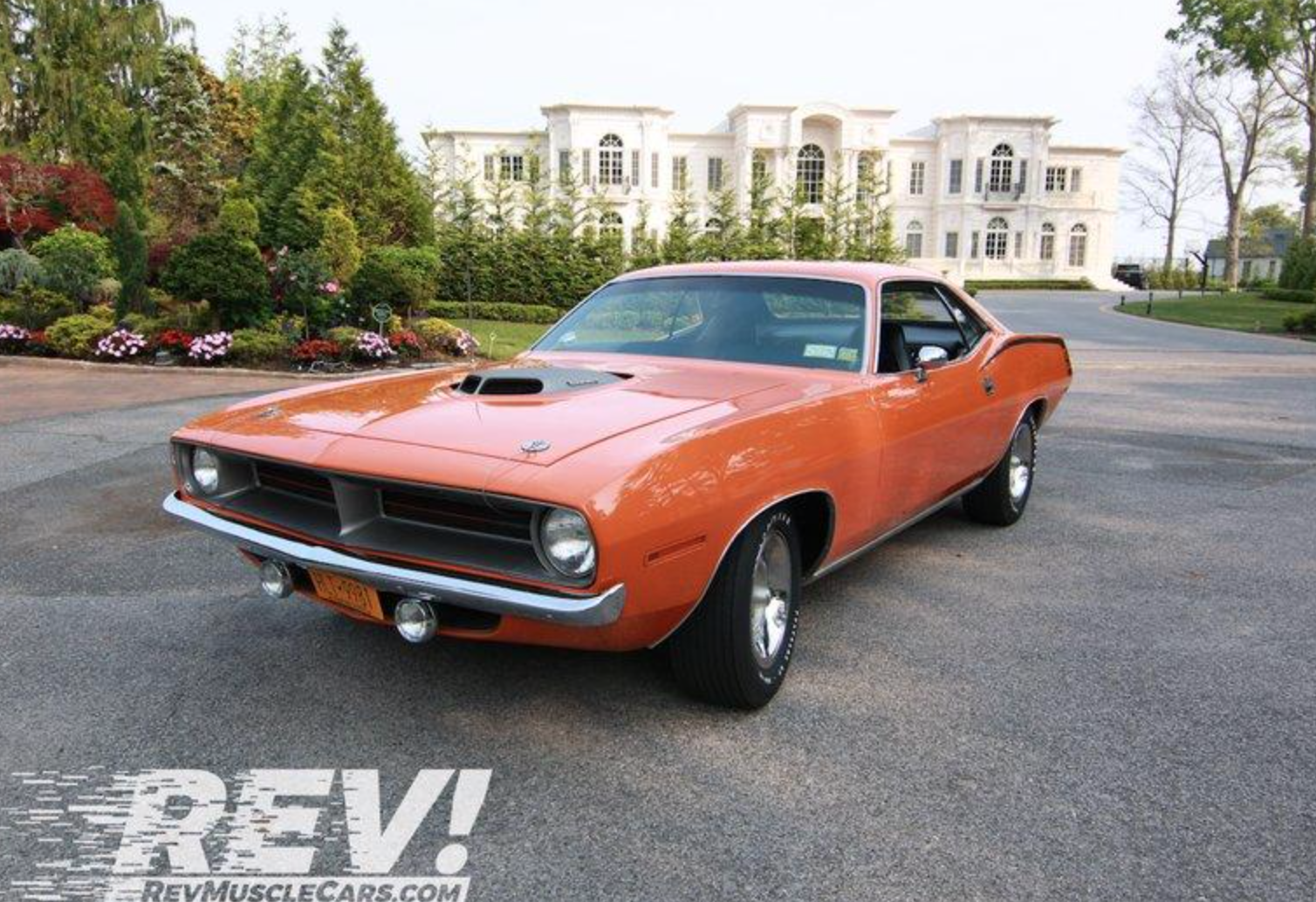 Blue-chip muscle cars don't get much more azure than a Vitamin C Orange '70 Plymouth 'Cuda packing a four-speed-backed and Shaker-topped 440 6-barrel under the hood. That's what we're looking at here—a numbers-matching 440+6 'Cuda with all the right equipment, including the Track Pack, with the 3.54-geared Dana 60 rear axle and Hemi four-speed.
1970 Dodge Charger Rotisserie Restored Plum Crazy Challenger 440 V8 Automatic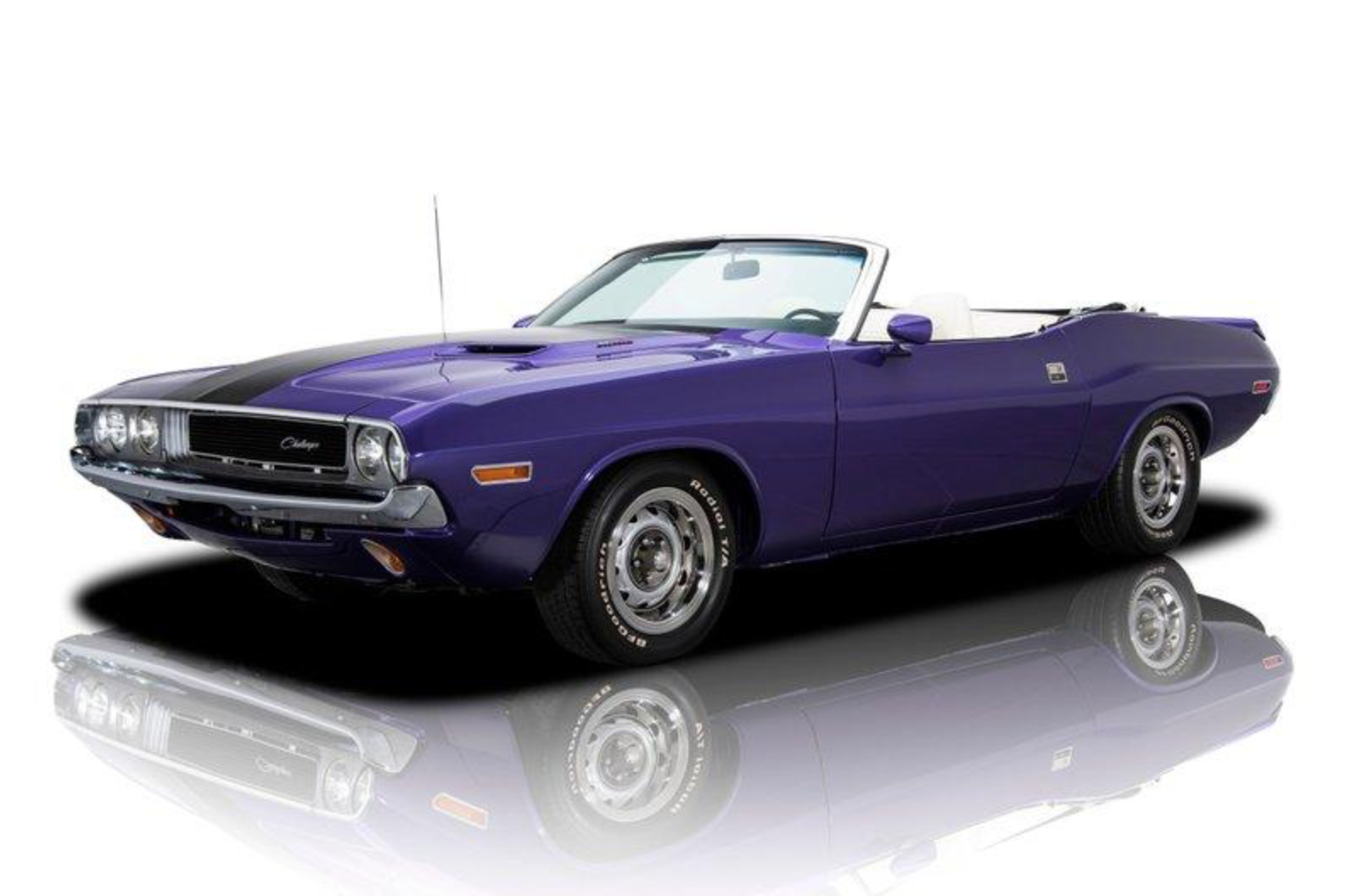 In addition to being a fully restored, drop-top version of one of coolest pony cars to ever leave Detroit, this storied Dodge Challenger wraps a hot 440 V8 engine and automatic drivetrain in striking Plum Crazy aesthetics. And, whether you're looking for a unique Mopar to bolster your collection or just want a fun cruiser to enjoy on sunny summer weekends, it's your round-trip ticket to a glorious, octane-fueled past!
1966 Chevelle SS Restomod Powered By 502 Ramjet 502-Horsepower with Tremec 5-Speed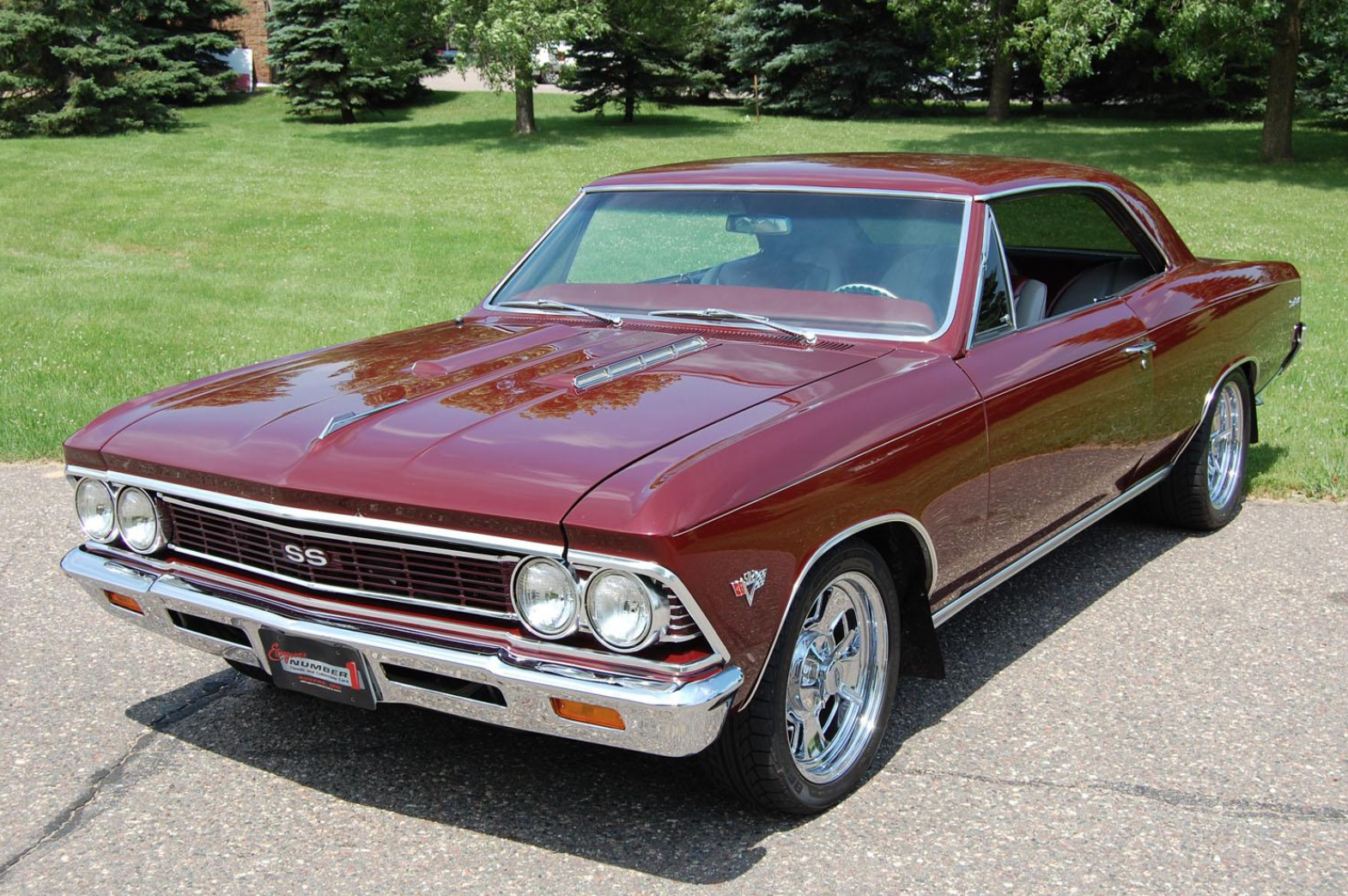 This 1966 Chevelle SS resto-mod has been completely restored with the best of everything. A 502/502HP Ramjet Crate fuel injected big block motor is hidden under the hood making this Chevy move FAST! Coupled with a Tremec 5 speed manual transmission and a custom built Dana 60 Posi, this muscle car means business.
1968 Chevrolet Camaro 350/330 V8 and 700R4 Automatic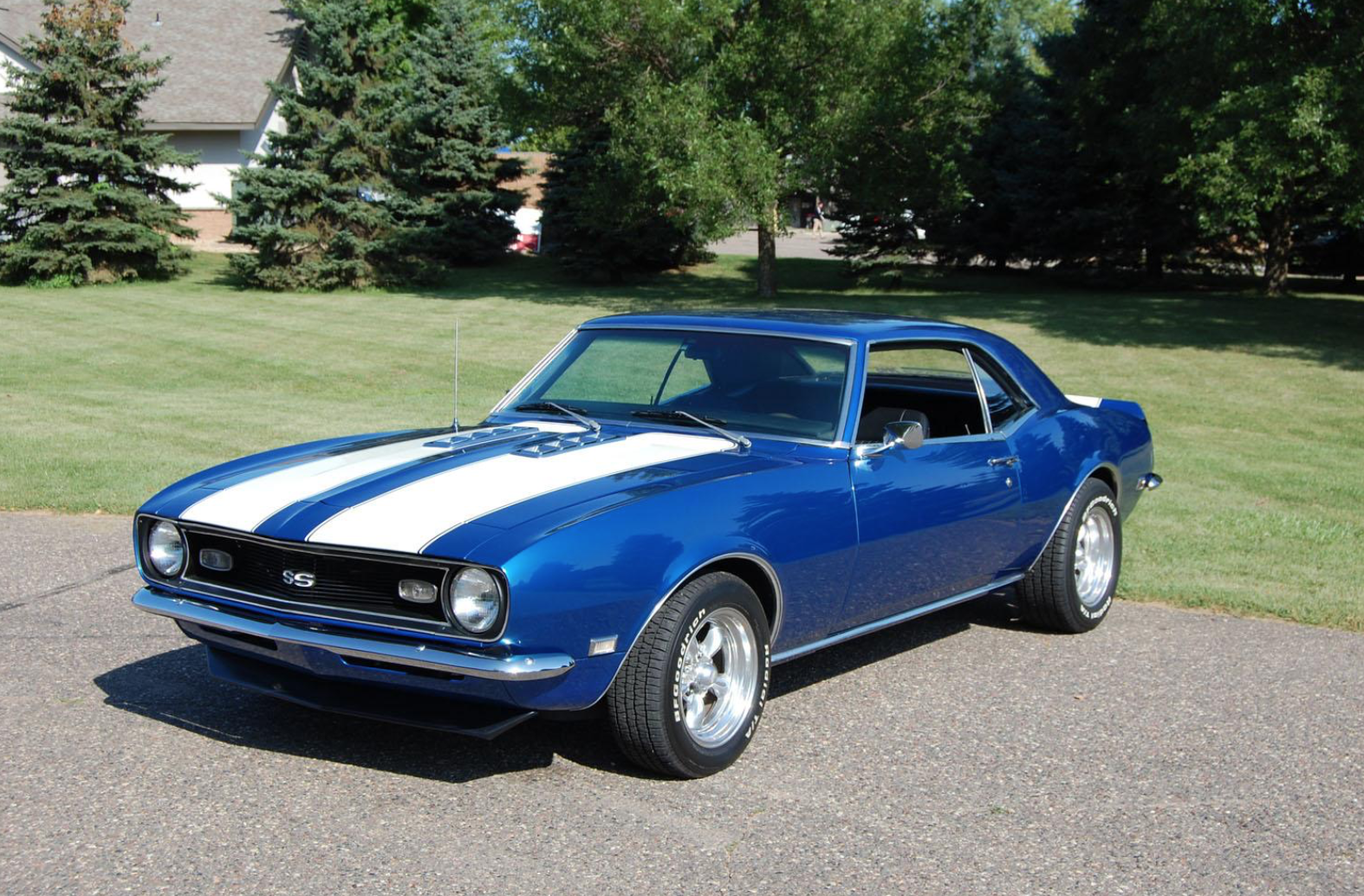 A first-generation collector Camaro is and will always be in high demand. The quality of this 1968 Chevy is outstanding and has everything that the Resto-Mod world is looking for. Great looks, great performance, plus the benefits of all the modern accessories that we enjoy today. This muscle car has plenty of power with the 330HP Chevrolet crate 350 V-8. Hooked up with the now sought after 700R4 automatic transmission, it not only performs well with the 1800 stall converter but also gets really good gas economy.
105-Mile 1987 Grand National Survivor Turbo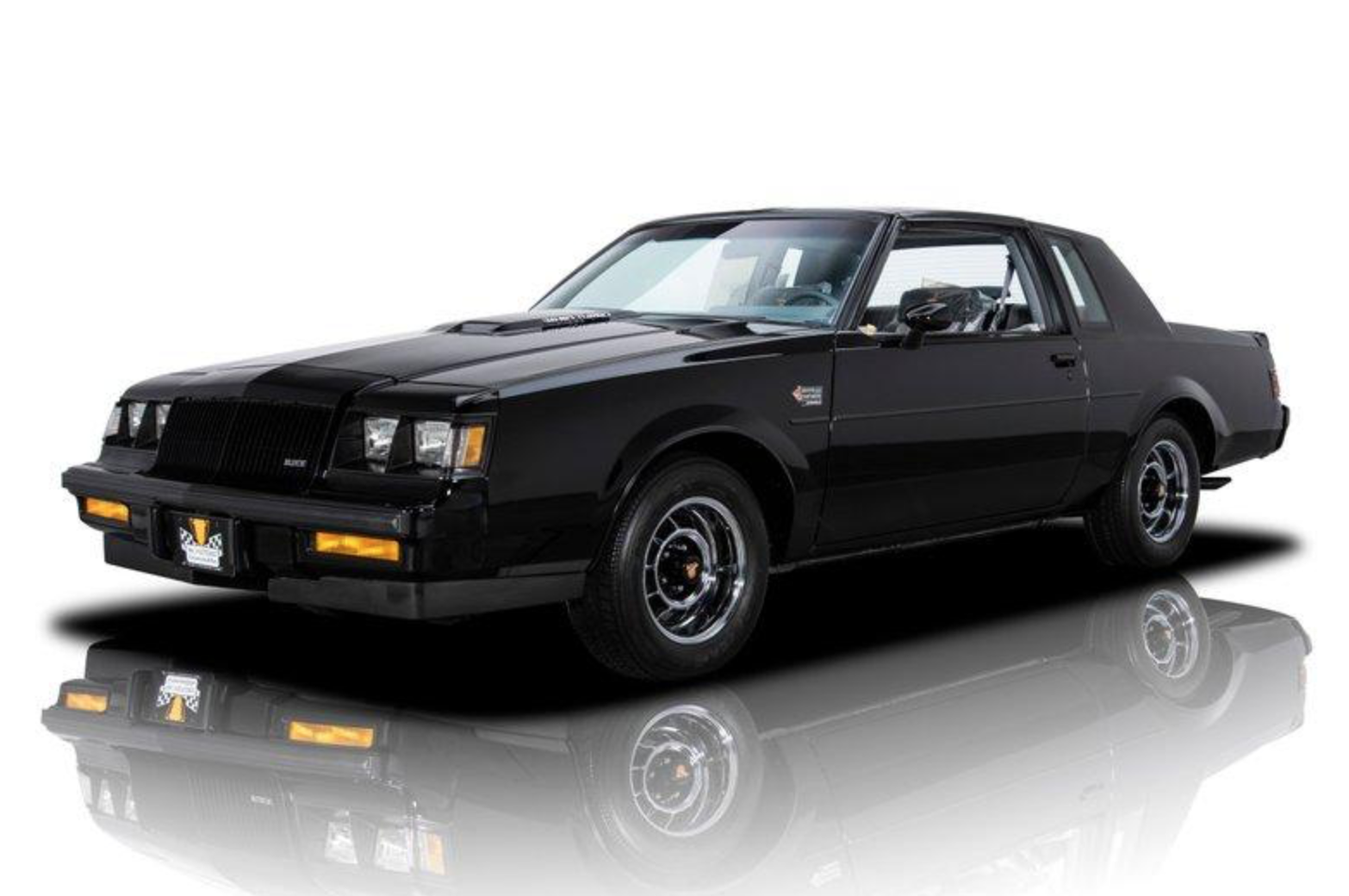 Purchased as a collector car from day one, this 105-mile Grand National is the kind of reference-grade classic that literally defines value. And if you're looking for a modern muscle car that has some serious upside, it's your chance to become the king of cool!
1964 Corvette Convertible Numbers Matching 327/365-Hp 4-Speed Manual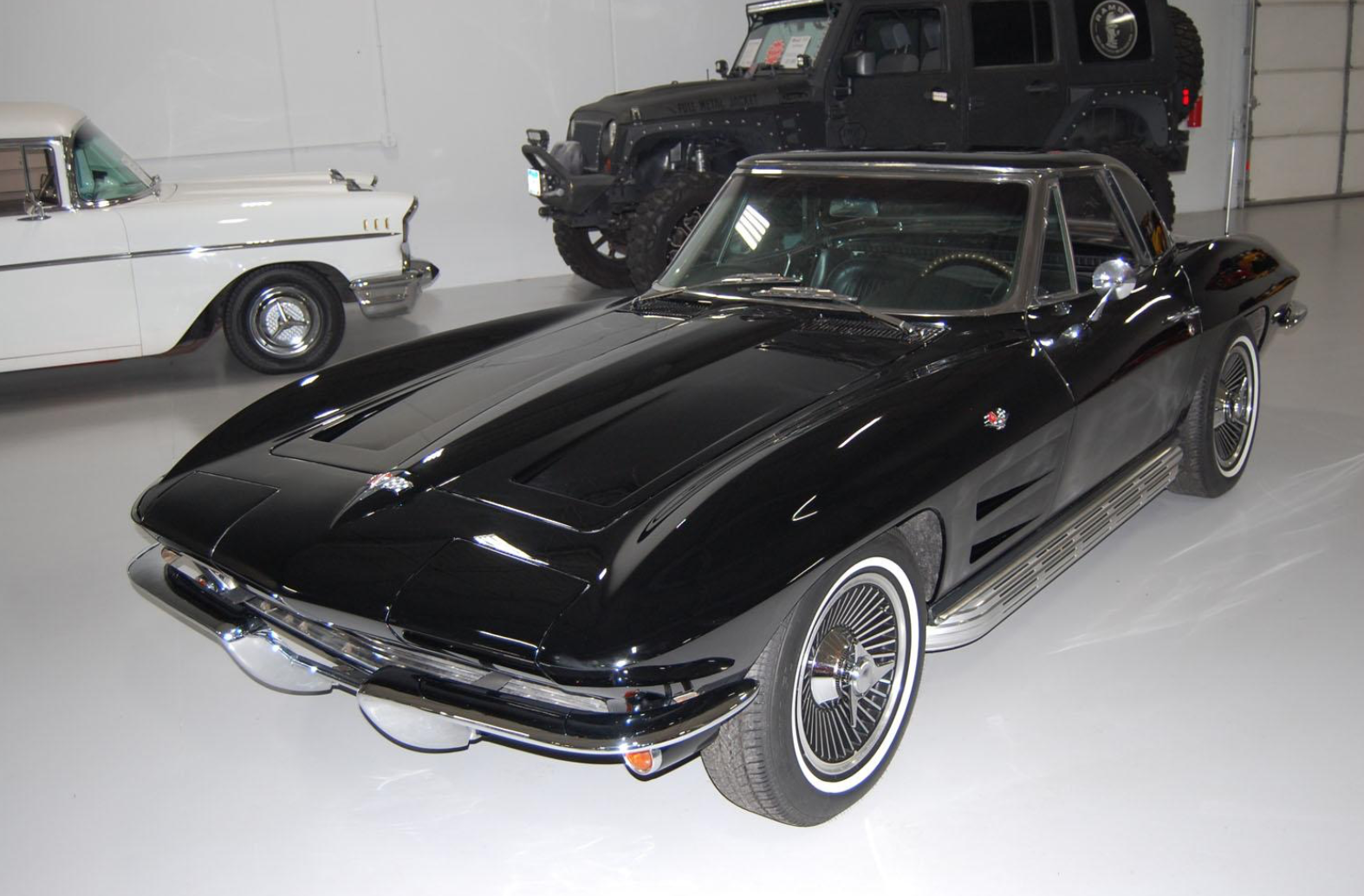 Nothing beats a triple black Corvette Convertible for sex appeal and this 1964 'Vette has got that look. Ordered with both hard and soft tops in black as well as black interior, not only did they get the looks right, but they also put the right engine under the hood. Matching numbers 327/365-hp motor hooked up to a 4-speed manual transmission.
Stunning Custom 1967 El Camino, 454, "Best of the Best!"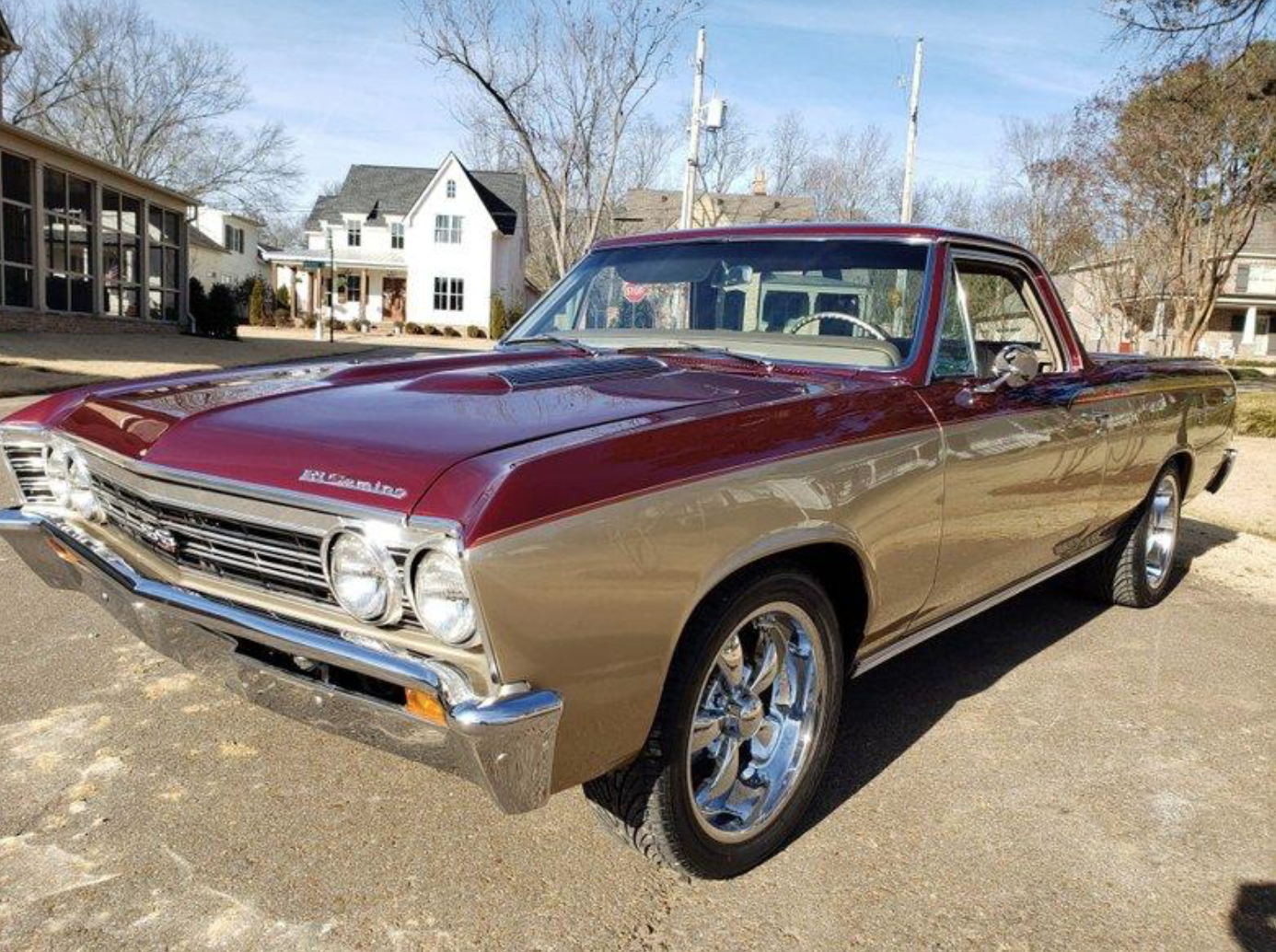 This is one of the most beautiful and most meticulously constructed El Caminos you will find anywhere. Attention to detail never seems to end. Recognized at the Chevy Classics Winternationals with 993 points of 1000, it is clear that this is one of the best.
One-of-a-Kind 67 Hemi Coronet R/T Convertible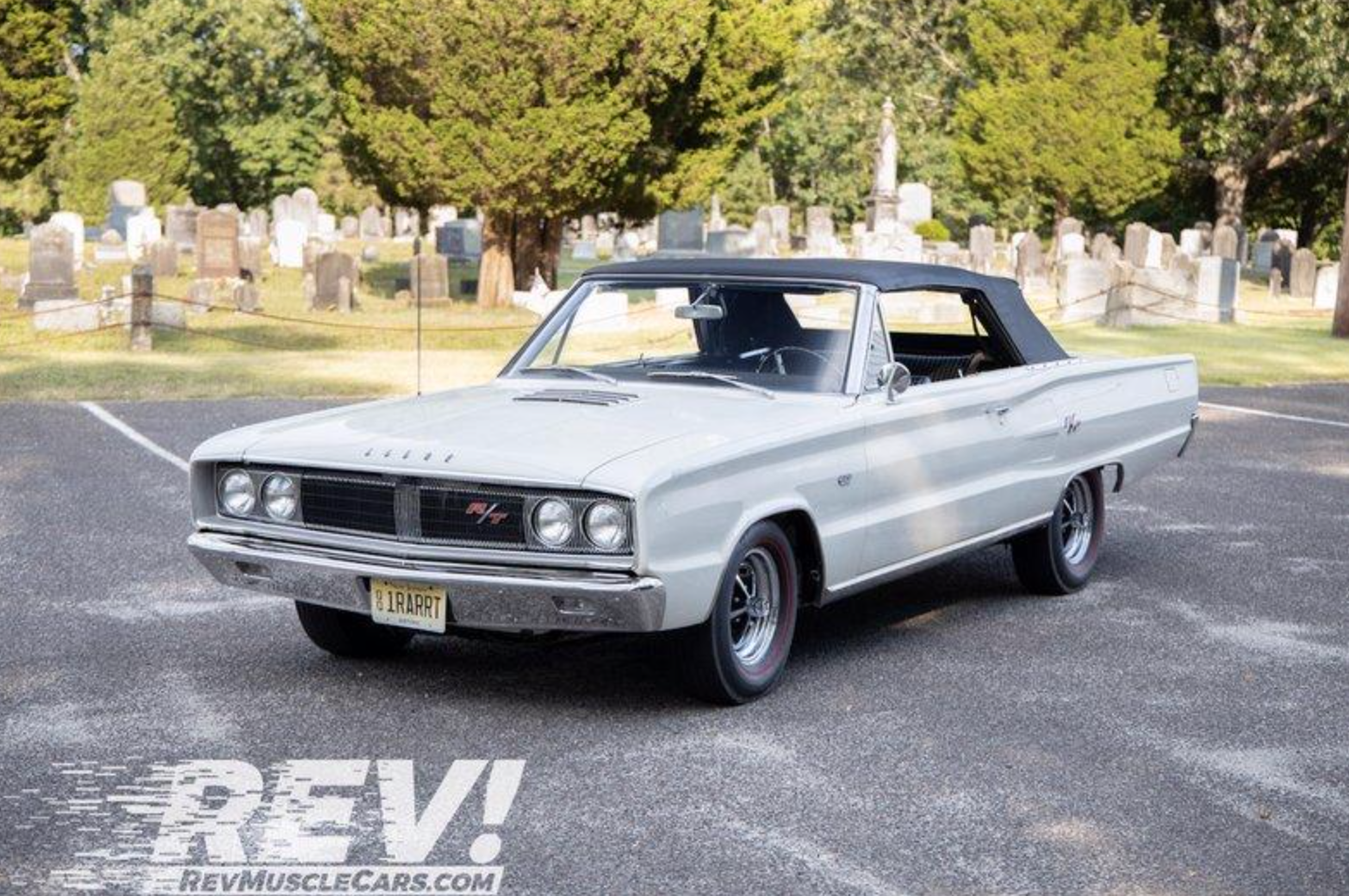 Every car ad you read claims "one-of-one" but, like any other desirable identifier in the car world, "one-of-one" has been co-opted by marketers to describe cars that are anything but. They may make the claim based on some obscure reason- the only one with orange stitching on the seatbelts with blue interior, perhaps. When we talk about this 1967 Dodge Coronet R/T Convertible, we mean it is THE ONLY ONE sold new in the U.S. in this drivetrain combination. "Go find another one" would send you on a never-ending wild goose chase.
1970 Plymouth HEMI Superbird, 4-Speed, B5 Blue, White Interior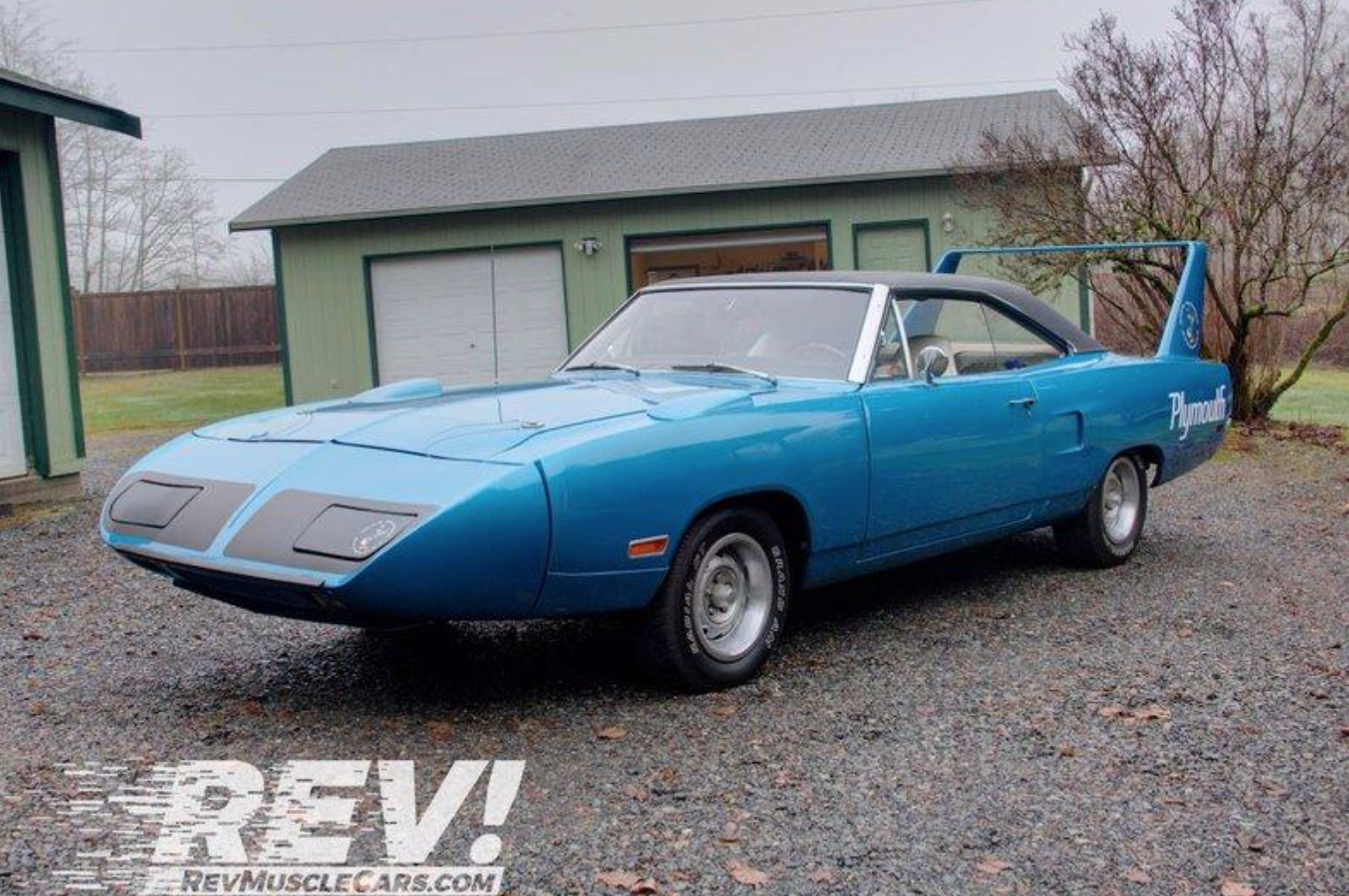 Imagine finding your dream car when it was considered "just a used car". That is precisely what the current owner if this original, factory documented 4spd, HEMI Superbird did when he purchased it in 1982 from the original owner. This was ordered new in Texas as a Chrysler Executive car. When the executive received a new car in 1971, Chrysler made the car available through the Race Car Driver's Program. As prices for genuine 4-speed manual shift HEMI Superbirds have climbed into the stratosphere, it is rare to find one that is still driven and enjoyed every car show season.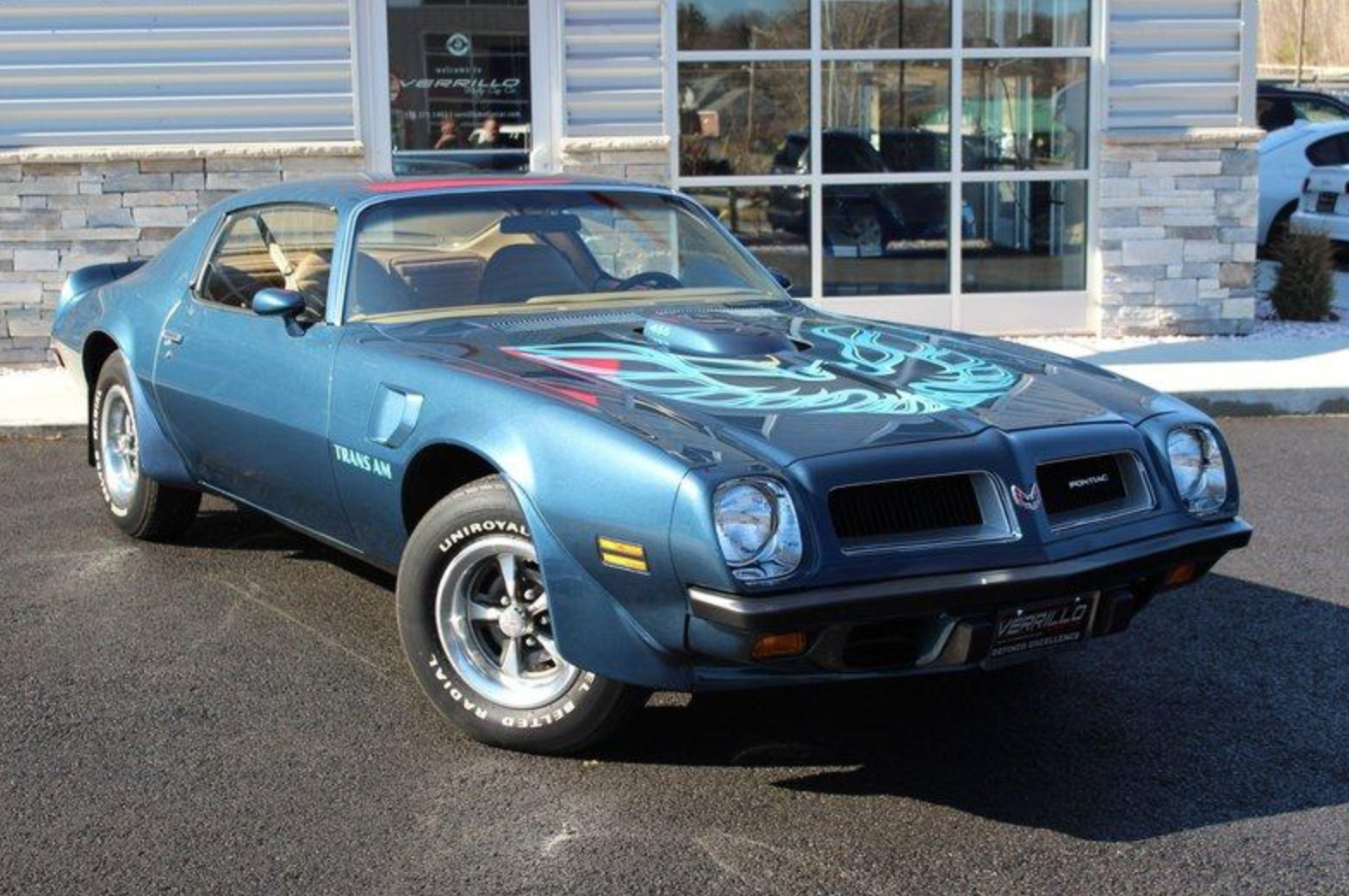 This all original survivor Trans Am is a blue beauty! It was originally sold through Win Gurney Pontiac Syracuse in New York, and comes with the original window stickers. Included with the T/A is a fully owner history, historical documents, service paperwork, and more. It's a rare non-optioned car with column shifter.
Are you salavating yet? The auction starts soon, so register to bid now.
Related Articles...