Purists, avert your eyes now.
---
Many people just love the look of the 1966 Chevelle, which was the first year Chevrolet made it a stand-alone model. With a complete redesign versus the '65, this muscle car inspired many to jump on board, quickly becoming an enthusiast favorite. Back then the SS was the top dog with a thumping 396 available. But for some that wasn't enough power, and that's who this car is for.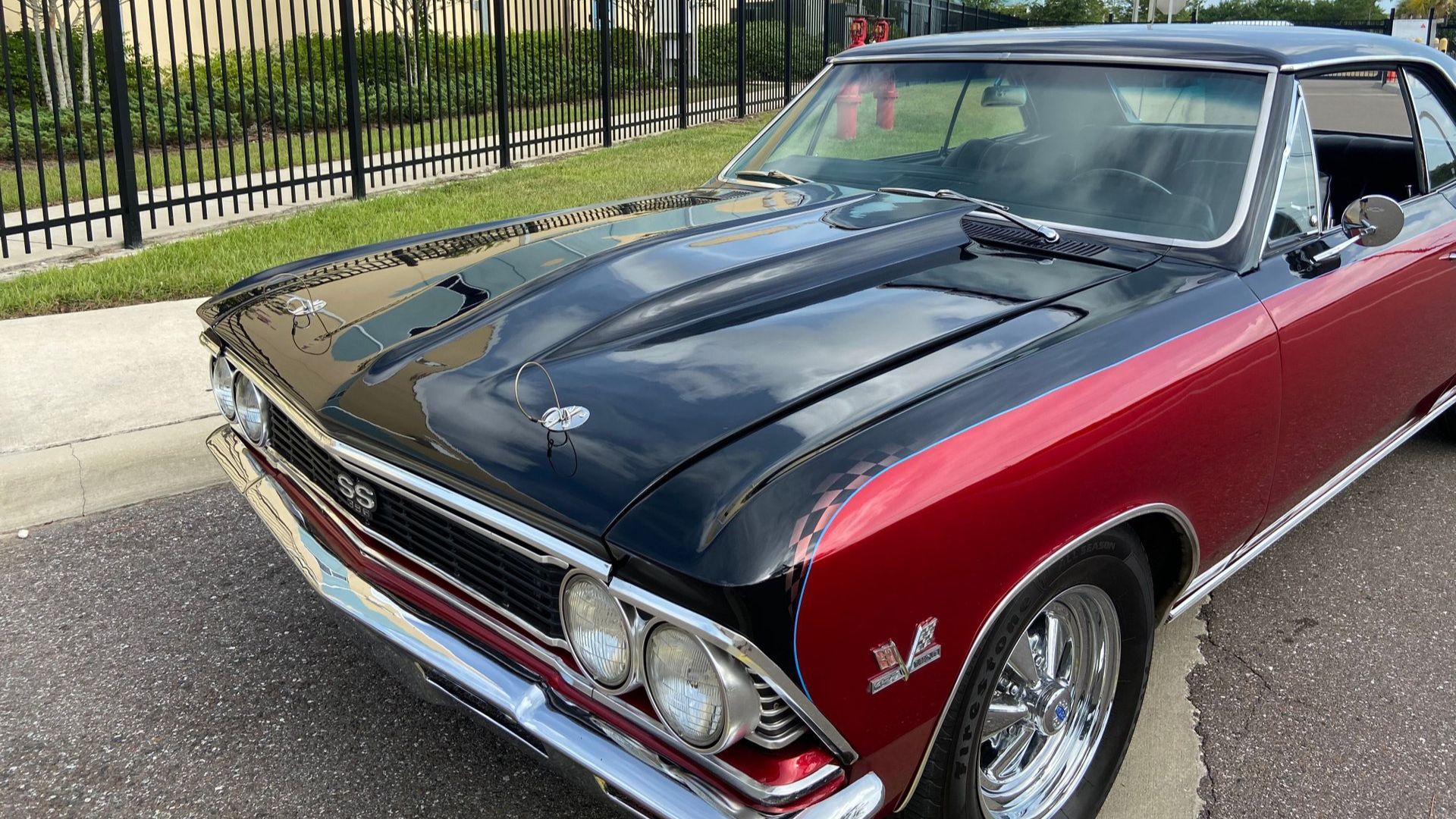 Yes, the original engine has been yanked and in its place sits a mighty 454ci V8. The transplanted engine has been modified for even more thrills, thanks to addition of high-performance heads, Edelbrock Performer intake, Holley performance 4bbl carb, HEI distributor, MSD ignition, large tube headers, performance fuel lines, etc., if you're looking to inject more excitement into your time behind the wheel. Sending that power to the rear axle is a four-speed manual transmission. Four-wheel disc brakes also help this Chevelle stop once you get it wound up.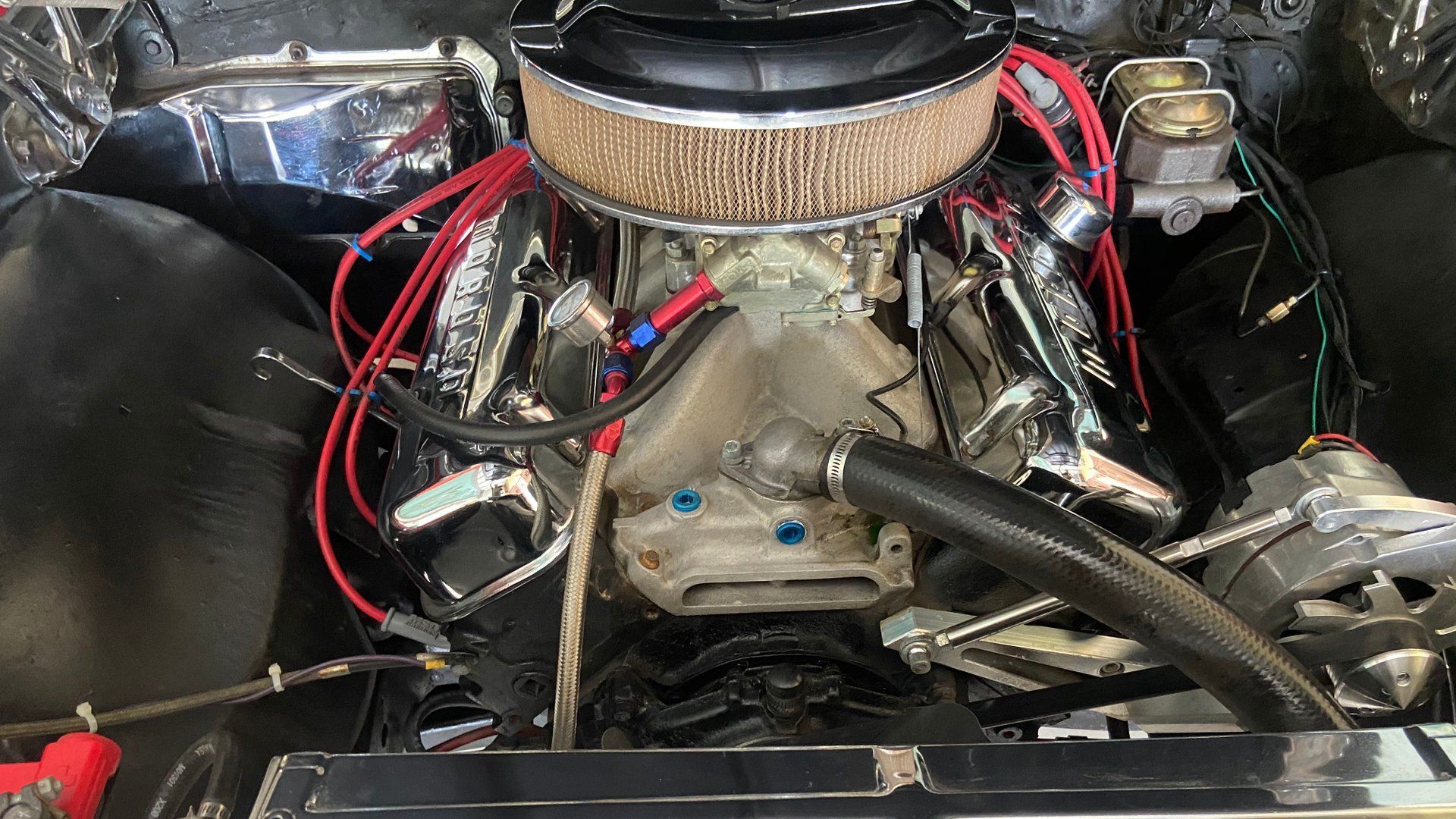 Instead of keeping a factory look for the exterior, this Chevelle gets a two-tone black over Black Cherry Metallic. Giving it an aggressive vibe is a cowl hood with hood pins, while Cragar SS mag wheels pair great with the chrome trim pieces. All the factory badging is present, even if it's not really a '66 SS at this point.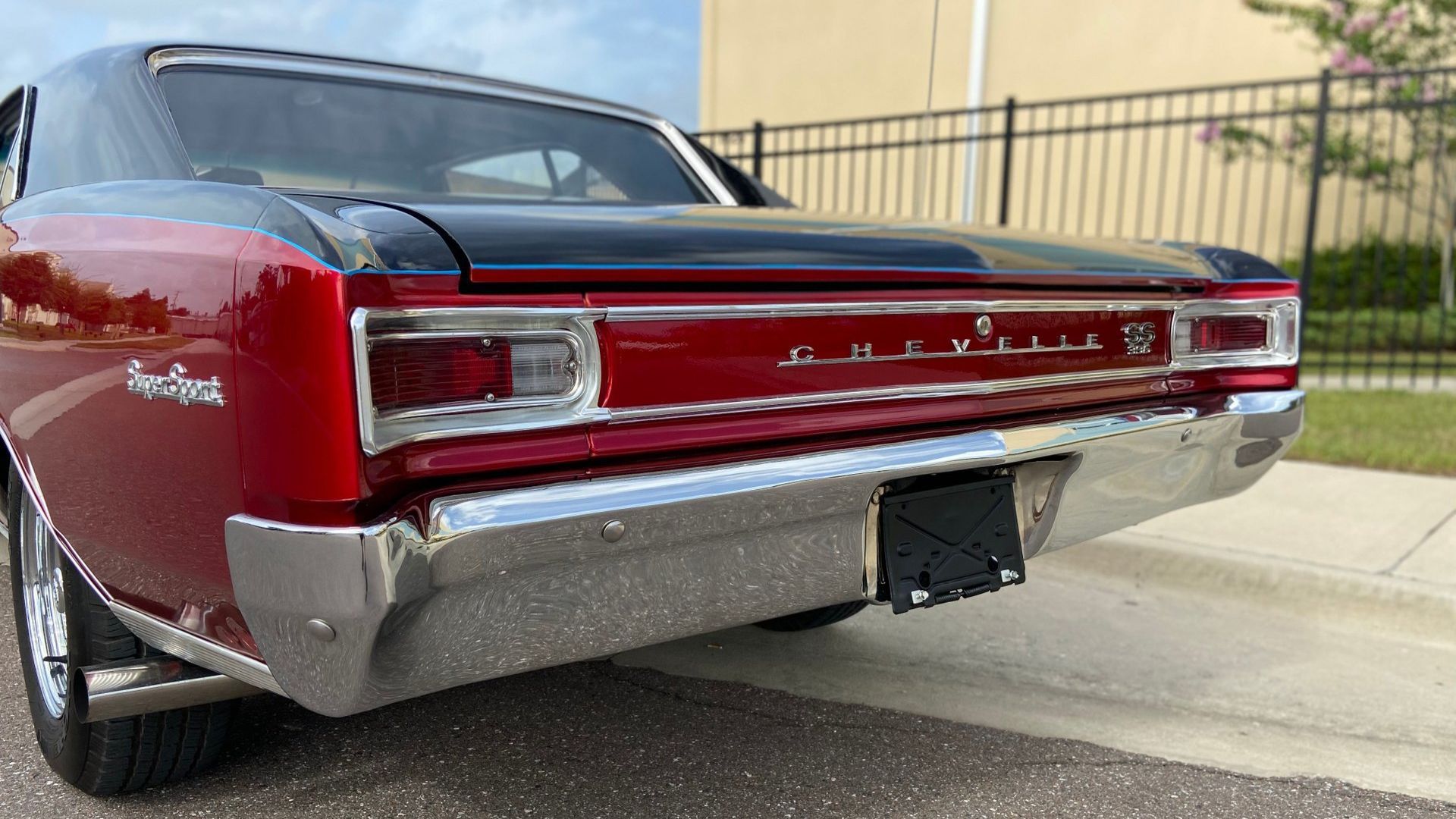 That black interior looks overall pretty stock, with few tasteful changes here and there which really fit with the spirit of this car. Vinyl upholstery covers the bucket front seats and matching backseat. In the center console is that Hurst shifter with a white knob. You'll note the factory gauges as well as accessory gauges to help you keep a close eye on everything while pushing this 1966 Chevrolet Chevelle SS to the limit. There's even the SS steering wheel, while everything else about the interior looks nice enough to impress your friends and neighbors.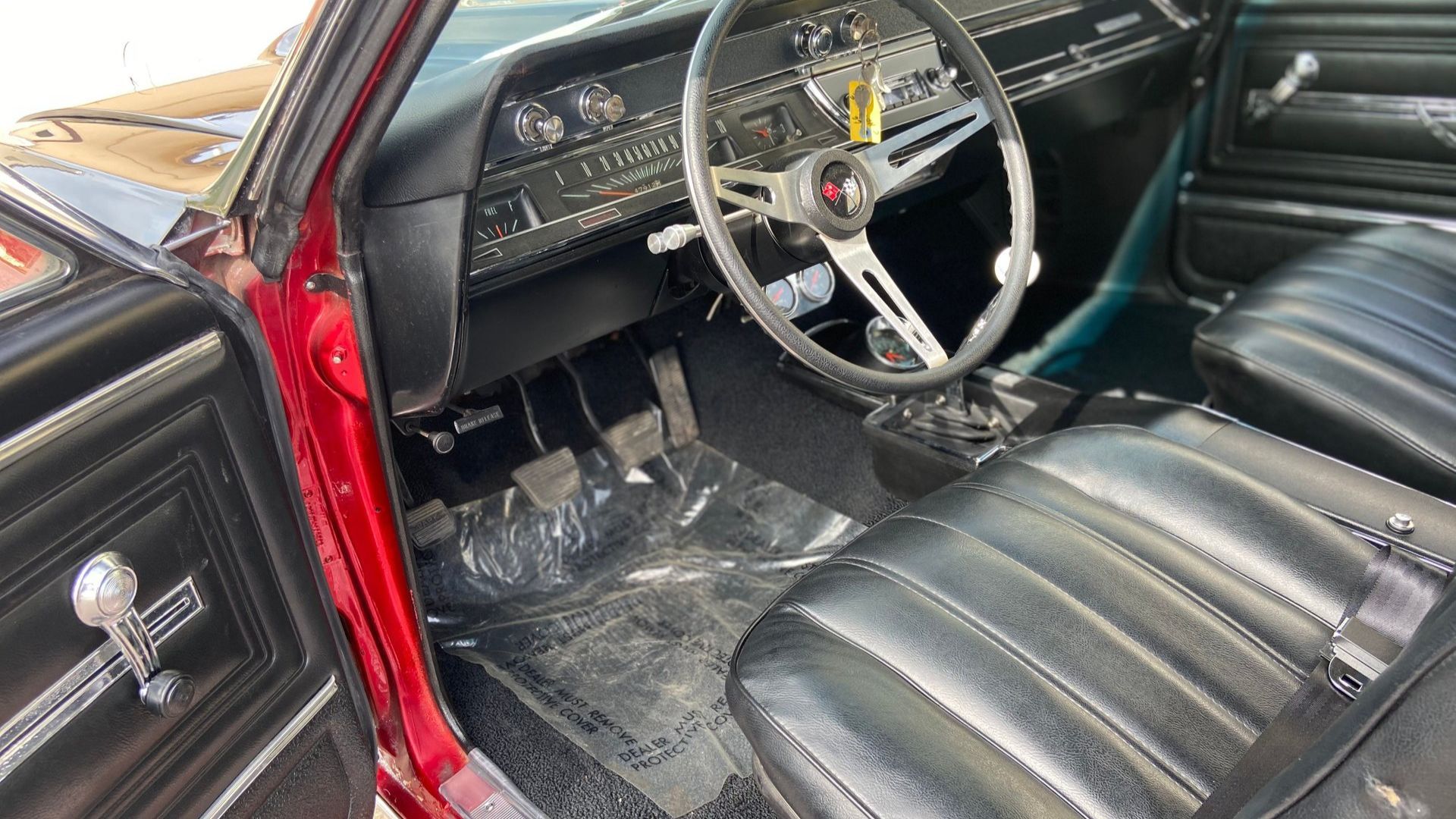 While not for those looking to drive a true '66 Chevelle SS, this upgraded version should be a lot of fun to cruise around in and take to shows, etc. Adventure Classics is selling it, if you're interested.