There's a lot to unpack as we sail through January 2023...
---
This week on the Motorious Podcast, we talk about the latest race track closure, and what this might lead to, and the evidence that it's already causing issues. A teen crashes his parents' Mustang, a woman is killed during a street takeover, and someone crashes the Camarostang. The Dodge Challenger beats out competition in its segment, again, and we share our inventory picks of the week. Watch it here:
Headlines
Another Iconic Racetrack Closes Forever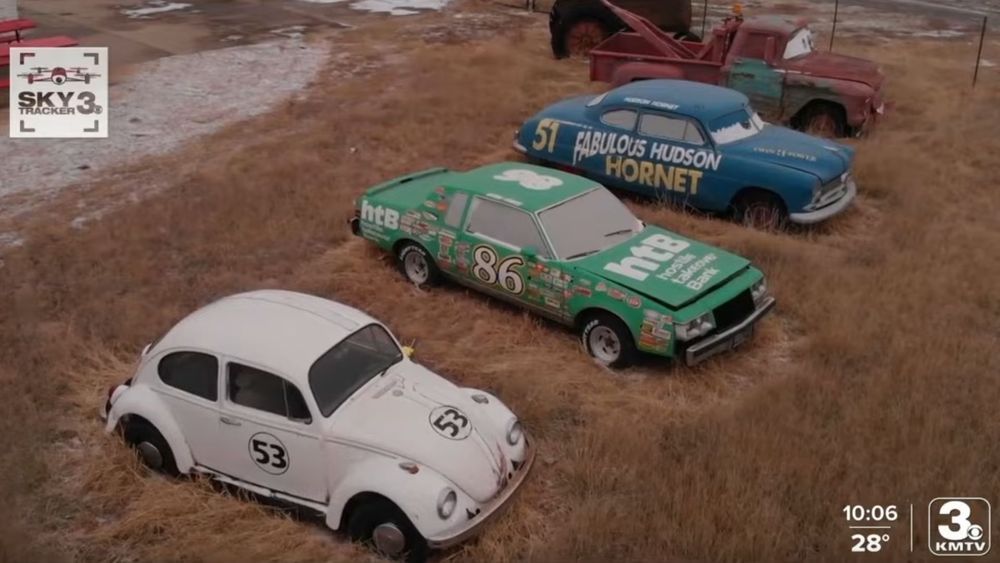 Take it to the track: that's what we say to people who think street racing is a great idea. And while that's still a good idea, finding a racetrack that's still open to public use is getting harder with each passing year. This time it's I-80 Speedway in Nebraska that's shutting down forever after the 2023 season.
For many in the area, the dirt oval track was not only a place to watch or participate in the races, it was also a community. The 4/10ths mile track has been around since 1994 and featured weekly racing as well as sprint car specials and quite a few touring series. Soon, all of that will be history.
Read the full story here.
Australian Teen Crashes Parents' Mustang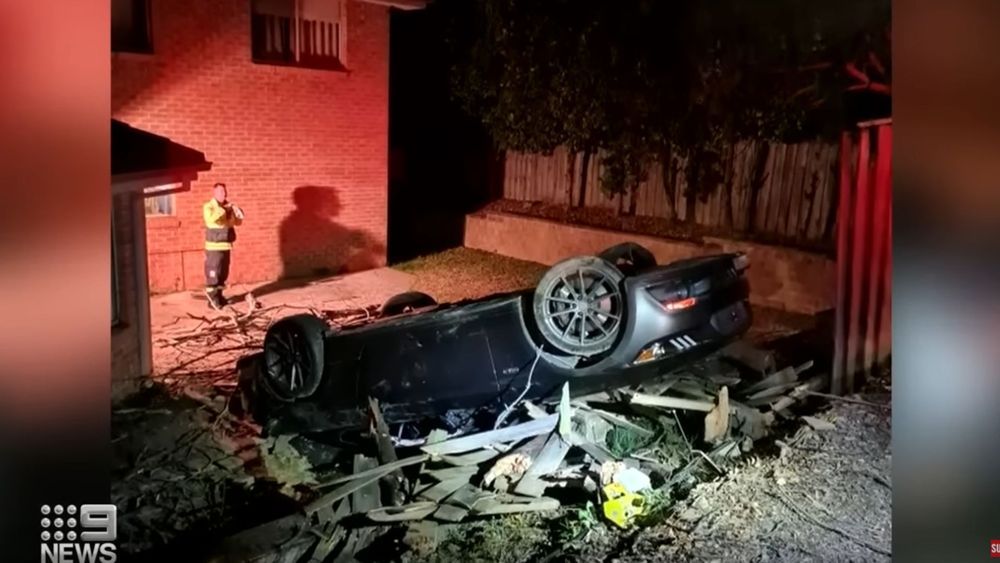 Teenagers can do some really dumb things, but swiping the family Ford Mustang to take on a joyride in the middle of the night, crashing it, then running from the cops is something else. That's what authorities say a teenager did in the wee morning hours of December 29 in Sydney, Australia.
As you can see from the images, the poor little pony crashed through a fence and ended up on its roof in a person's yard. The crash woke up the people in the house with what they described as a "big bang." After checking to see if anyone was in the car, they called police, who arrived to investigate the accident.
Read the full story here.
Young Woman Killed During Los Angeles Street Takeover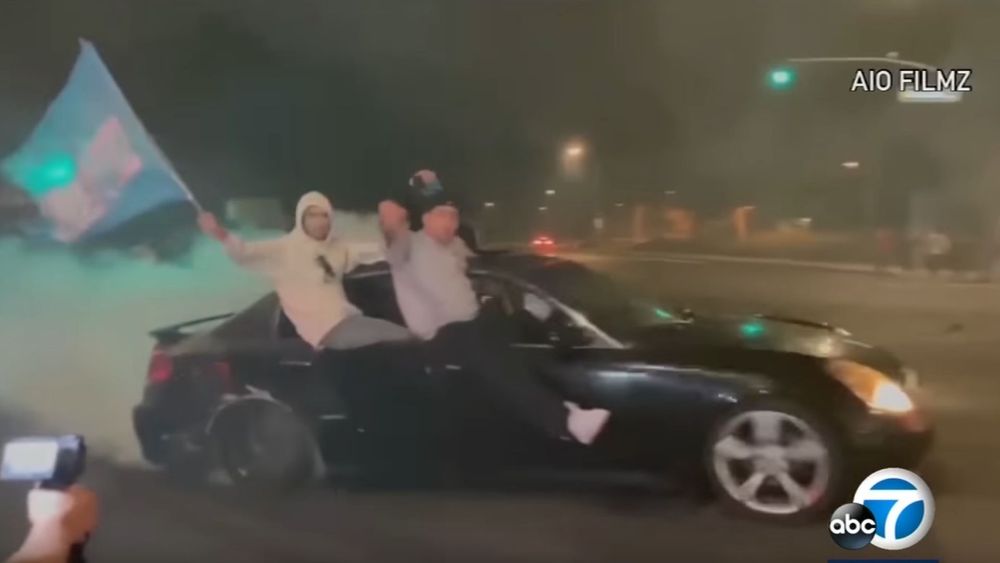 Street takeovers are stupid and dangerous, something we've been warning about for some time. Sadly, a lot of kids go to them thinking they're just harmless fun, but for one young woman in Los Angeles attending one of these illegal events proved to be fatal. What's worse, the whole thing happened on Christmas Day.
The victim, 24-year-old Elyzza Guajaca, was hit by a black Chevy Camaro as she was standing with a group of people on the corner of Crenshaw Boulevard and Florence Avenue. Rushed to a local hospital, she later died.
Read the full story here.
Someone Crashed The Camarostang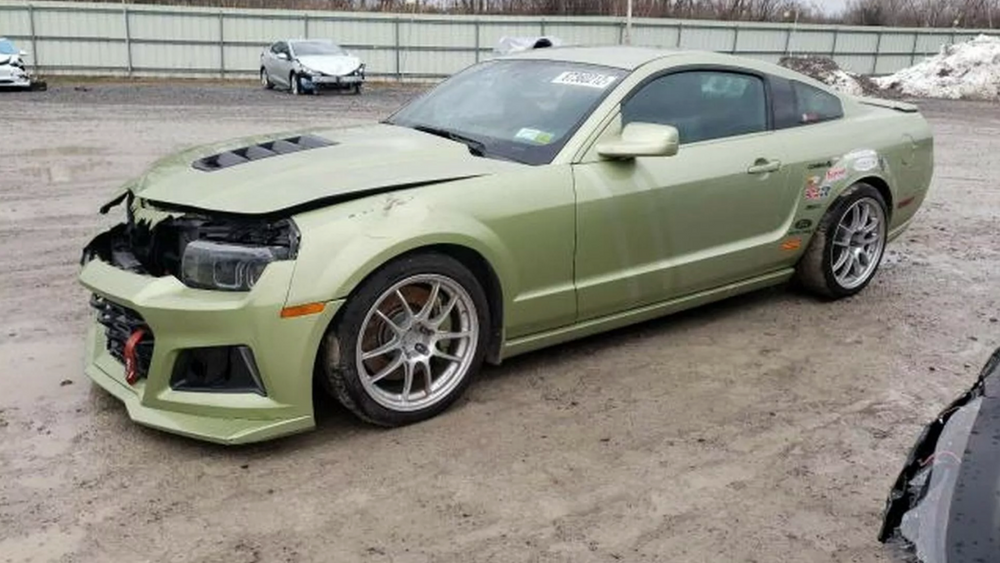 The Ford Mustang is one of the most iconic muscle cars in American history, so iconic in fact it created a new genre of automobiles, called the pony car. For a few years it reigned undefeated with no competitor inside even slightly capable of taking it down. Then came the Chevrolet Camaro, a tiny beast with a massive V-8 engine under the hood making way more horsepower, way more torque, and looking quite sharp indeed. These two cars were in constant competition with each other, understandably so as one was made to support the other. However, this car was seemingly created to bridge the divide between Chevy and Ford vans across the globe.
Read the full story here.
C8 Corvette Abandoned In Montana Snowstorm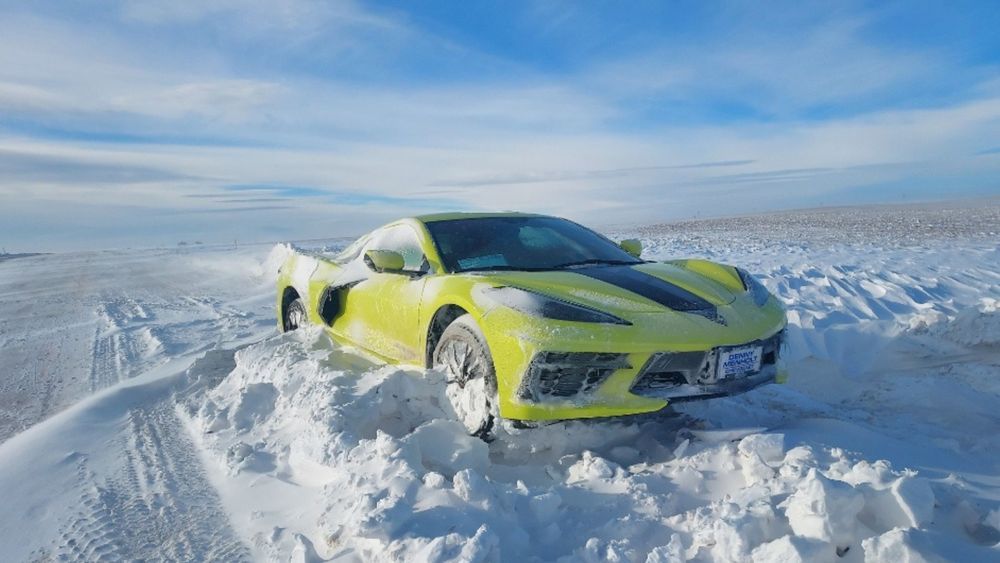 Sometimes we meet the dire consequences to our horrible decisions, which is exactly what happened to a C8 Corvette driver recently in Montana. If you don't know, snowstorms in state can be quite fierce, something anyone who lives there should know well. That's why it's shocking to see the mid-engine American sports car just left on a snowbank on the side of the snow-encrusted road.
The photo, which was posted to Reddit, didn't come with any real info. However, the dealer plate left on the front clearly shows the dealership is in Montana. That, combined with the landscape and big, partly cloudy sky should remove all doubt.
If you live where it doesn't really ever snow, you might not completely understand why taking a C8 Corvette out on snowy roads is a bad idea. One Reddit user tried to argue that thanks to the mid-ship placement of the engine, combined with rear-wheel drive, the C8 should be a dream in such conditions.
Read the full story here.
Dodge Challenger Wins Again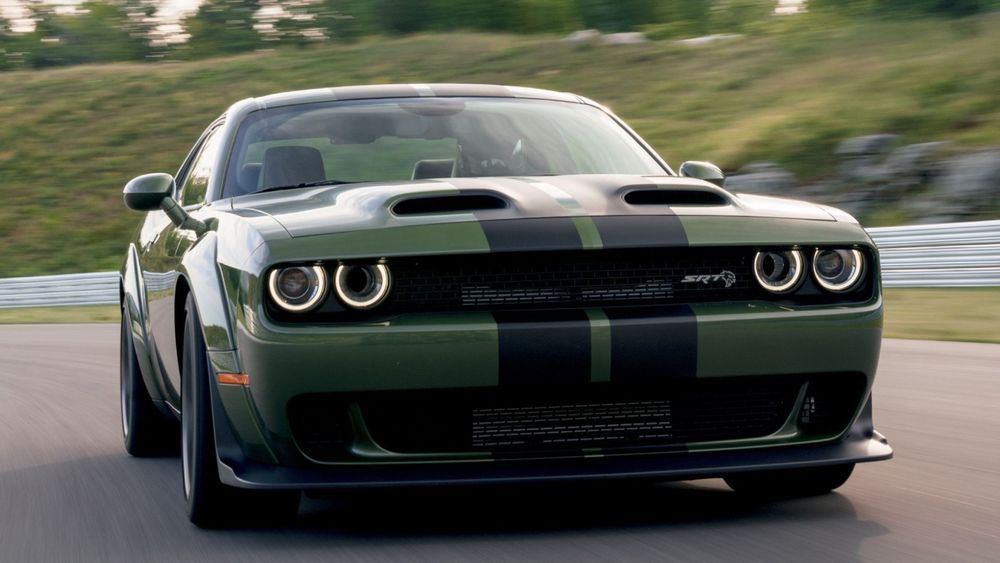 American muscle cars aren't dead, at least not yet, and the competition among the few that are still standing is pretty fierce. There's plenty riding on which one comes out on top at the end of each year, so it's a big deal that once again the Dodge Challenger has trounced the Ford Mustang and Chevy Camaro. Yes, the Blue Oval and GM fans can either accept this defeat, cry, or start saying "yeah, but" a lot.
In plain black and white, Dodge sales figures for 2022 show 55,060 Challengers were delivered in the US. Despite all the shortages, inflation, and the other craziness of last year, that was more than the 54,314 sold during the craziness of 2021. That's impressive and probably driven in part by the rumored impending doom of the nameplate.
While the Challenger is supposed to continue on past 2023, everyone with any sense knows it just won't be the same. Gone will be the Hemi V8s, replaced by an inline-six twin-turbo setup that while it might be good, just isn't as good as the Hemis. So in this respect Dodge has an unfair advantage which should run out at the end of this year.
Read the full story here.
Inventory Picks:

1990 Toyota FJ75 Land Cruiser Pickup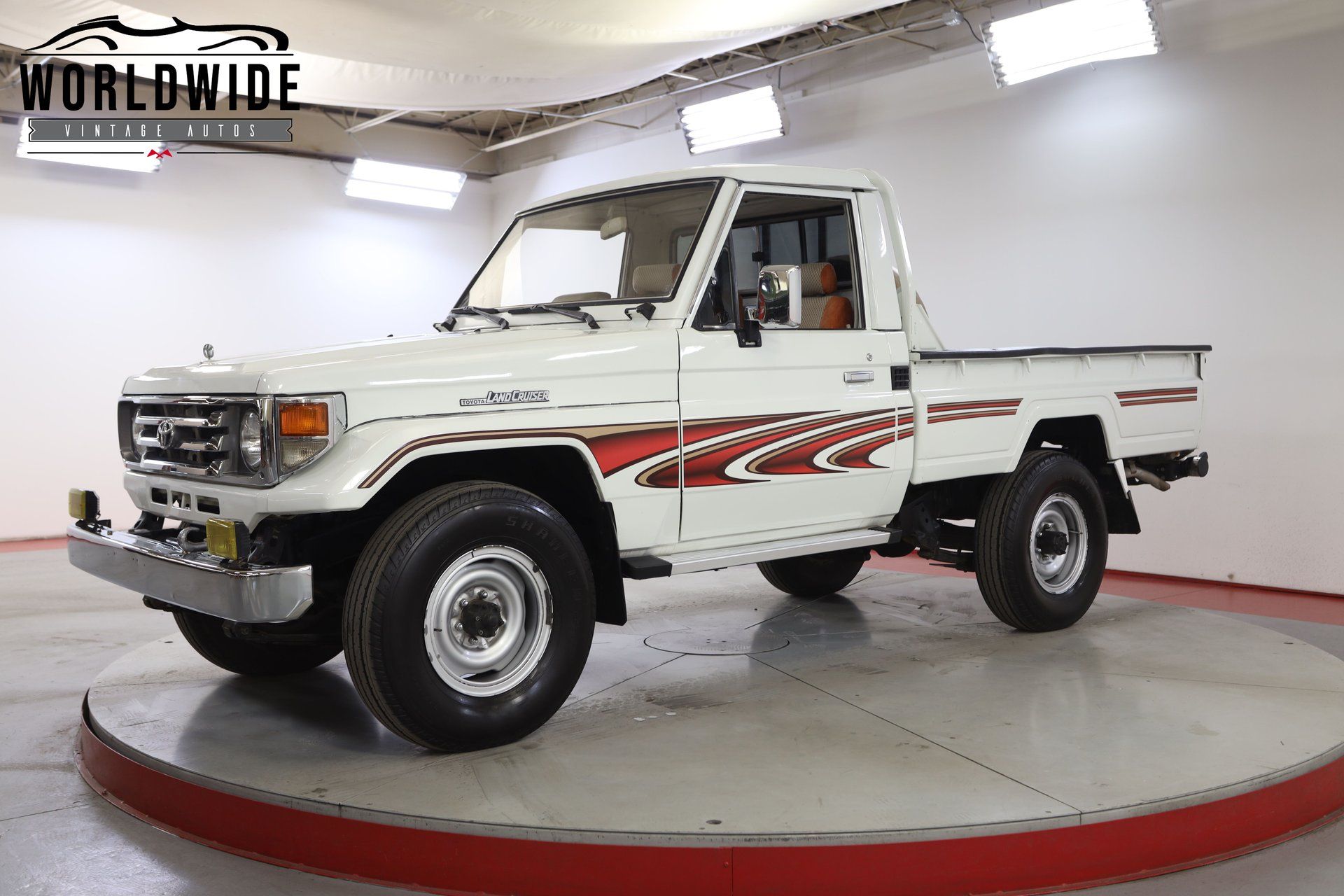 See it here.
2023 Cadillac Escalade ESV 4WD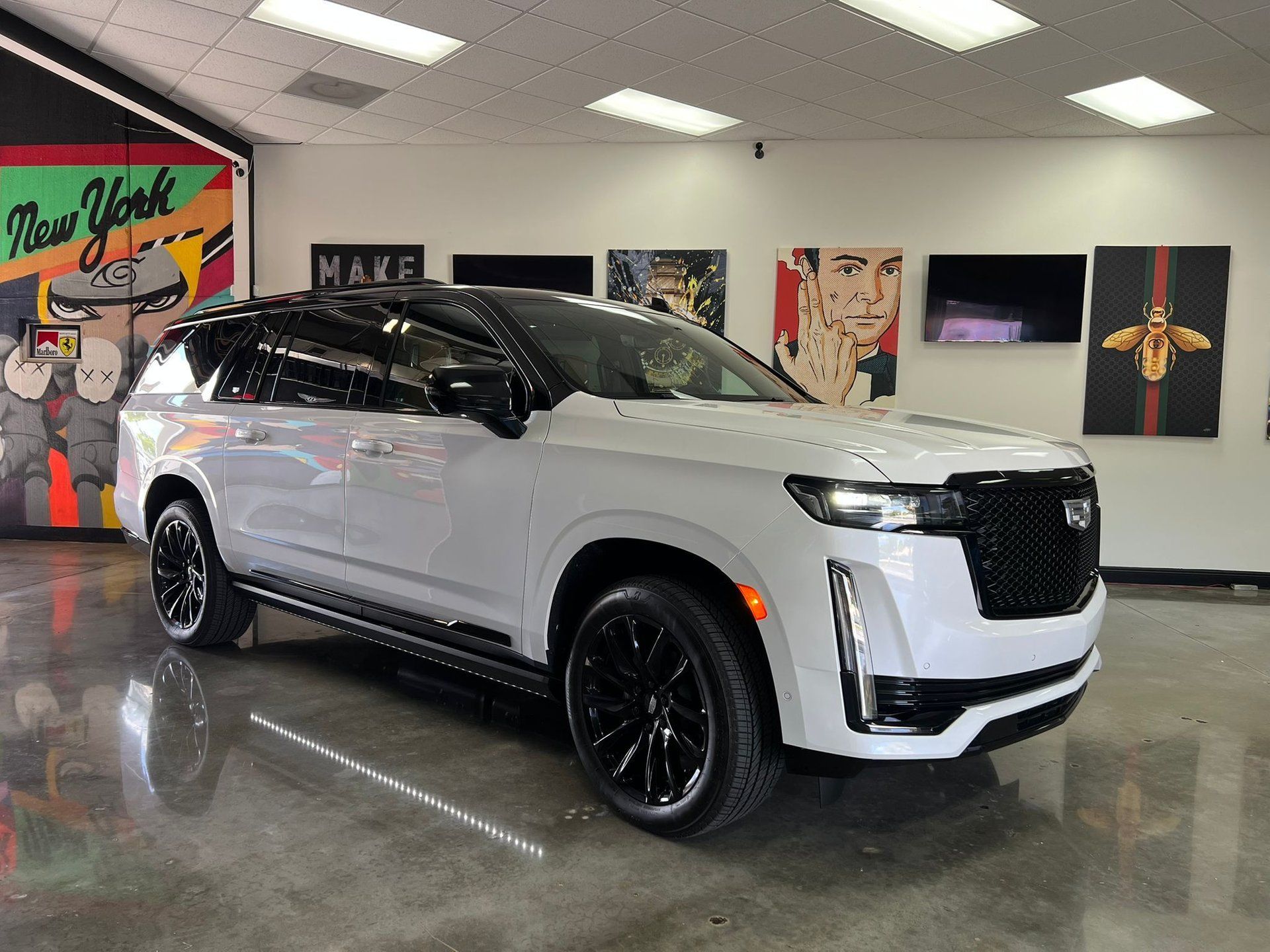 See it here.