Let us warm you up with these spicy rides!
---
Since it's too cold outside already, we wanted to change things up a bit from the 'coolest' feature, and put some heat out there. Here are the hottest cars for sale this week on Motorious. Maybe you'll find something to put under your Christmas tree.
C6 Corvette Transformed With C2 Silhouette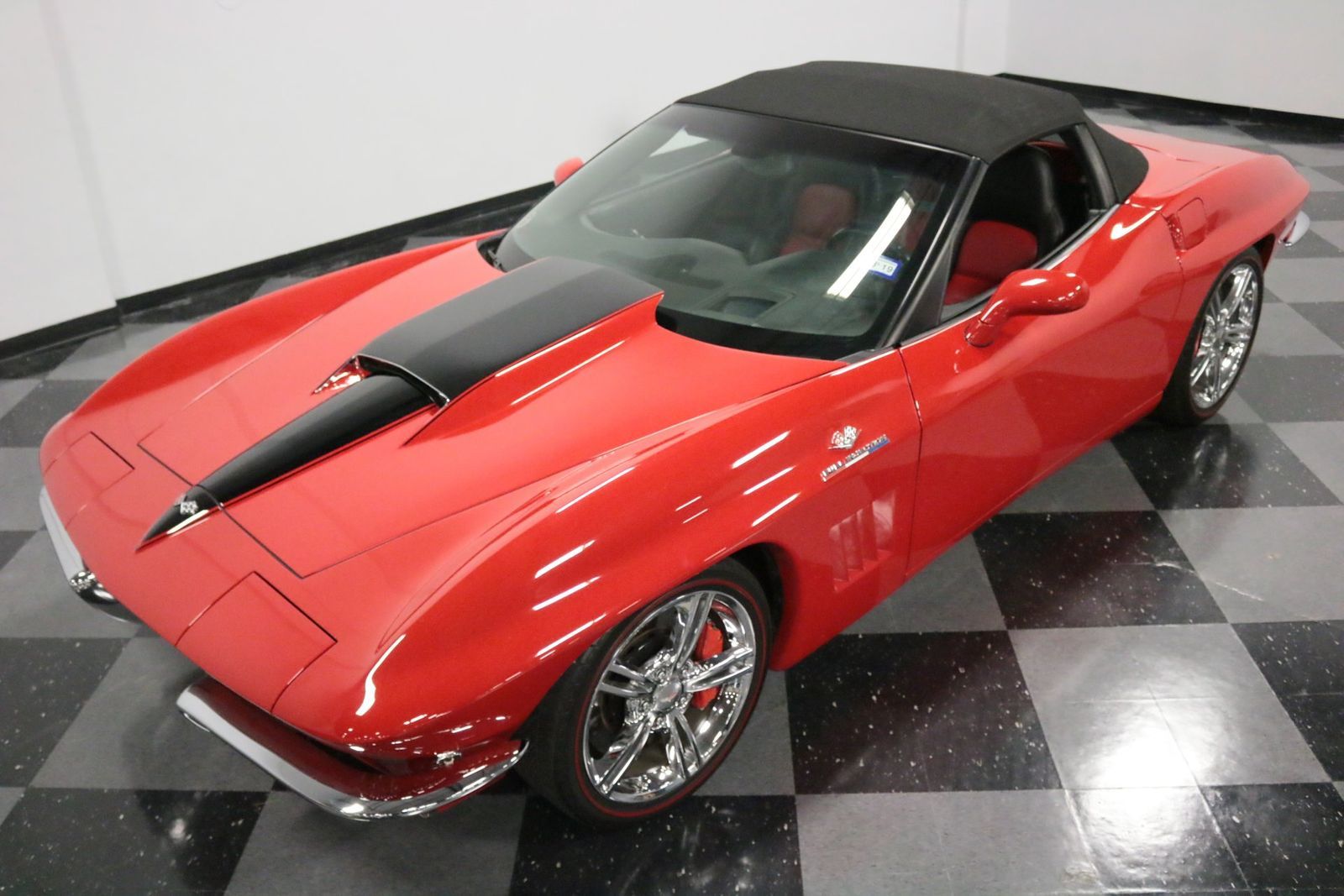 If you've ever wanted a classic Corvette, but just decided that there wasn't enough advancement in technology and engineering to go back on a classic car, then this might be the creation for you. Built on the sixth generation run of the Chevrolet Corvette, this 2008 Corvette Karl Kustom special brings all the modern trappings, with old school styling.
Droptop Six Pack 1971 Plymouth 'Cuda Convertible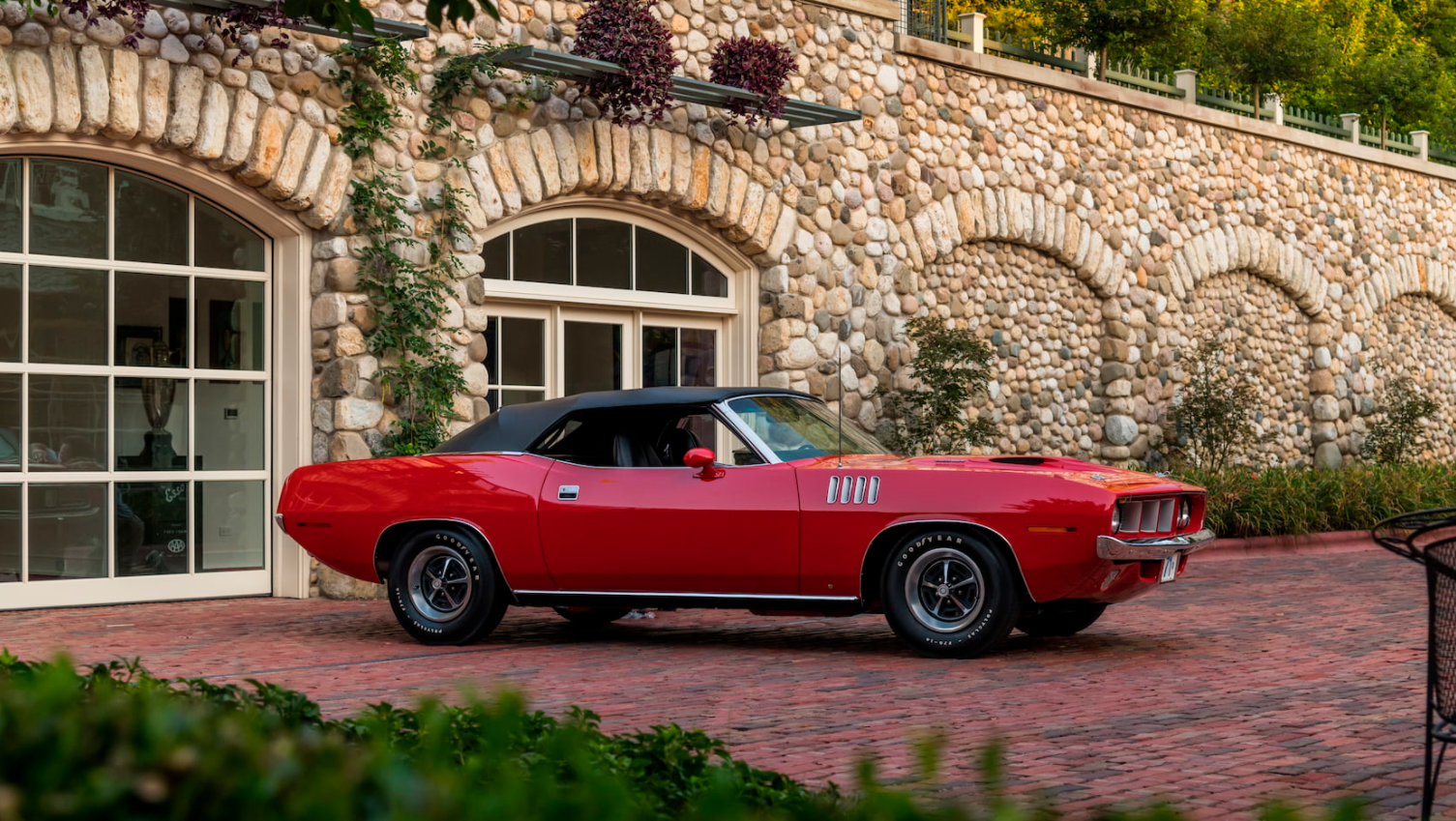 In 1971, just 11 Plymouth 'Cuda convertibles were built with the might 426 Hemi. These rare machines have been known to fetch millions of dollars at collector car auctions.
This 1971 Plymouth 'Cuda convertible is expected to reach seven-figure territory, even without Hemi power. It's one of just 17 built with the 440 Six Pack under the hood.
Throwback 2018 Ford GT 1967 Heritage Edition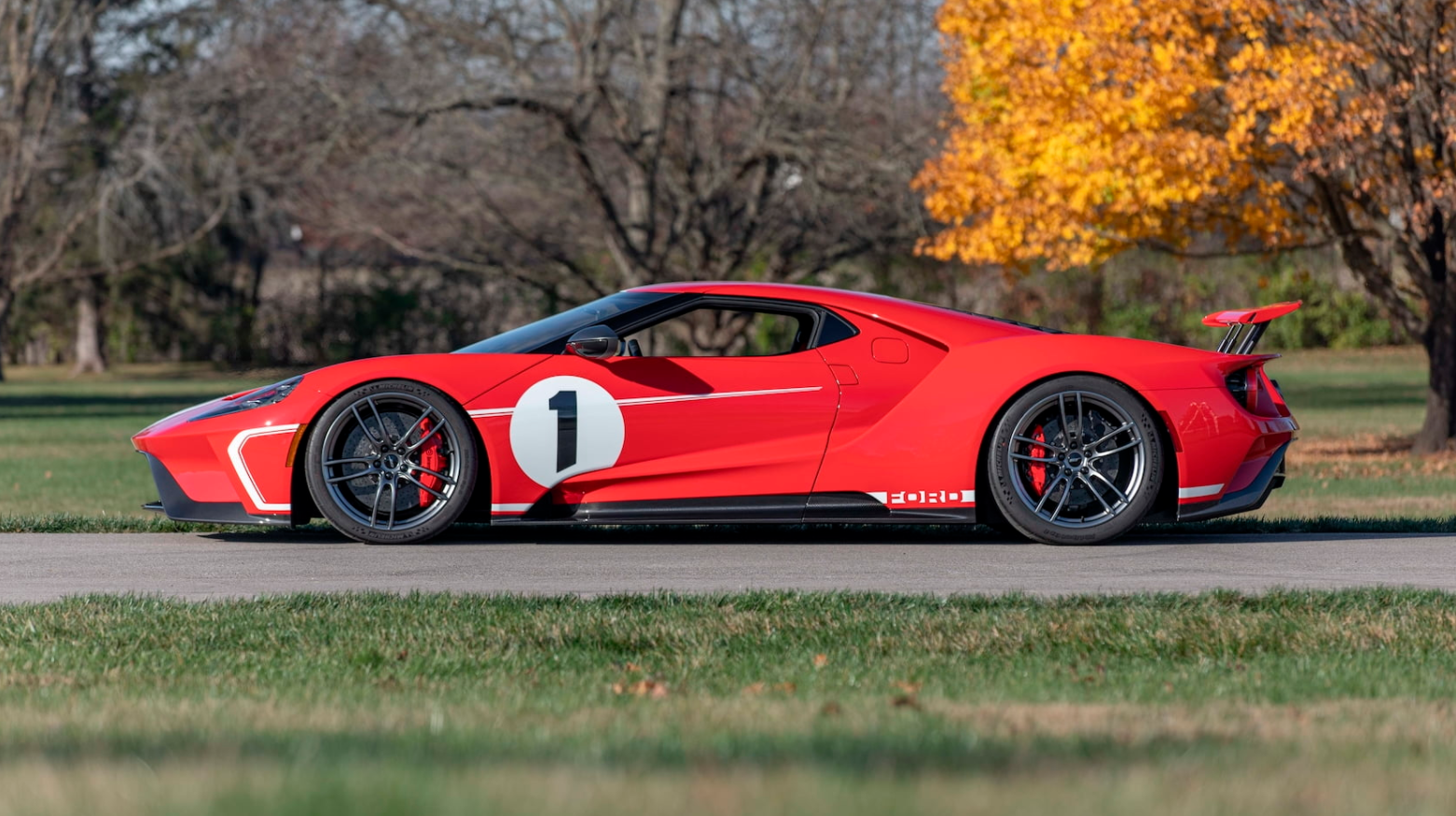 It's good business to remind the world of the time you went up against Ferrari at Le Mans and beat them so badly at their own game that they went home with their rosso corsa painted tails tucked between their trembling legs. Both times that Ford has brought back the GT, they've leveraged that heritage in the form of special paint schemes.
This particular 2018 Ford GT is a '67 Heritage Edition. It's painted to resemble the 1967 car, which won Le Mans for the first and thus far only time that an all American team has won overall.
American Original 1953 Muntz Jet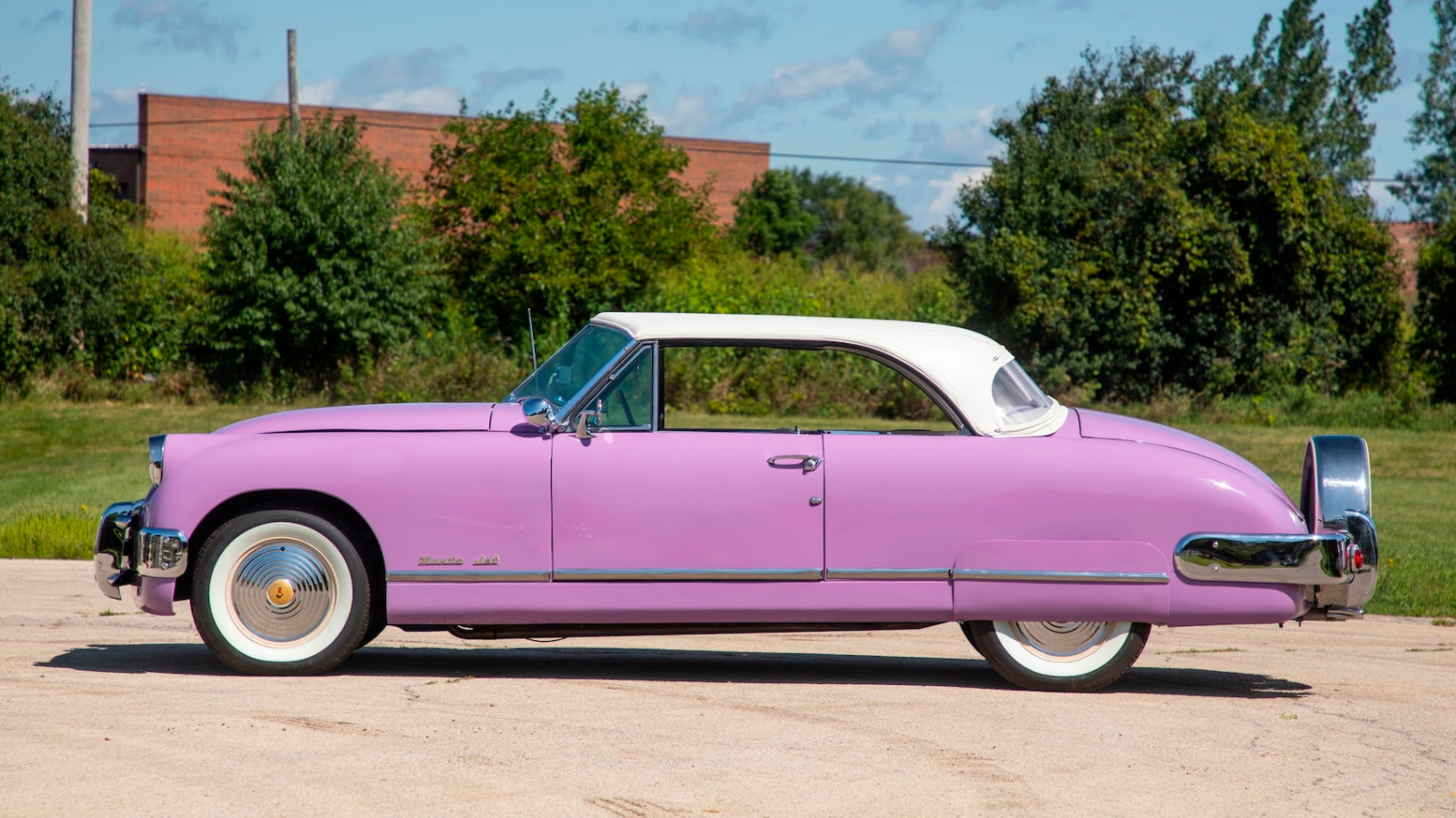 Originally devised by famed Indy car builder Frank Kurtis, the Muntz Jet combined a sleek body, a powerful V8 (from Lincoln, in the case of this car), and an interior that was nothing short of opulent.
That interior featured a rear-mounted onboard ice chest and drinks compartment, while the front console is built around the car's radio. Apparently, these cars were so luxurious that Muntz lost $1,000 on each one built – a lot of money in the 1950s, especially considering that these cars cost just $4,500 new.
Baby Blue 1963 Corvette Split Window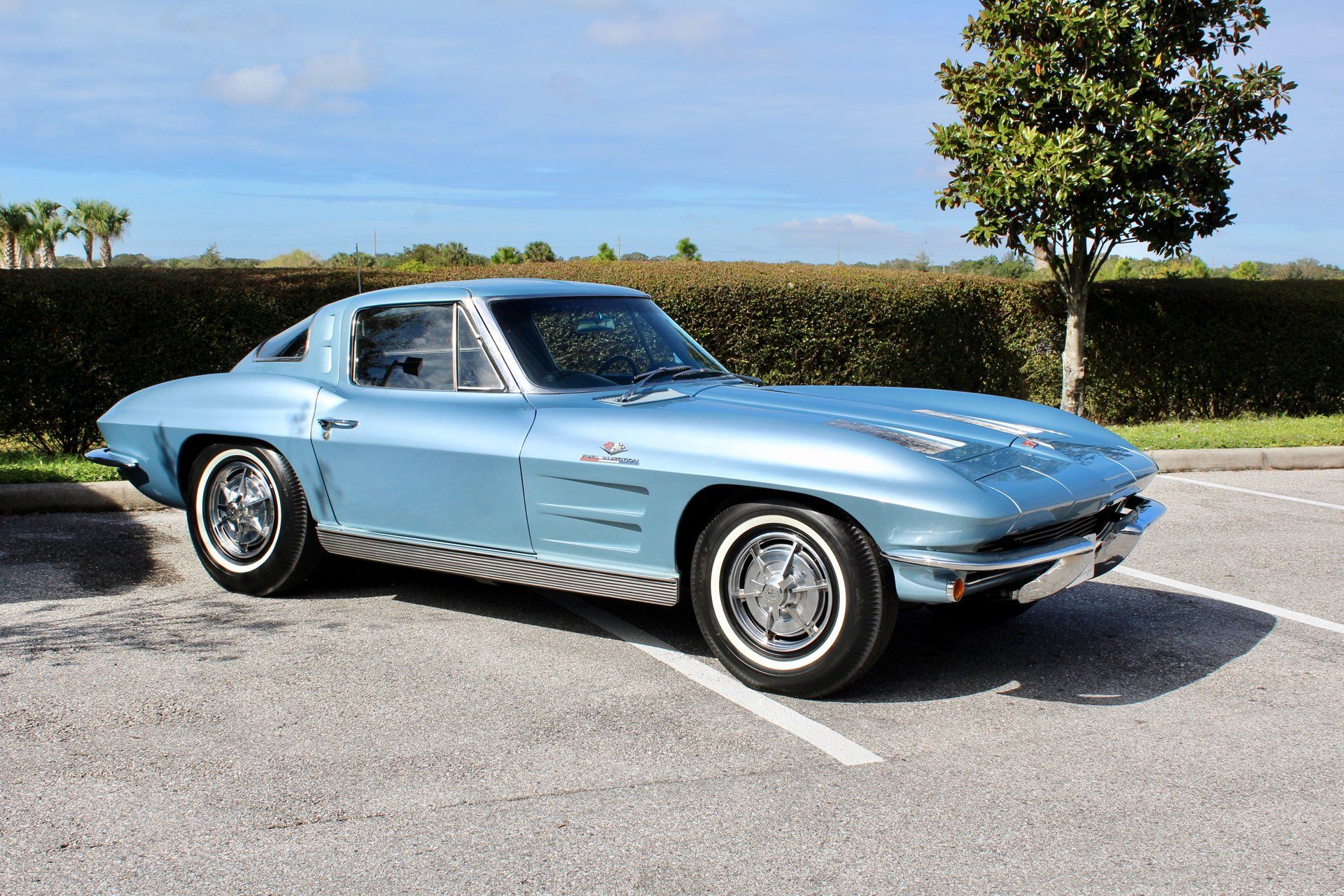 As you probably already know, the split rear window was to become a one-year-only affair, replaced by a wider single window starting in 1964. Total Corvette production for 1963 was well over 21,000, and 10,594 of them were coupes. Each one is in high demand with collectors today.
We found this beautiful Silver Blue example right here on Motorious. It's being offered by Classic Cars of Sarasota for a very reasonable (by split window standards) $139,000.
1965 Factory Five Type 65 Daytona Is The Racer You Need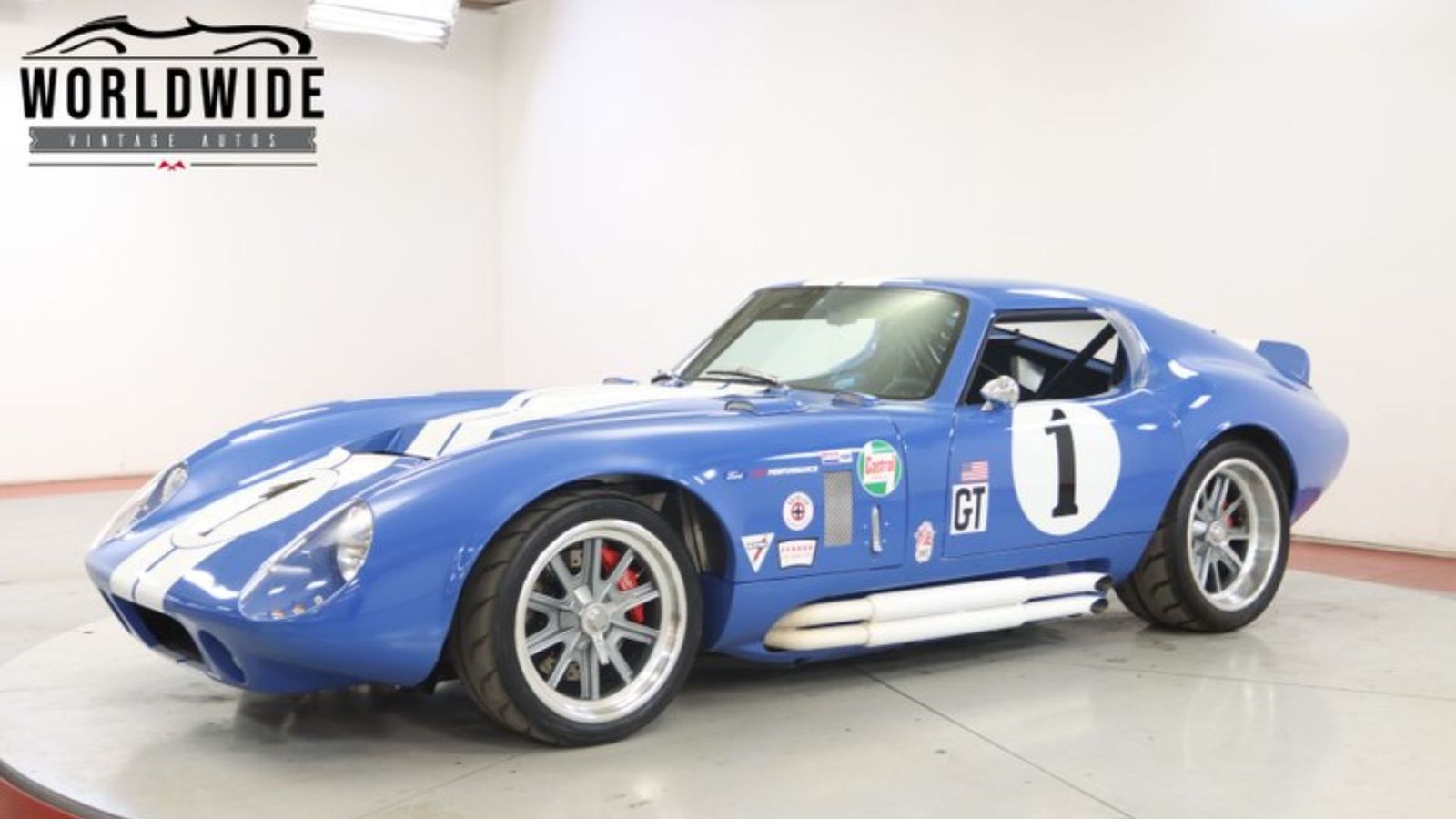 There are people who say you should just get something low-powered and well-balanced like a Mazda Miata for track days. If that's what you can reasonably afford, then great, otherwise we'd go for something a lot more thrilling like this 1965 Factory Five Type 65 Daytona Replica. Not only does it look like one of the hottest racers for the 1960s built by Carroll Shelby, this thing is packing some sweet modern power and handling for performance which will make that Miata look like it's standing still. Even better, it's for sale right now through Worldwide Vintage Autos.
1972 Pontiac Lemans Is Freshly Restored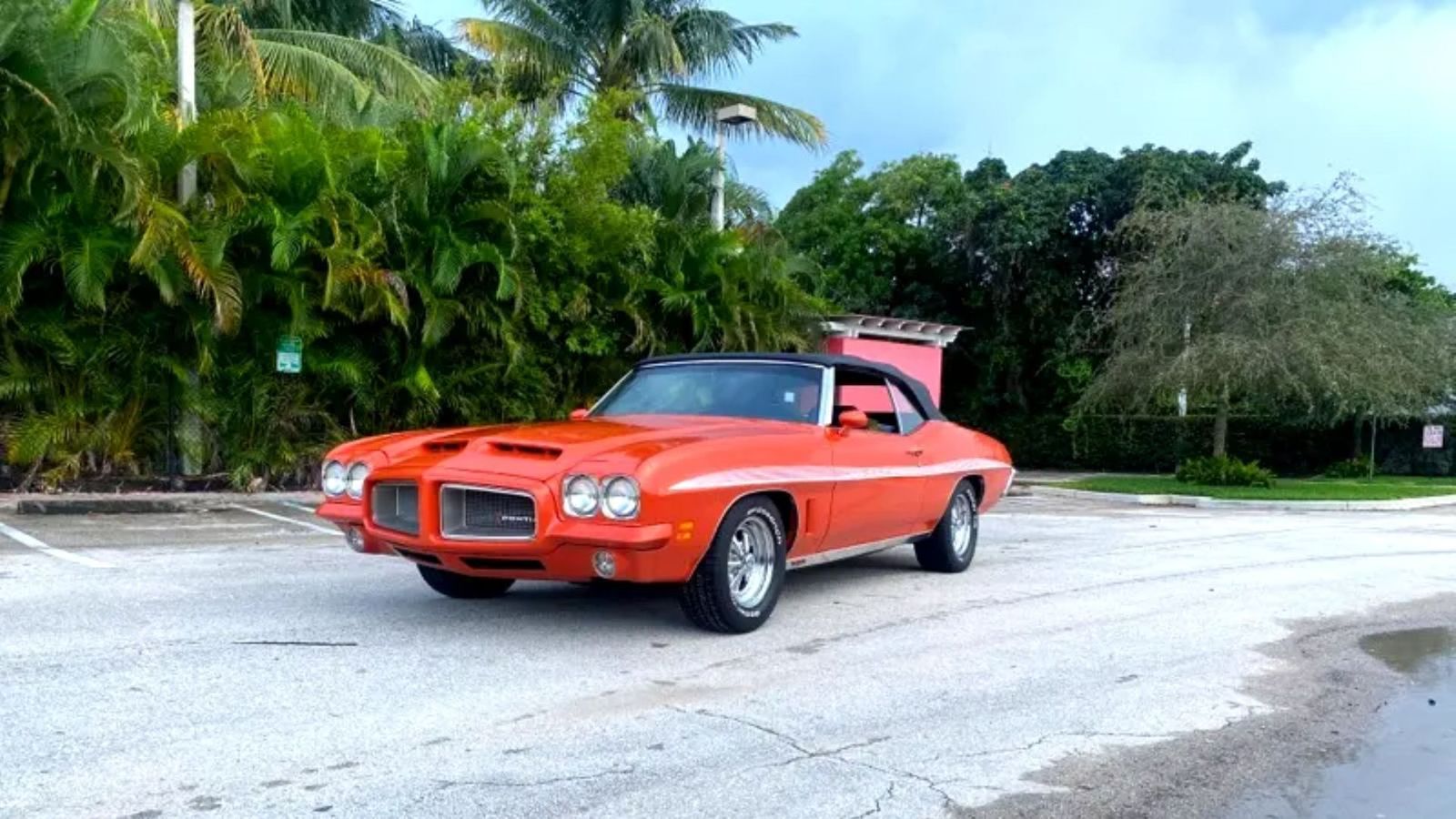 Loaded with miles of style and a big V8, driving this 1972 Pontiac Lemans is a way to make a strong statement everywhere you go. This car is a celebration of American optimism at a time when there was a considerable amount of uncertainty on the horizon. Now you can experience all of that firsthand since this car is being featured on Awesome Joe Auctions.
Fuel Injected Six Speed 1957 Chevrolet Corvette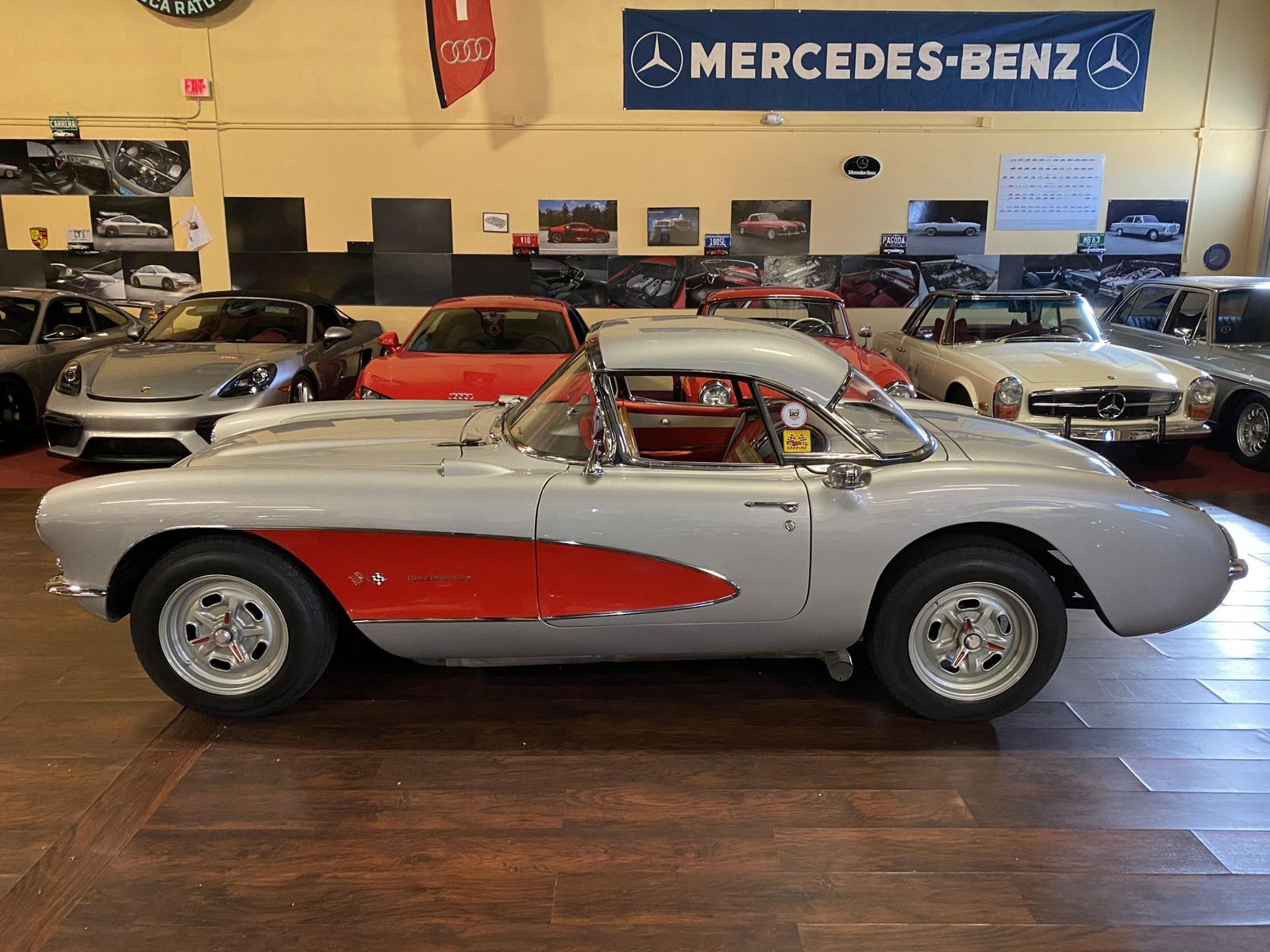 The same can't be said for everyone, though. Some absolutely require their classic to look timeless but perform like more modern machinery. If that's you, read on. This 1957 Corvette may be just what you're looking for, and it's up for sale from SwiftMotoring.
1957 Corvettes are best known for the introduction of Rochester fuel injection. These "Fuelie" Corvettes are coveted by collectors, and fetch a pretty penny when they come up for sale.
Do you already have an awesome car? Enter it into the Motorious Online Show now for a chance to win $1000!