This rare variant of Ford's supercar pays tribute to its race-winning forerunner.
---
The most recent version of the Ford GT is the best one yet. We're talking state-of-the-art aero, twin turbos, and almost 650 horsepower. Ford makes an effort, however, to ensure that the GT's '60s roots are never forgotten.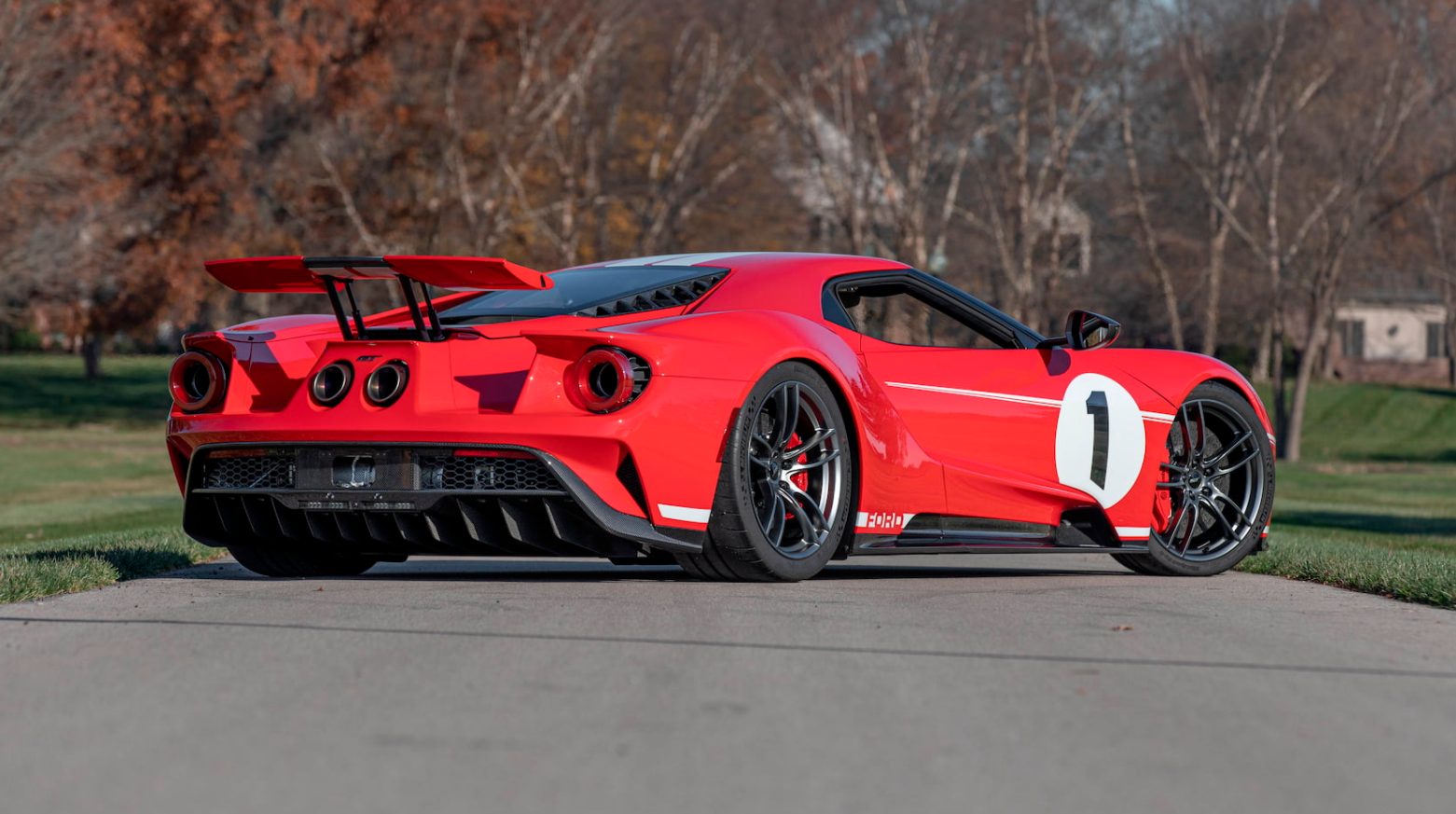 It's good business to remind the world of the time you went up against Ferrari at Le Mans and beat them so badly at their own game that they went home with their rosso corsa painted tails tucked between their trembling legs. Both times that Ford has brought back the GT, they've leveraged that heritage in the form of special paint schemes.
This particular 2018 Ford GT is a '67 Heritage Edition. It's painted to resemble the 1967 car, which won Le Mans for the first and thus far only time that an all American team has won overall.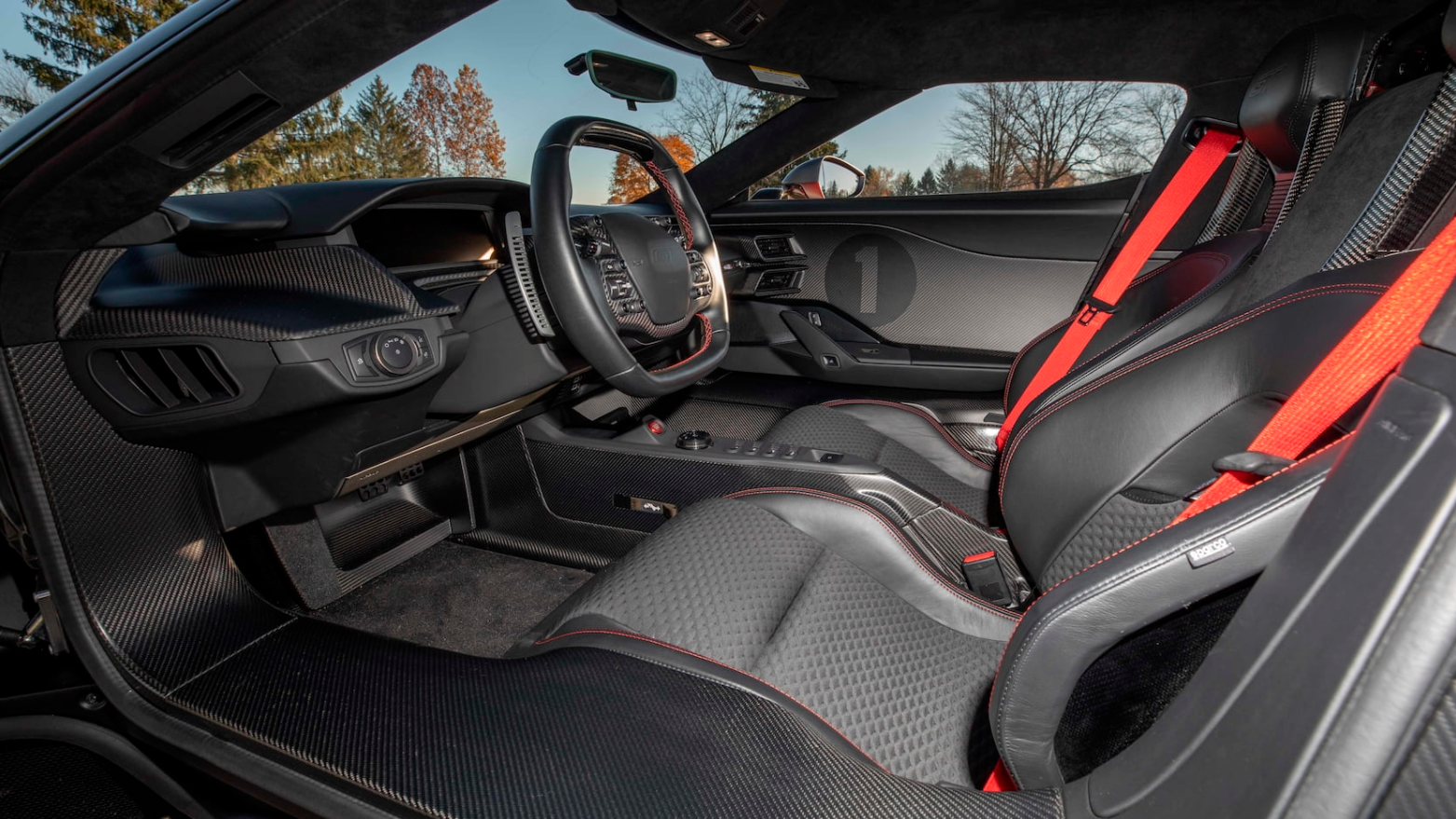 Back in 1967, it was racing legends Dan Gurney and A.J. Foyt who took the checkered flag. If you buy this GT, you could relive that glory every time you hit the Taco Bell drive-thru.
This special Ford GT is still practically new, with just 780 miles on the odometer. It's chassis number 174, and one of just 500 Ford GTs built in total that year.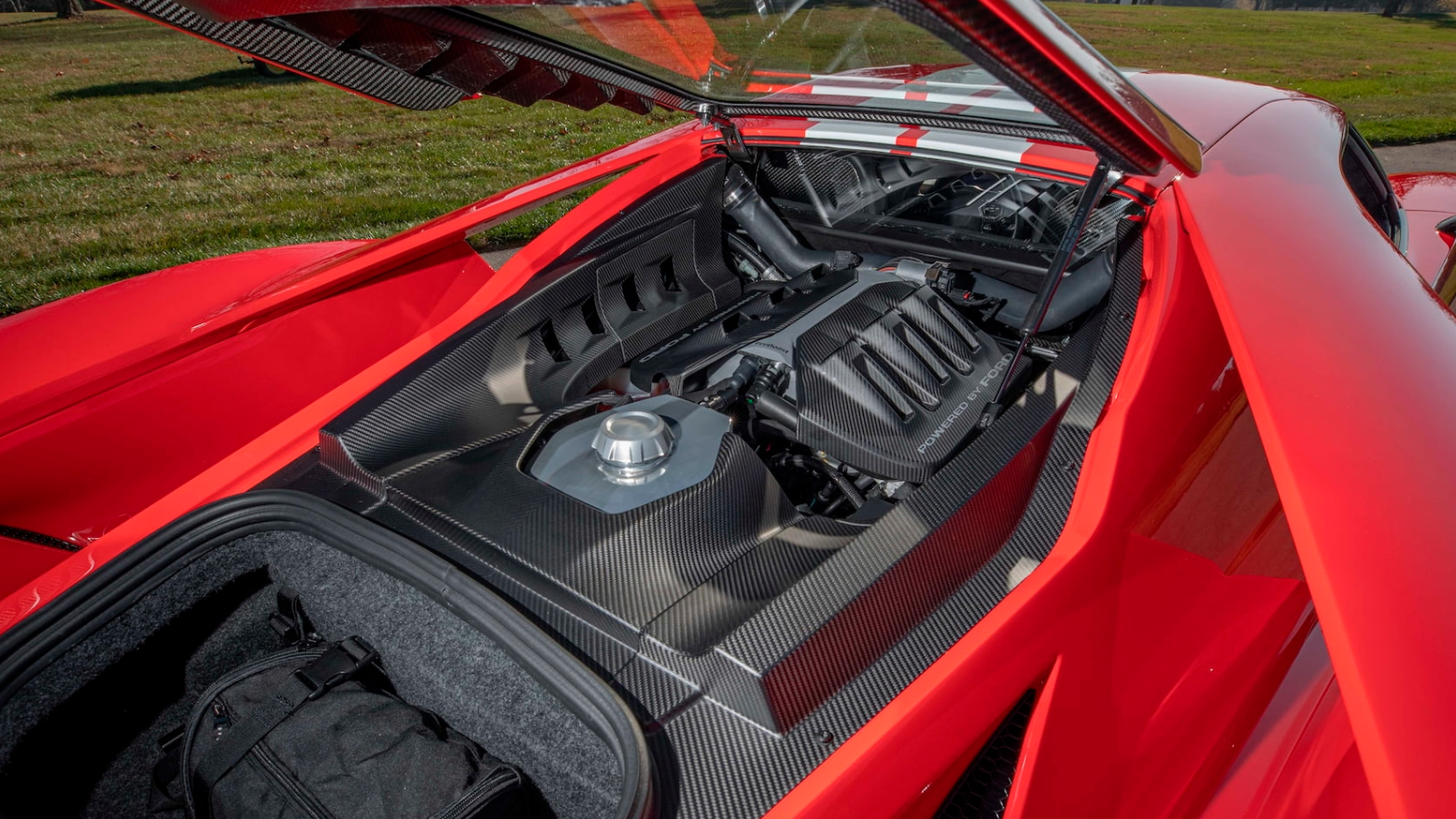 Despite its classic look, this Ford GT's performance is as modern as it gets. Zero to 60 happens in just 2.8 seconds, with a 216 mile per hour top speed well within reach, assuming you've got enough road.
Mecum Auctions will be offering the opportunity to bid on this special car at the upcoming Kissimmee 2021 sale. That sale will run from January 7 through January 16 in Kissimmee, Florida.