What a beauty!
---
Loaded with miles of style and a big V8, driving this 1972 Pontiac Lemans is a way to make a strong statement everywhere you go. This car is a celebration of American optimism at a time when there was a considerable amount of uncertainty on the horizon. Now you can experience all of that firsthand since this car is being featured on Awesome Joe Auctions.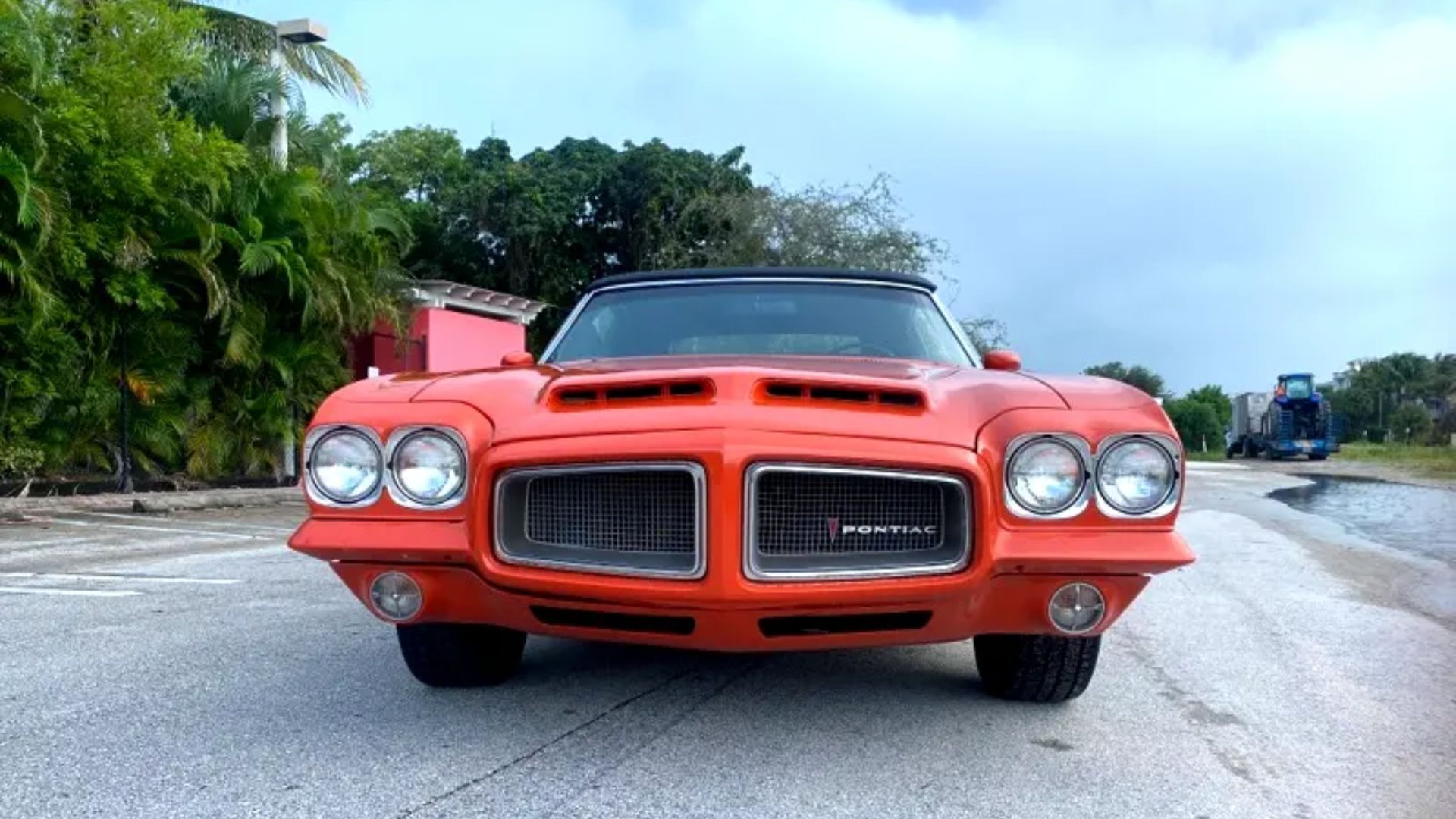 According to the seller, this '72 Lemans was recently restored, so everything is bright and super clean. Nothing makes that more apparent than the Sundance Orange paint with a high-gloss finish which looks just magnificent in the light with white pin striping on the sides. The various trim pieces all look correct and done up tight, with the wheels putting the cherry on top. Speaking of the top, it looks brand new, so you don't need to worry about leaks or damage.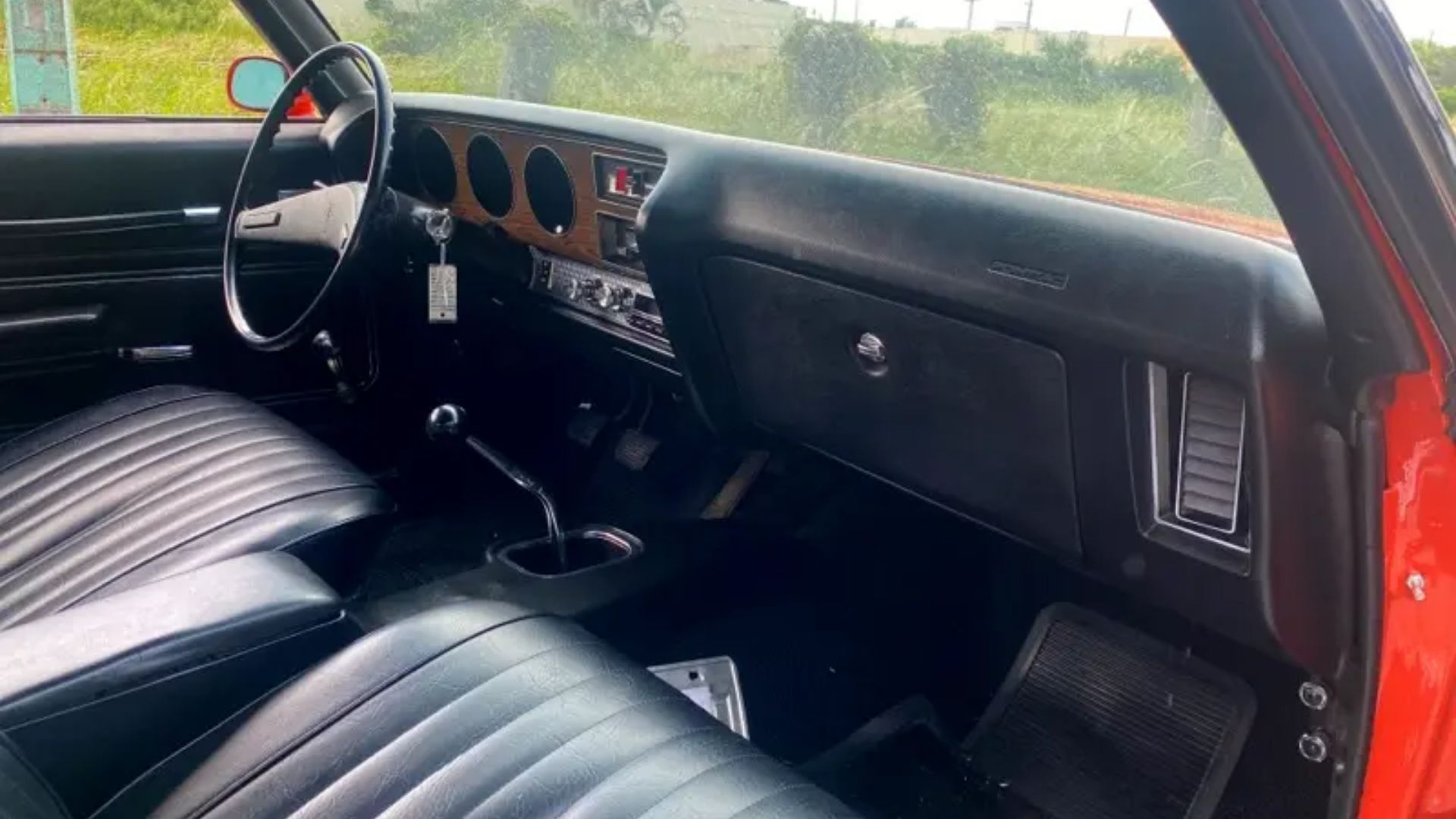 It's a good thing the top is done up tight, because it'd be a shame to damage the equally meticulously restored black interior. Original equipment, flawless upholstery and carpeting, plus many other impressive details abound, making you feel like you're enjoying the lap of luxury back in the early 70s. There are bucket seats up front, a nice aftermarket center console, and you even get to enjoy the factory radio.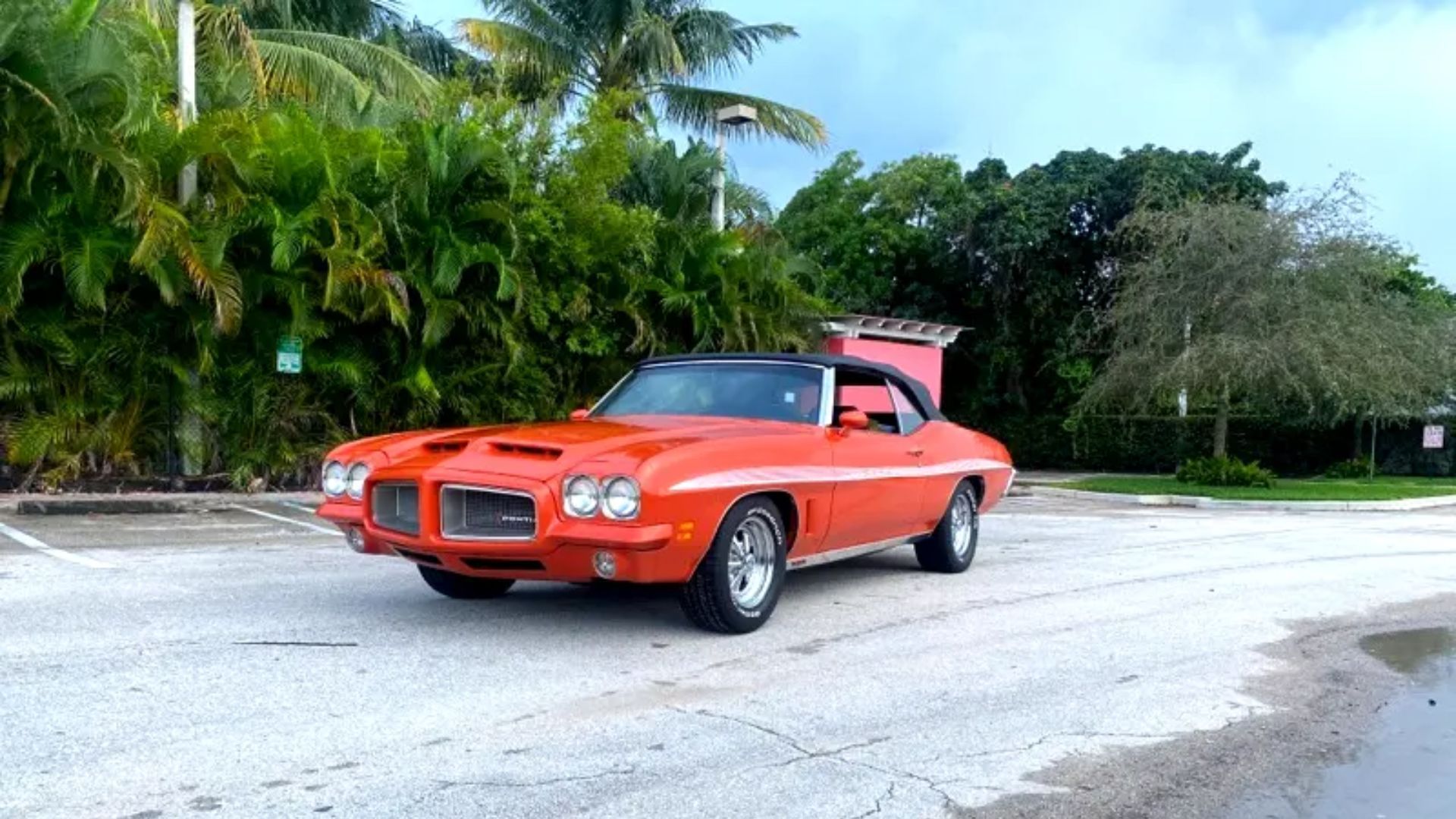 Putting the right amount of power on tap, the 350ci V8 with 2 barrel carb makes cruising a joy. You also get the entertainment of a 3-speed manual transmission and the ease of power steering. This is a great car to take out on the town during a nice summer night with the top down while you and your passengers enjoy the surrounding sights.
If you're interested in this 1972 Pontiac Lemans, it's on the virtual block right now at Awesome Joe Auctions, so now's the time to register and place a bid.