This classic Corvette has a lot going on under the fiberglass skin.
---
For some, a classic, first-generation Corvette is an ideal classic, a dream car. We'd be happy to enjoy one just the way it rolled down the assembly line.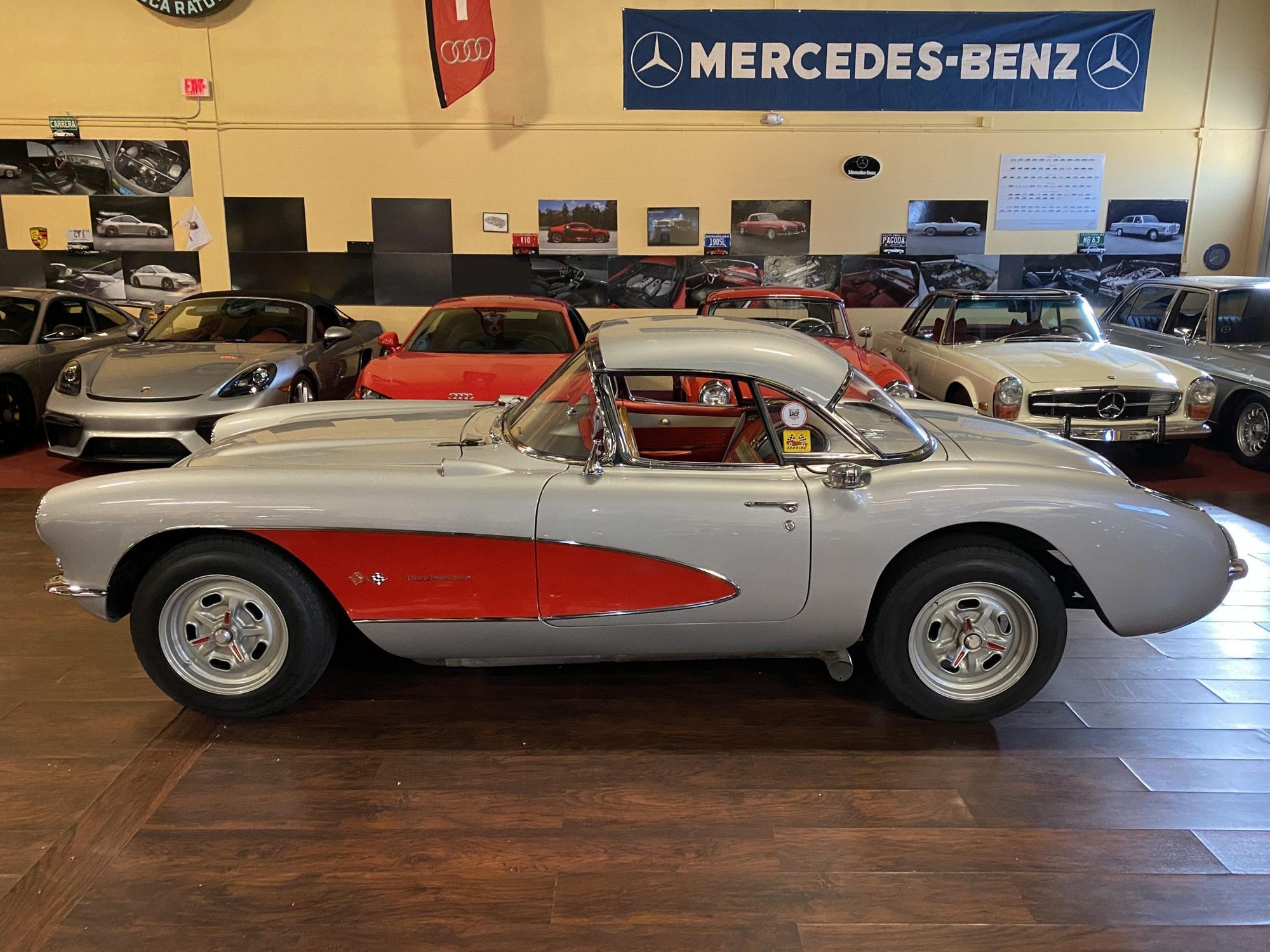 The same can't be said for everyone, though. Some absolutely require their classic to look timeless but perform like more modern machinery. If that's you, read on. This 1957 Corvette may be just what you're looking for, and it's up for sale from SwiftMotoring.
1957 Corvettes are best known for the introduction of Rochester fuel injection. These "Fuelie" Corvettes are coveted by collectors, and fetch a pretty penny when they come up for sale.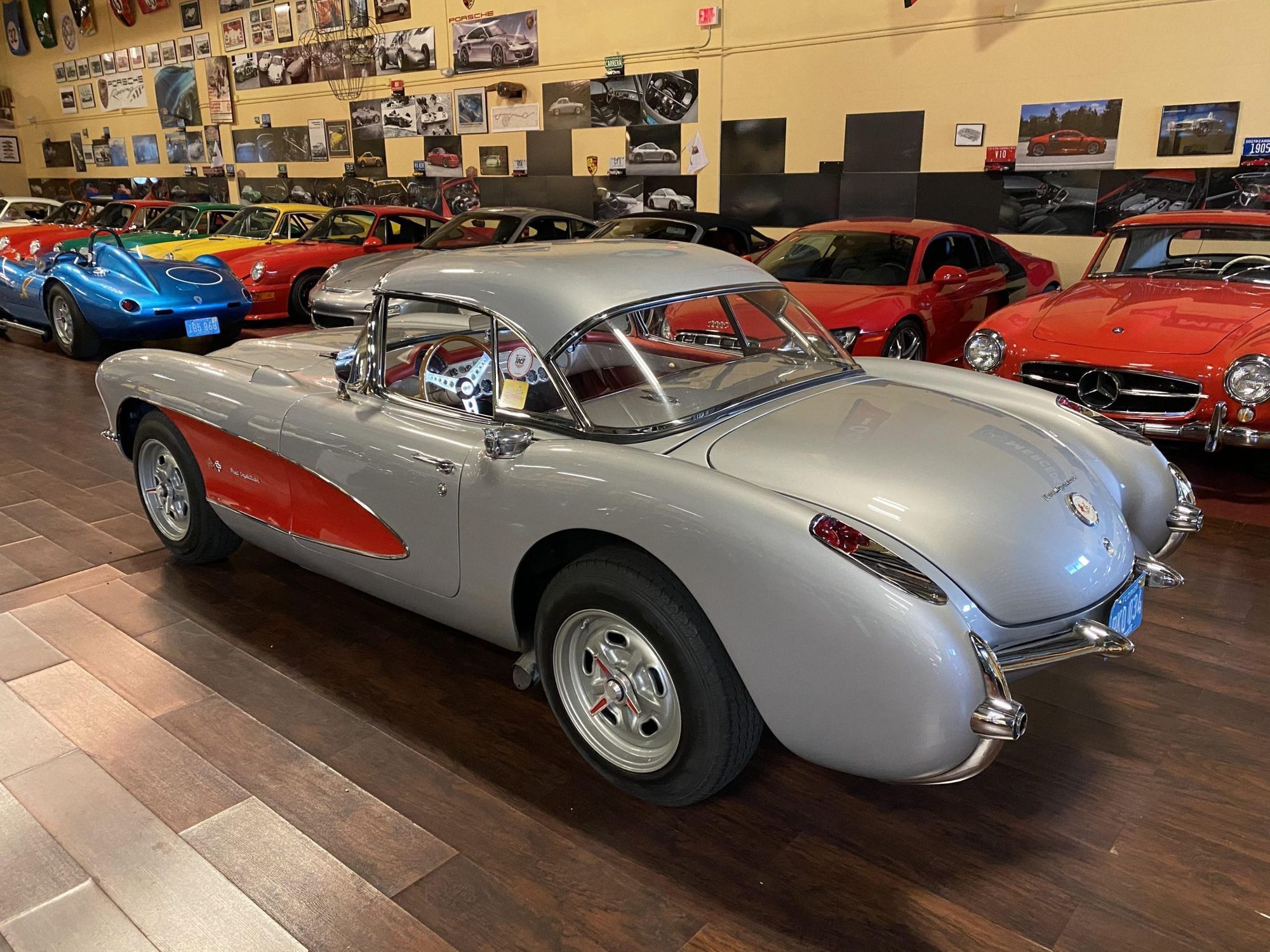 This Corvette isn't exactly a "Fuelie" in the traditional sense. You see, underneath the shell, this classic Corvette has been thoroughly reworked. The original 283 cubic inch small block Chevrolet V8 and three speed manual (or Powerglide) was replaced with what appears to be the drivetrain from an '89-'91 Chevrolet Corvette.
The 350 cubic inch V8's TPI manifold has been replaced with a different induction system that more closely resembles the look of the classic Rochester system. In addition, the engine was painted Chevy orange, and the valve covers were replaced with more traditional-looking units.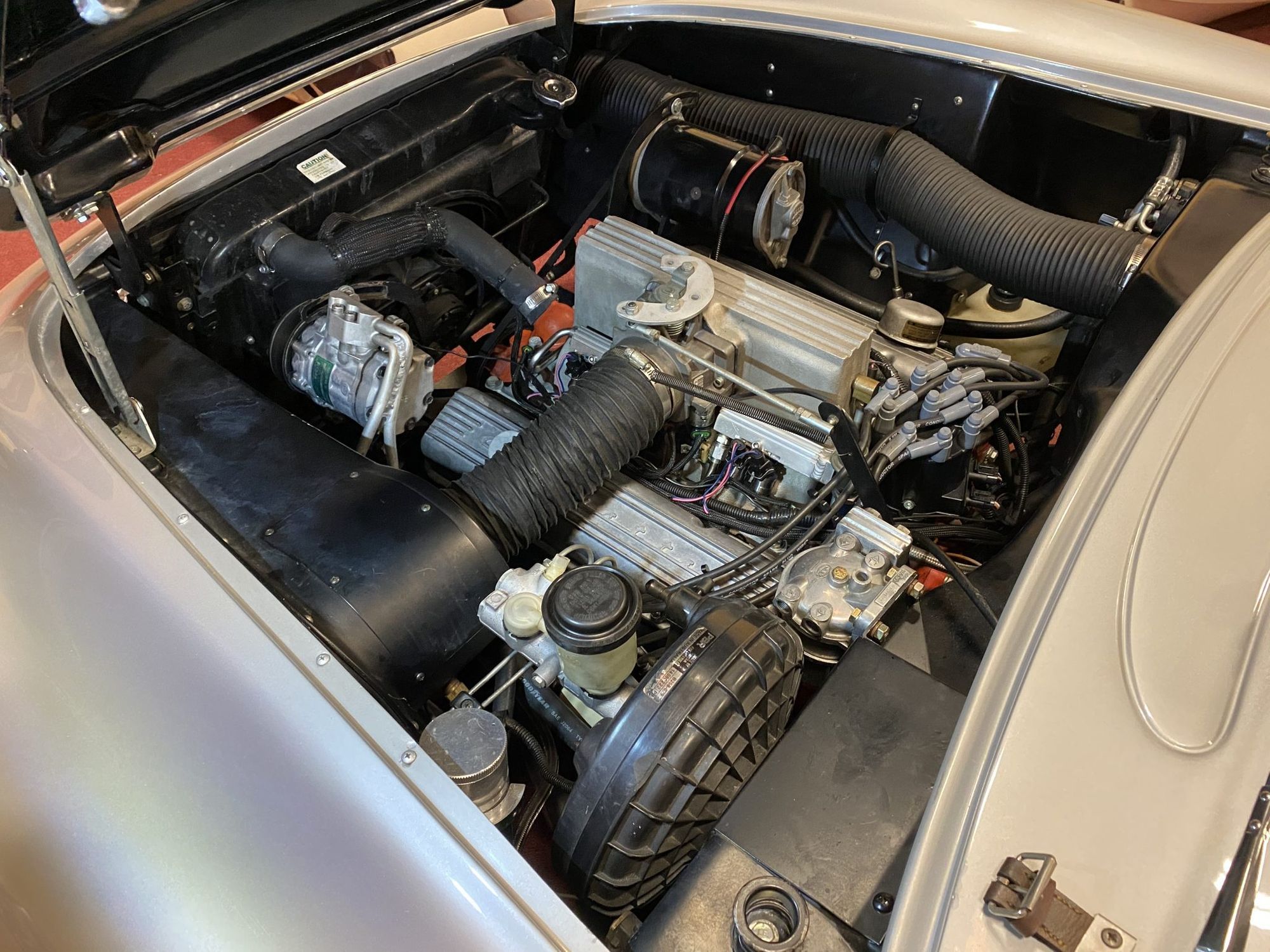 There's a ZF six-speed manual transmission bolted to the engine, which itself rests in a custom tubular steel frame. You'll find adjustable coilovers and disc brakes at all four corners. It's a far cry from what was available in 1957.
We'd love to drive this thing, and we're not saying that just because we love the color combo. It's currently being sold on Bring A Trailer by Swift Motoring, and you can find it in Jupiter, Florida. Hurry up and bid – this custom Corvette is one of a kind.