Imagine the fun on track day…
---
There are people who say you should just get something low-powered and well-balanced like a Mazda Miata for track days. If that's what you can reasonably afford, then great, otherwise we'd go for something a lot more thrilling like this 1965 Factory Five Type 65 Daytona Replica. Not only does it look like one of the hottest racers for the 1960s built by Carroll Shelby, this thing is packing some sweet modern power and handling for performance which will make that Miata look like it's standing still. Even better, it's for sale right now through Worldwide Vintage Autos.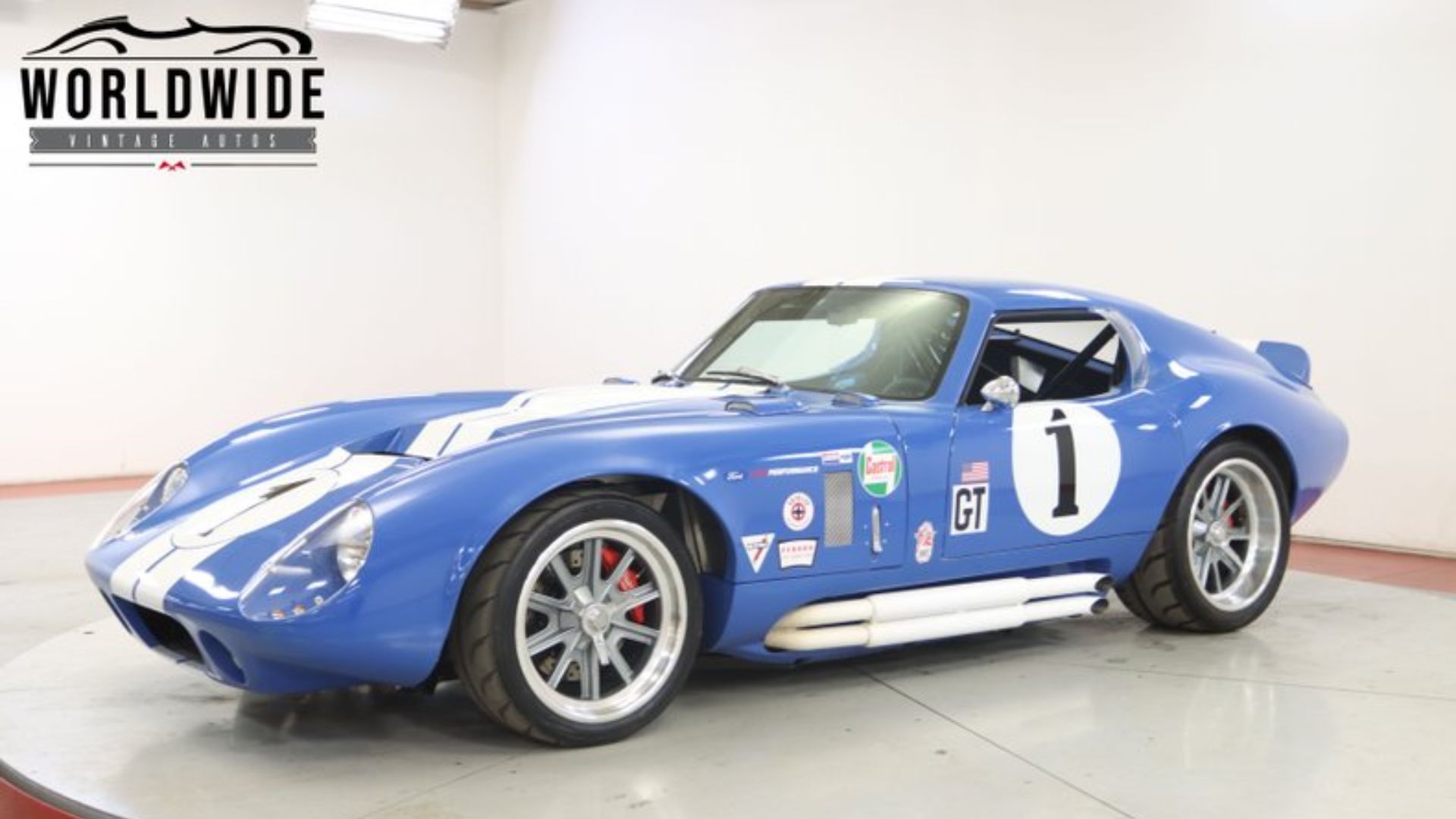 That's not an exaggeration. After all, this car comes with a 5.0-liter Coyote V8, a powerplant pushing over 400-horsepower in a car that's made to be lightweight. If that's not enough for you, keep in mind tuners have found all sorts of ways to squeeze more power out of these engines. Paired up with that is a Tremec 5-speed manual transmission for that pure, three-pedal driving experience.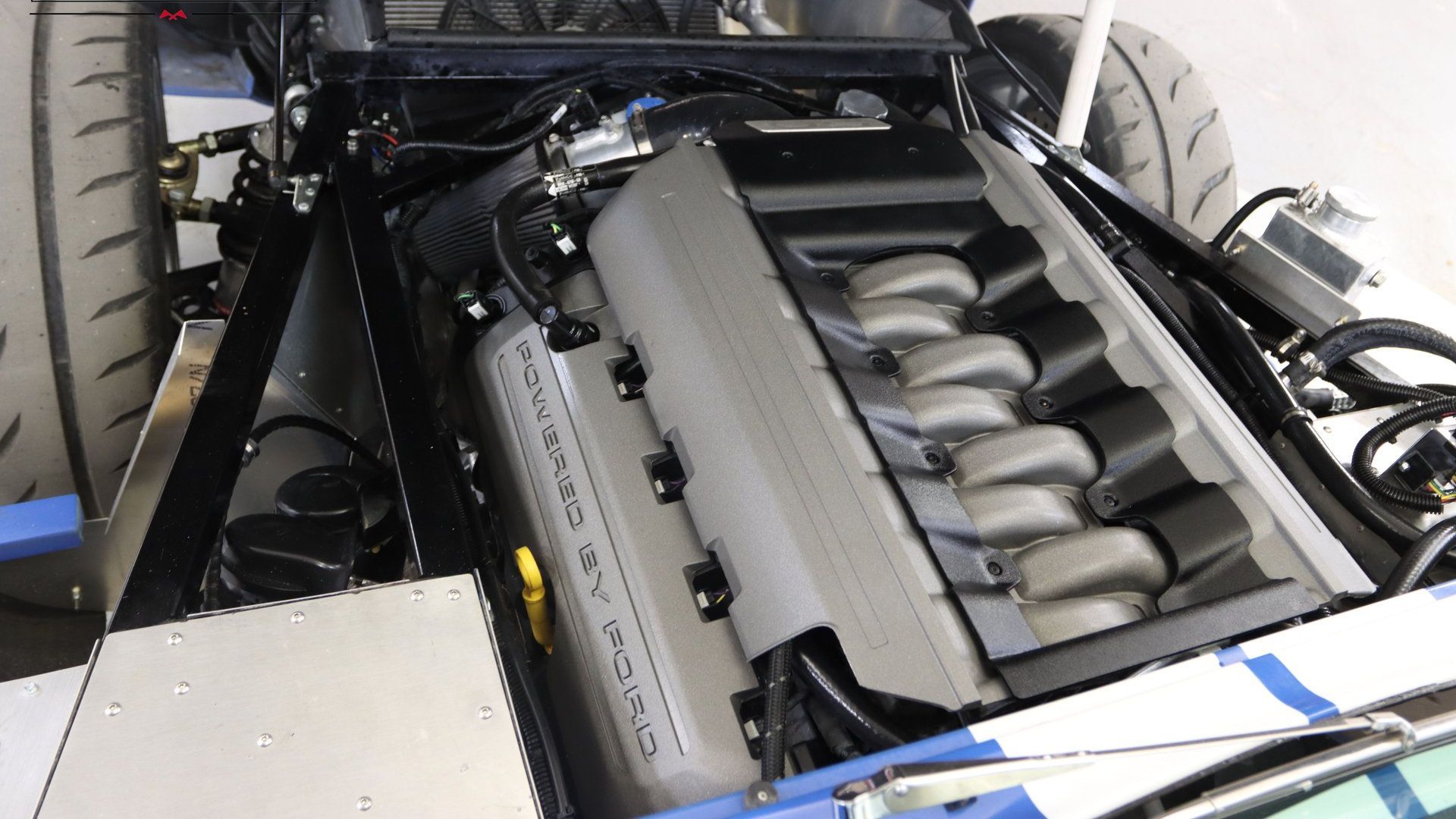 You need plenty of balance with such a powerful engine, otherwise you'll be running off the track constantly. Fortunately, this car comes with Koni adjustable shocks, front and rear sway bars, plus Wilwood disc brakes for the front and rear so you can keep this ride going where you want. There's even power steering, ensuring your track days don't feel like you've been lifting weights at the gym all afternoon.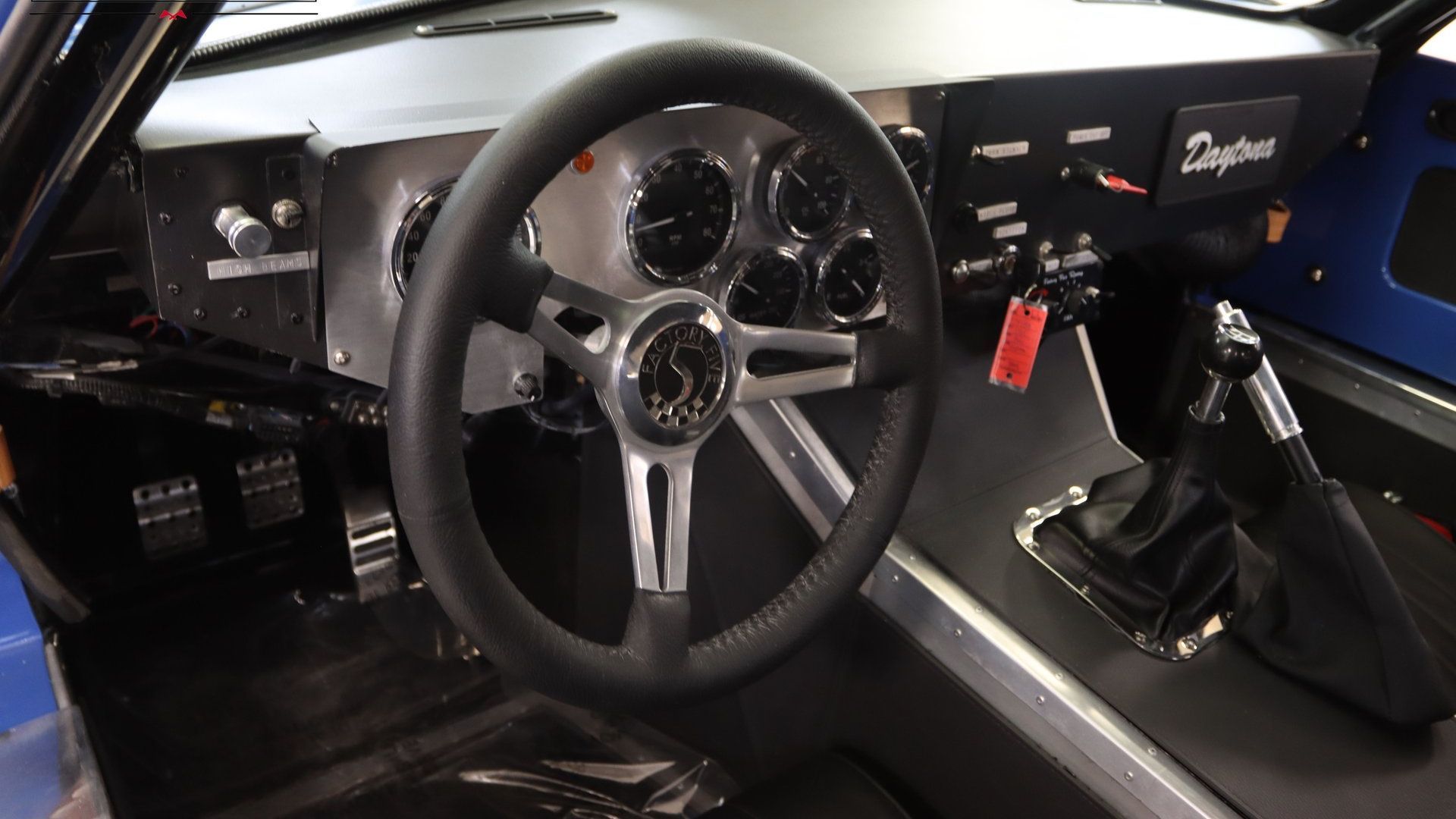 For good measure, there are even some creature comforts in this car, eliminating the need to suffer just to experience pure performance. There's Vintage AC and heat, plus nice leather upholstery. Plus, the body looks good with only slight imperfections in the paint.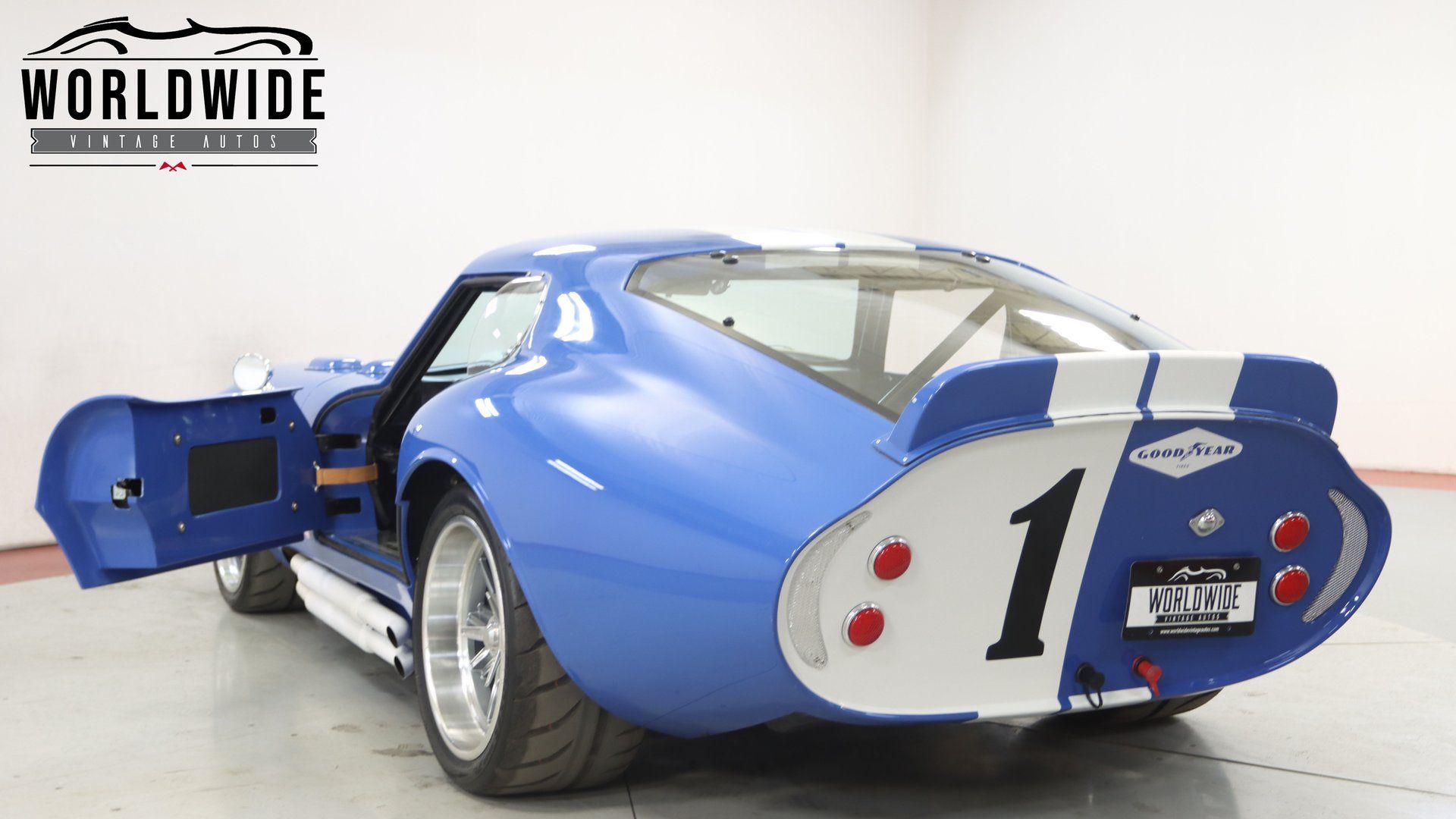 A lot of people get skittish when they hear the name "Factory Five" since they have visions of some guy who doesn't know the difference between a torque wrench and a crescent wrench assembling the car in his garage. That's not the case with this ride, with a 2.5-year build sparing no expense and addressing each detail to high standards. In other words, this is a car which not only looks great, it should perform beautifully as you push it on the track.
If you still have questions about this 1965 Factory Five Type 65 Daytona Replica, reach tout to Worldwide Vintage Autos to get some answers.