Is this the best of both worlds?
---
If you've ever wanted a classic Corvette, but just decided that there wasn't enough advancement in technology and engineering to go back on a classic car, then this might be the creation for you. Built on the sixth generation run of the Chevrolet Corvette, this 2008 Corvette Karl Kustom special brings all the modern trappings, with old school styling.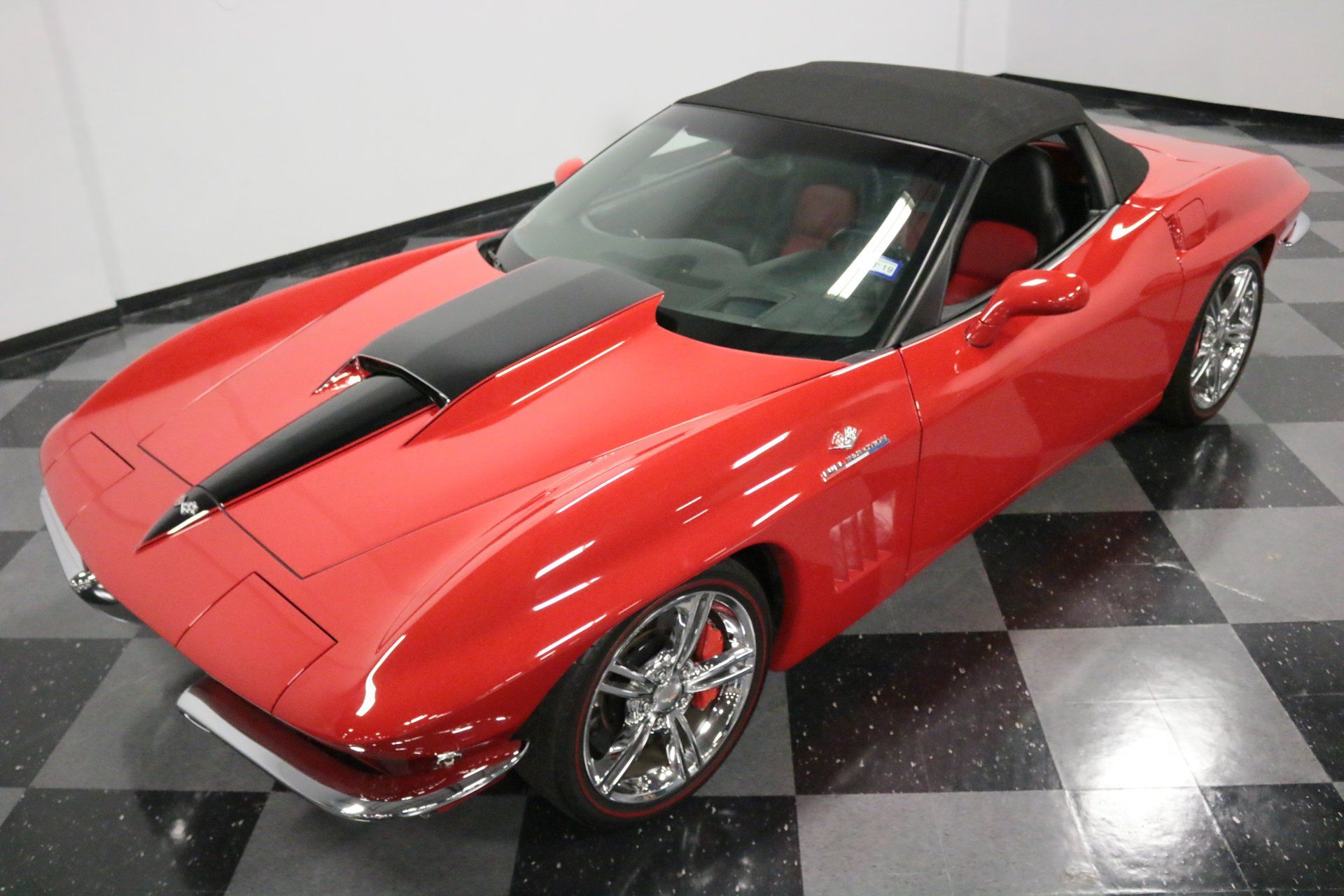 Where to even start on this one? Well, maybe the less obvious place is the first thing worth mentioning - the ultra powerful and efficient LS3 engine that's part of the famous Gen III GM engine family that powers this build. Coming from GM with 430-horsepower from the box, the custom x-pipe dual engine lets the 6.2-liter engine sing. Backing the powertrain is an eight-speed automatic - so if any purists have beef with the customizations on this Vette, you can handle their complaints at the track.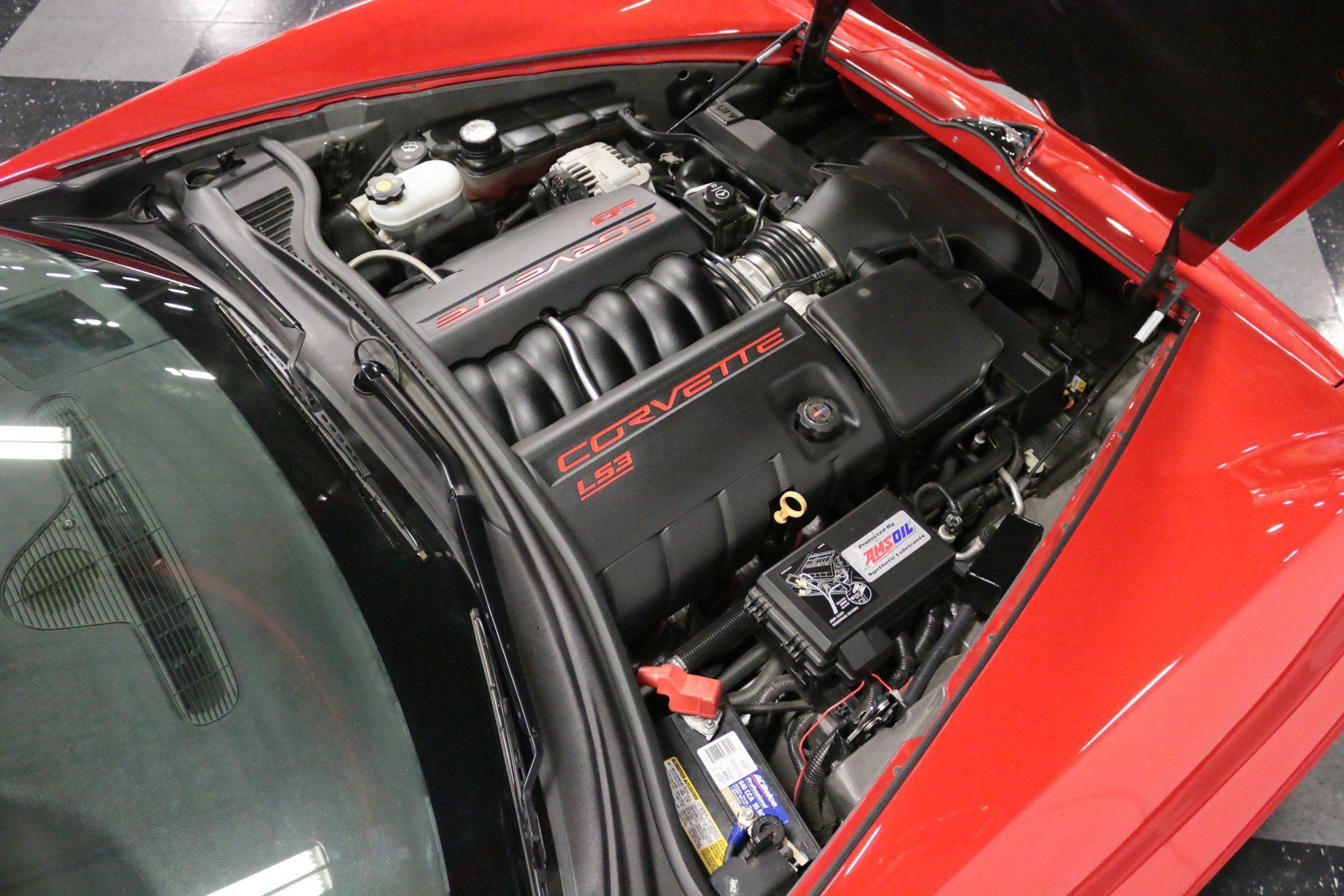 Now onto the more obvious, the Sting Ray inspired body work that sits atop a modern Corvette chassis. The design elements that went into this build were inspired from the 1967, and all components were hand assembled by the builder. This means that the fitment is crisp and precise the entire way around.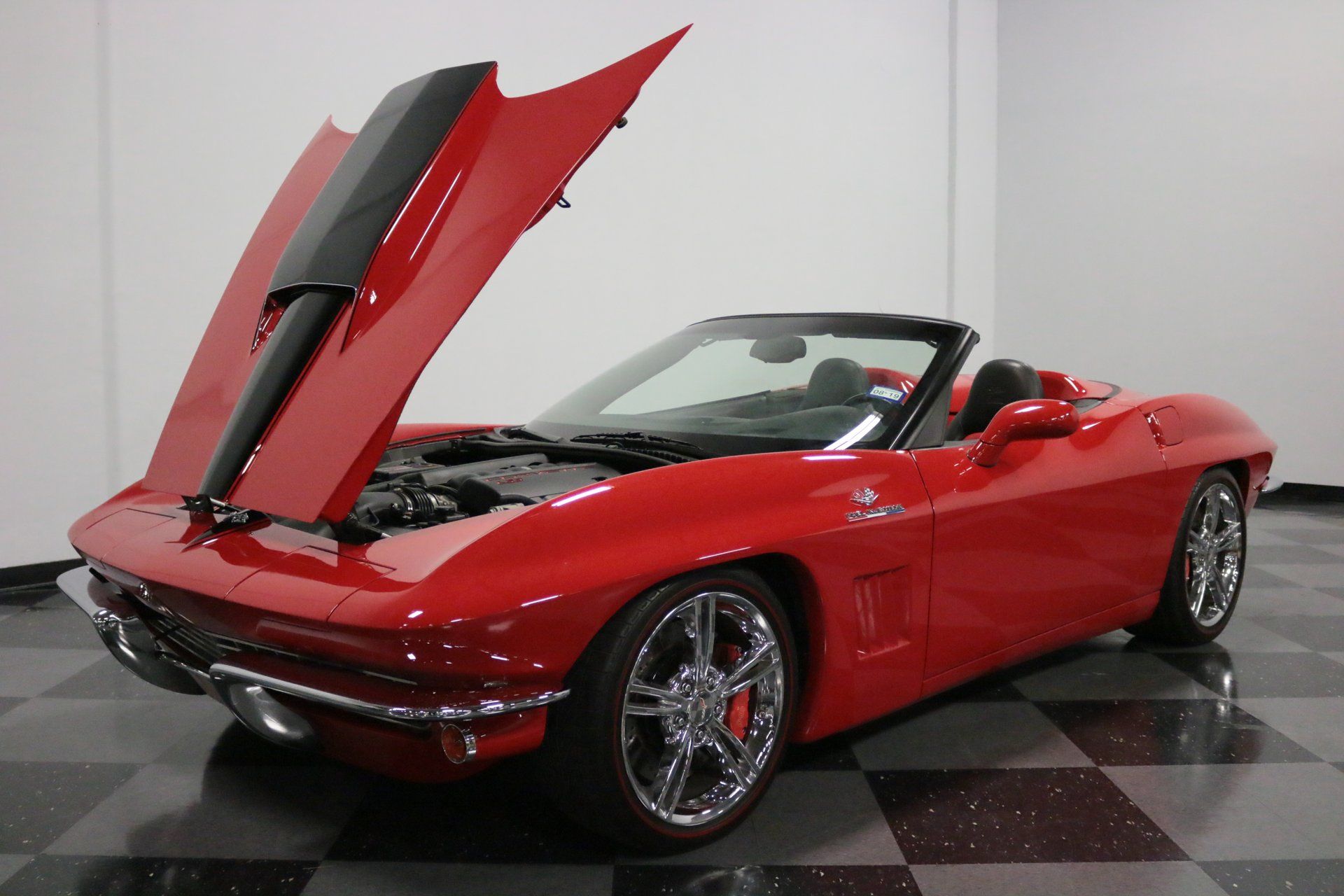 Small details bring the look of the retro C6 together - pieces like the two-piece mirror-like chrome bumpers, fuel Injection badging, electric flip-up headlights that house low profile projector beam headlights, and the big rear window are a few to be admired. It does retain its modern door handle, aggressive stinger hood, and four tailpipes to maintain an aggressive appearance.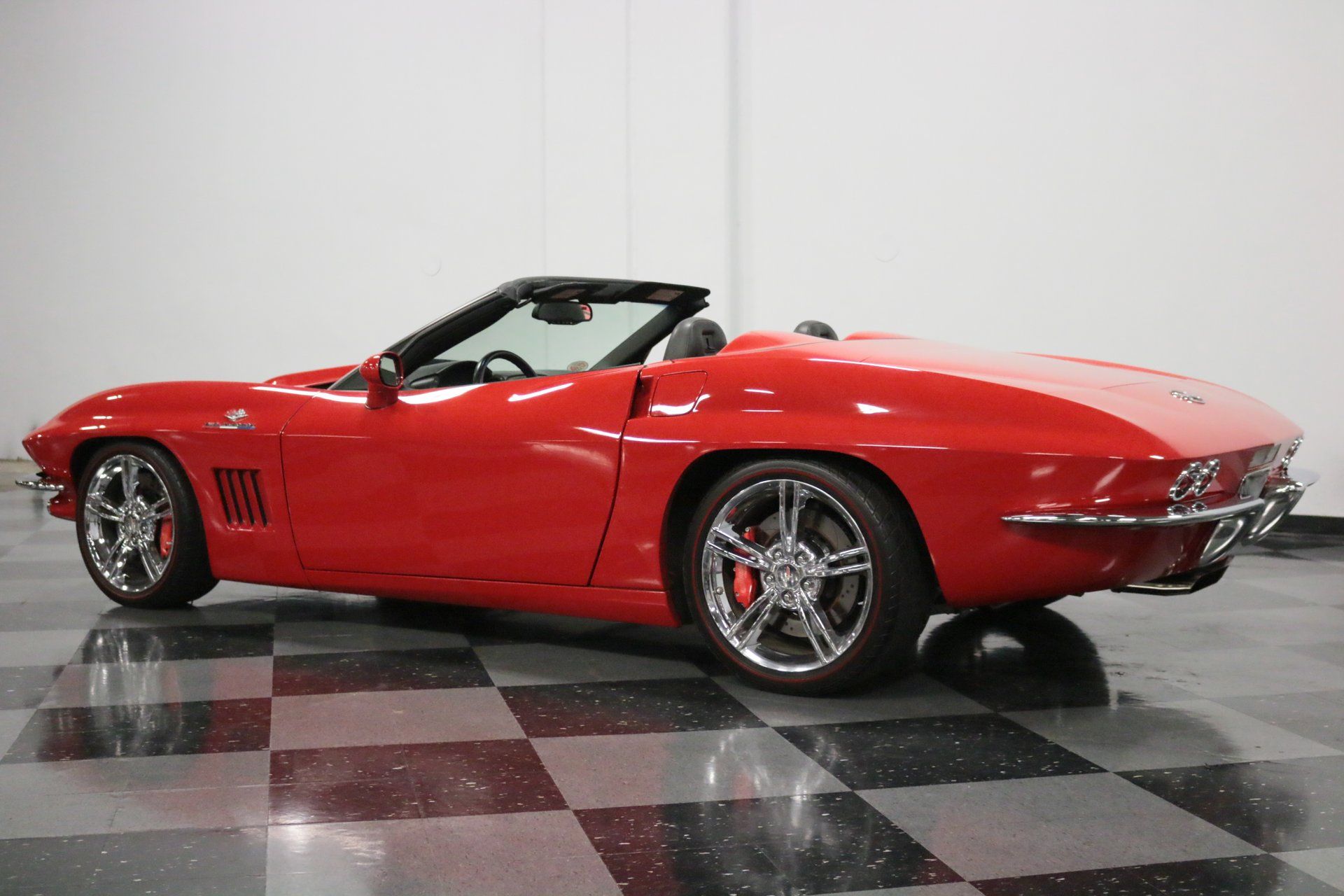 While it's vintage inspired on the outside, the interior of the car maintains all of the best of what 2008 had to offer, so you get half a century's worth of progress as soon as you slide behind the wheel.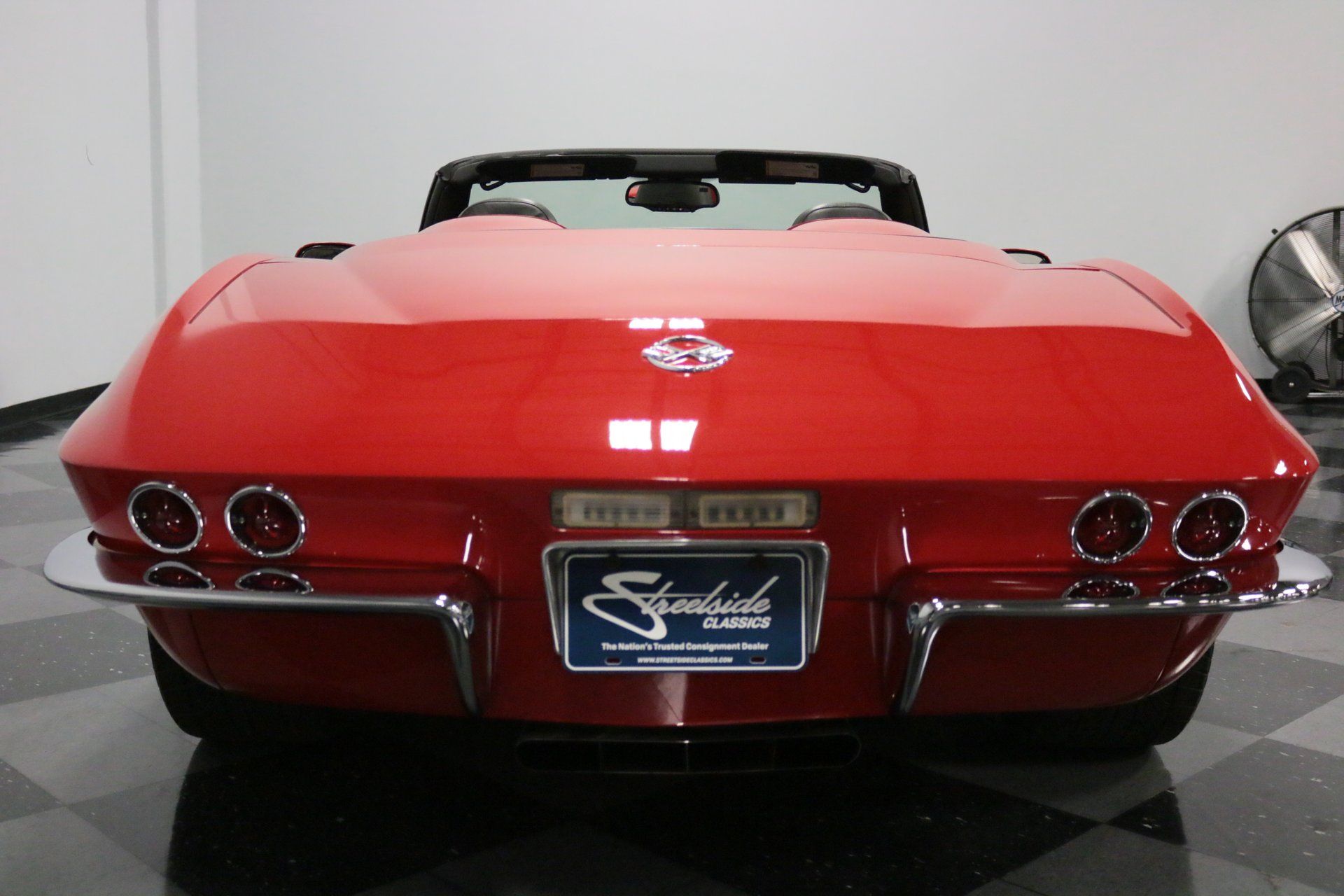 Take it to the show, track it, or just commute in it because it's got ton of life let on it with just above 28,140 miles on the clock.