One of America's earliest sports cars featured a built-in ice chest to keep your drinks cool.
---
You could make a compelling argument that the Muntz Jet was one of America's first sports cars. Built by entrepreneur and California used car magnate Earl "Madman" Muntz between 1951 and 1954, the Muntz Jet featured cutting-edge styling, technology, and performance for its day.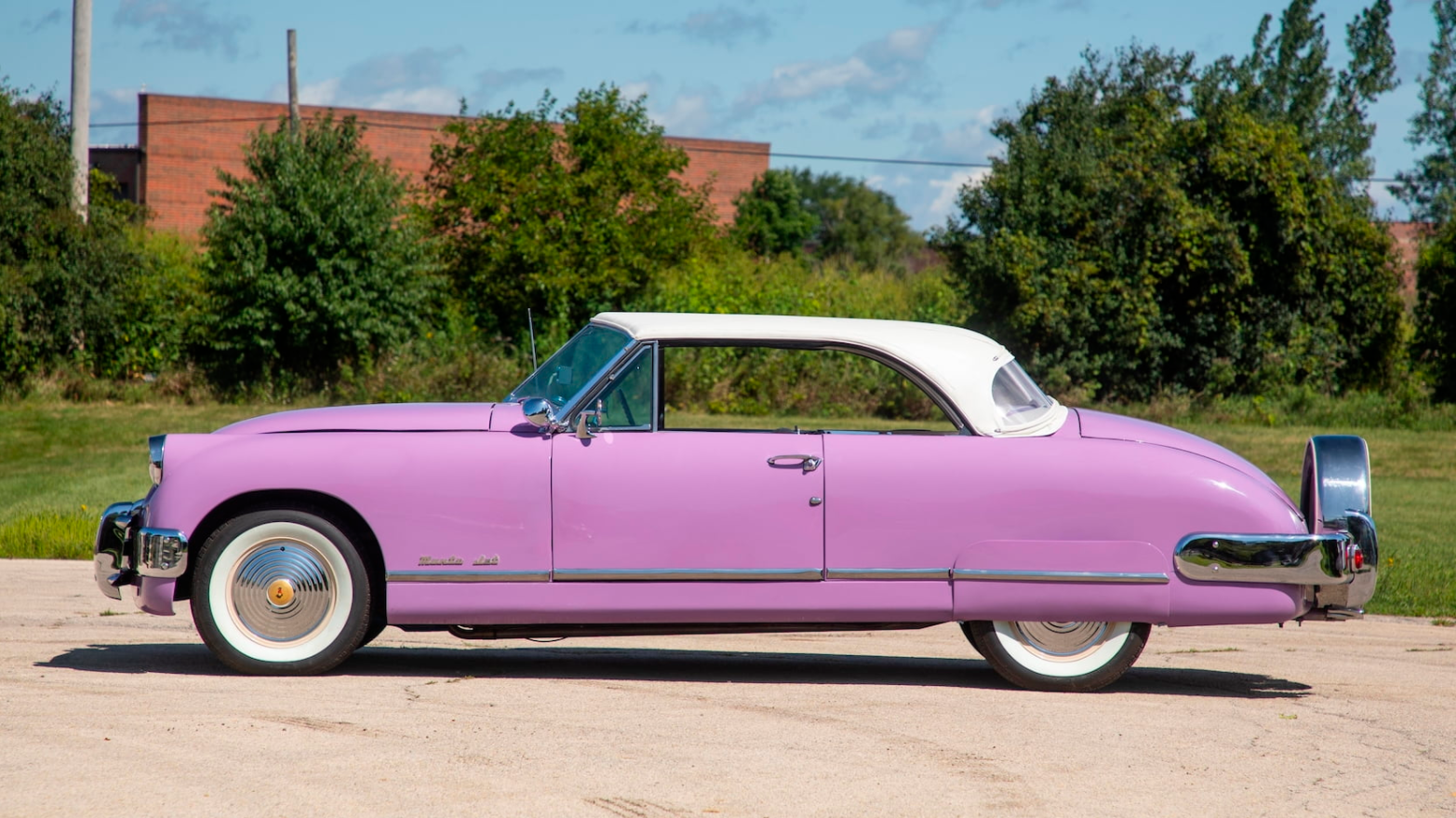 Originally devised by famed Indy car builder Frank Kurtis, the Muntz Jet combined a sleek body, a powerful V8 (from Lincoln, in the case of this car), and an interior that was nothing short of opulent.
That interior featured a rear-mounted onboard ice chest and drinks compartment, while the front console is built around the car's radio. Apparently, these cars were so luxurious that Muntz lost $1,000 on each one built – a lot of money in the 1950s, especially considering that these cars cost just $4,500 new.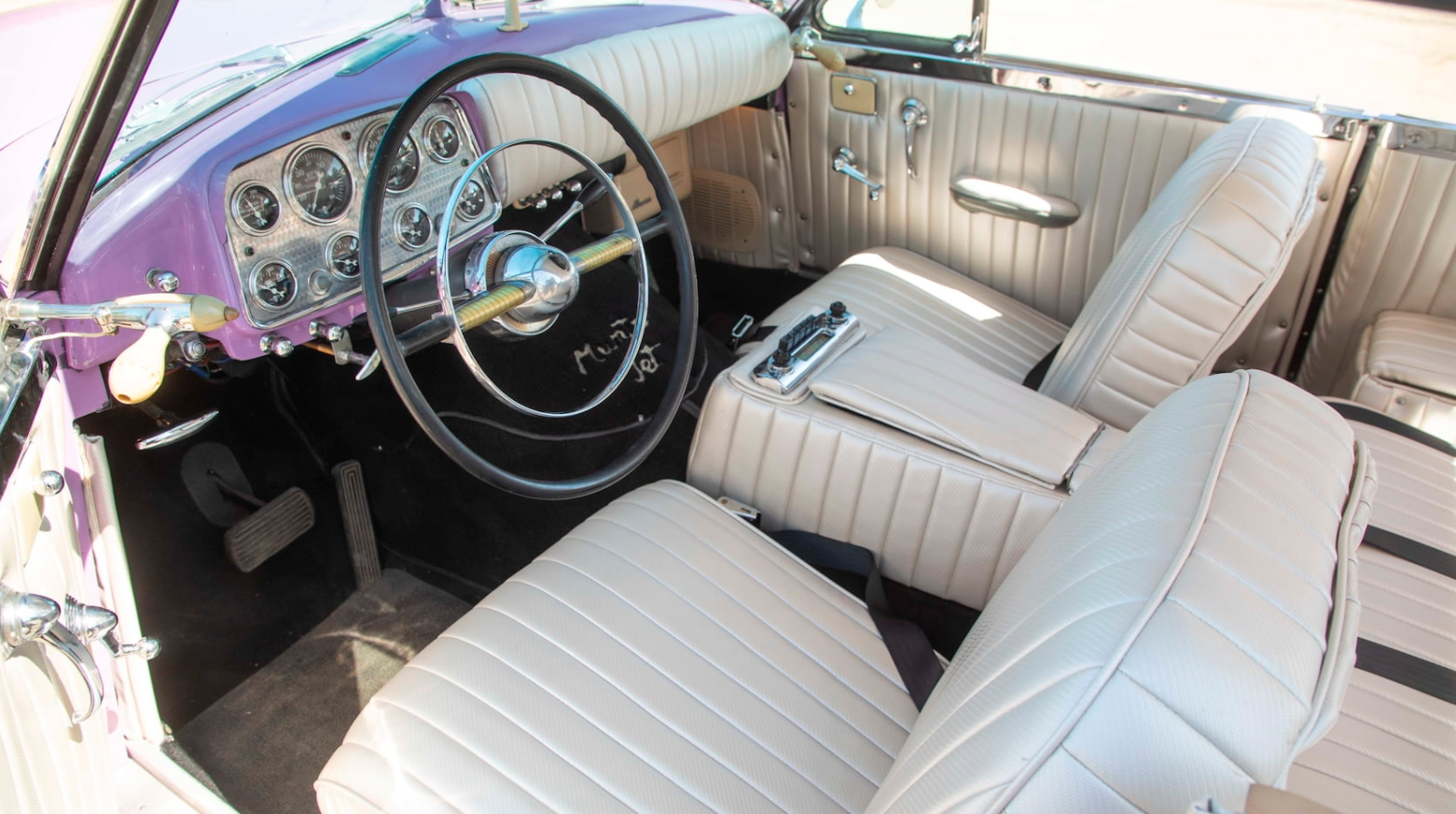 It was a lot of money for a car back then, and as a result, most were owned by the wealthy elite, such as stars of stage and screen. While Muntz says that he built over 400 cars, many experts think that the true number is roughly half that.
Each Muntz Jet has its own unique story and pedigree. We aren't sure which of the beautiful people owned this lavender and white Jet, but they clearly had taste.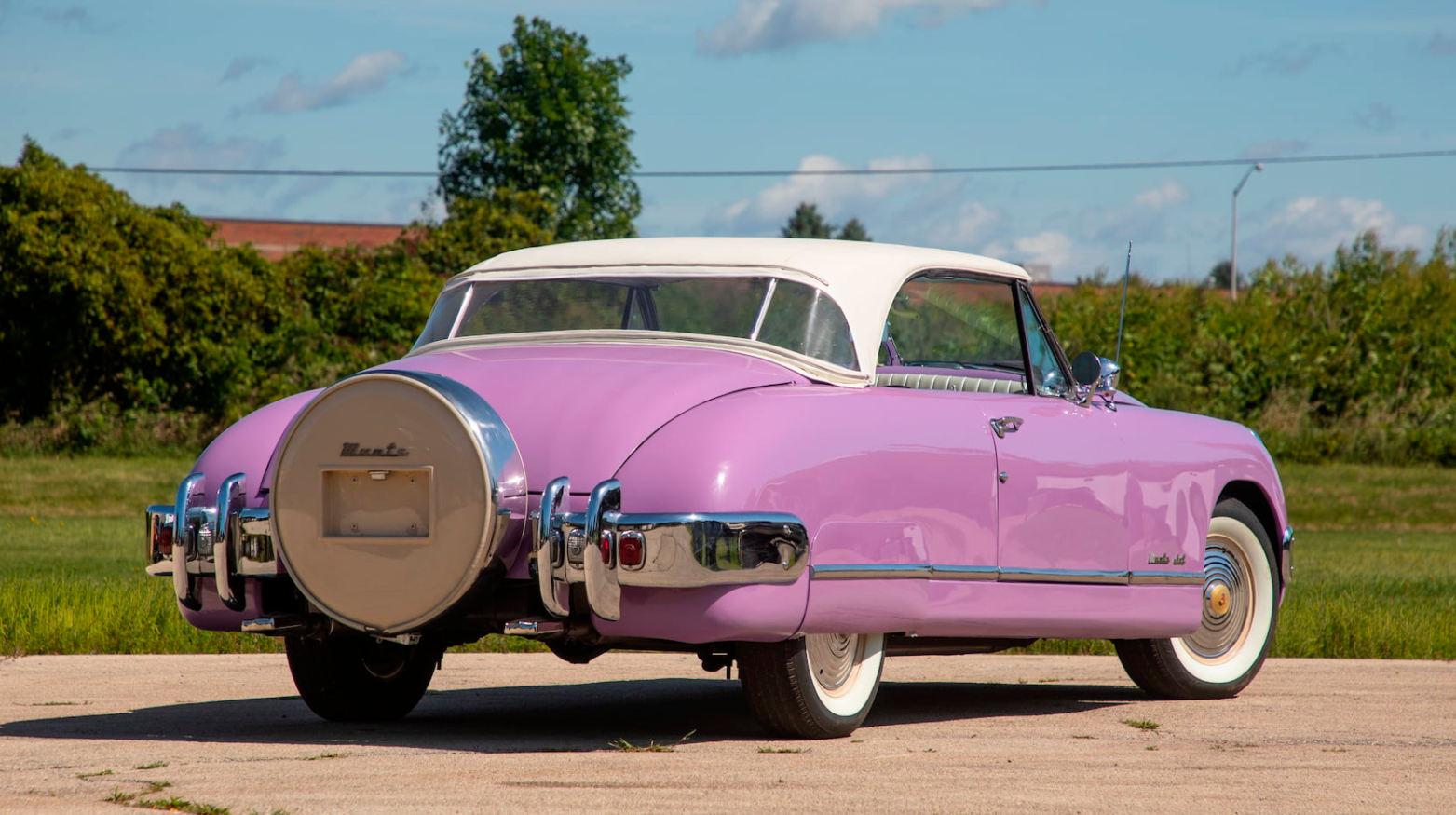 If you'd like to add this unique piece of American automotive history to your garage, you can find it at Mecum Auctions' Kissimmee 2021 sale, which runs from January 2 through January 12.
You won't get many opportunities to own a Muntz Jet, let alone a lavender one. Don't let this one pass you by.