This rare convertible is no Hemi, but it's expected to surpass $1 million in bids regardless.
---
We don't see a lot of convertible muscle cars, and there's a few good reasons why. They tend to be heavier and less rigid than their enclosed counterparts, which puts them at a performance disadvantage.
As a result, droptop muscle cars are pretty rare compared to their coupe counterparts. That's especially true for the upper echelon of the segment.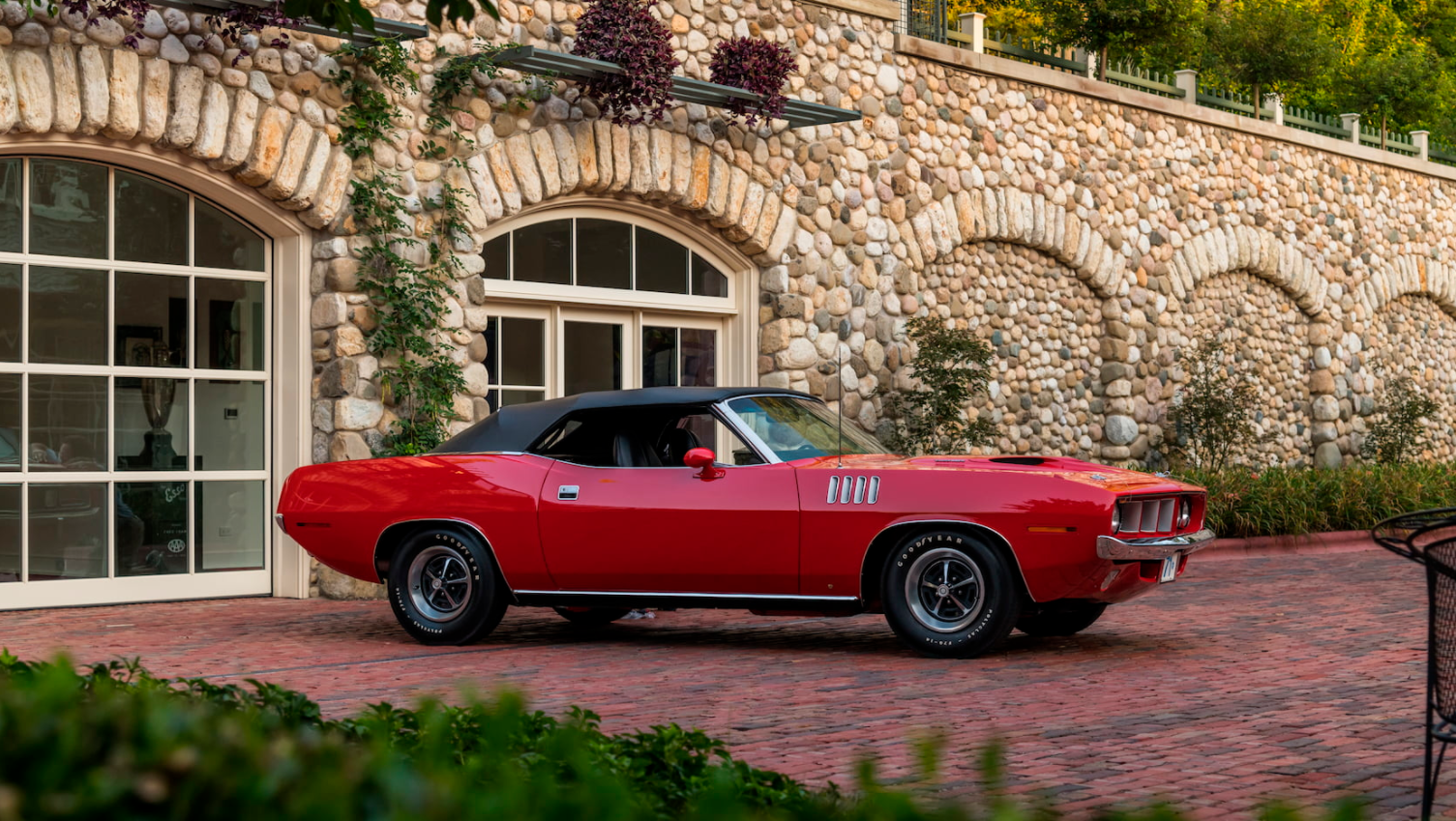 In 1971, just 11 Plymouth 'Cuda convertibles were built with the might 426 Hemi. These rare machines have been known to fetch millions of dollars at collector car auctions.
This 1971 Plymouth 'Cuda convertible is expected to reach seven-figure territory, even without Hemi power. It's one of just 17 built with the 440 Six Pack under the hood.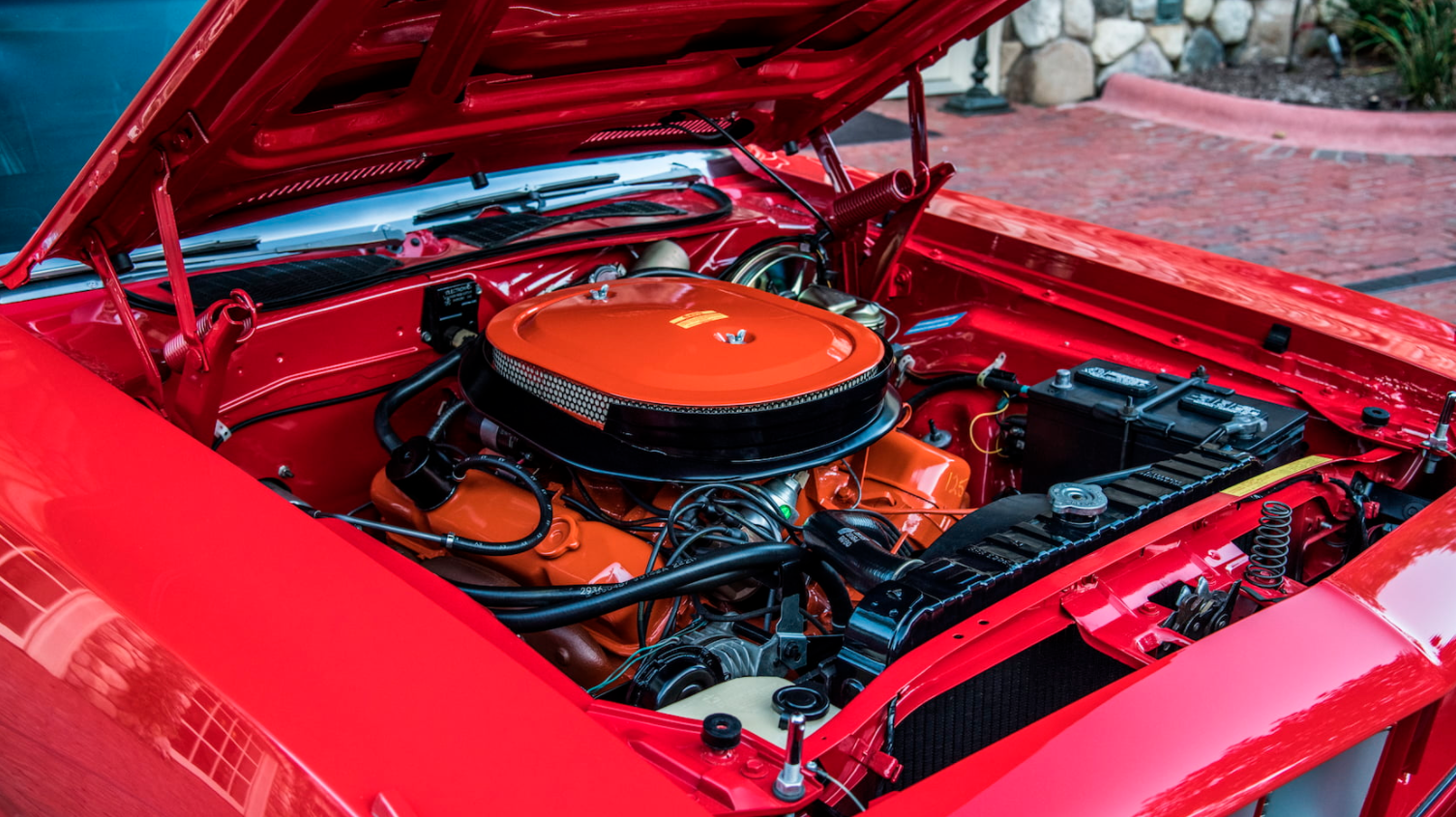 "Six Pack" refers to the big engine's induction setup – a trio of two-barrel carburetors. It was the next best thing to Hemi power, and offered similar performance.
The Hemi boasted 425 horsepower and 490 torque, while the 440 Six Pack boasted the same torque with less peak horsepower. Either engine in a 'Cuda made it a formidable opponent on the street or the strip. Droptop or not, 440 Six Pack 'Cudas had no problems dispatching lesser machinery.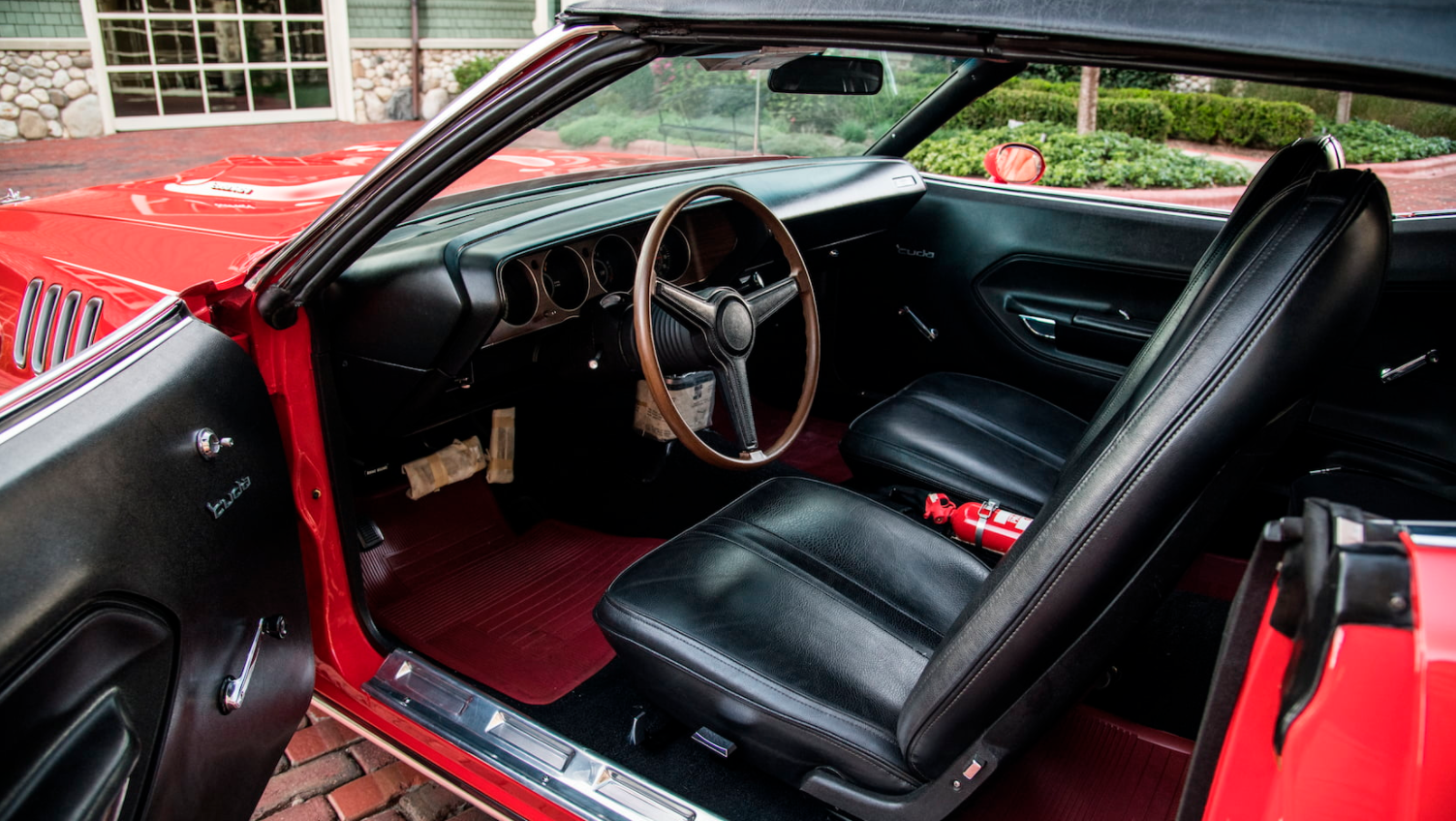 Incredibly, this restored 'Cuda convertible has covered just over 21,000 miles in its lifetime. It was subjected to a painstaking restoration that used original and new old stock (NOS) parts.
If you consider this rare 'Cuda convertible a must have, and you have the means, get ready to bid high and bid often. It'll cross the block as part of Mecum Auctions' Kissimmee 2021 sale, which runs from January 7 though January 16.