Classic styling meets modern performance in a unique package.
---
People drop large fortunes on 1963 Chevrolet Corvettes, especially if they're a coupe with that iconic split rear window. The design was discontinued after that first year of C2 Corvette production, GM not realizing at the time it had created a hot collectible car for later. That design has been so beloved that people have recreated it with modern Corvettes like this one.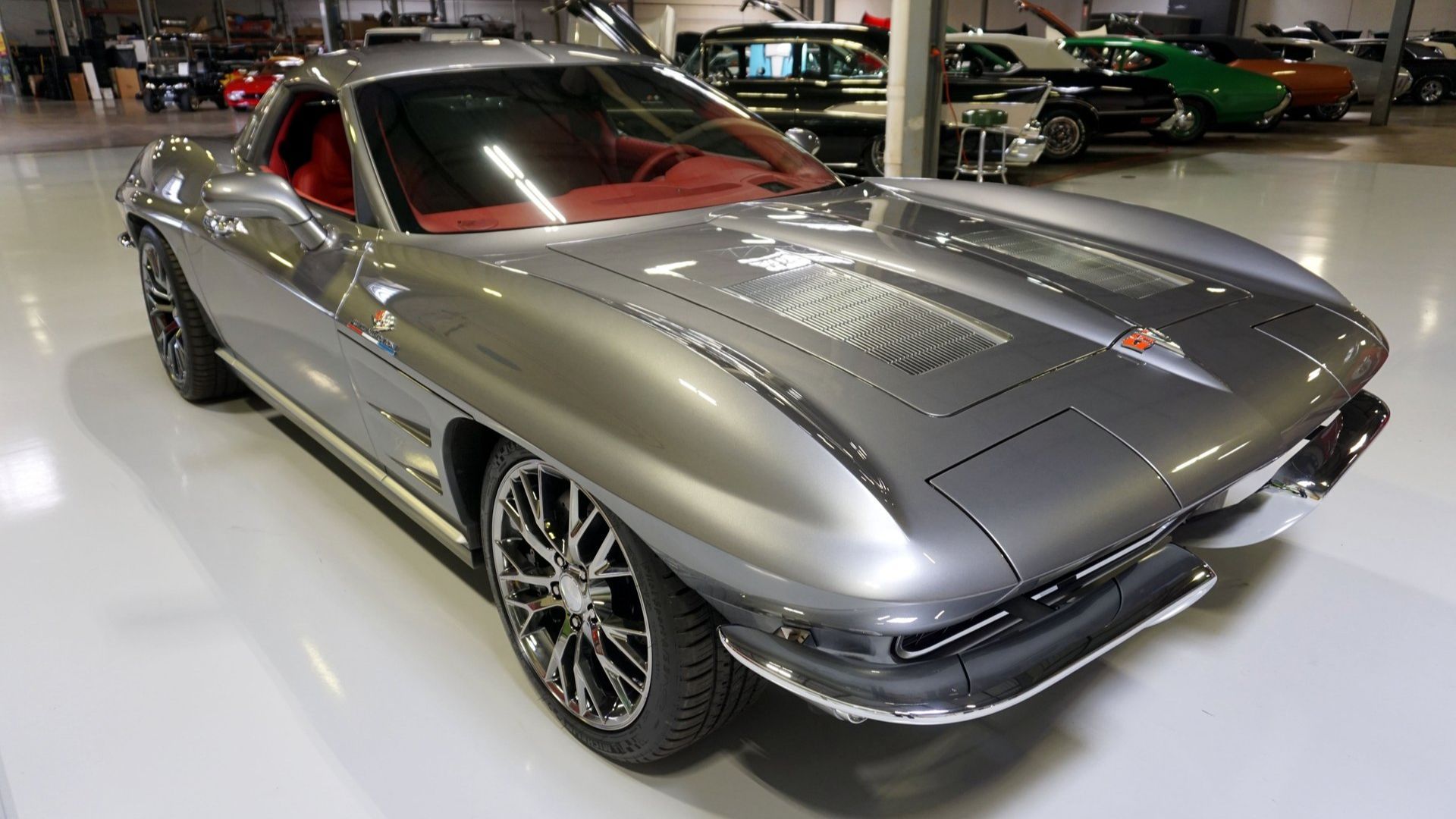 Not all these modern recreation attempts are equal, but this is one of the best we've seen. It probably isn't to everyone's personal taste, but the 2013 C6 Corvette pulls off the look surprisingly well. Not only does it wear the split rear window, everything from the bumpers to the badging, wheels, and front fender vents are reminiscent of the first production year of the C2. What's more, the body is made of lightweight carbon fiber. It's obvious the guys at CRC, which built this car, are huge 'Vette nuts who really know the cars well.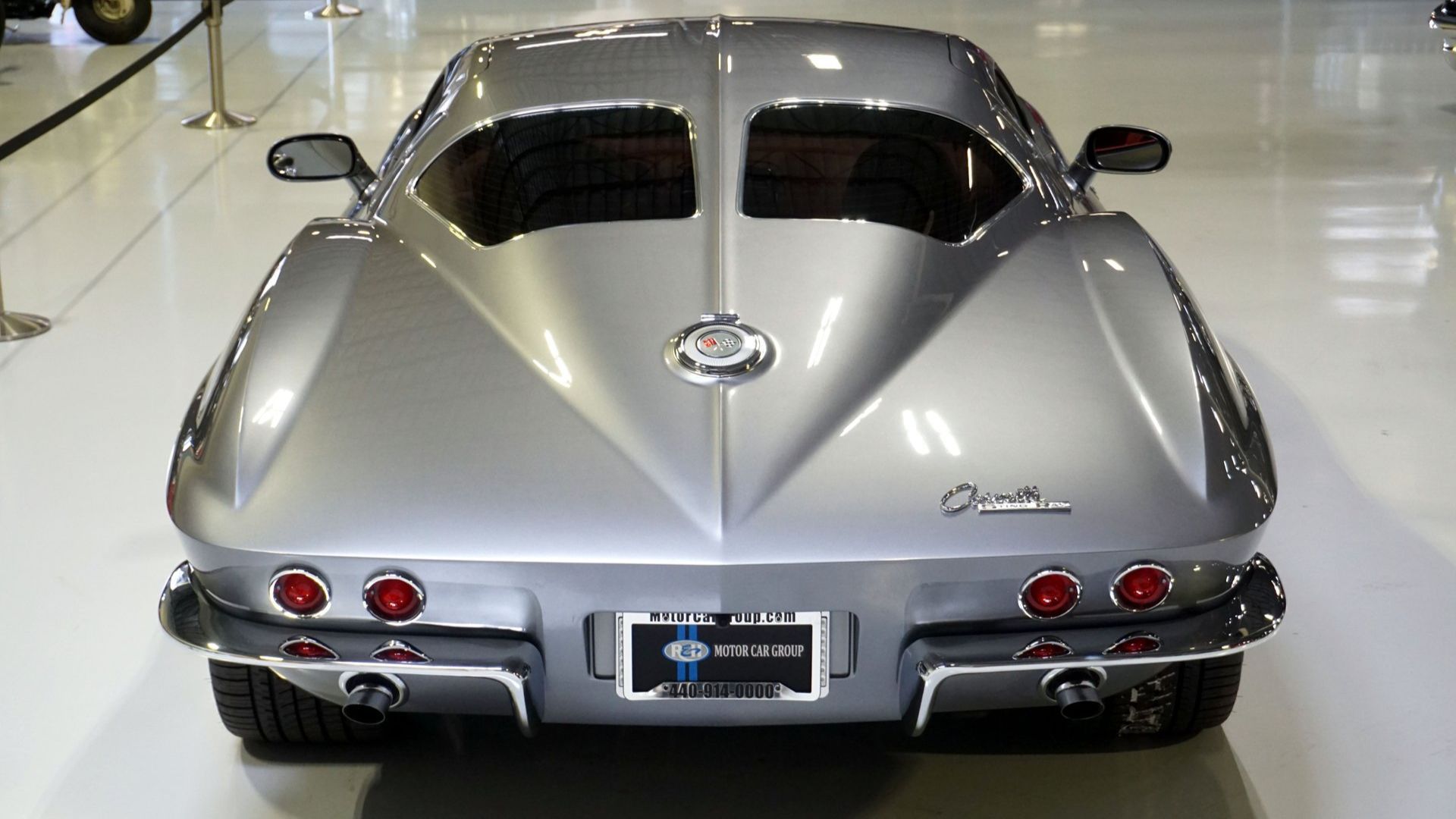 Some modern touches have been added to the design, like Vortex headlights, a rearview camera, and Bose sound system. Space Gray, a color from the BMW palette, graces the body panels and really makes this modernized '63 Corvette look outstanding. Dressing things up further is the Torch Red leather interior.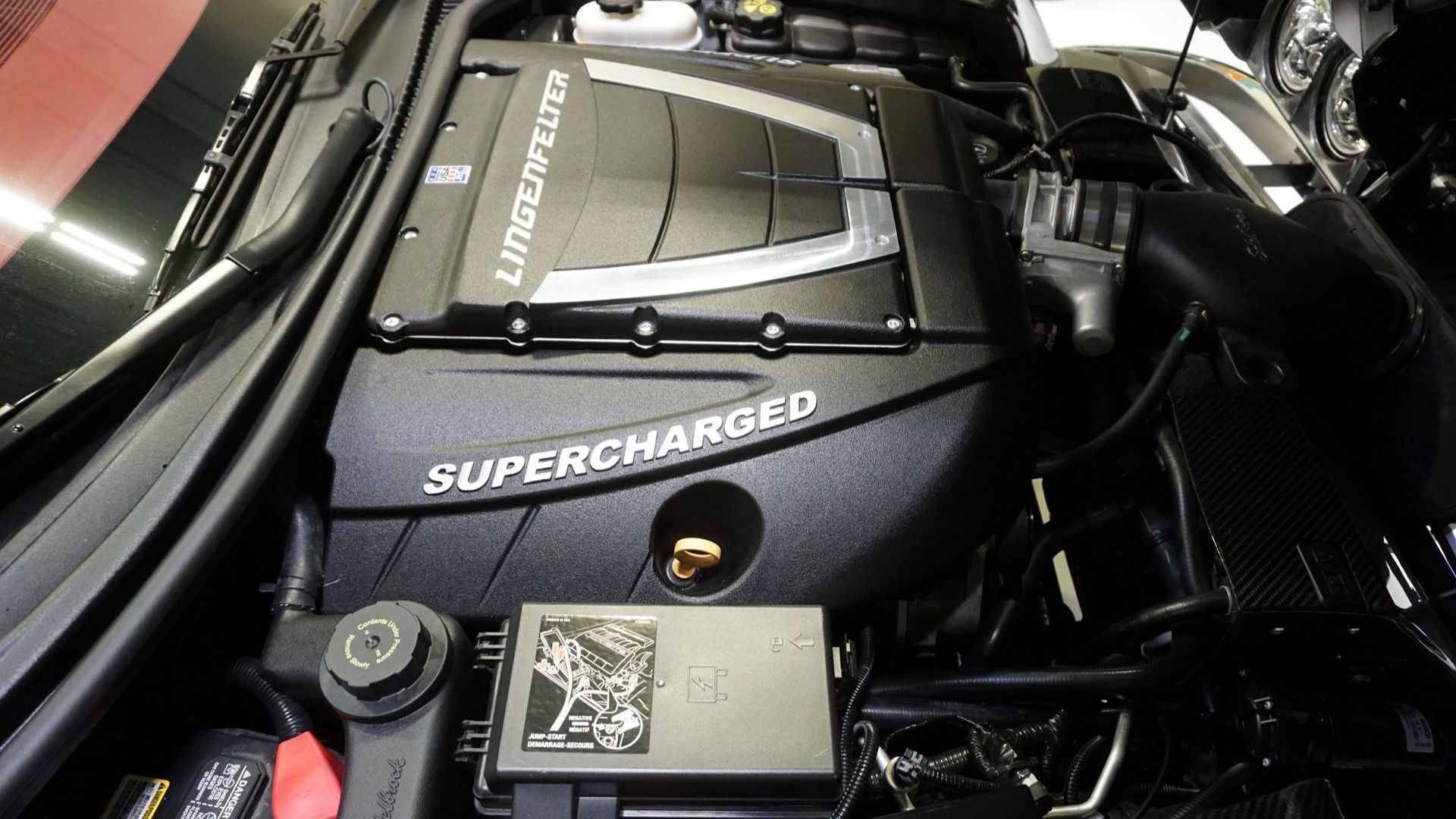 There's plenty of excitement with an LS3 V8 under the hood and a Lingenfelter E-force supercharger with intercooler bolted to it. Even without forced induction the engine is powerful, but with that extra boost from the blower it really makes for some good times.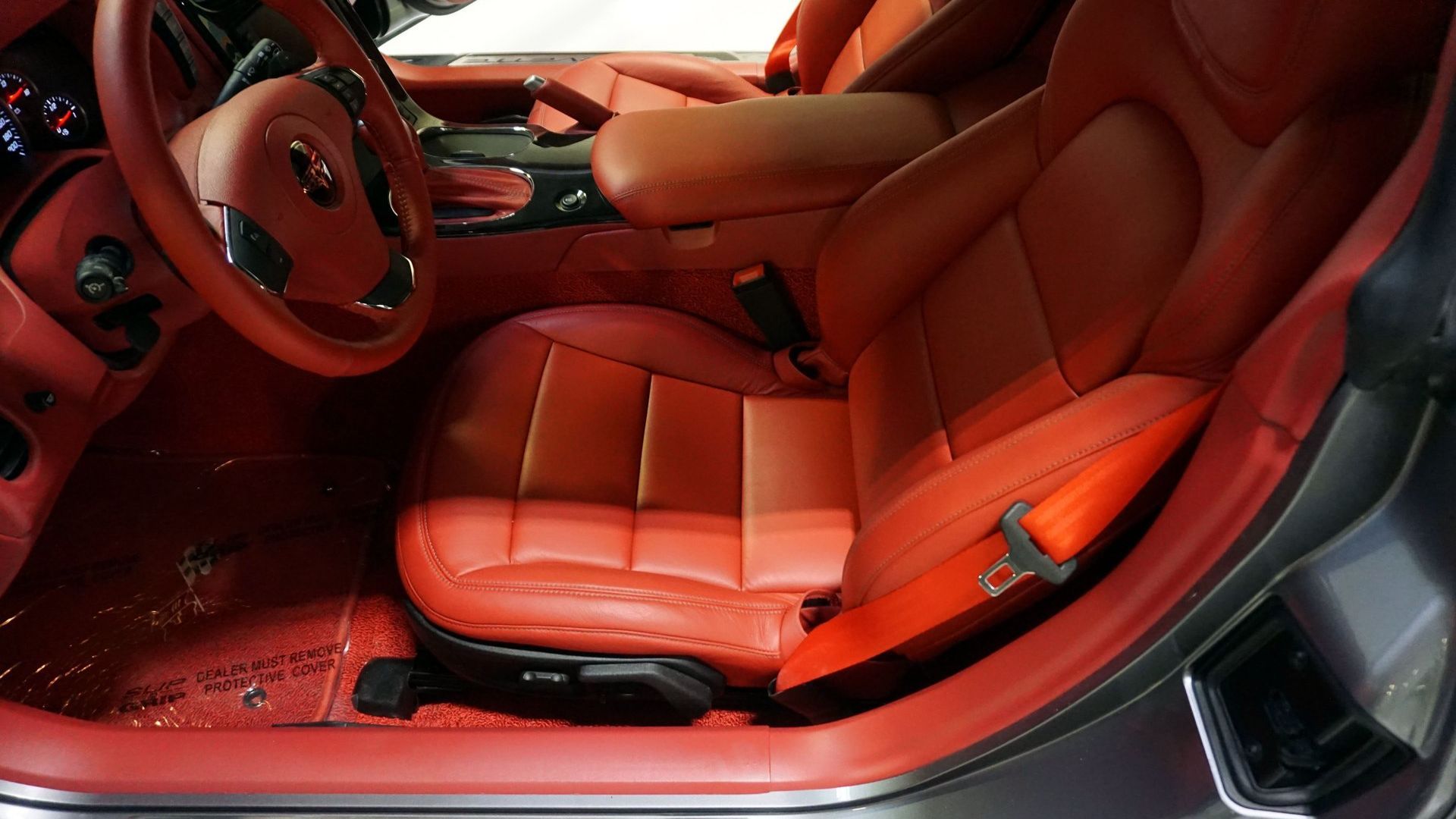 Can you imagine blasting down the highway while listening to your favorite tunes from the 60s in this 2013 Chevrolet '63 Corvette by CRC? This is a car made for the open road and creating amazing memories. Plus it's quite the conversation piece.
If you want to know more, contact R&H Motorcar Group.