Would you drop some serious cash for this muscle car?
---
Some muscle car fans are diehard supporters of GM, others favor Mopar, and then there's the Ford crowd. Obviously, the ones who like a little bowtie on the front of their high-powered, rear-wheel-drive drag machine will just love this 2019 Hennessey Exorcist Camaro we found for sale on Facebook. It looks sinister, has a name to counter the Dodge Demon, and backs that up with 1,000-horsepower and 883 lb.-ft. of torque.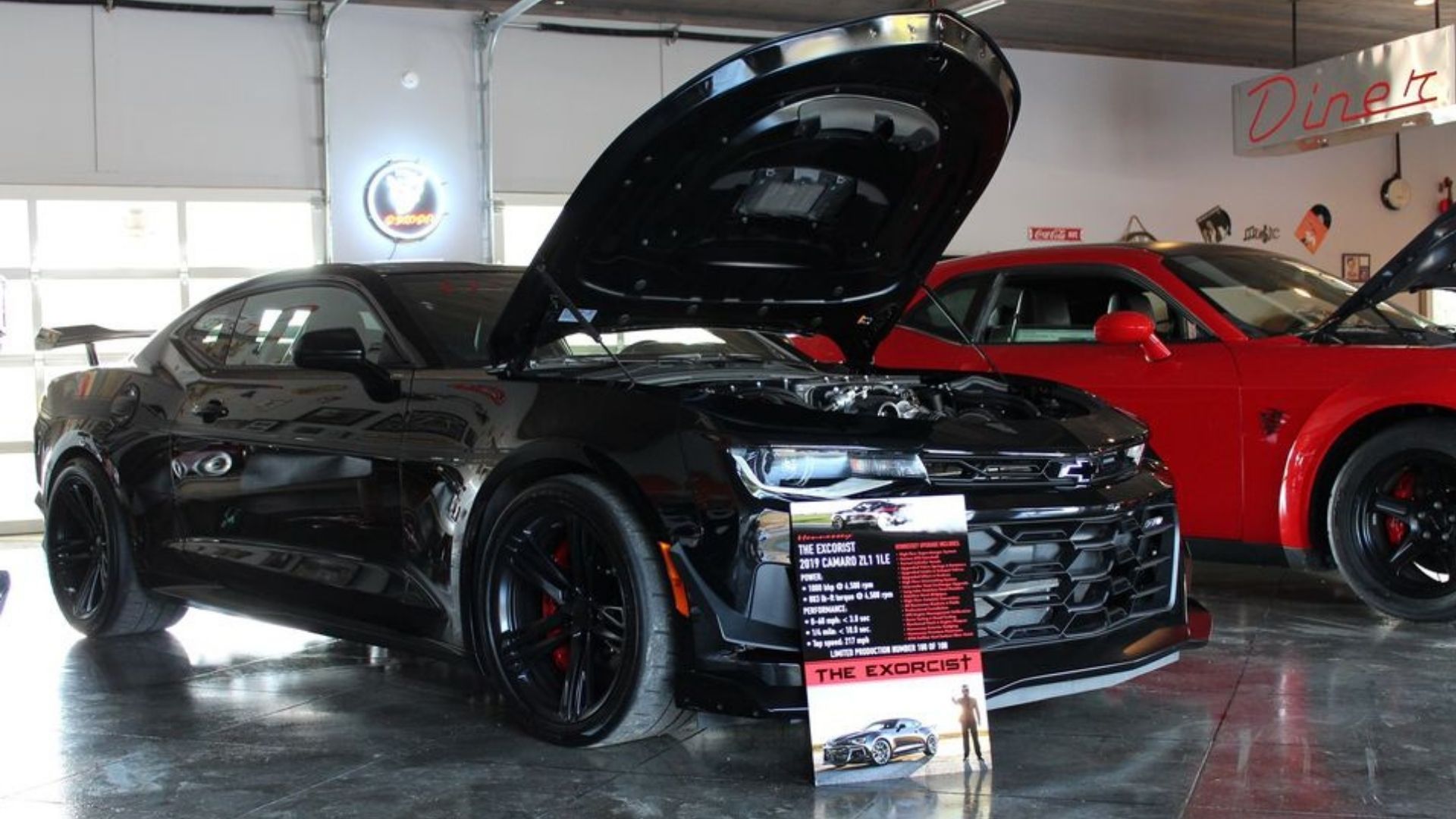 But wait, there's more. This seller also has a Demon on hand and will sell you both cars, so you have just short of 1,900-hp in your garage in one purchase. If you're not hardcore brand loyal and you want to create some amazing YouTube videos, that could work out perfectly.
Back to that Hennessey Exorcist: the asking price is a whopping $159,000. If you didn't choke on that, keep reading. There were only 100 of these things made, so they come at a hefty price now. Plus, this high-strung Camaro has just 426 miles on the clock and is "show room perfect (sic)" as the seller states in the ad. In other words, you could take it to some big events and turn plenty of heads, plus maybe even get some offers for way more than you paid for the thing.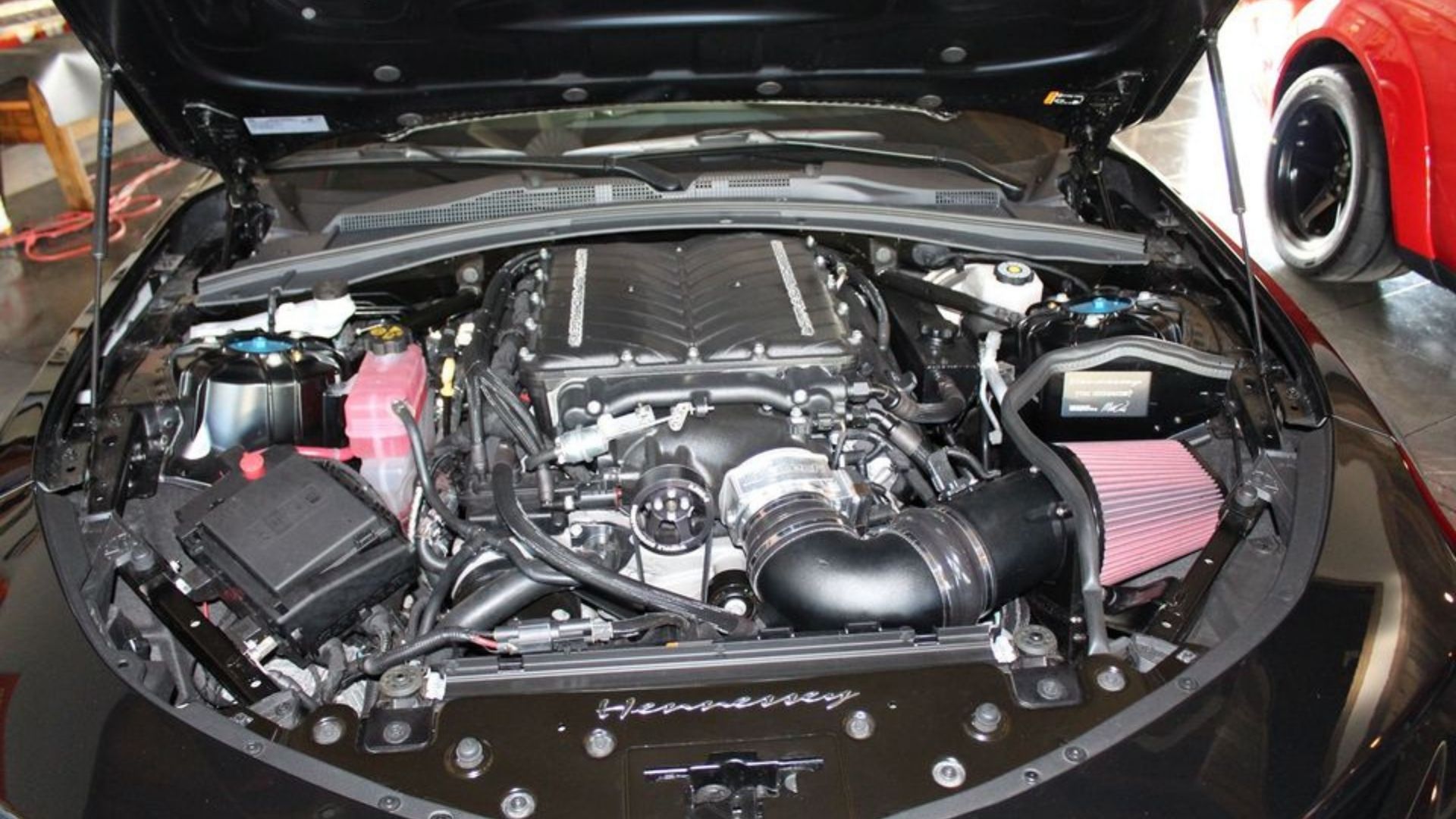 Just like the Exorcist Camaro, the Dodge Demon is a solid investment vehicle. Wit ha production run capped at 3,300, they're red-hot in the aftermarket. This one is a nice red to offset the black Exorcist. Displaying them together will no doubt draw a crowd.
To grab the Hennessey Exorcist and Dodge Demon together, the seller is asking a cool $275,000. For those who aren't math whizzes, that's $116,000 for the Demon and of course $159,000 for the Exorcist.
What do you think? Would you grab both cars or just get the Exorcist?