There's a lot going on this week in the automotive world.
---
This week on the Motorious Podcast, we discuss a triple murder with Corvette Concepts at the middle of it all,  another car thief jumps off a bridge, and a deadly C7 Corvette crash. We also talk about a bizarre Jaguar crash, reveal our inventory picks, and more. Comment below what you think about the safety of manual cars so we can discuss the topic next week. Watch here:
Corvette Concepts Triple Murder Goes To Trial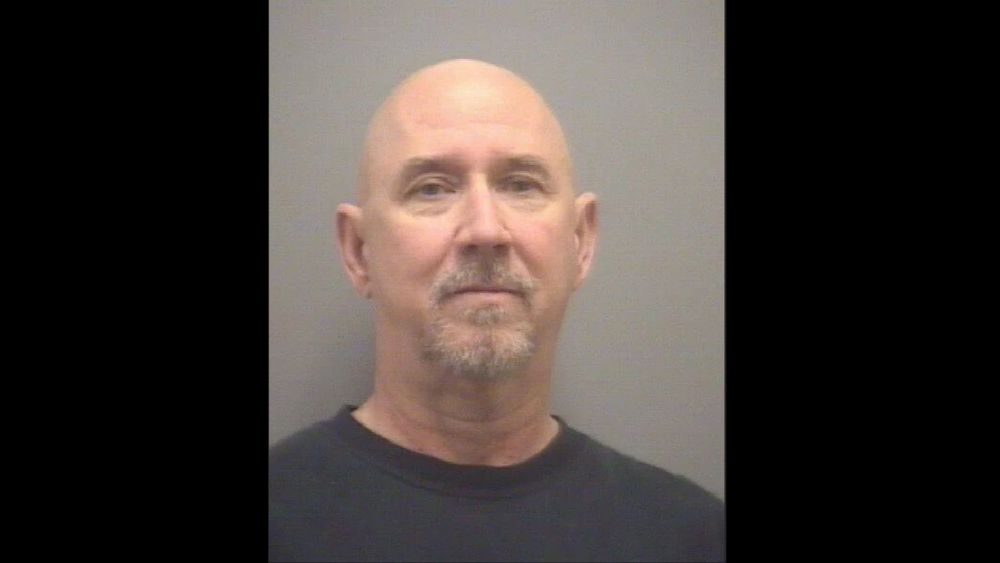 Shocking news came out of League City, Texas on the morning of November 3, 1983 when three employees were found dead inside Corvette Concepts. The custom auto shop was usually a place where customers' dreams were made reality, contrasting sharply with the grisly triple homicide which eventually went cold. However, authorities now believe they have their man and prosecutors will have their shot in court for the suspect to be found guilty.
The man police believe is responsible for the murders of Thomas Earl McGraw, 28, Beth Yvette Wilburn, 25, and James Oatis, 22 is Jesse Kersh, 64. Kersh worked for Corvette Concepts but always maintained that when he left on the evening of November 2, 1983 the three victims were not only present but alive.
According to the Galveston County Medical Examiner's Office, each victim had been brutally murdered. Wilburn was stabbed 114 times in the torso as well as shot in the head. McGraw was shot 7 times and stabbed 15 times. Finally, Oatis was shot 8 times in the head.
At the time, Wilburn was co-owner of Corvette Concepts. McGraw was an employee and Oatis was a contracted electrician who was doing work at the shop on that fateful day.
After the case sat cold for a long time, modern science helped crack it open, along with a witness coming forward with information. The first break came in October 2006 when Darryl Krogman told FBI agents he was with Kersh when the man bought a .22-caliber handgun at a show months before the murders. What's more, he said Kersh asked him to make a silencer for the firearm not too long after.
Read the full story here.
Shelby GT500 Thief Jumps From Bridge‌‌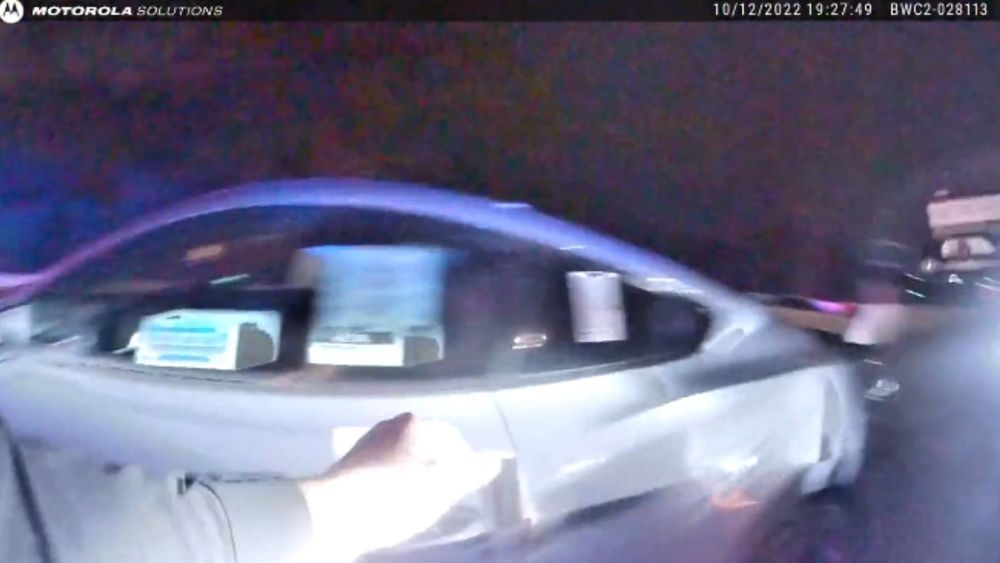 For the second time in the last two weeks, a thief stole a Shelby GT500 only to run it dry on gas. This time around the incident took place in Brownstown, Michigan, a suburb of Detroit. Instead of being hit by oncoming traffic like in the police chase in California, this time the suspect jumped from the bridge where the high-value muscle car stalled out.
What are the chances that two different Shelby GT500 cases involve a police chase and the suspect running out of gas while crossing a bridge? There must be a glitch in the matrix or something. Either that or this is the newest TikTok challenge we don't know about because we don't use the app. If you do, please let us know if this is something influencers are encouraging young, impressionable followers to do.
The kid who was driving this Shelby GT500 and decided jumping off a bridge, landing on the ground some 30 feet below was a good idea is only 14-years-old. In a way we're not surprised since car theft rings have been recruiting minors because prosecutors go much softer on them. We're also not shocked that a kid who's brain is still developing thought jumping off a bridge was a good idea.
Read the full story here.
C7 Corvette Crash Almost Kills Truck Driver‌‌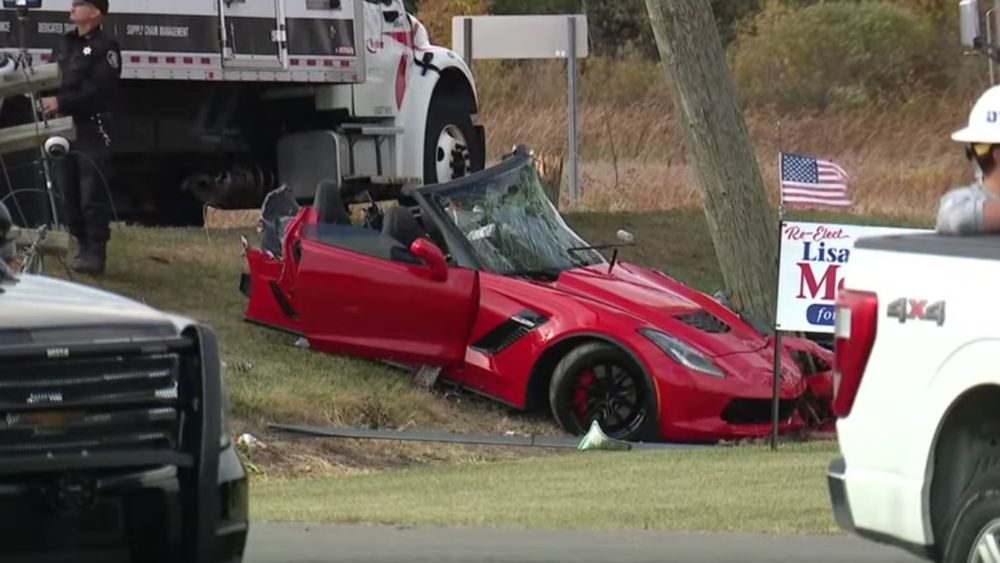 A dramatic crash involving a C7 Corvette almost killed the driver of a Ryder truck when an electrical transformer was flung through the box truck's windshield. The collision happened at about 1 pm on October 11 in Macomb County, Michigan. Sadly, police say the 34-year-old driver of the 'Vette died after the accident.
According to the Ryder driver, the Corvette driver was trying to pass him when he lost control of the sports car, slid sideways, and hit a utility pole. The collision not only literally tore the C7 in half, it broke the pole, sending the transforming crashing into the truck's cab.
The driver of the Ryder truck didn't want to be identified or interviewed on camera by one local station. However, he told the report on the scene that had he been leaning over at all instead of sitting straight up at the time of the collision, he believes he would've died. Looking at how the transformer landed, crushing most of the windshield, he's probably right. Chalk it up to a miracle if you want, the guy is lucky to have survived.
Read the full story here.
Over A Dozen People Busted In Million Dollar Car Theft Ring In Florida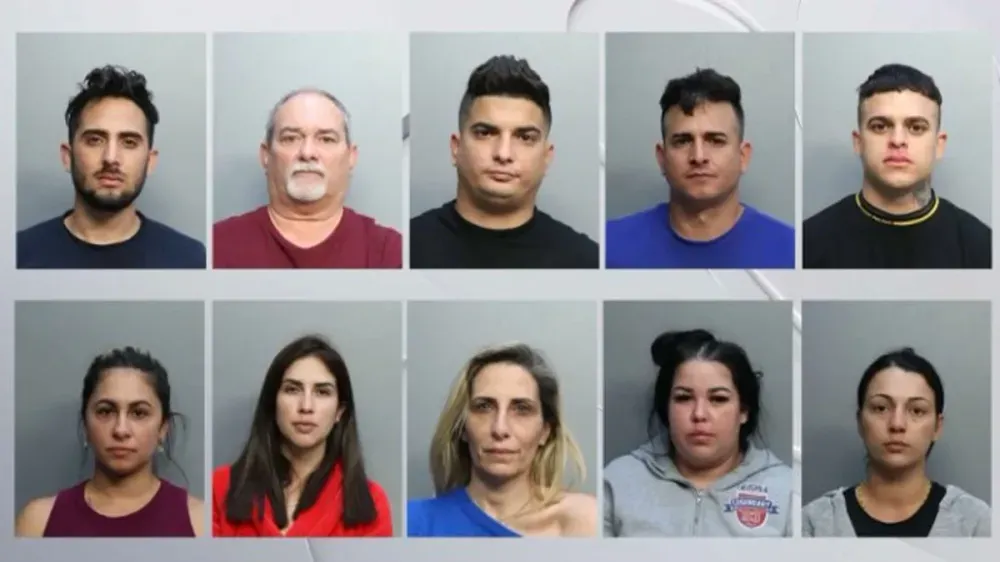 Miami-Dade police have arrested more than a dozen people who are believed to be connected with a Florida car theft ring. The grand theft arrests come after months of investigating. Miami-Dade Det. Luis Sierra said they began receiving call from the Sea Port Operations detectives about cars being shipped out of the state.
"It's been a very organized group of criminals that have been renting out cars and getting cars by other means and re-vinning them. and in fact trying to re-sell them to dealerships throughout the state and throughout the country," Sierra said. "It's been several cars, a bit over $1 million in automobile sales."
Fake titles allowed the crew to sell the stolen cars to AutoNation Ford in Miami, AutoNation Chevy in Coral Gables, and a Doral Carmax.
"AutoNation fully supports law enforcement's efforts to investigate and prosecute any form of fraud related to motor vehicles, titling and affiliated records. We want to make sure consumers are protected," AutoNation said.
"Goes to show you we are in Miami and unfortunately there is a lot of fraud here," Sierra said. "How they were able to sell these cars and make them legit is something that we are still trying to figure out."
Police are still looking for three men, as well as looking for more victims.
Read the full story here.
Jaguar Driver Hits Cow, Dies‌‌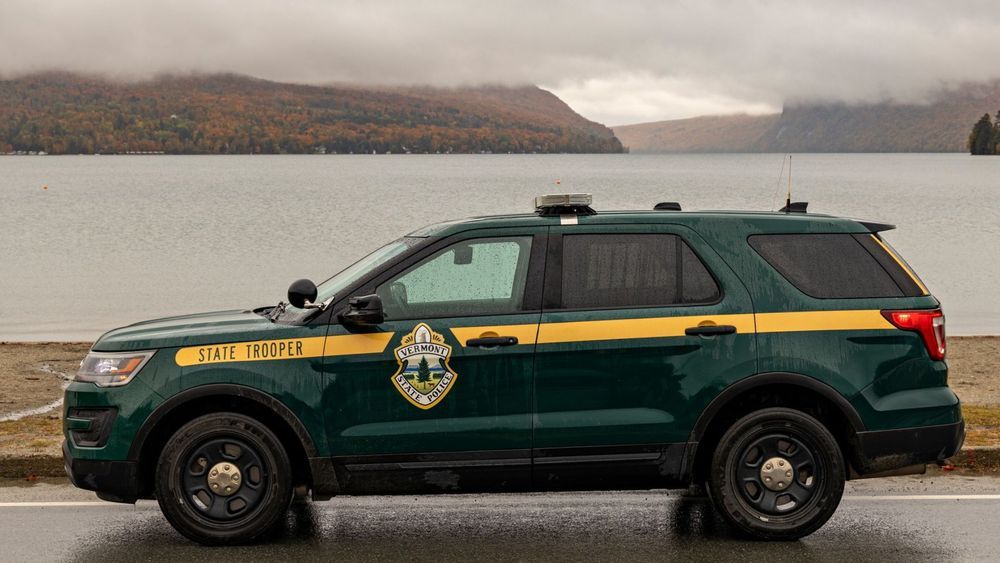 We can think of plenty of horrible ways to go, but hitting a cow with your car probably isn't one we'd come up with on our own. That's exactly what happened to a man was driving his 2000 Jaguar Type S through rural Vermont. In a way it's a great way to check out because you're doing something fun.
According to a report, 48-year-old Jason St Pierre was driving with 30-year-old Cody Shepherd in the Jaguar sedan at over 100 mph on VT-105 in Sheldon when a cow stepped out into the road. The driver plowed right into the bovine, leaving him with fatal injuries.
A nurse was reportedly on the scene of the accident before officers arrived and concluded the driver had died.
The accident, which took place near the Canadian border at about 11 pm on October 9, totaled the Jaguar and killed the cow. In other words, only Shepherd got out of the situation alive.
Vermont State Police say speed was a "major factor" in the crash. When you're going that fast in limited visibility, which in a rural area at night definitely constitutes limited visibility, it's hard to spot and avoid moving obstacles like livestock.
Read the full story here.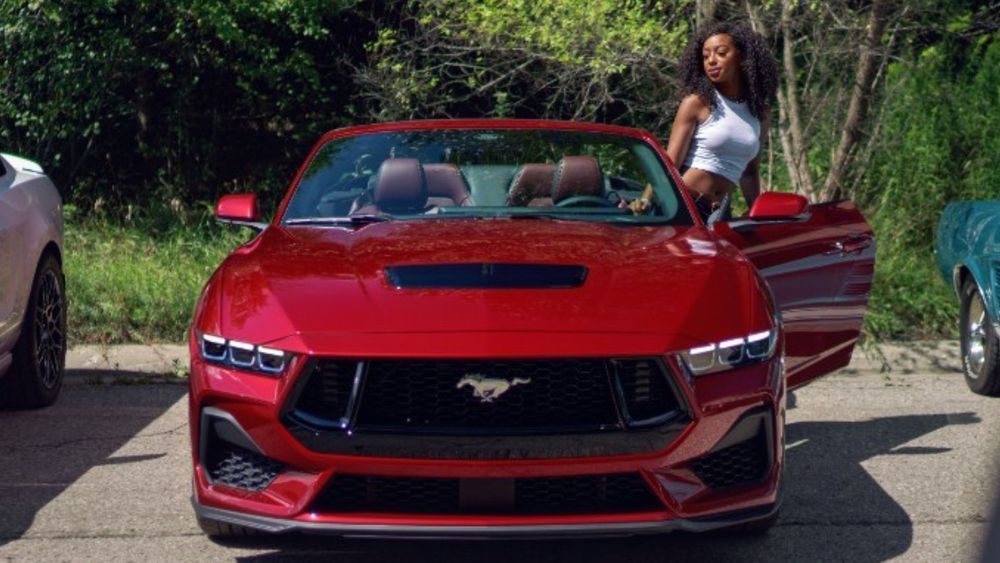 Boy the 2024 Ford Mustang sure looks impressive, especially considering Ford has decided to make it almost impossible to tune. That's right, much like how the C8 Corvette is one tough cookie to crack, the new pony car will be almost impossible to hack, if you're to believe a recent report from Fox News.
The excuse with this move is that automakers are trying to keep us safe from Eastern European hackers who want to take over your car remotely and make you die. After all, stuff like that happens all the time… in the movies. Don't you feel loved with all these safeguards?
Truth be told, we kind of wonder if these "hack-proof" cars aren't to fulfill automakers' dreams they had years ago when they tried making it illegal for people to work on or modify their own car because that somehow is a copyright violation. In other words, if they can't use the might of the US legal system to stop you from tweaking your Mustang, they'll just use technology to block you.
Read the full story here.
Inventory Picks:‌‌
1999 Mazda RX-7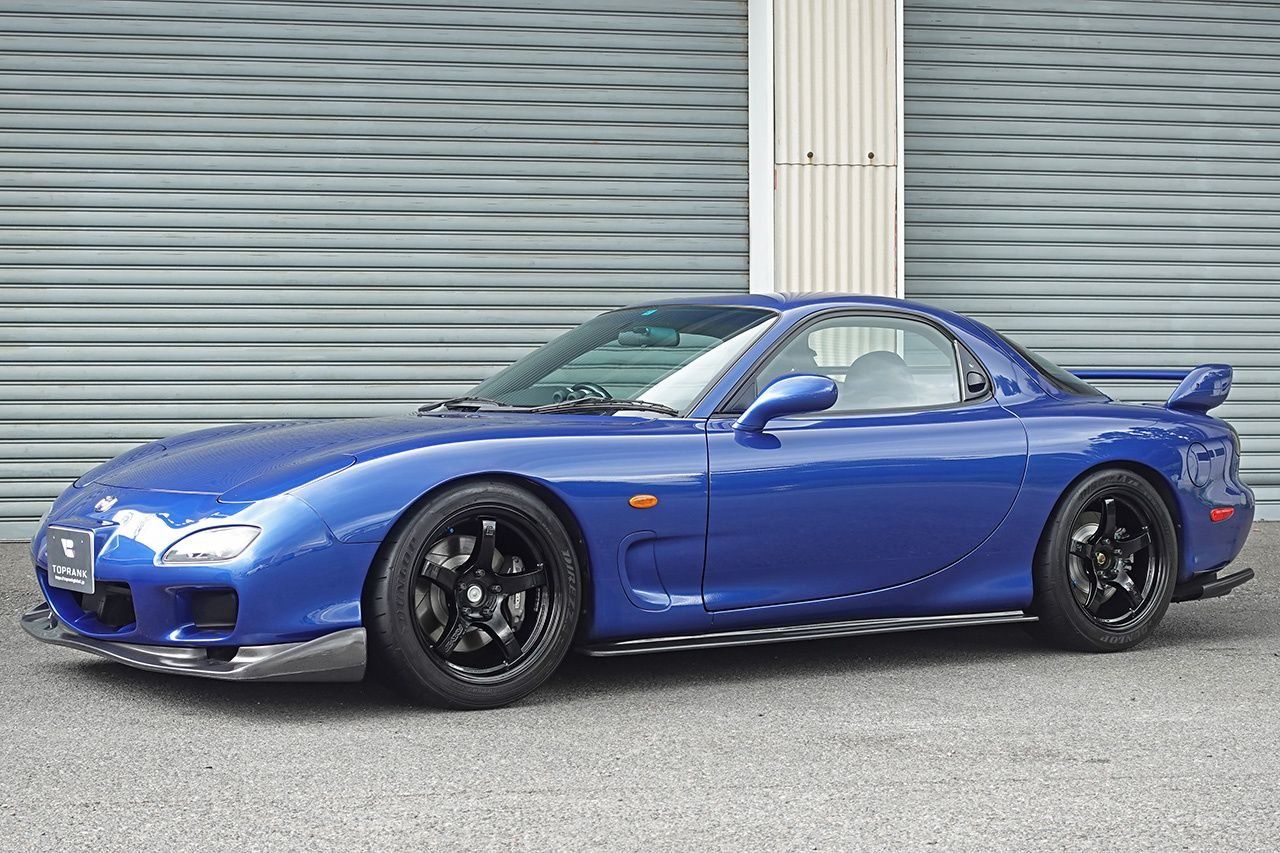 See it here.‌‌
2005 Dodge SRT-10 Viper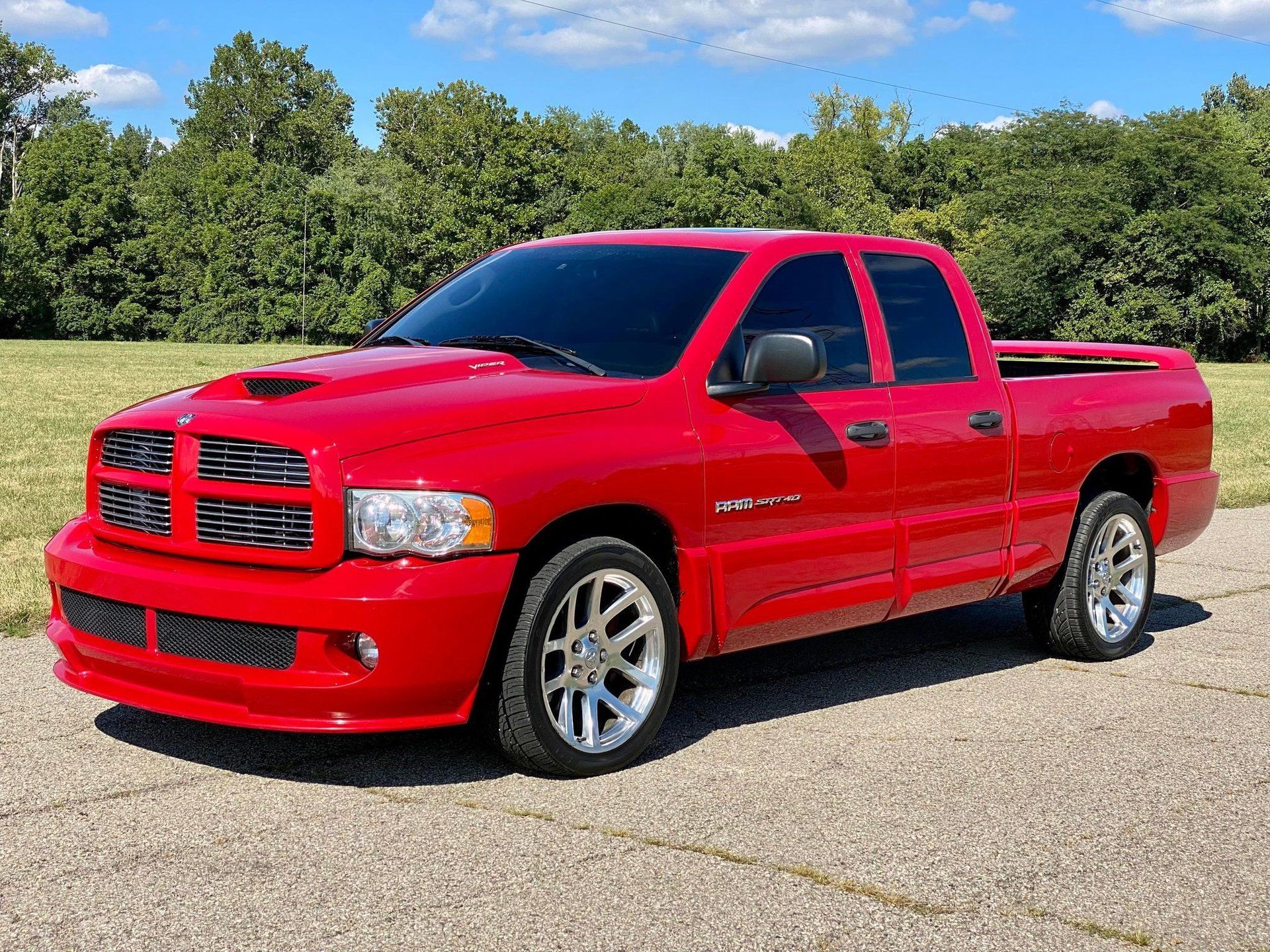 See it here.