Set the pace with these slick cars!
---
Pace cars have been around since the early 1900s, offering a few functions in the Indy 500 - kicking off a race, leading warm-up laps, and assisting with yellow flag cautions. They were thought up as a way to give a race a rolling start, and became a sensational part of the sport, and auto manufacturers discovered that using a pace car as a promotional model was a great marketing tactic. To celebrate this tradition, we dug into the Motorious inventory to find our favorite pace cars for sale.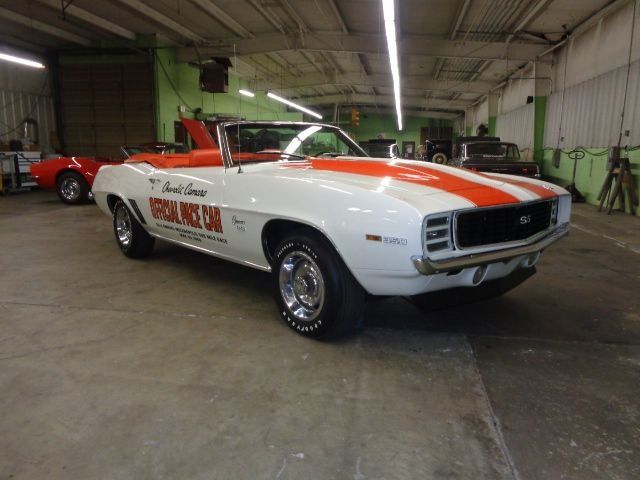 This genuine RS/SS Indy Pace Car Camaro convertible is one of just 3,675 produced. It's finished in its original colors of Dover White with Hugger Orange striping and white top. It's optioned with an original 272 correct-dated L34 396/350hp big-block engine backed to a Muncie M20 4-speed transmission and 12-bolt rear.
2008 Chevrolet Corvette Pace Car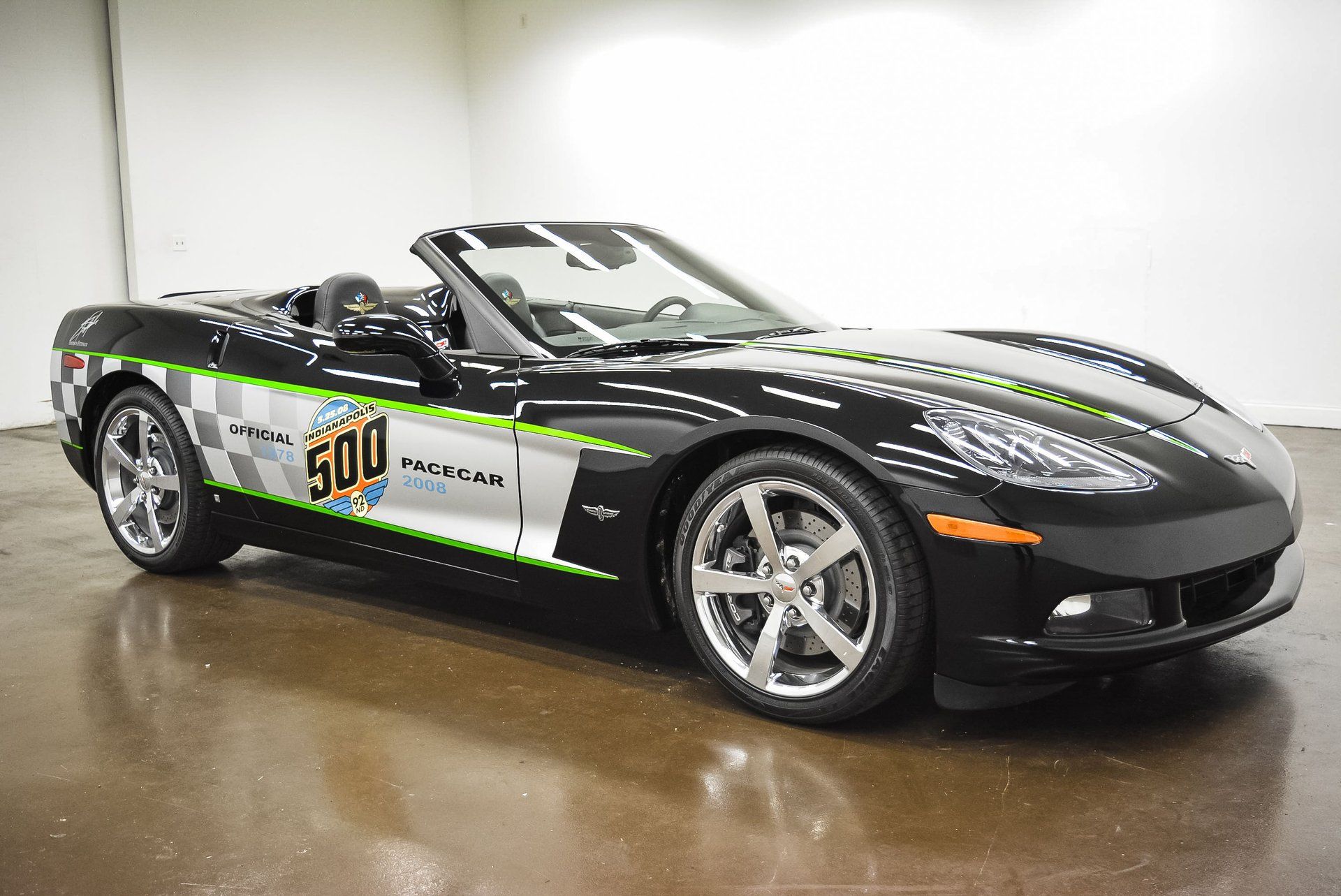 This pace car is a black and silver Commemorative Edition that marks the 30th Anniversary of the celebrated 1978 pace car, the first Corvette to pace the field at the Indianapolis 500. Chevrolet produced a total of 500 pace car replicas in both coupe and convertible form, each signed personally by Fittipaldi at the Corvette's Bowling Green, KY plant. This commemorates one of the most recognizable Indy 500 pace cars, the Corvette 30th Anniversary pace car.
1963 Chrysler 300 Pace Car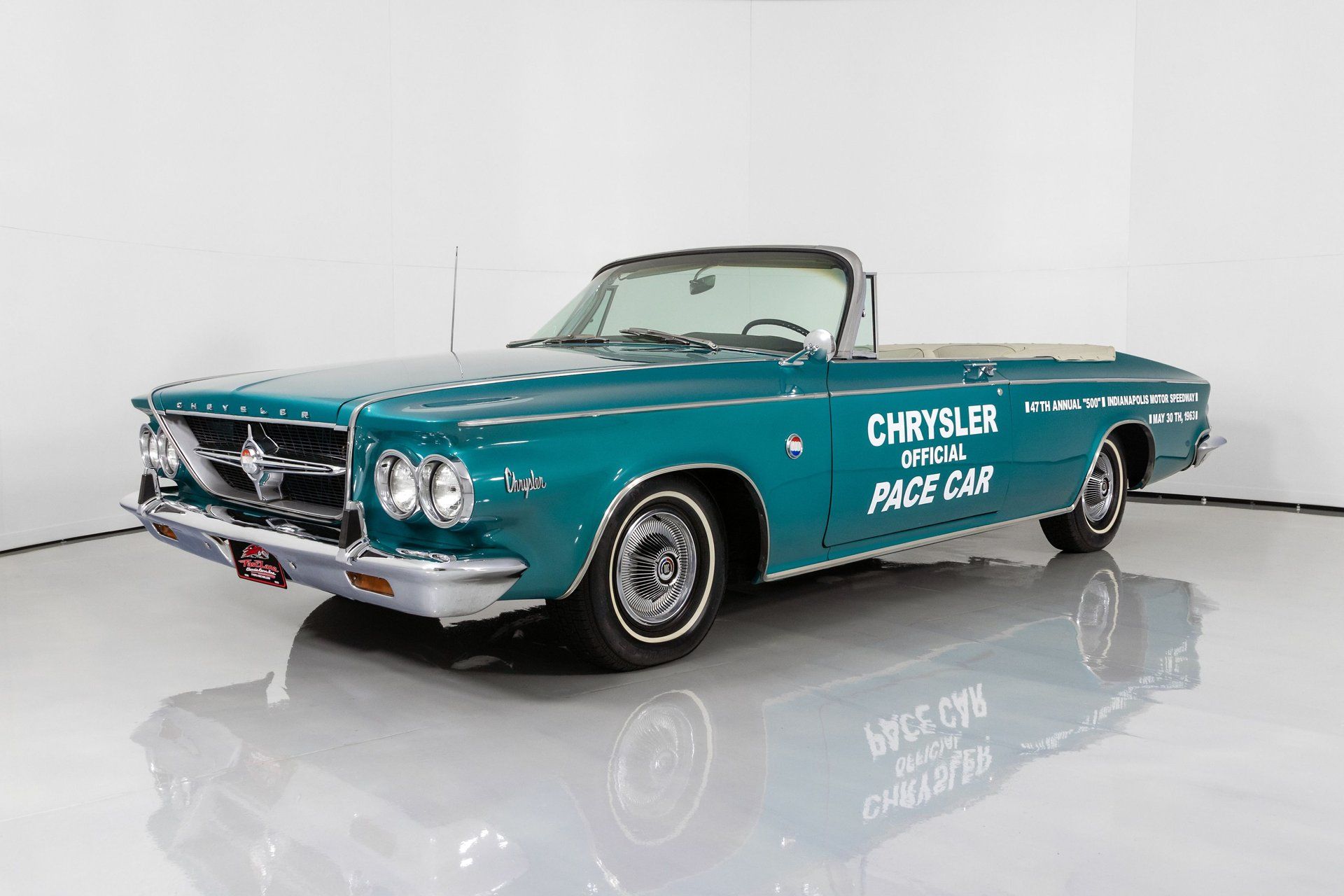 This is quite possibly the lowest mileage 1963 Chrysler 300, Pace Car in existence, and rarest find on the list. The 300 Pace Setter special edition was produced in limited numbers by Chrysler, with only 1,861 'Verts made, and 300 hardtops.
1994 Ford Mustang SVT Cobra Pace Car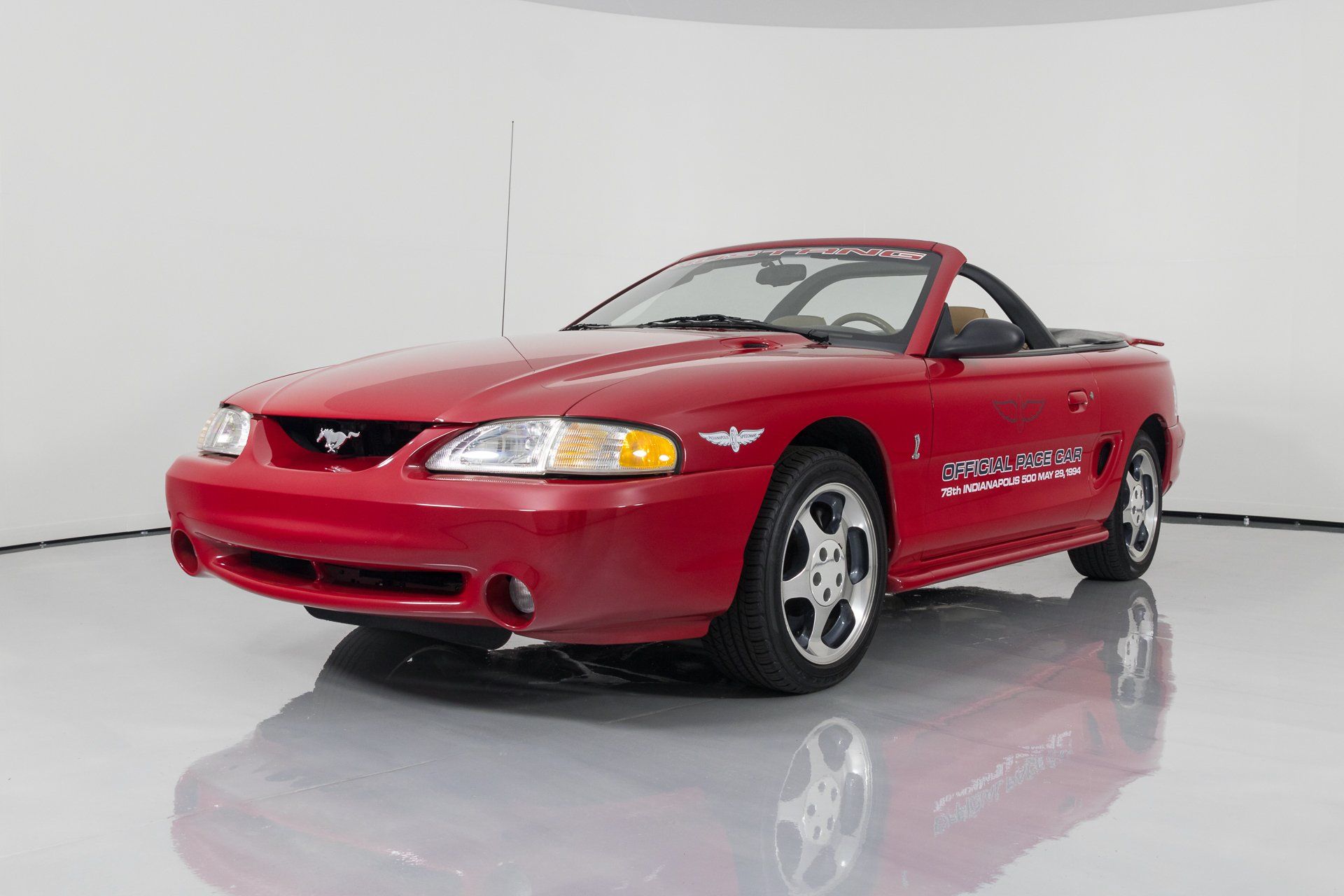 Car number 522 of 1,000 produced, this SVT Cobra has only 15,325 original miles on the clock! It's a representative of the 78th Indy 500, which kicked off on May 29, 1994. It is powered by a 5.0-liter V8, which is backed by a 5-speed manual transmission.
1978 Chevrolet Corvette Pace Car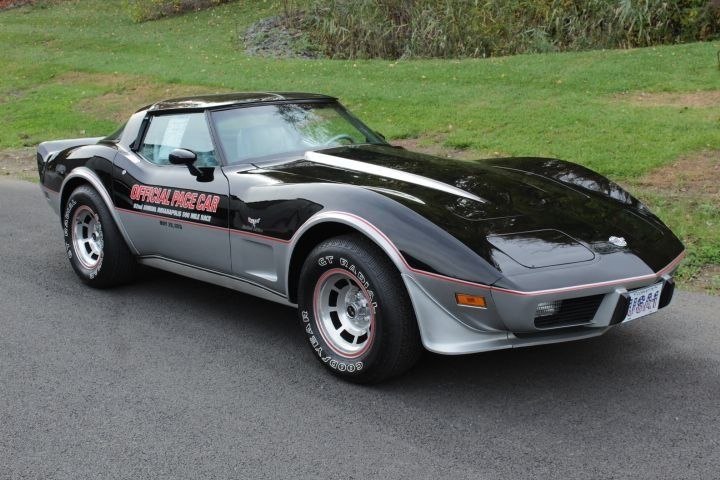 Check out this 1978 Limited Edition Indianapolis 500 Pace Car with only 103 original miles on the clock. It has never been registered, and is completely original - it is in 'as-new' condition. The Limited Edition - Indy Pace car is two tone, with black with special Indy Pace Car decals 350 cubic-inch engine, which is backed by a four-speed automatic transmission.
1993 Chevrolet Camaro Z28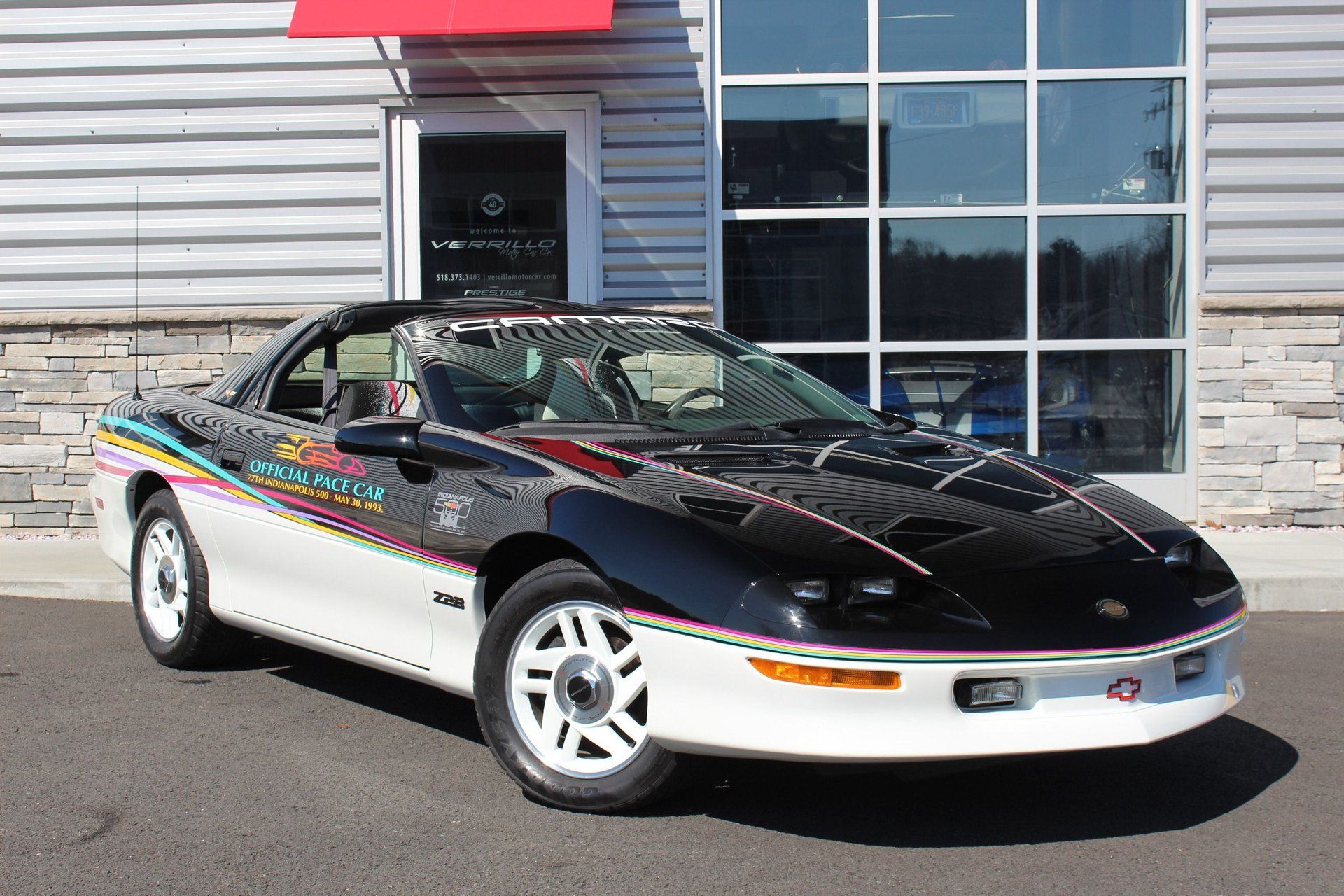 In 1993, Chevy made the Camaro Z28 Indianapolis Pace Car with limited availability - this is 1 only 645 made. It has only 971 miles on the clock, and been enjoyed by just two owners. Documentation has followed the car since it was brand new.
1998 Indianapolis 500 Pace Car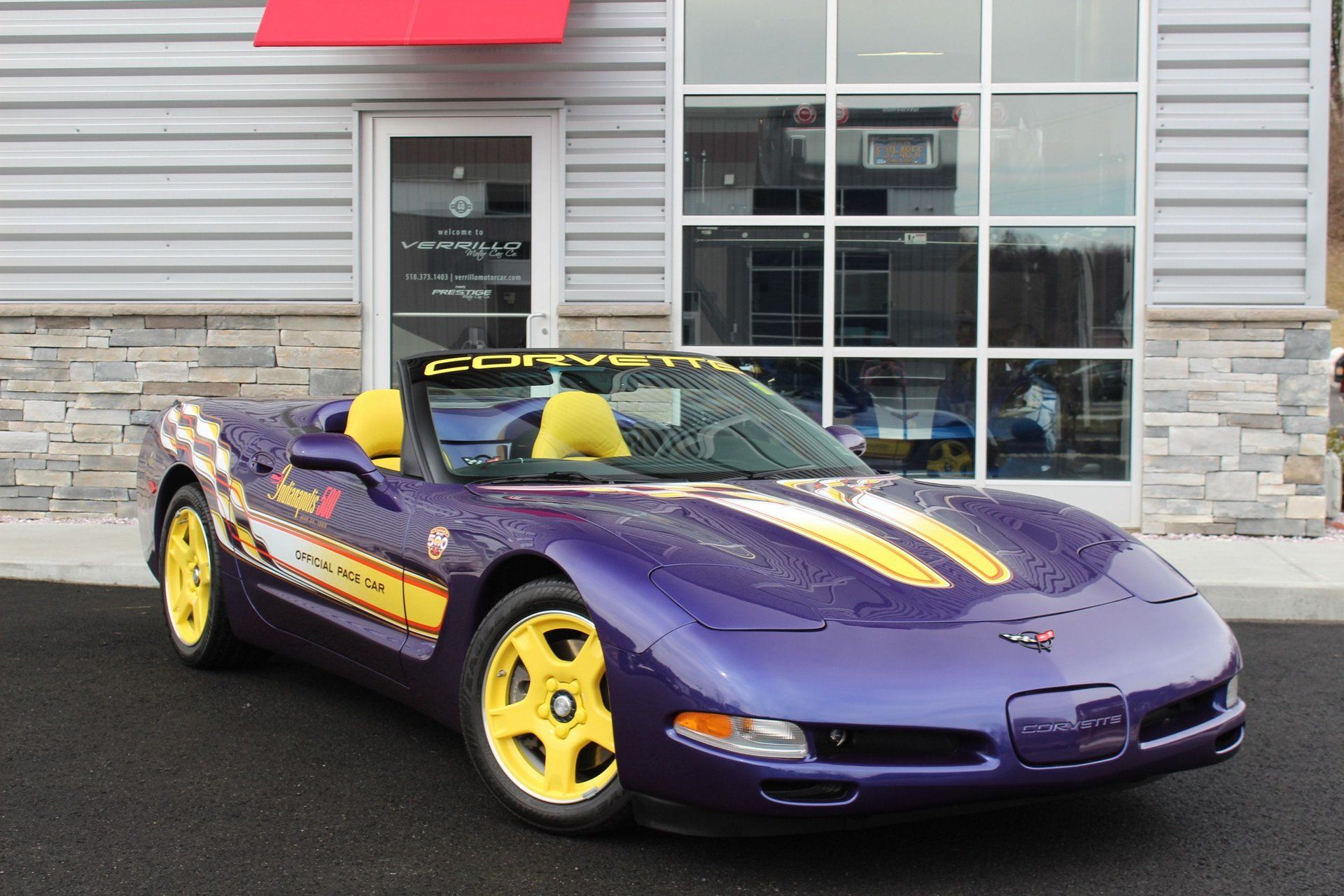 1 of only 1,163 produced, this 1998 Limited Edition Indianapolis 500 Pace Car Convertible has only 1,398 original miles on the clock. It was never registered, and comes with the original certificate of origin. All of the original documentation is included.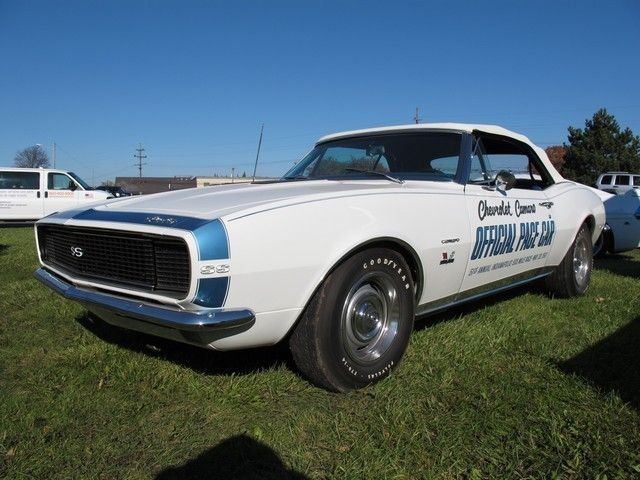 In 1967, the Camaro was Chevrolet's entry into the "pony car" mix and could be built from mild to wild. This 1967 Camaro Pace Car is an official, documented pace car that has been completely restored.
Motorious would like to thank the TechForce Foundation for their continued support of the Automotive Technology Career path. The mission of the TechForce Foundation is to support and encourage technical education for the automotive, diesel, collision repair, motorcycle, marine, NASCAR and other transportation industries through scholarships, grants, career development, and other special programs. Click here to see the exciting programs that TechForce offers and the people they support